A new Etsy shop has arrived with 100% vegan, minimal ingredient bath and body products!  The Gnarly Whale opened with sugar scrubs, lip balms, and hair products.  I picked up a few items and would love to share my thoughts with you.  Products from The Gnarly Whale would make great gifts for the vegan and/or beauty lover in your life!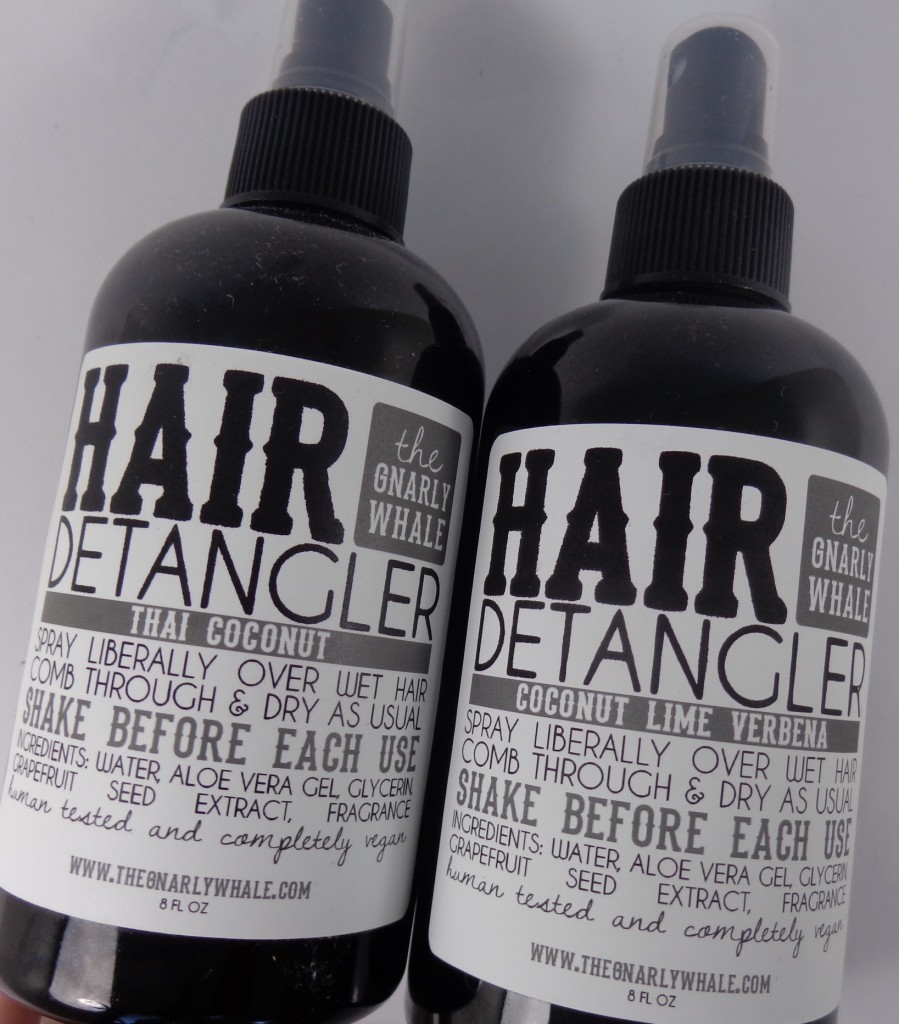 I first ordered the Thai Coconut Hair Detangler ($10) and while I love the product, I was hoping for a much stronger fragrance.  No problem!  I e-mailed Ashley at The Gnarly Whale and she added TRIPLE fragrance to my next order, Coconut Lime Verbena.  Score!  I bought this for my daughter's hair since she gets crazy tangles.  I spritz this on while her hair is wet, comb out the tangles, and blow dry.  Love it.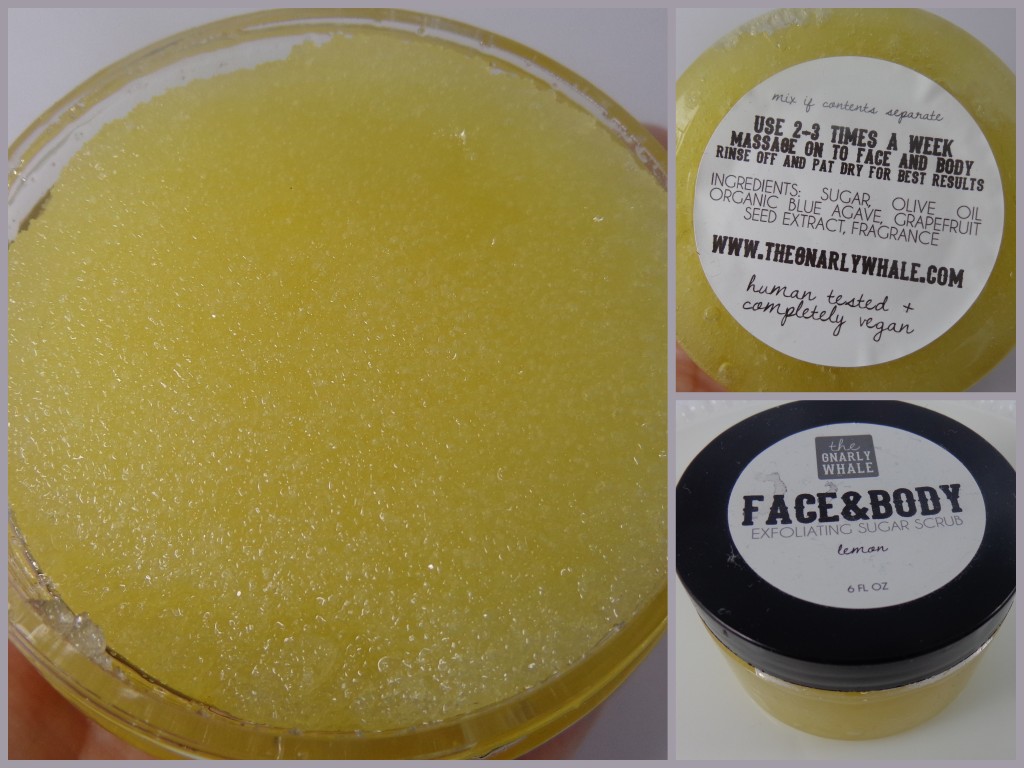 The Face & Body Exfoliating Sugar Scrub in Lemon ($9) smells absolutely delicious just like a lemon dessert.  The intensity of fragrance is wonderful in this product.  I have used this on my face and like how soft it makes me skin.  However, my oily skin can't handle this more than a couple of times a week.  I like to use it before bed so I wake up with still-soft skin.  It is really great for the shower, especially on feet, elbows and knees!
The Gnarly Whale has quite a few fragrances in all products right now, even for the men!  I can't wait until they add body wash or soaps.  I think the items are priced right and will definitely shop again in the near future!
All products purchased by me.
Do you see anything from The Gnarly Whale that would make a great gift?