You may remember when I shared information on the Barbie is Moving Tour.  Barbie has been looking for a new home and I can finally share the details with you!  After much searching, Barbie just knew that Malibu was still the place to be and decided to stay there.  Her newly renovated 2013 Barbie Dreamhouse is 3 stories and has two elevators!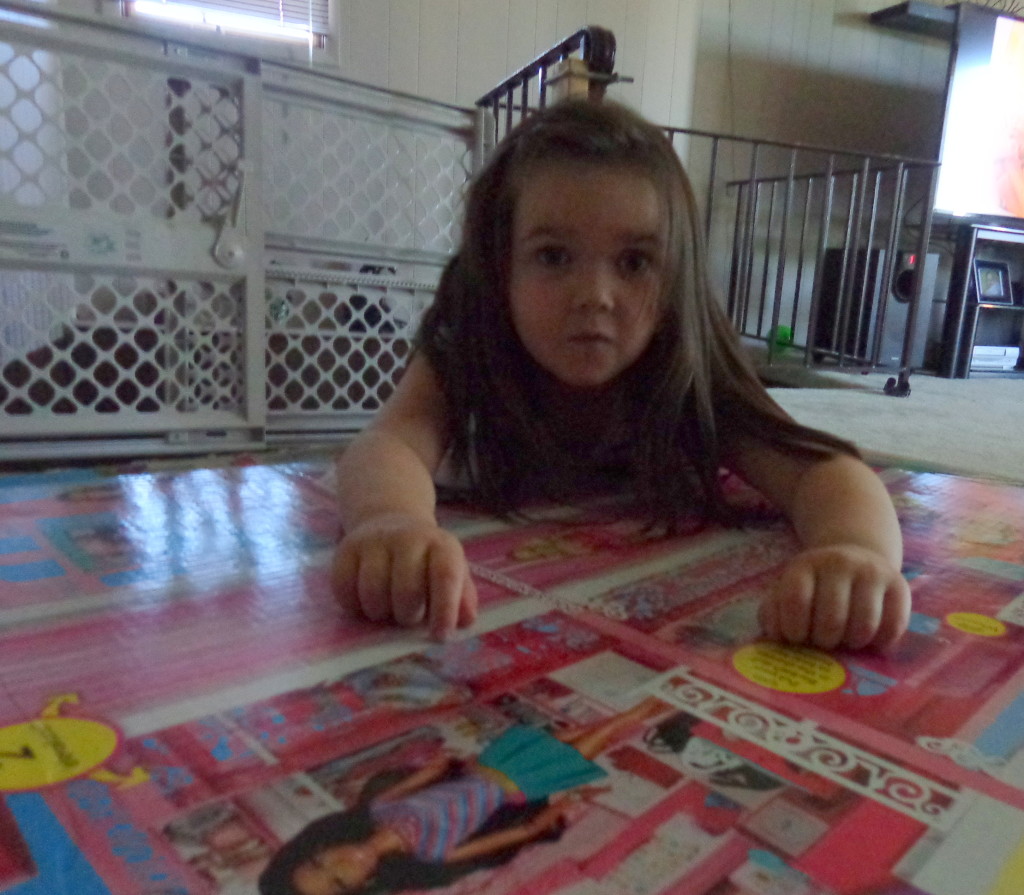 Needless to say, my little Ruby was ecstatic when the new Barbie Dreamhouse arrived at our door.  She threw herself right on top of the box and declared her love for this fabulous new home!  What a coincidence it arrived during her birthday week, she just turned 5.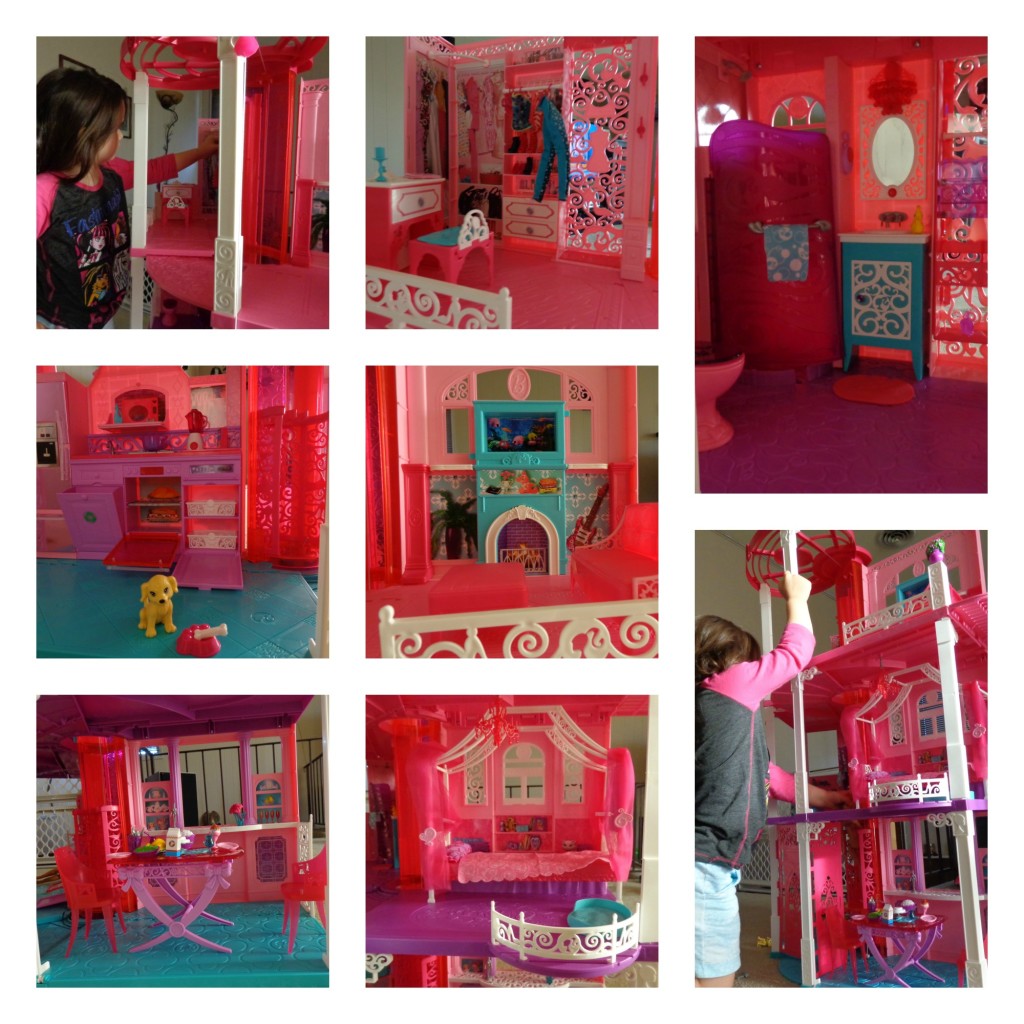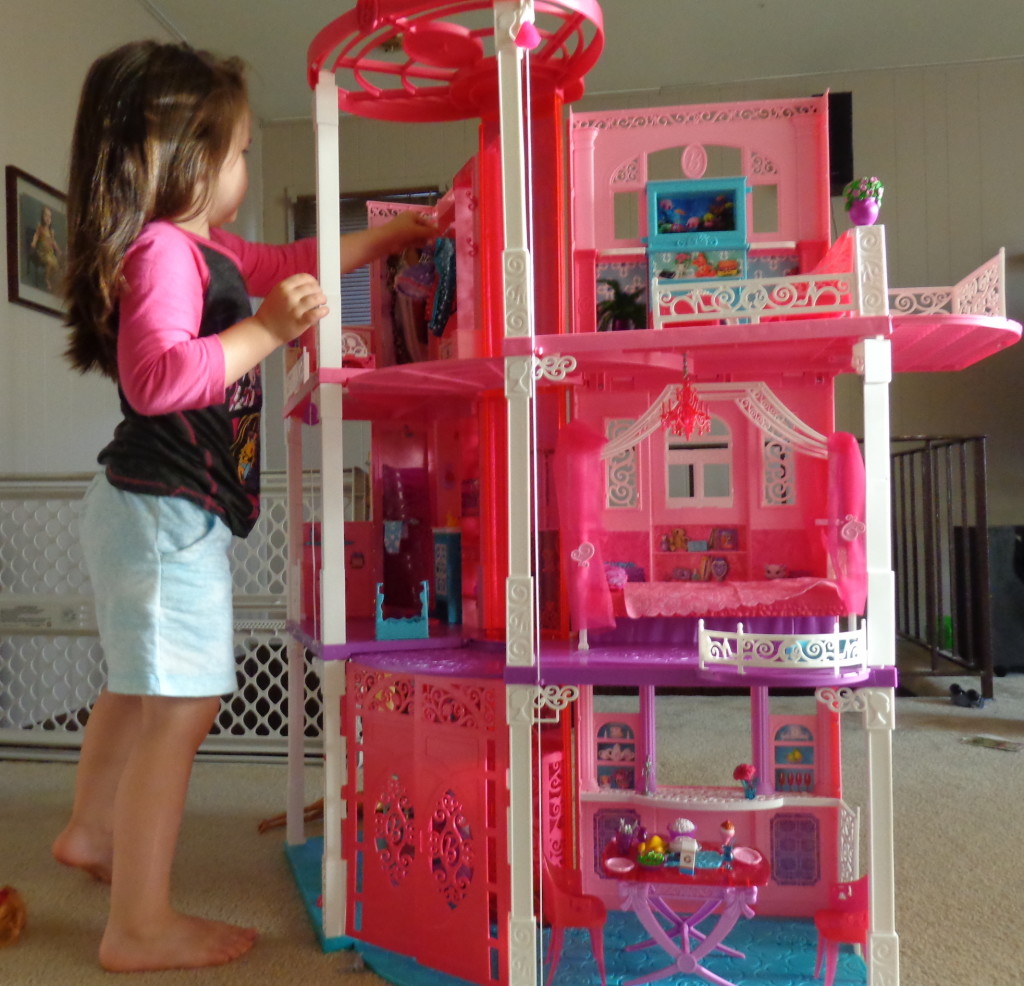 I can tell you that the Barbie Dreamhouse I knew as a kid was fabulous but this new one is far beyond!  With six rooms and all the luxury details, from a canopy bed, working doorbell, walk-in closet, a balcony, and 50+ pieces to play with.
Ruby's favorite feature is that you can hear Barbie singing a tune when she is in the shower, so cute!  I think all the lights and sounds throughout the house are a very nice upgrade.  The 2013 Barbie Dreamhouse is 3 ½ feet tall, I was so impressed at the size and quality of the new home!  Ruby has already logged hours of fun with the new Barbie Dreamhouse and I expect she will continue to enjoy it for the next few years.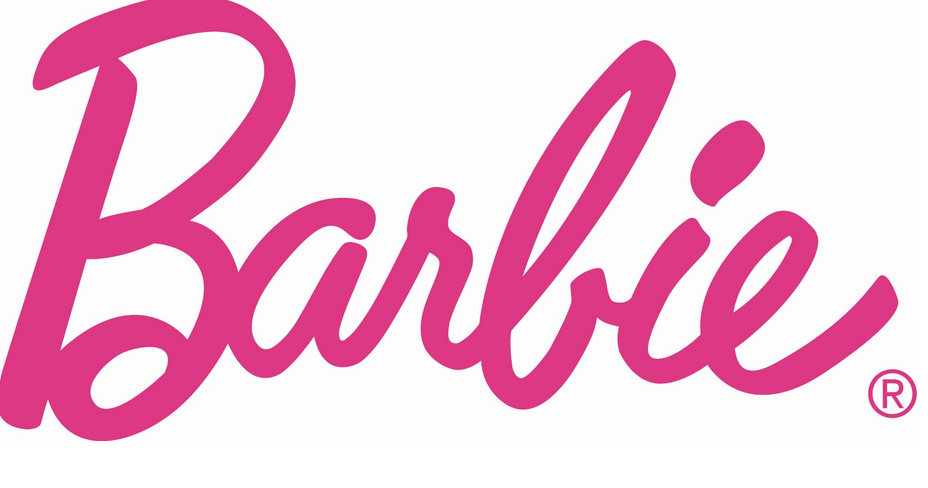 You can find the 2013 Barbie Dreamhouse at Walmart (and retail stores nationwide) for around $184.99.  It would make a truly memorable gift for you favorite little girl!
I participated in this sponsored campaign for One2One Network. I received monetary compensation and product to facilitate my post, but all opinions stated are my own.