Within our busy lives as women, I find it is imperative that we take time to pamper ourselves.  One of my favorite ways to do so is through at-home beauty treatments.  My favorites are facial masks.  They are such an easy way to look and feel your best in a short amount of time.  I recently partnered with Adore Cosmetics, a brand that offers anti-aging skincare featuring their patented organic plant stem cell formula.
More details from Adore Cosmetics:  We put these plant stem cells to work to defend your skin against the effects of aging and sunlight. Adore Cosmetics products have a specially calibrated concentration of plant stem cell formula available, along with a rich blend of vitamins, essential oils, organic flower extracts and organic vegetable protein. By blending plant cell power with proven nutrients for the skin, the Adore Cosmetics skin care line restores healthy-looking skin by:
Protecting your skin's own stem cells, the key to its regenerative ability

Preventing UV stress and environmental damage

Delaying skin aging processes

Promoting vitality and longevity of skin stem cells.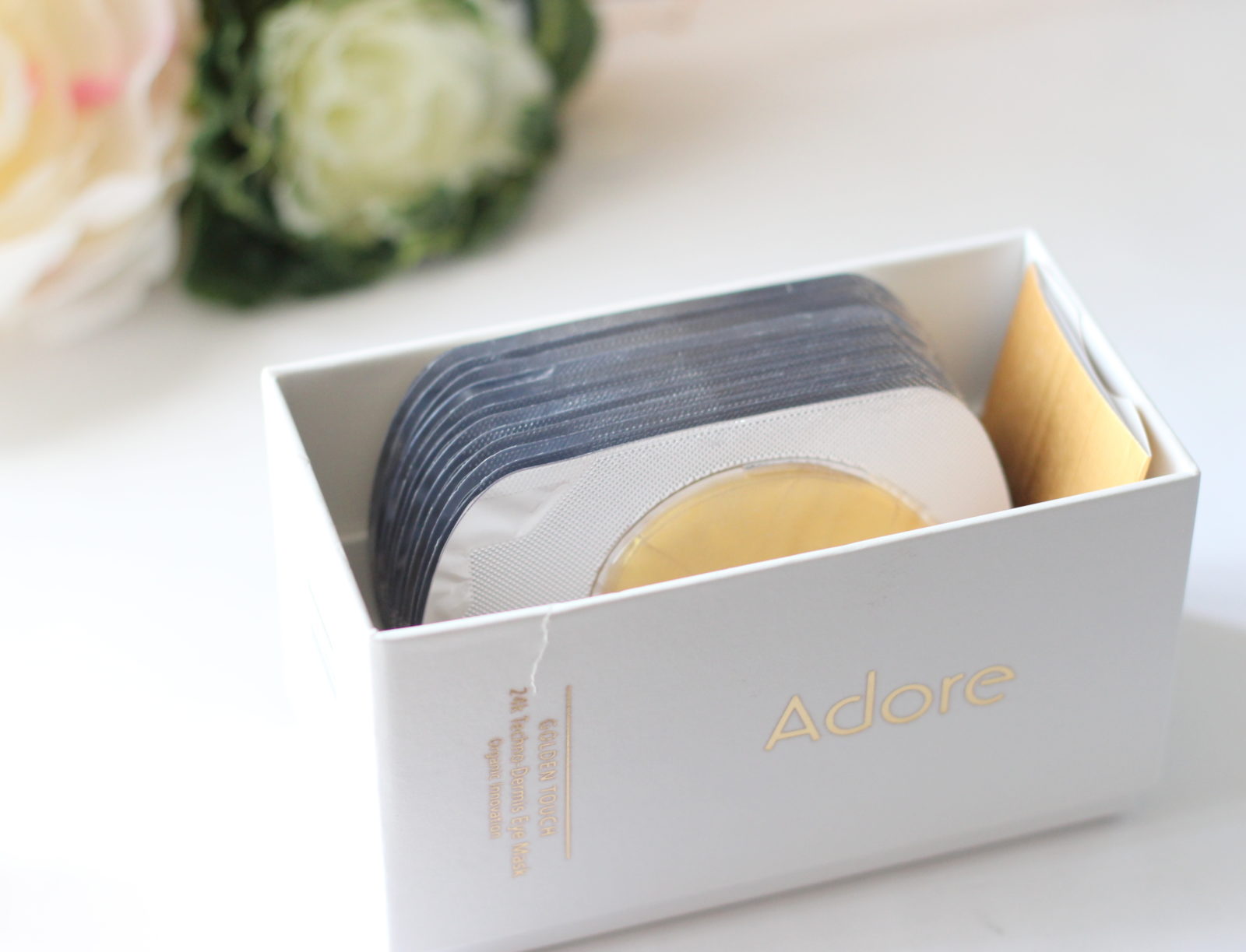 Adore was kind enough to send over the Golden Touch 24k Techno-Dermis Eye Mask to try and share my experience with you all.  The Eye Masks are packaged in a box of 12, each individually wrapped in a foil packet.  These golden eye masks sit under the eyes and are easy to apply, just slide them out of the packet and position them under your eyes.  With the gel consistency they sit comfortably on the skin.  Adore puts the restorative power of pure gold together with the plant stem cells, and collagen to offer an eye mask that promises skin renewal at its finest.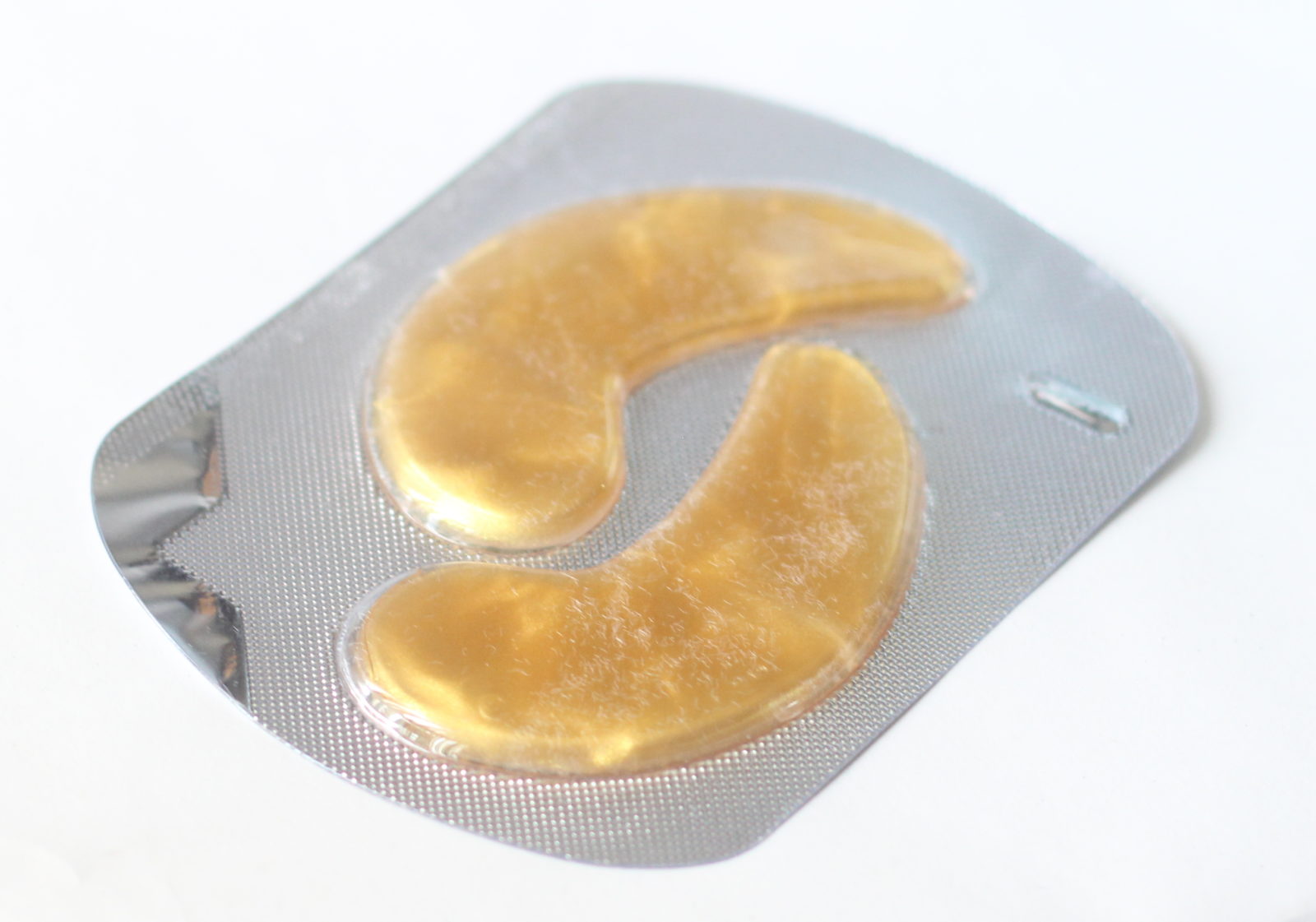 The pure 24K gold calms the skin in the most delicate areas under your eyes, absorbing down to your skin's keratin level to help halt Elastin breakdown. It brings oxygen molecules to the cellular level for deep renewal. It also slows melanin secretion to diminish age spots and skin discoloration that happen as we age. The exclusive plant stem cell technology is known to restore youthful appearance by protecting your skin's own stem cells and stimulating regeneration of luminous texture.  These are things we all want in an anti-aging skincare product! Also included in the ingredients is Lavender which helps to stimulate new skin cell formation to fight the signs of aging and help skin renew quickly.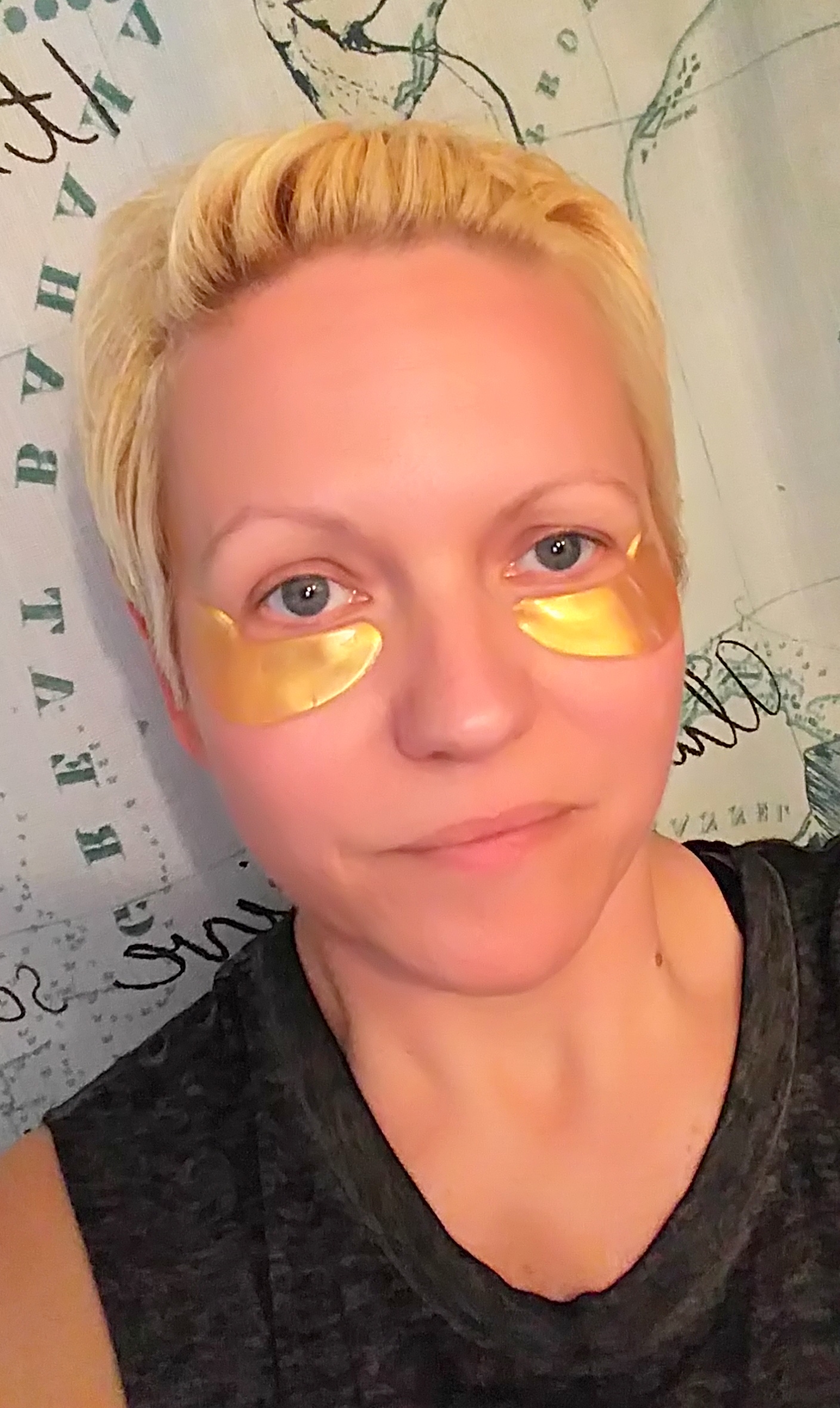 I use the Adore Golden Touch 24k Techno-Dermis Eye Masks under my eyes for at least 15 minutes but prefer to leave them on for about 30 minutes.  The gel provides a gentle cooling effect to the skin right away.  You can easily walk around and do your normal routine with the eye masks on without a problem.  However, I always prefer to put them on and then just lie back with my eyes closed to enjoy the pure relaxation of the treatment.  My experience when I remove the eye masks is that the area underneath my eyes looks and feels smoother, fresher, more supple, with less visible fine lines.  For a 30-minute mask, the results are truly outstanding!  I really didn't expect to see such a difference in the appearance of my under eye area and was more than pleasantly surprised.  The Adore Eye Masks are meant to be used once every 4 weeks and are perfect for when you want to look your absolute best.  
Today's conversation is sponsored by Adore Cosmetics, all opinions are my own.
Find Adore Golden Touch 24k Techno-Dermis Eye Masks and the whole line of anti-aging products at AdoreCosmetics.com.  Follow Adore on Facebook and Instagram for all the latest news.
What do you do to pamper yourself and look your best?