Over the past few weeks I have integrated new skincare products into my every day routine.  Alana Mitchell Skincare has earned high marks since using the products daily!  All of Alana's products are made in small batches with high quality ingredients.  Today I'm sharing my Alana Mitchell Skincare favorites with you all.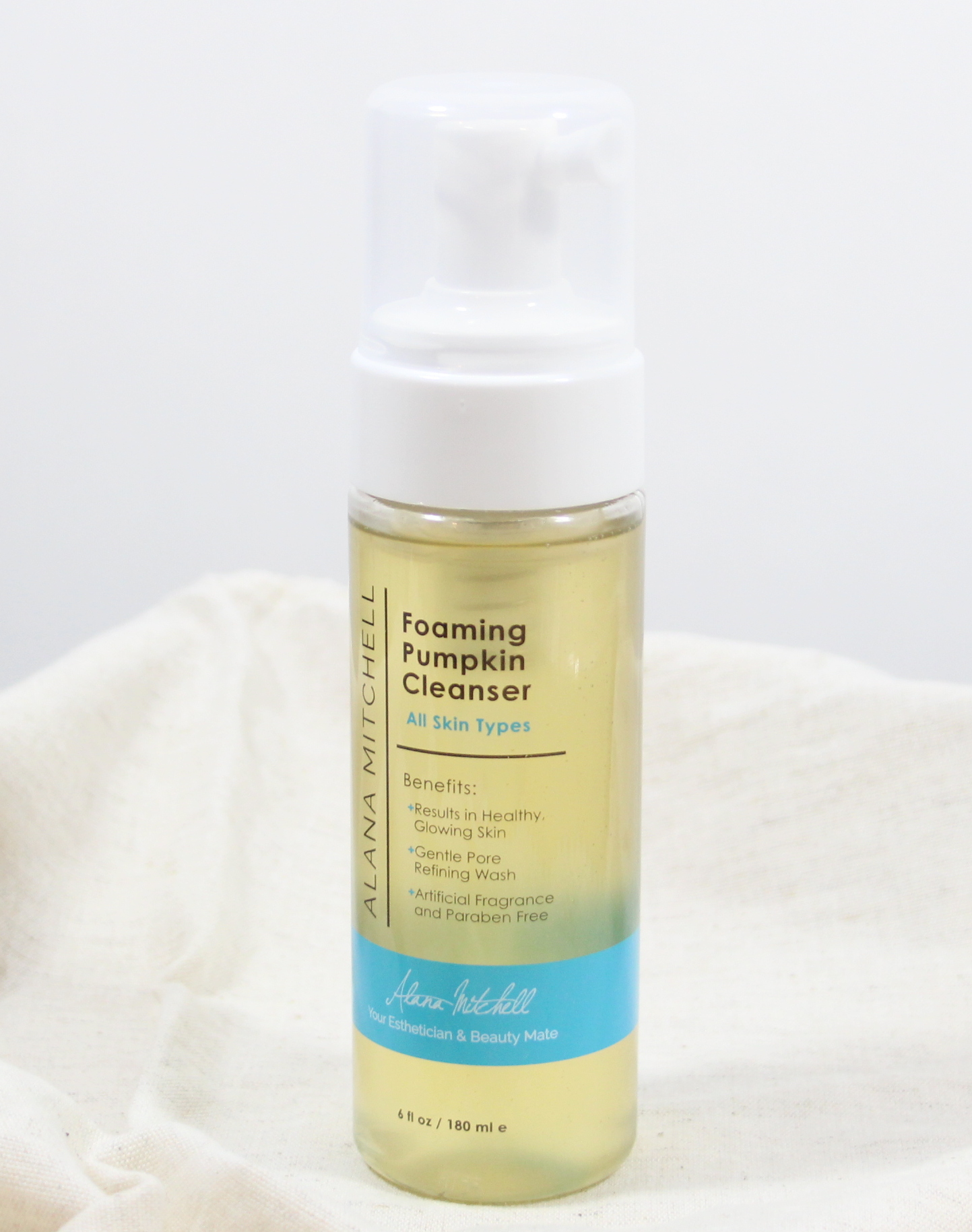 The Foaming Pumpkin Cleanser is for all skin types, Paraben Free, and contains no artificial fragrance.  I use 2 pumps of this lightly foaming cleanser morning and night.  The ingredients list includes Pumpkin Seed Oil, Organic Carrot Seed Oil, Organic Ginger Extract, and more.  The first thing I noticed is the cinnamon fragrance and a quick glance at the ingredients shows that Cinnamon Essential Oil is where this comes from.  What I love about this cleanser is that it is gentle but gave me an immediate feel of healthier skin!  Over the past couple of weeks, I have noticed a more glowing complexion!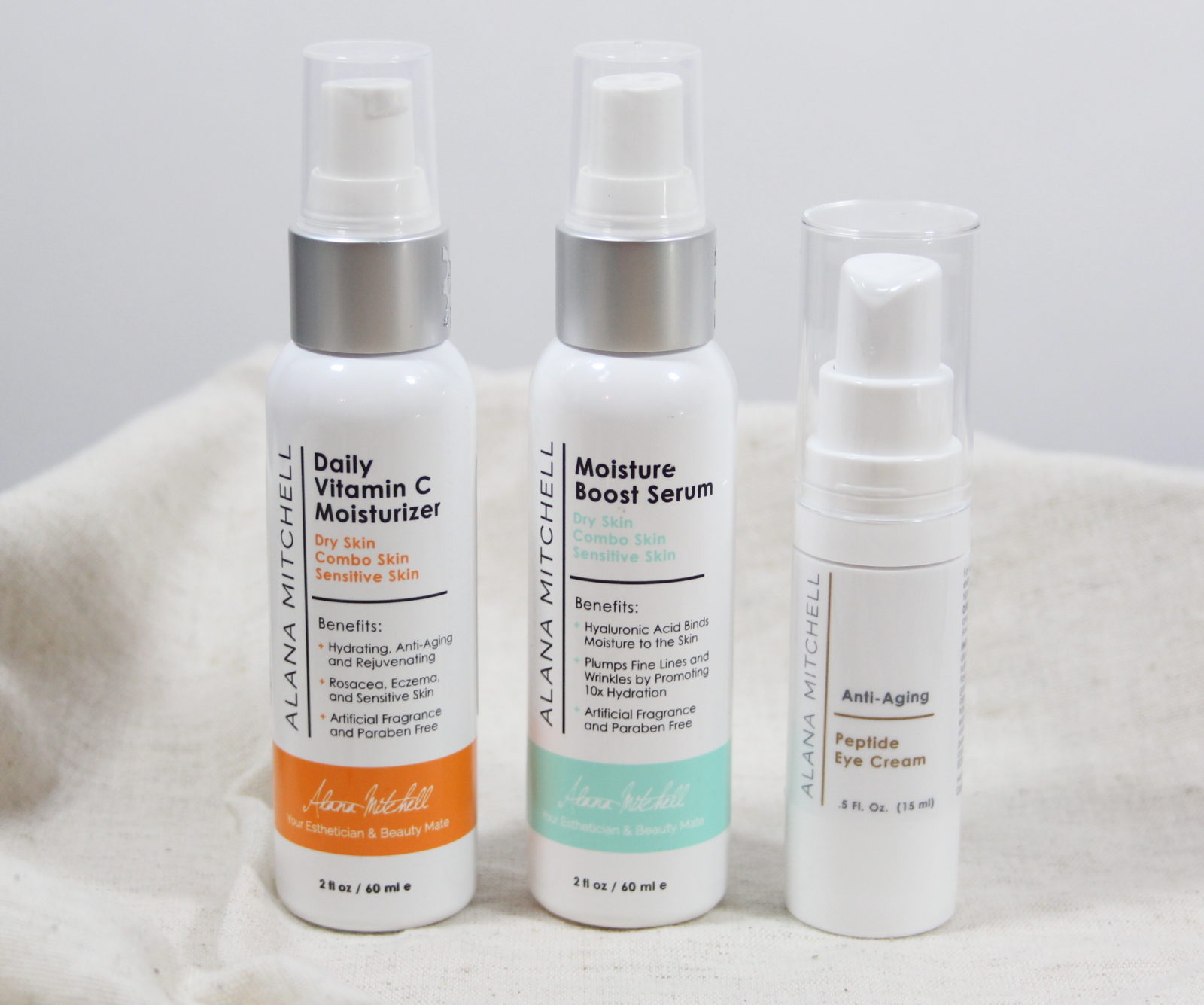 The Moisture Boost Serum is my step two after cleansing.  The combination of ingredients Vitamin E, Vitamin B5, Apricot Kernel Oil, Dandelion and more combine to plump the fine lines and wrinkles by way of promoting 10 times the hydration.  The light fragrance is a bit of citrus and most likely comes from the Clementine Essential Oil in the ingredients list.
The Daily Vitamin C Moisturizer is my step three.  I use just two pumps, and this moisturizer quickly absorbs into the skin which I absolutely love.  The ingredients of Organic Argan Oil, Organic Rosehip Seed Oil, Organic Noni Fruit, Extract and more all work together to hydrate and rejuvenate the skin.  It is recommended even for those with Rosacea, Eczema and sensitive skin.  The light citrus fragrance most likely comes from the Organic Sweet Orange Essential Oil and Organic Tangerine Essential Oil in the mix.  I love the feel of my skin after step three!
The Anti-Aging Peptide Eye Cream is my step four.  I use just two tiny pumps, applied lightly under each eye.  Passionflower Extract, Sea Whip Extract, Sea Water, Grape Leaf Extract and more all work together to diminish fine lines and protect against future signs of aging around the eyes.  I can tell you that my under-eye area has not looked this smooth and healthy in a very long time.  I could not be happier with this eye cream!
Overall, Alana Mitchell Skincare has won me over with ingredients that really work and products that are simple to use.  All items are Paraben Free and contain no artificial fragrances.  This line will stay in my favorites for a good while!
This post is in partnership with Alana Mitchell Skincare, all opinions are my own. 
SHOP:  SkincarebyAlana.com – FREE shipping on all US orders over $25!