Today I wanted to share a hair product that has been in my routine for such a long time.  I have been using Aveda Smooth Infusion Styling Creme for probably more than a year!  Besides using this almost daily on my very short hair, I also use it on my daughter's shoulder length hair.  It provides such smooth hair, tames frizz, holds my style, and smells absolutely divine!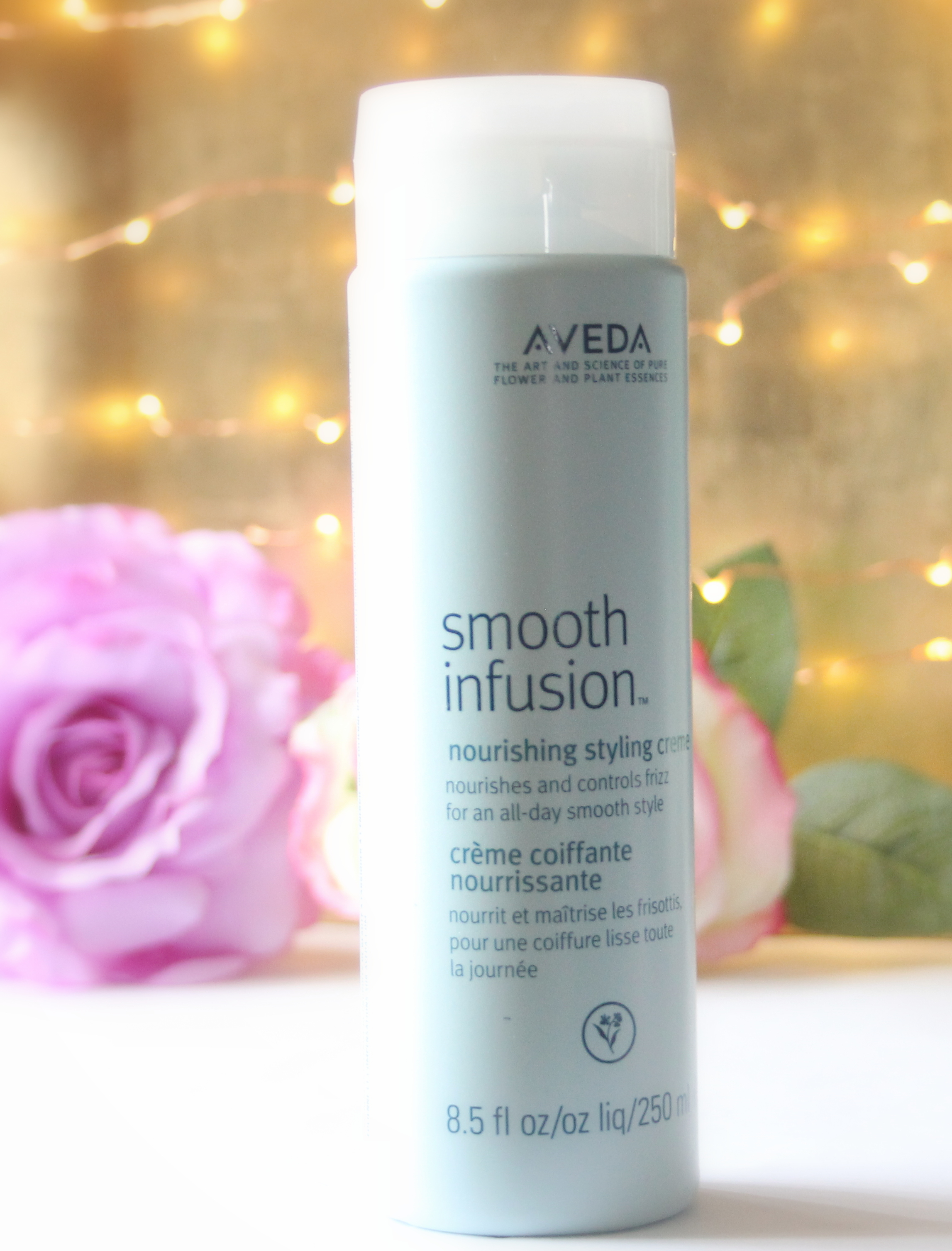 Aveda Smooth Infusion Nourishing Styling Creme sets out to smooth the hair, nourish and seal in moisture, as well as get rid of frizz, even in high humidity.  Aveda products have wonderful ingredients and this one includes Shea Butter, Pomegranate Seed Oil, Aloe Leaf and more .  If you have never experienced Aveda products, the fragrance is from their own Pure-Fume Aroma made up of certified organic Bergamot, Palmarosa and Australian Sandalwood.  It is purely addicting.  Lately, I have had an aversion to any fragrance but Aveda products made the cut.
I have used this through all the seasons, including a very humid Chicago summer and I can tell you it works!  I apply Aveda Smooth Infusion to towel-dried hair and either let my hair air dry or blow dry/style.  I typically shower at night and I love to use this on my hair and let it air dry overnight. When I wake up in the morning, I re-wet my hair, style as desired and this product STILL works wonders.  My hair stays smooth, soft, no frizz and holds my style.  I apply it to my daughter's towel-dried hair, then I comb and blow dry her hair.  It stays smooth, silky, and frizz-free for 24+ hours.  What more could you ask for?  It's an absolute must-have in my (and my daughter's) hair routine!
Product received from PR for editorial consideration, all opinions expressed are my own.
SHOP: The Smooth Infusion line at aveda.com, and Aveda stores.  Join the Pure Privilege Reward Program to earn 10 points for every $1 you spend, enjoy a FREE birthday gift valued at $23, redeem points for products, services, even a 3-day resort stay for 2!
Have you tried this yet?  What's your favorite hair styling product right now?