I recently tried a small sample of Maybelline Dream Fresh BB in Light/Medium.  It was one of those magazine pull-out cards so I just wanted to share my first impression as I have only used it once.  I did take before and after photos so hopefully that might help some of you!  Maybelline claims that the Dream Fresh BB will: blur imperfections, enhance, brighten, even skin tone, smooth, and hydrate skin.  No heavy ingredients, 0% oils.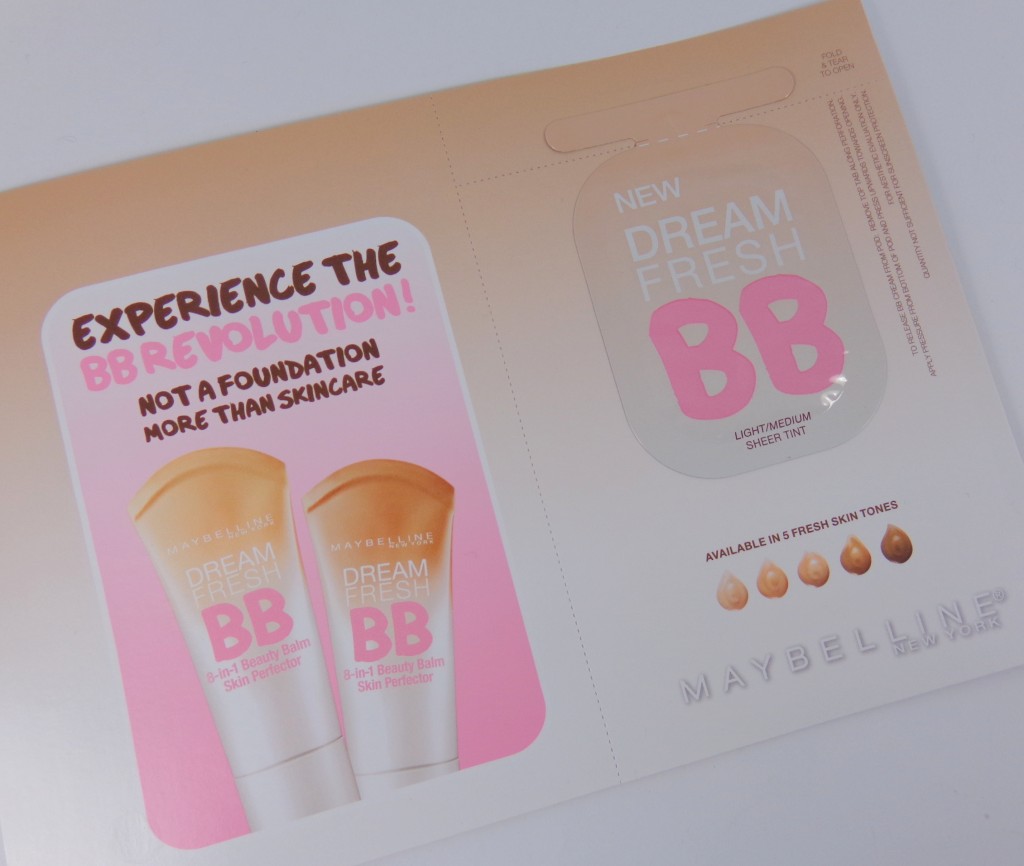 The product itself is of a thin consistency, very easy to blend.  Very easy to add an extra layer where you may need it most.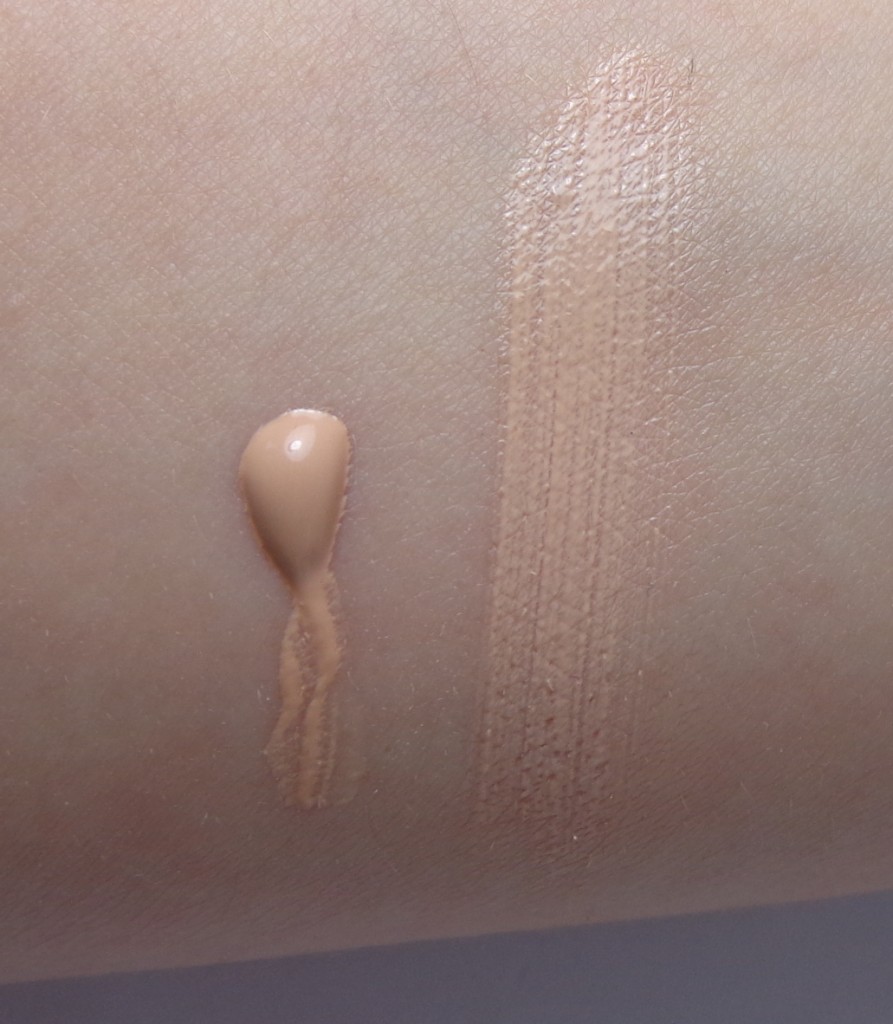 My skin was in poor condition at the time of these before photos so you can see all types of imperfections: redness, clogged pores, uneven skin tone, you name it.  I had been testing out a new skin care regimen for about a week and it was NOT working for me at all, clearly.
On to the before and after photos: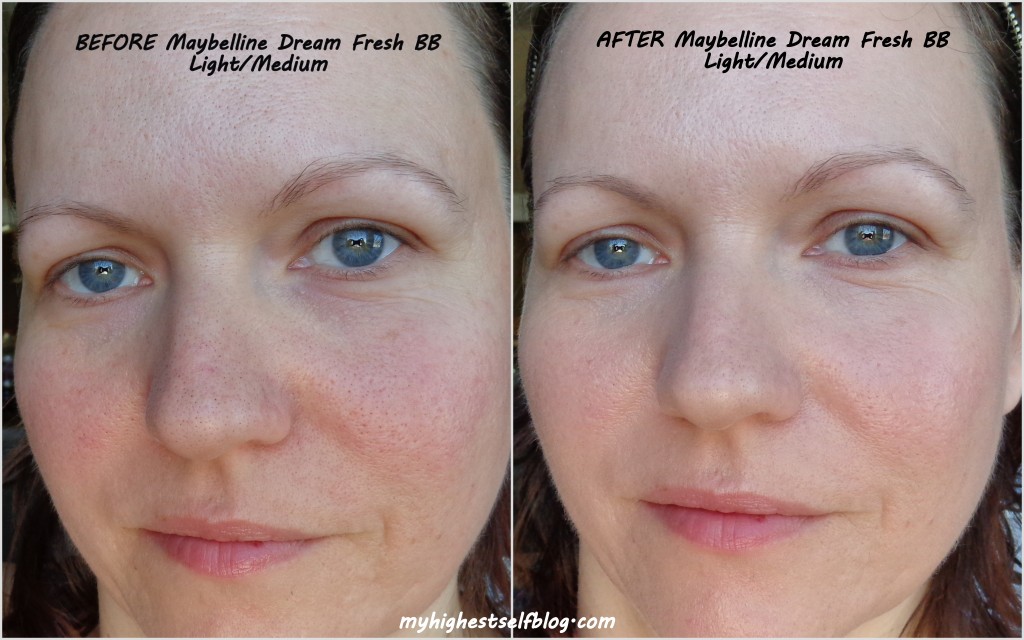 The BEFORE photo is my bare face (obviously), the AFTER photo is me wearing only the Maybelline Dream Fresh BB in Light/Medium.  I did not add any setting powder or any additional makeup for these photos.
My first impression:  Maybelline Dream Fresh BB does a very nice job of blurring imperfections, enhancing/brightening, evening skin tone, smoothing, and hydrating!  I certainly did not feel like I was wearing makeup at all, it is so light.  It wore extremely well on my oily/acne-prone skin and I needed minimal blotting (maybe twice) throughout a 10-hour day.  I love that!  I did not use any setting powder at all.
I found Maybelline Dream Fresh BB provides comparable coverage to the Garnier BB Cream (full review with before & after photos).  The main difference is that the Garnier BB Cream required a lot of extra blotting of oil throughout the day.  Regarding sun protection, Maybelline is SPF 30, Garnier is SPF 15.  The Maybelline Dream Fresh BB is also a more watery consistency, Garnier is creamier.
Available at Walmart
, $7.44.  Very affordable!
This product is a free sample. Affiliate link.
More before and after photos:  Hourglass Vanish Foundation Stick, Olay CC Cream, Garnier BB Cream, Maybelline Dream Fresh BB Cream, Aveeno BB Cream, L'Oreal Youth Code BB Cream, L'Oreal Paris Magic Nude Liquid Powder, Maybelline Fit Me Shine-Free, L'Oreal Paris Magic BB Cream
Have you tried Maybelline Dream Fresh BB yet?  If so, what did you think?