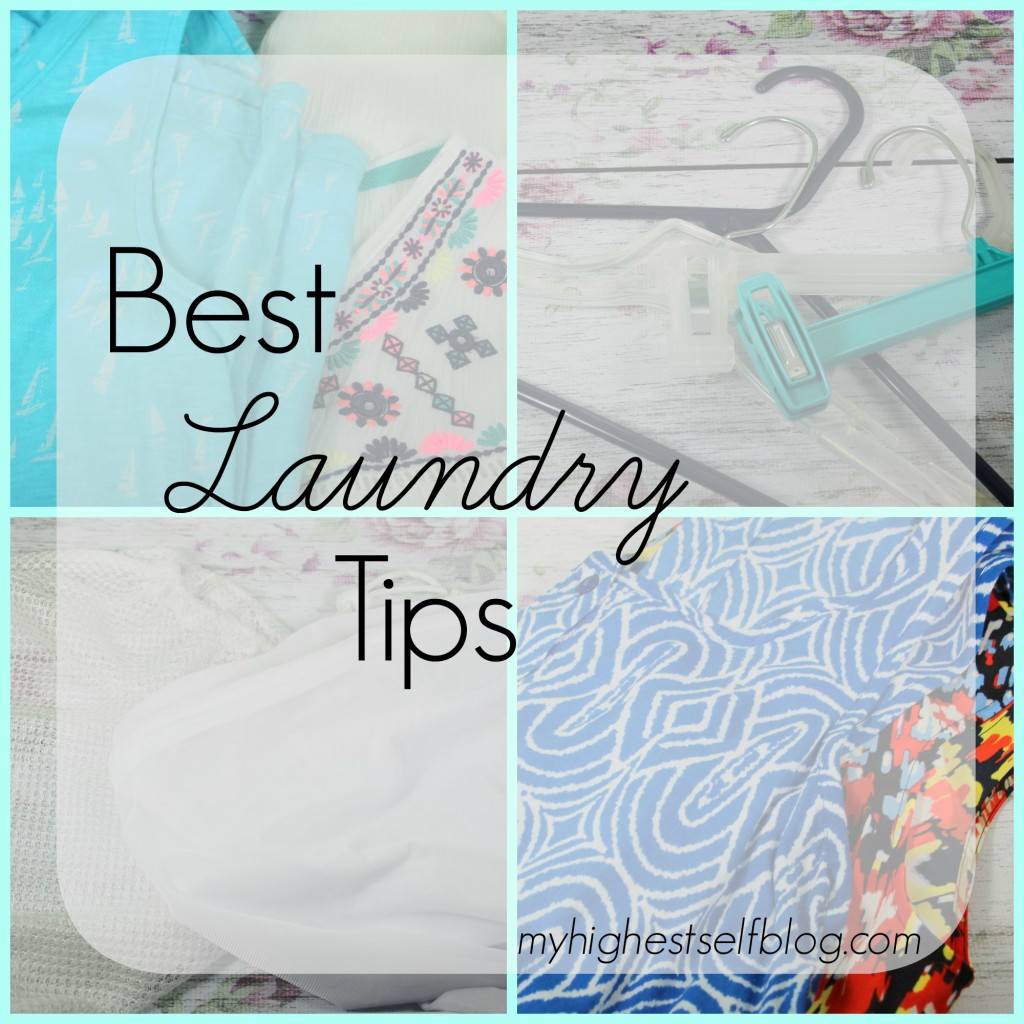 I have a confession to make.  I actually enjoy doing laundry!  Yes, you read that right.  I happen to like taking care of my family's clothing because I take great care in making sure it all stays looking brand new.  I give credit to my mom on that, since I got most of my laundry habits from her.  She never believed in putting clothing in the dryer and always bought the best detergents (even when money was tight).  Doing laundry gives me a sense of pride, it's something I know I'm good at.  Today, I'm sharing all of my best laundry tips that keep our clothing looking as bright and fresh as they day we purchased!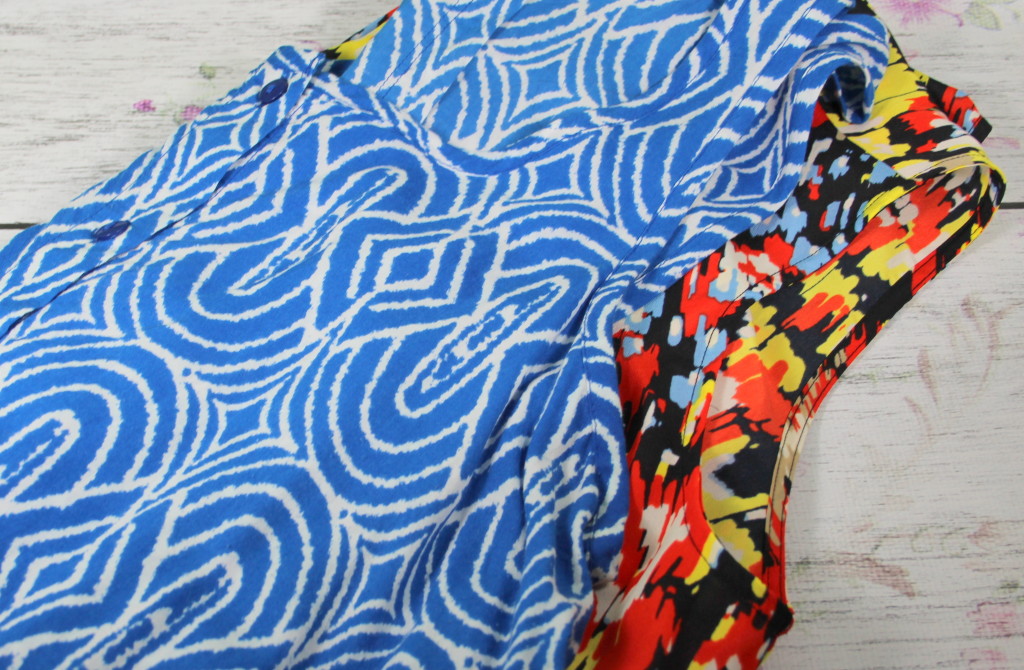 Wash dark and light colors separately.  This may seem like a "DUH" rule but you'd be surprised how many people just throw it all in one load!  If you put your darks and lights together, both colors will be dulled out immediately.  Trust me on this one, it looks awful.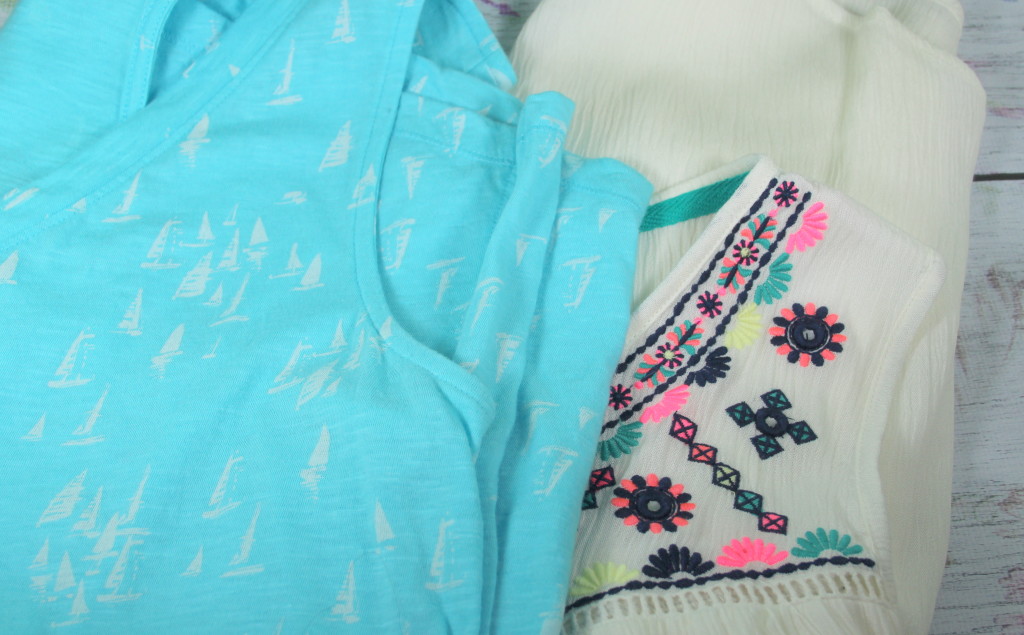 Use cold water.  99% of the time, I use cold water to do our wash because it is an easy way to prevent shrinking and fading of colors.  I will use warm water on more soiled clothing to remove stains, as well as for socks and underwear.  Speaking of…
Always do a separate load of socks and underwear.  Socks and underwear need a warm water wash and can go in the dryer so these go in their own separate load.  Also worth noting, if you mix your socks in with your regular clothing they have a tendency to leave a residue on other items.  It's the worst!  Unless you like "pilling" on your shirts, keep the socks and undies in another load.
The delicate cycle is the best.  Typically, I wash every load of clothing (besides Ray's work clothes and the socks/underwear load) using the delicate cycle on the washer.  Unless you have really soiled clothing from sports or activities, you really don't need the other cycles on the washer (in my opinion).  Let your detergent do the work, without causing extra damage from a cycle that's too harsh.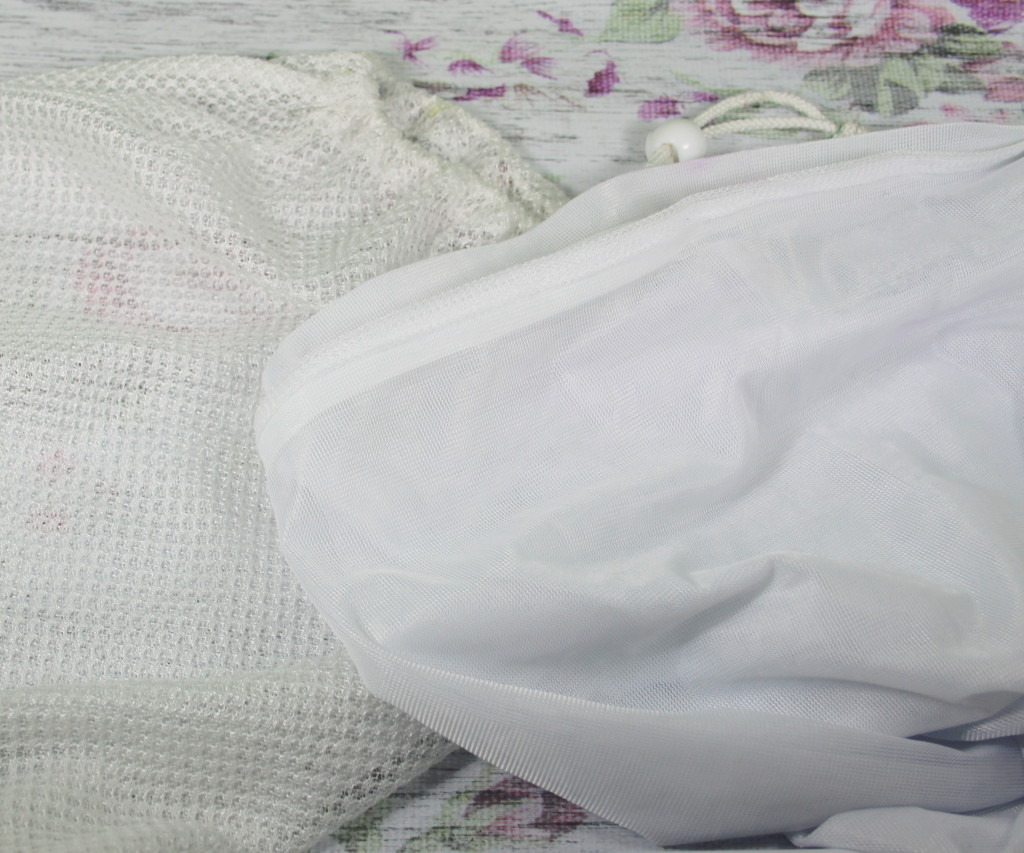 Mesh lingerie bags are a necessity.  I use a few types and sizes of mesh lingerie bags.  This is where I will put my bras and any VERY delicate items (anything with sequins, ties, details that you don't want to fall off or get twisted).  They go in the bags, which tie or zip closed, and into the wash on delicate cycle.  I can then wash any item (no matter how delicate) in my washer.  No hand washing needed!  This goes for underwire bras, hats, and lots of other things that most folks will hand wash.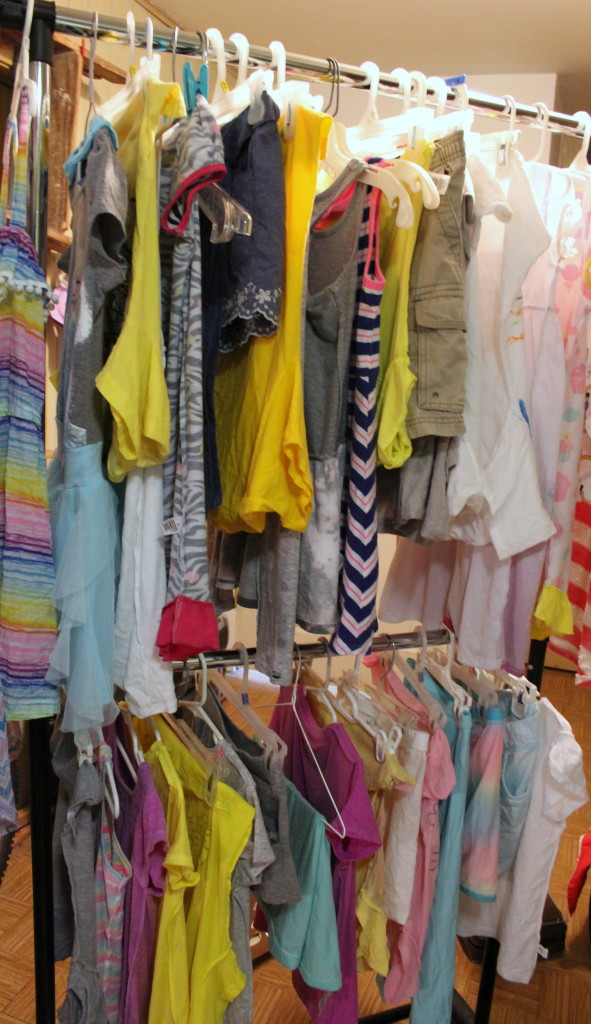 Never put clothing in the dryer.  The only clothing items that go in the dryer at my house are socks/underwear and Ray's work clothes.  All shirts, pants, jackets, dresses, shorts, etc.  get hung on hangers to dry.  I use a large 2-tier wire clothing rack and will hang each load to dry in the laundry room.  In the summer I can wheel it outside and they dry in a hot minute!  I keep a good selection of hangers on hand for this:  heavy duty plastic hangers for sweaters, jackets / pant hangers for pants/shorts/skirt, etc.  The dryer just does evil things to clothes that I don't like.  They shrink, colors fade, and they just generally look undesirable after going in the dryer.  I avoid it all costs!  There are a few pieces that I have had for many years and you would not ever guess because they have never seen the dryer.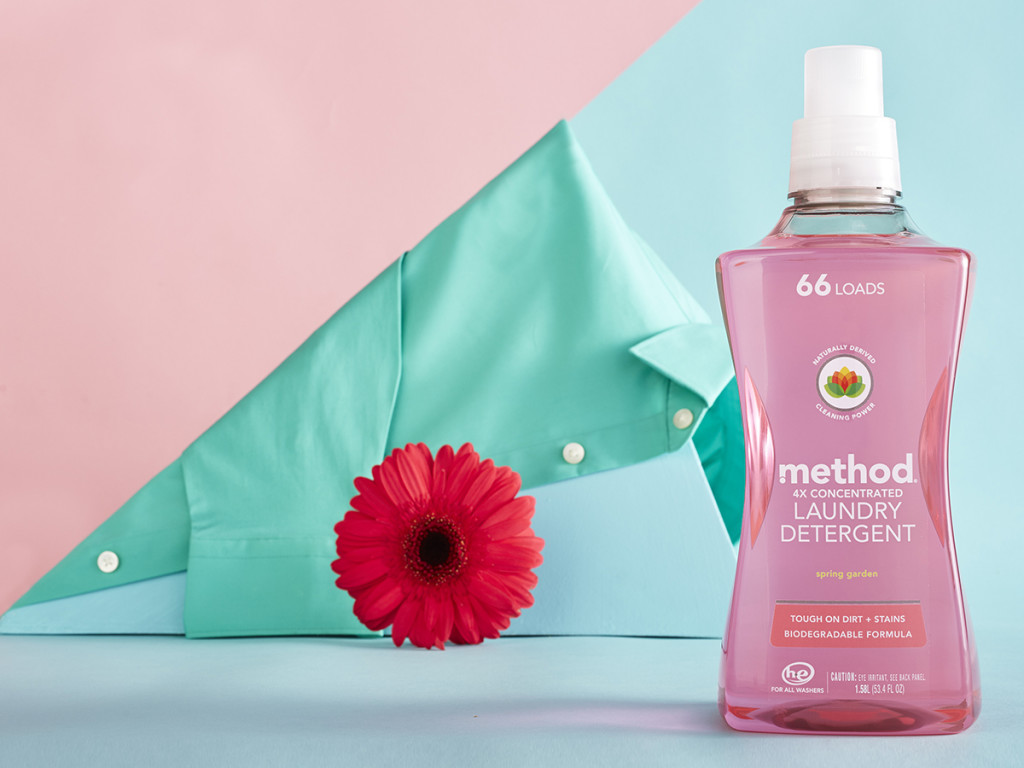 A good detergent is an absolute must.  There is nothing worse than taking all the right steps with your laundry and then using a sub-par laundry detergent that doesn't get the job done.  Since discovering method 4X concentrated laundry detergent, I have to say I'm hooked!  It has everything that I look for in a great detergent:  keeps my colors bright and whites white, works great in cold water, cleaning power that works on dirt and stains, AND uses naturally derived ingredients.  I also love that method laundry detergent is biodegradable and hypoallergenic.  It is great for my family who all have been blessed with skin that can be sensitive to a lot of detergents.  Did I mention the array of beautiful fragrances?  You can choose from ginger mango, spring garden, beach sage and fresh clover, and free + clear (no fragrance).  I have been loving the spring garden scent and can't wait to try beach sage and fresh clover next!
Have you heard about the ASOS X method collaboration?  Check it out here for some major fashion inspiration for this season and (of course) to shop!
SAVE:  Use code THREEFORME to get $3 off your online purchase of method!
Do you have any laundry tips to share?  Have you tried new method laundry detergent yet?
I was selected for this opportunity as a member of Clever Girls and the content and opinions expressed here are all my own.