A while back I did a runway-inspired black/white/nude nail look and loved it!  For a recent Friday night out I wanted to do something similar and add a little sparkle…this is what I came up with: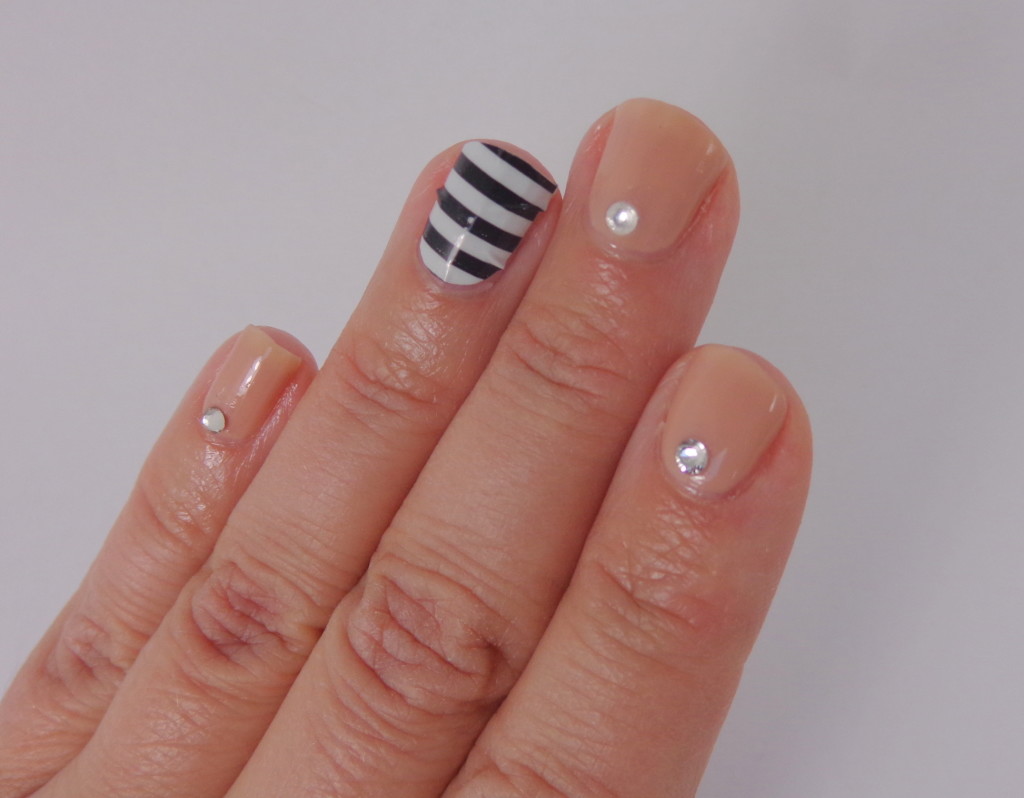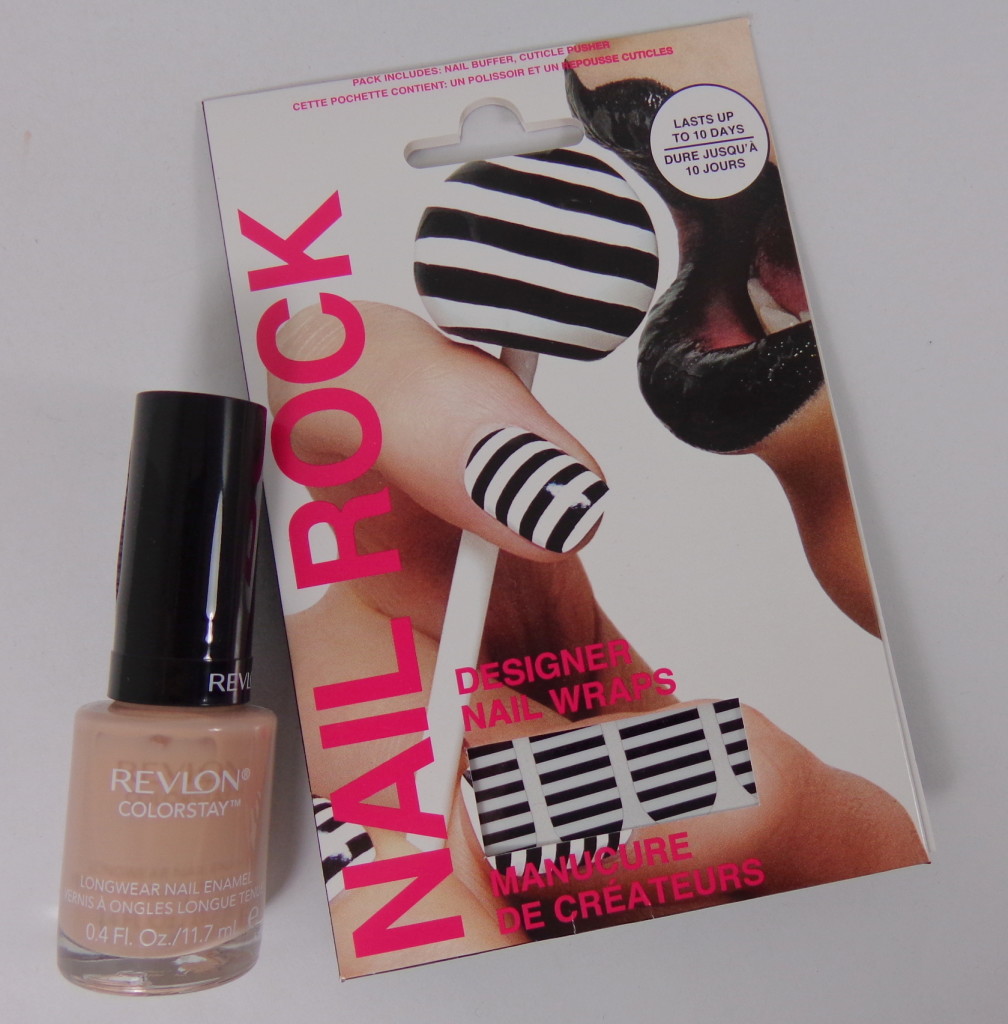 I used Revlon ColorStay Longwear Nail Enamel in Trade Winds from my Revlon Total Beauty box and the Nail Rock Designer Nail Wraps from Nail Art Society.  I added a few rhinestone accents, most of which promptly fell off about an hour after applying!  Guess I need to work on my application :).
Let me tell you the Nail Rock LASTS FOREVER!  They really do not budge and just show some tip wear after a week.  I had to remove them myself at the two week mark.
All products purchased by me.
I was so happy with this look and will definitely wear it again!  What do you think of it?