Just about every single day I eat a bagel with cream cheese for breakfast.  Lately, I've been shopping for alternatives for my quick morning meals.  I just had to share what I found at Walmart this week, new Special K Flatbread Breakfast Sandwiches! (Scroll down for the Weight Watchers Point on these).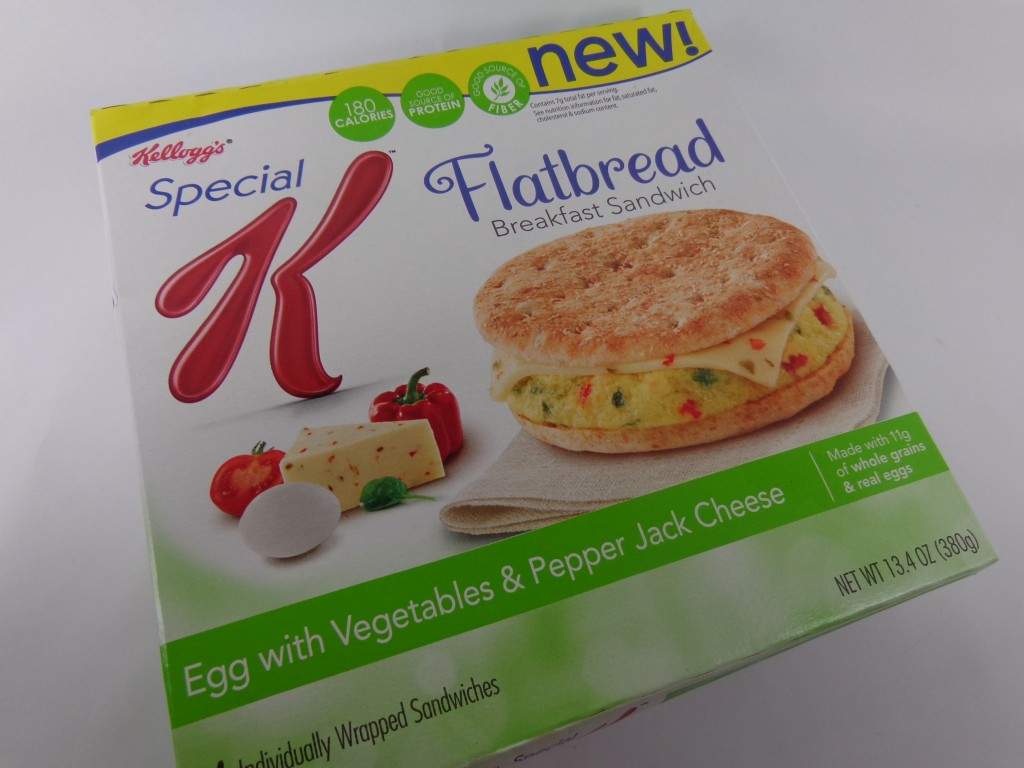 I was so excited to see this new product because it looks SO MUCH like my favorite sandwich from Dunkin' Donuts, the Veggie Egg White Flatbread!  I tell you, it's the little things in life that make me happy :).
Now I can have my favorite sandwich at home with fewer calories. Did I mention these are absolutely delicious??  I did see other varieties with sausage or ham, if you prefer meat on your breakfast sandwich.  I am loving my new discovery!
UPDATE 1/15/13:  I calculated the Weight Watchers Points on these, here you go:
* I purchased these at Walmart with my own money. * 
Have you seen or tried these yet?