Candles have always been an obsession of mine and that really hasn't changed much over the years.  I hoard less and that means I am usually burning at least one a day.  The result of that is my supply is very low right now!  Here are a few candles (and accessories) that are on my wish list for the holidays.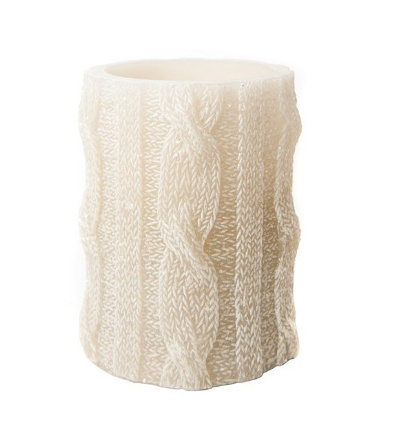 This Cable Knit Flameless Candle is my everything!  I found this at Woznow.com and I'm loving their selection of candles, there are so many styles to suit any decor.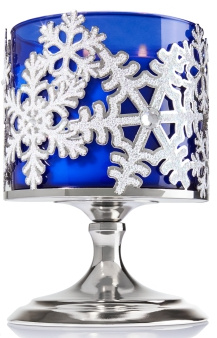 The Glittering Snowflake Pedestal is such a nice companion to you large 3-wick candles during the holiday season.  Find it at BathandBodyWorks.com.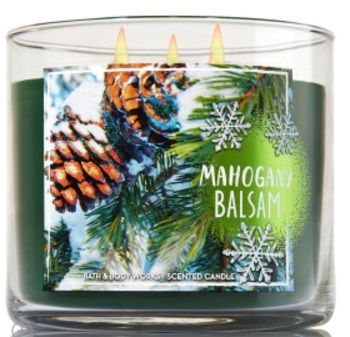 There are so many great fragrances in the candle world but Mahogany Balsam is perfect for the winter season.  The mix of fresh trees and warm mahogany make it a real winner.  Light this candle, put up your feet and relax. Find it at BathandBodyWorks.com.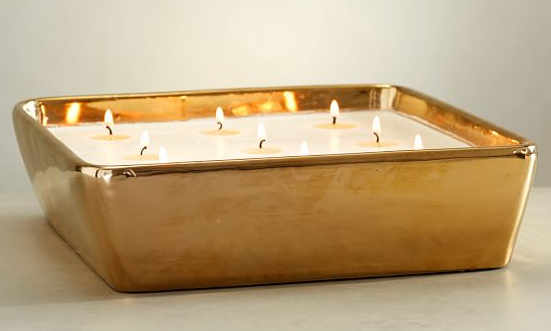 Pick up the Oversized Gold Candle Pot and you are set for candle decor in the home.  I just love that bright gold finish and what a statement piece this is!  Find it at PotteryBarn.com.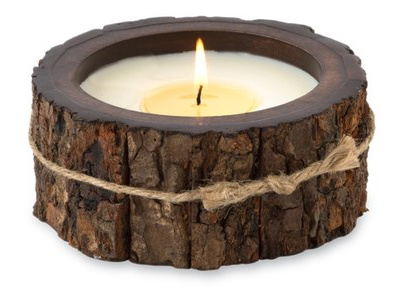 To add a little rustic flair to your holiday decor this Tree Bark Candle will do the trick.  Available in three scents: Woodsmoke, Evergreen, Cinnamon Tree.  Find it at Nordstrom.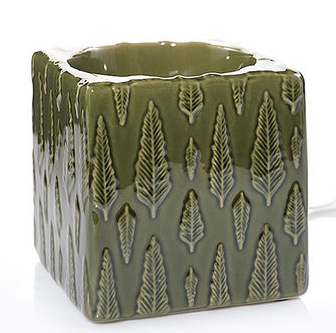 The Forever Green Scenterpiece Warmer heats up your wax melts and I just love the tree print for this time of year.  Grab some Apple Cider scented wax melts and your home will be holiday ready! Find these at YankeeCandle.com.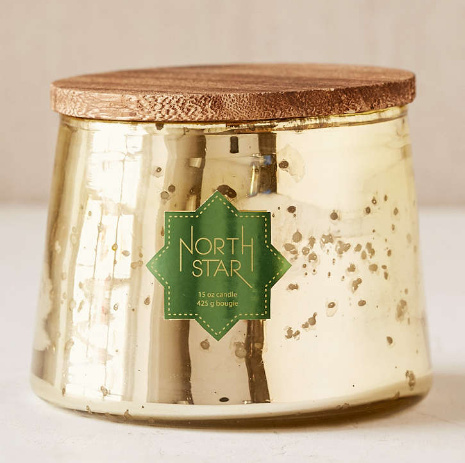 Add some glimmer to your home with a Boho Glass Candle in one of three scents: North Star, Shimmering Light, Winter Solstice.  I plan to pick up North Star, the scent is composed of Yuzu, grapefruit, balsam, cedarwood and sandalwood and it just sounds so lovely.  Find it at UrbanOutfitters.com.
Happy shopping! Do you see anything that catches your eye?