Tarocco Orange, Eucalyptus & Sage is one of the latest collections from Crabtree & Evelyn.  This is a brand I enjoy very much and always look forward to their new items.  This fragrance is truly unique and stands out in my collection of bath and body products.
The Tarocco Orange, Eucalyptus & Sage Collection features "antioxidant and vitamin C-rich Tarocco Sicilian Red Orange, invigorating eucalyptus, and soothing sage to refresh and deodorize the skin".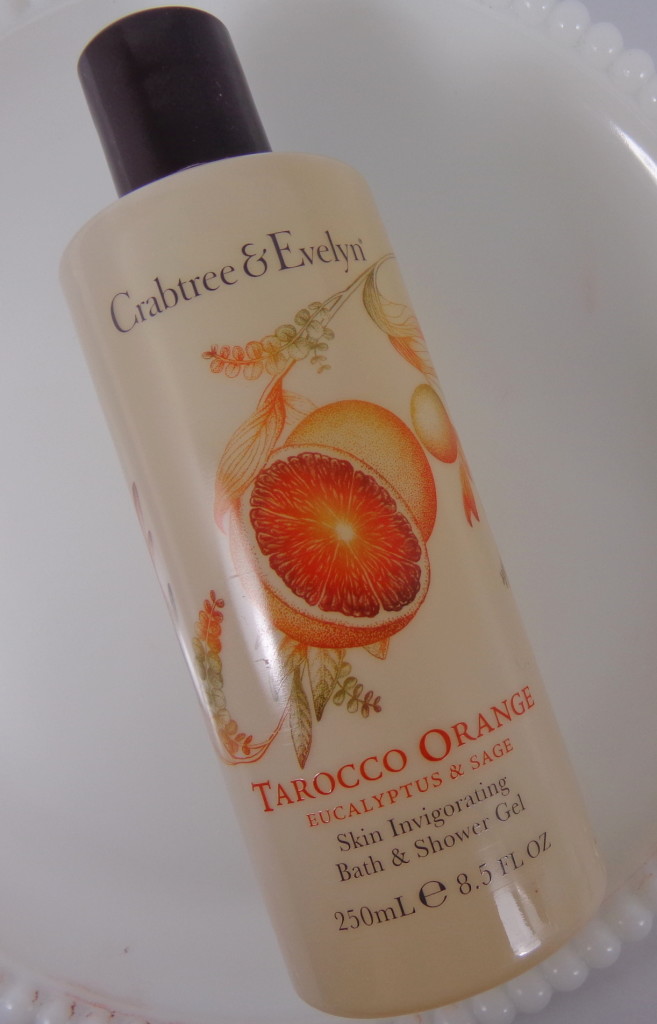 The Skin Invigorating Bath & Shower Gel ($20) provides the luxurious lather that I have come to expect from Crabtree & Evelyn.  You do not need a lot of product to produce a nice lather so you can preserve this lovely gel to make it last longer.  The scent is not very fruity but more on the "green" side and quite exhilarating!  I feel that the eucalyptus and sage take over the faint orange scent in the shower gel.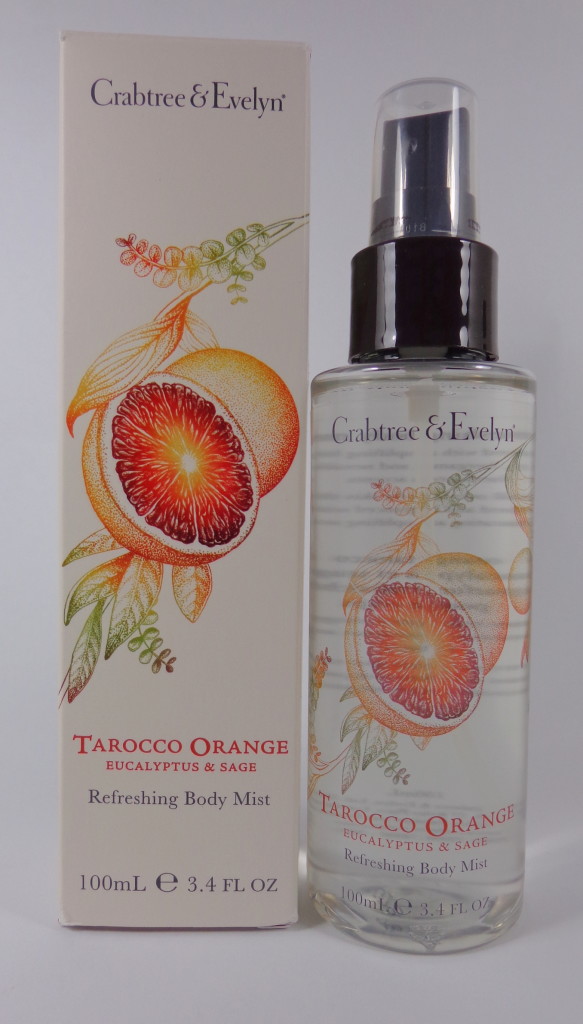 The Refreshing Body Mist ($20) does have more of a fragrant orange scent along with the green herbs.  It is formulated with a "blend of orange, bergamot, and neroli with herbaceous accents".  I love the true freshness of this body mist!  Sugar-derived vegetable protein in this body mist is supposed to neutralize odor also.  I wouldn't use this as a deodorant but it might be nice to throw this in your gym bag to use before/after a workout!
Overall, the fresh fragrance and quality of both products makes the Tarocco Orange, Eucalyptus & Sage Collection a new favorite.  It is worth noting that the scent of both products have excellent staying power.  You can find this collection (and others) at Crabtree-Evelyn.com or find a store near you.
Products received from PR for editorial consideration, all opinions expressed are my own.
What do you think of this collection, sound interesting?