If you have been around here for any amount of time, you know that face masks are my jam.  I love that you can put on a face mask for any type of skin concern and just kick back, relax, and wait for results.  About every other night you will find me with a facial mask on, flipping through Hulu or Netflix.  If you haven't heard, The Body Shop launched a collection of Expert Facial Masks.  There are five masks in the collection, truly something for everyone.  Read on to find out which facial mask is my absolute favorite (and a dupe for a high-priced favorite)!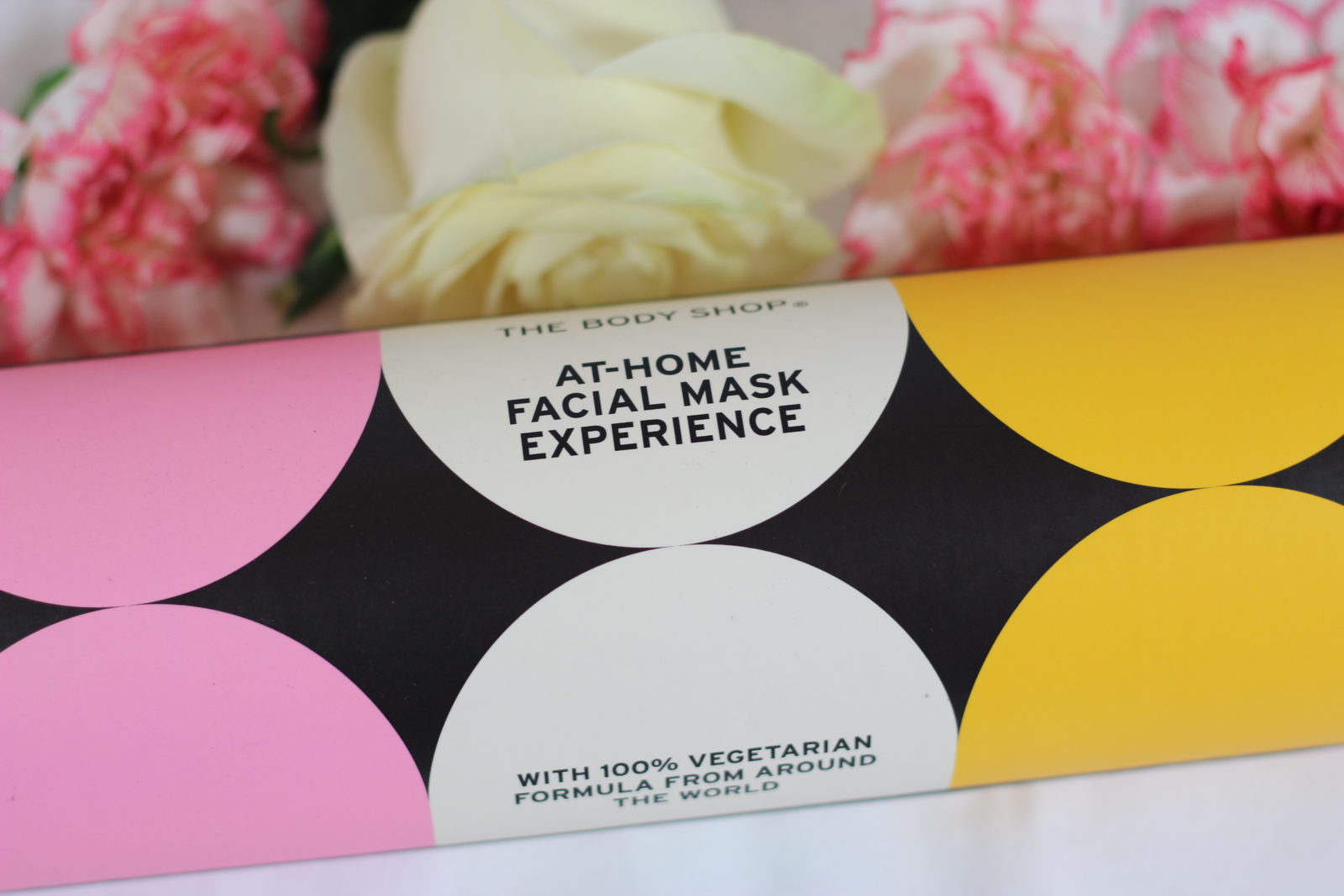 From The Body Shop:
Powered by highly effective natural ingredients, our facial skin care masks purify, clarify and rehydrate. Choose from a moisturizing, clay or scrub face mask that fits your skin type, and use as a weekly treatment to give you soft, moisturized skin that looks brighter and more radiant.
The Body Shop Expert Facial Masks are packaged in heavy, dark-colored glass containers.  They look absolutely beautiful when on display!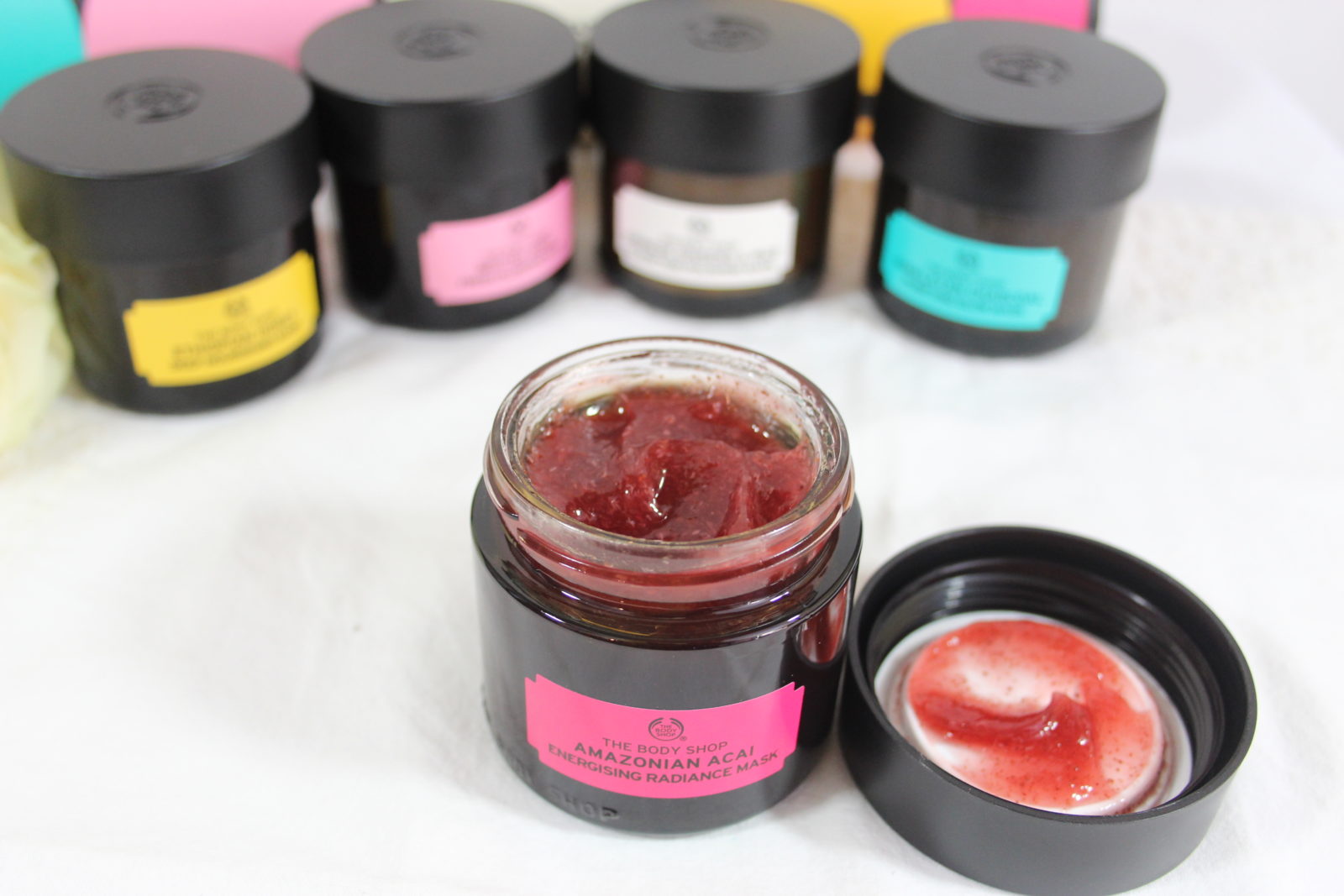 The Body Shop Amazonian Acai Energising Radiance Mask uses Acai Berry and Guarana Seed Extract to revive and energize the skin.  Leave it on for 5-10 minutes, then rinse with warm water.  It smells like a fresh dessert!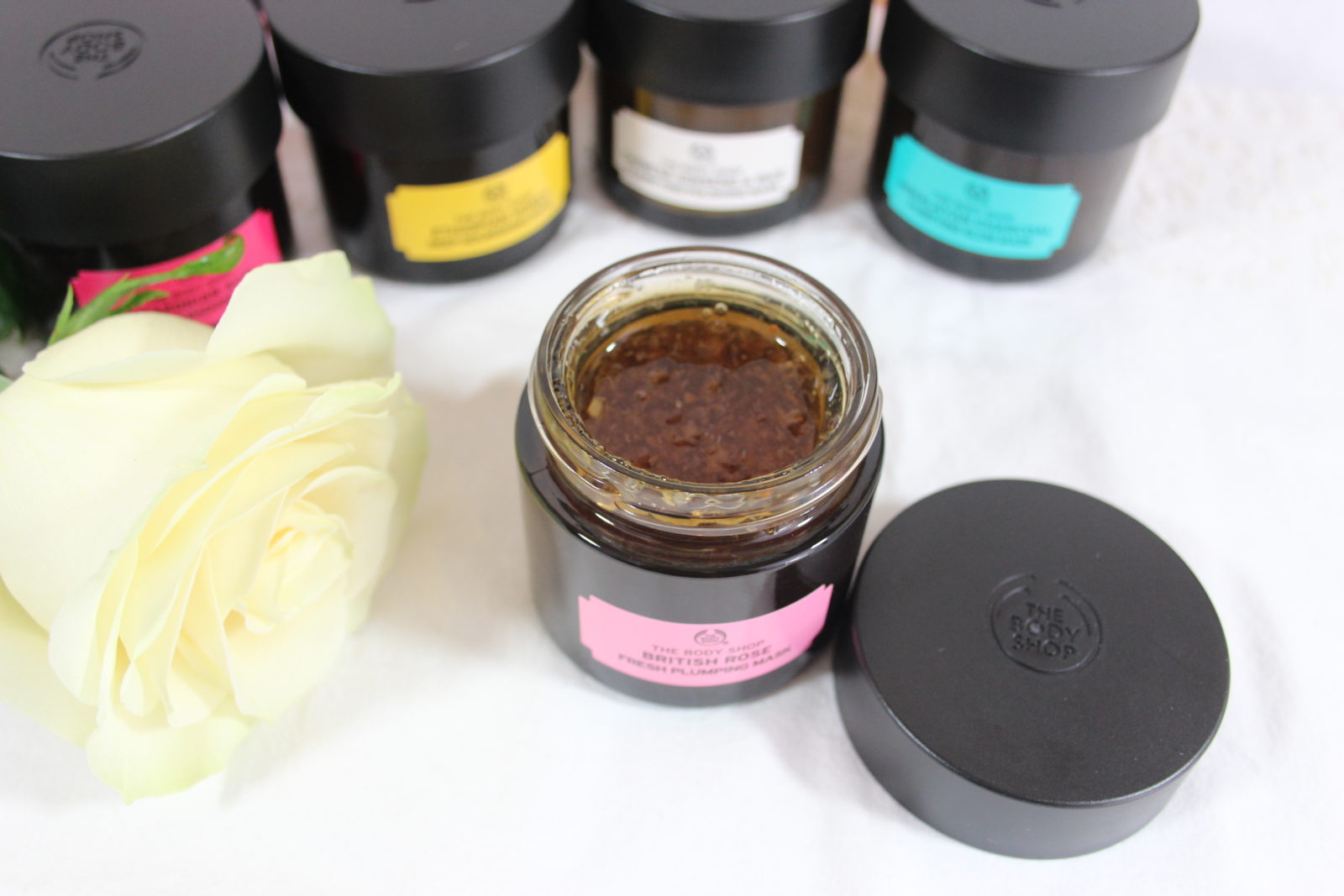 The Body Shop British Rose Fresh Plumping Mask incorporate Aloe Vera, Rose Petals and essence of hand-picked roses from Britain along with Rosehip Oil from Chile to calm, replenish skin and provide extra-gentle exfoliation.  The rose garden fragrance is so calming.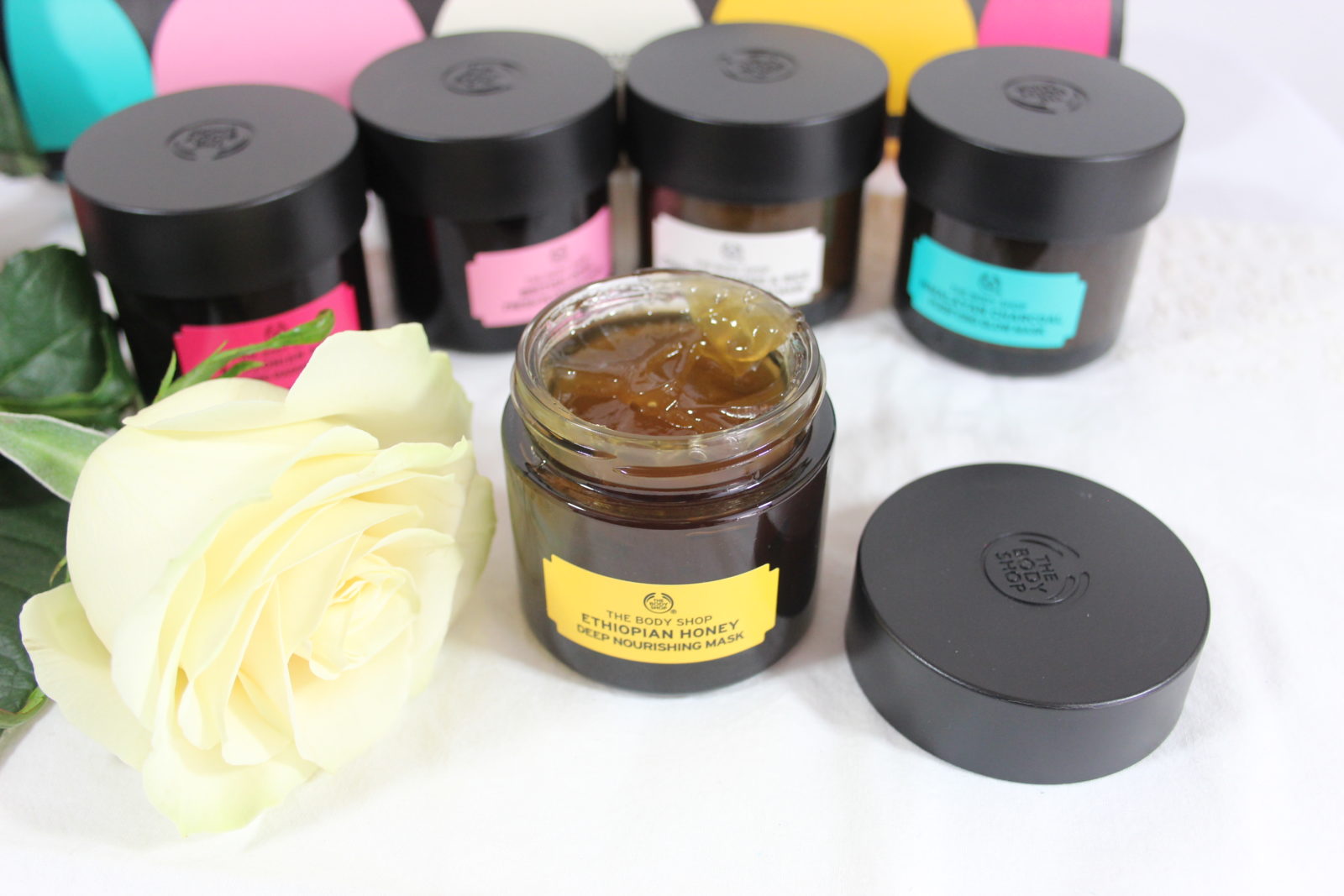 The Body Shop Ethiopian Honey Deep Nourishing Mask uses Community Trade Honey from Ethiopia, Community Trade Marula Oil from Namibia, Community Trade Olive Oil from Italy to boost hydration, restore and comfort skin, and prevent dryness.  The texture is just like honey and the honey scent is truly divine.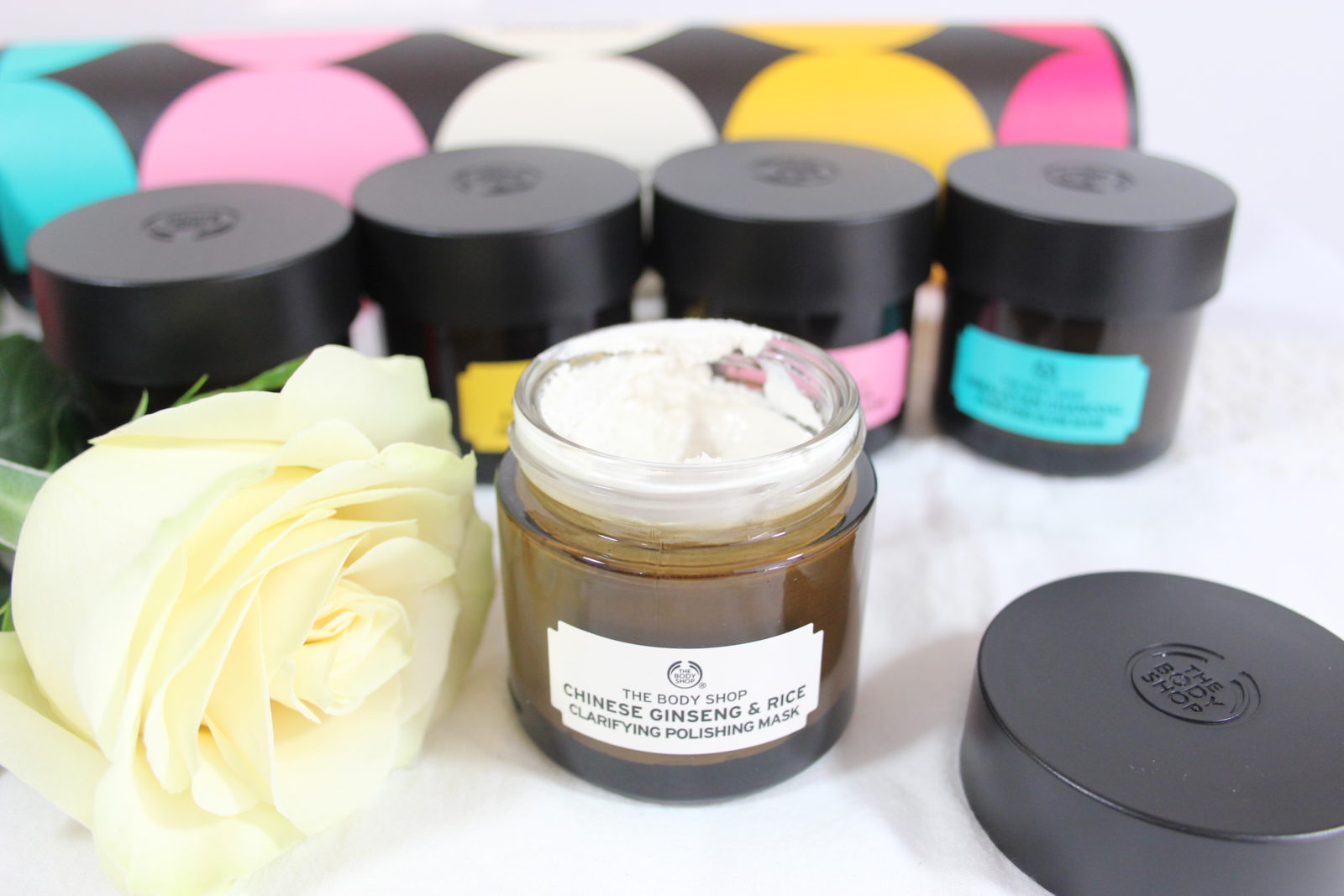 The Body Shop Chinese Ginseng & Rice Clarifying Polishing Mask uses key ingredients of Ginseng and Rice Extract from China and Community Trade Sesame Seed Oil from Nicaragua to exfoliate, brighten, and remedy dullness.  This one is a favorite of mine.  I feel like my skin is visibly brighter due to use of this mask regularly!  I try to use 2-3 times every week.  I leave it on for about 15 minutes, then add some water to my hands and massaging it in (ever so gently) before removing with warm water.  I love the feel of my skin after!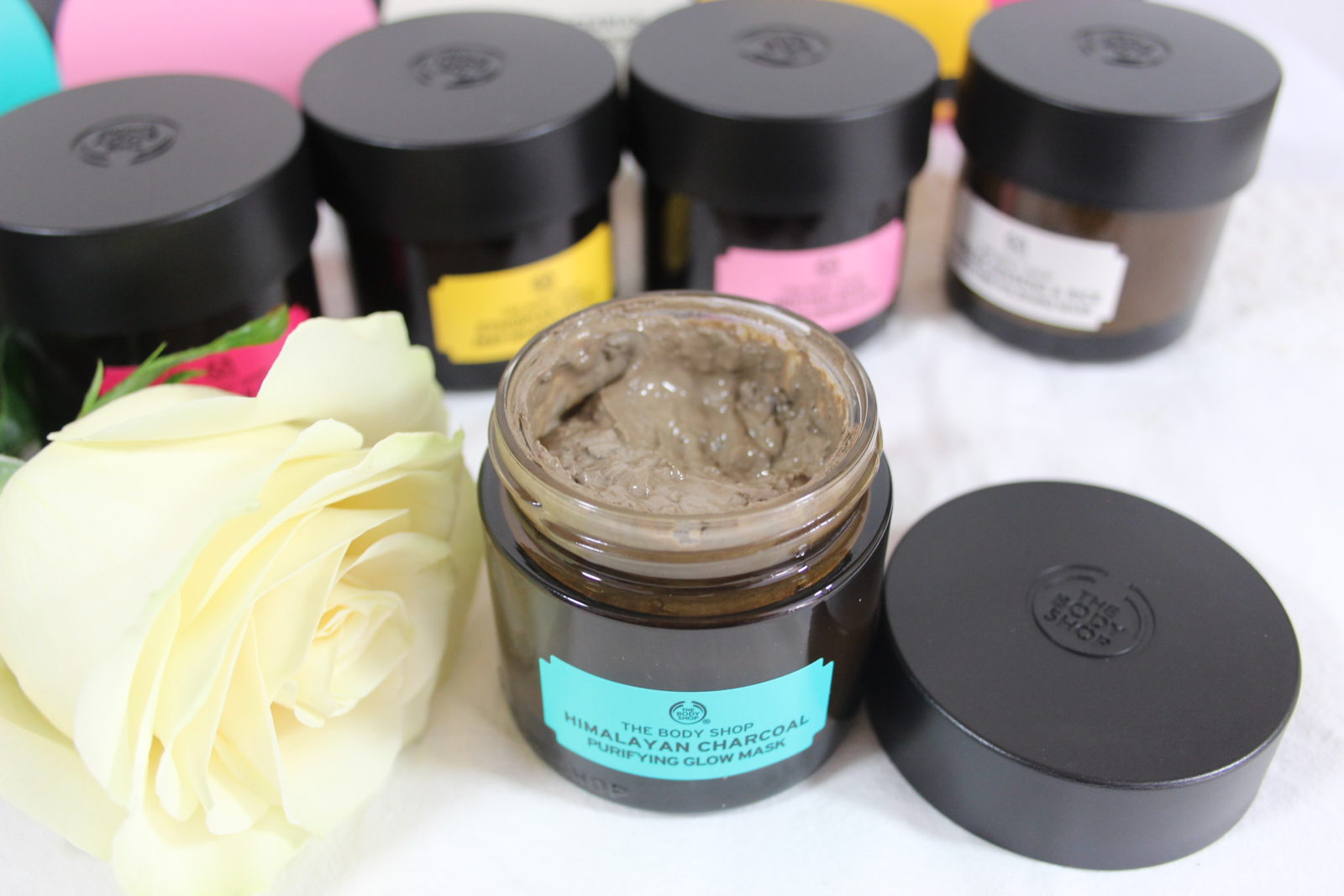 The Body Shop Himalayan Charcoal Purifying Glow Mask Bamboo Charcoal from Himalayan foothills, Community Trade Tea Tree Oil from Kenya, Bamboo Charcoal from Himalayan foothills, and Green Tea Leaves from Japan to deeply clean pores, release toxins, and reveal healthy-looking skin.  This is HANDS DOWN my absolute favorite facial mask from this collection!  If you love the GlamGlow Tinglexfoliate Treatment but don't love the high price, this mask is a pretty close dupe in my opinion.  I was stunned by how similar the feel of the mask and (most importantly) the results are to the GlamGlow mask!  Once applied you get that familiar tingle and it is very tightening on the skin (just like GlamGlow).  This mask even has the little bits of leaves in it (just like GlamGlow) and smells similar.  After about 10 minutes, I use warm water to gently remove and I am left with pores that are visibly less clogged and a smoother feel to my skin.  You will see an undeniable difference in your skin if you struggle with clogged pores.  To say that I'm hooked on this mask is an understatement!
Overall, The Body Shop has added several wonderful new products with the Expert Facial Mask collection.  These are great for use on their own or for multi-masking.
Product received from PR for editorial consideration, all opinions expressed are my own.
SHOP:  TheBodyShop-USA.com, The Body Shop stores
Have you tried any of these facial masks yet?  What's your current favorite mask these days?