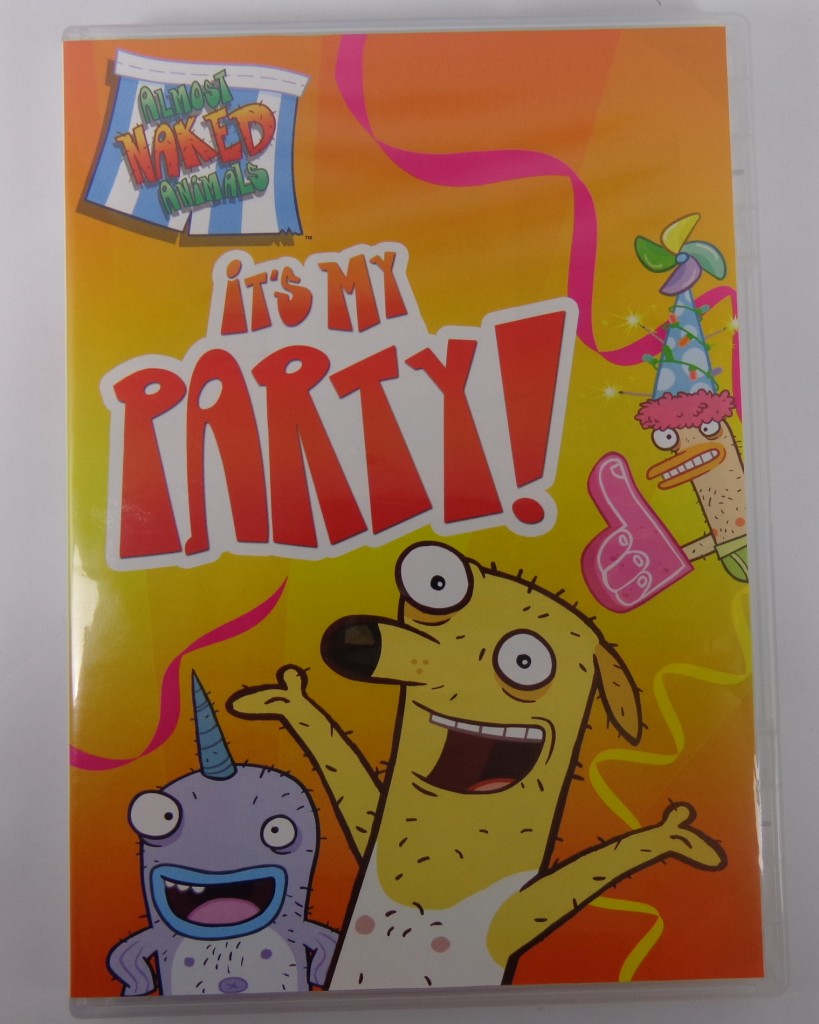 The family had the chance to preview Volume 1 of Almost Naked Animals on DVD.  The series is Cartoon Network's top-rated animated series for kids aged 6-11.  We do watch Cartoon Network on a regular basis around here but somehow we had never seen Almost Naked Animals before.  Boy, were we missing out!  I don't know who laughed harder, me or the kids :).
The cast of characters are all crazy hilarious but I think my favorite is Poodle, described as a prissy control freak.  This show is nuts and we loved all 6 episodes, my kids were laughing so loud they had my ears ringing!
Also newly available are the Almost Naked Animals product offerings from Cafe Press.  We received a fun t-shirt, tote bag, and notebook all available on AlmostNakedAnimals.com.  There you can also find the "Online Super Game" launching on September 25, 2012.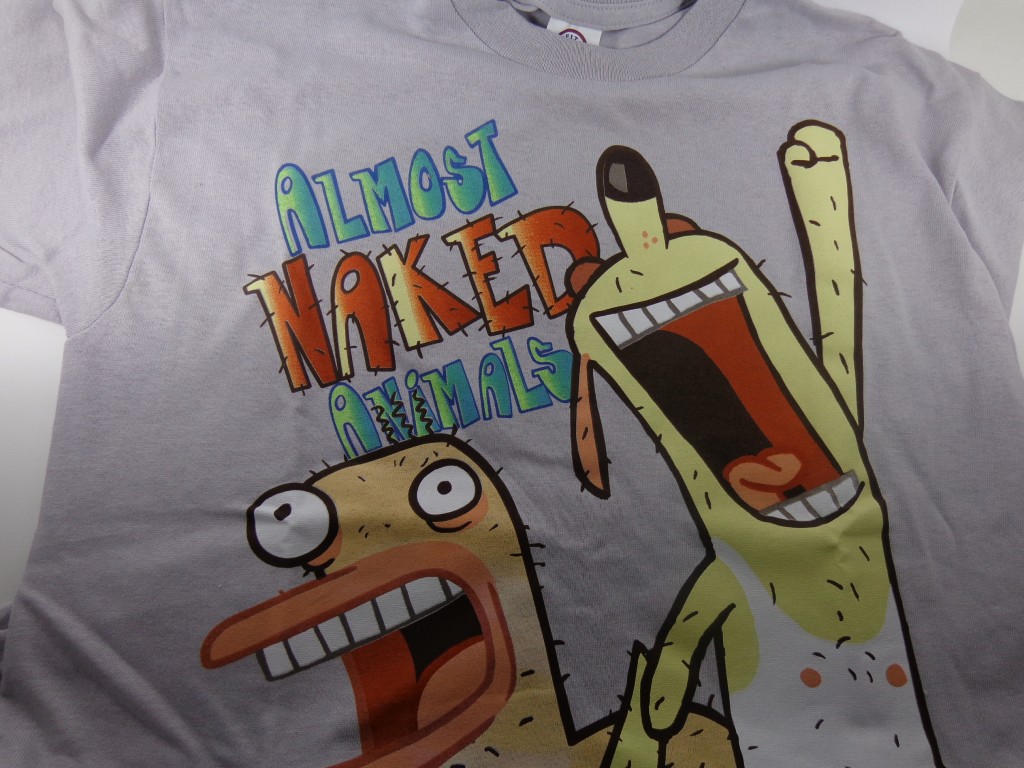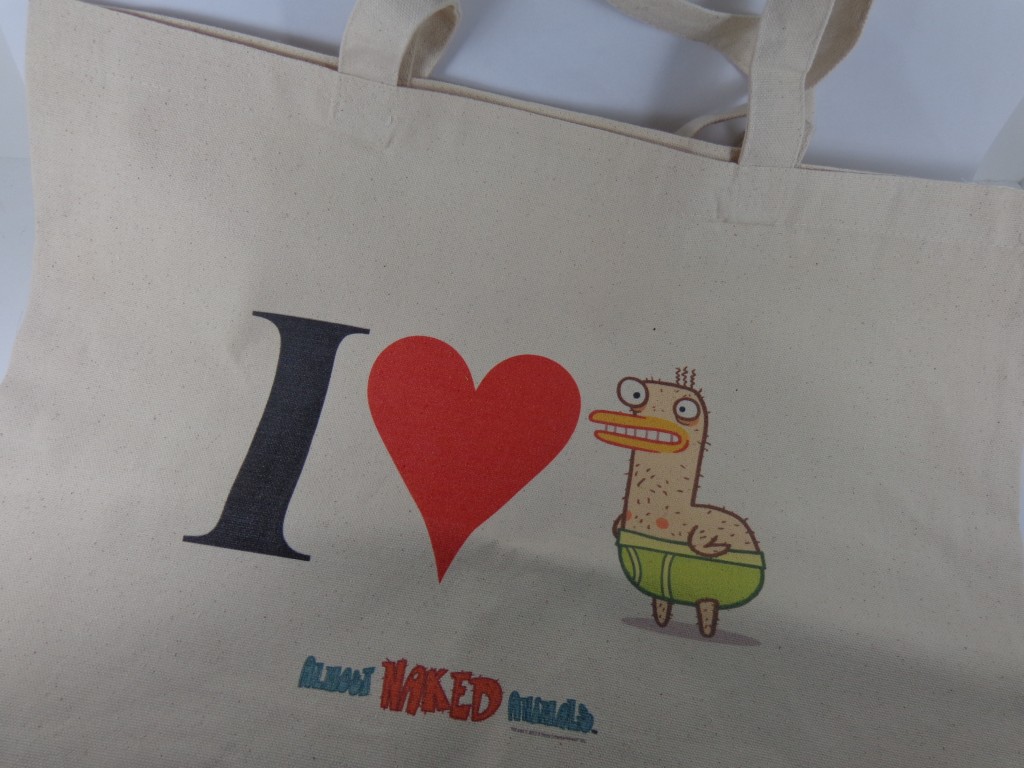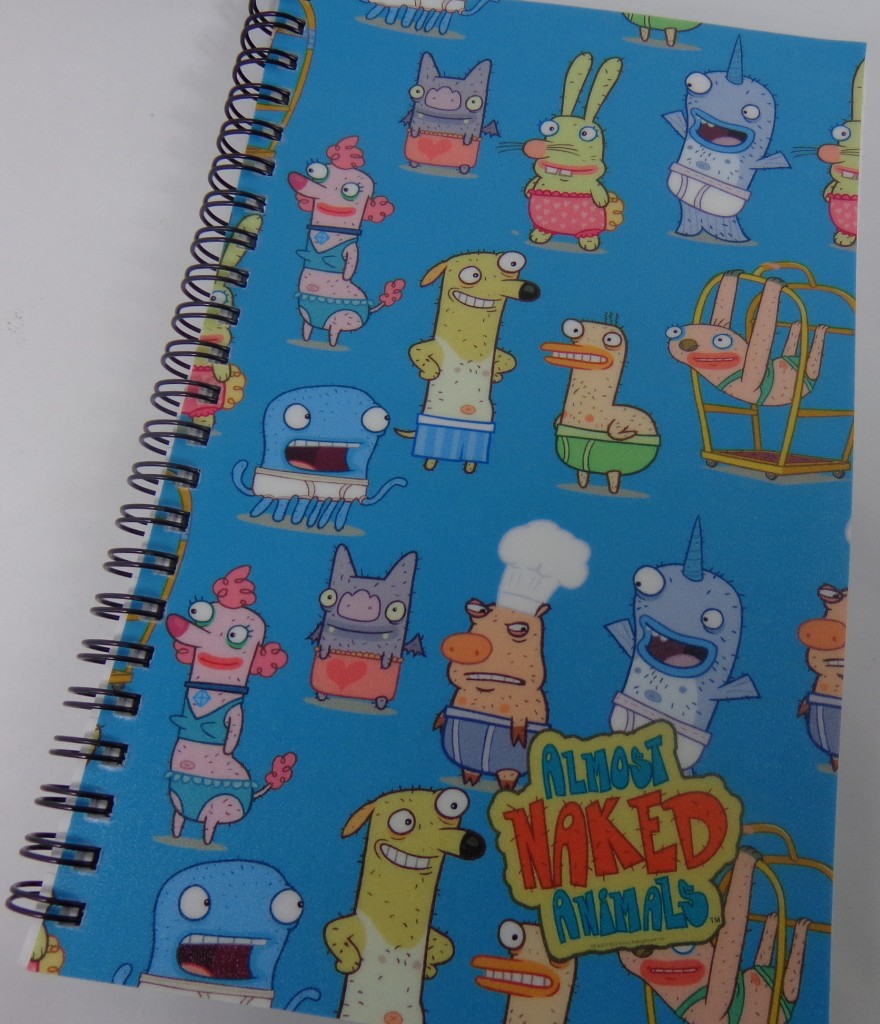 I think the quality of all the Cafe Press products above are excellent, all items that we will use every day.  My son cracks up every time he even looks at the t-shirt, but especially loves wearing it!
The whole family enjoyed Almost Naked Animals Volume 1 DVD.  Even though the series is geared toward the 6-11 age group, I thought it was appropriate for both of our kids, who are 4 and 5.  Release date is September 25, 2012, suggested retail is $6.99, available at Target and other retailers.
Have you ever seen Almost Naked Animals on Cartoon Network?
* I received these products from PR for review, all opinions expressed are my own. *