Since becoming aware of new, innovative brand, Farmacy beauty I have had the chance to try their gel mask and, most recently, the Invincible Root Cell Anti-Aging Serum.  Farmacy Beauty uses farm-grown, hand-picked botanicals in their products that work together to give us fresh, beautiful, and radiant skin.
The real scientific details direct from Farmacy: Powered By Echinacea GreenEnvy™. A unique patent-protected variant of Echinacea Purpurea, GreenEnvy™ contains the highest known concentration of the phytochemical Cichoric Acid, a potent natural antioxidant which helps protect and firm the skin by inhibiting the enzymes that break down collagen. Cichoric Acid also normalizes the skin pigmentation process to promote a more evenly toned complexion. Farmer cultivated and scientist activated, the distilled essence of the plant is the foundation of all Farmacy products.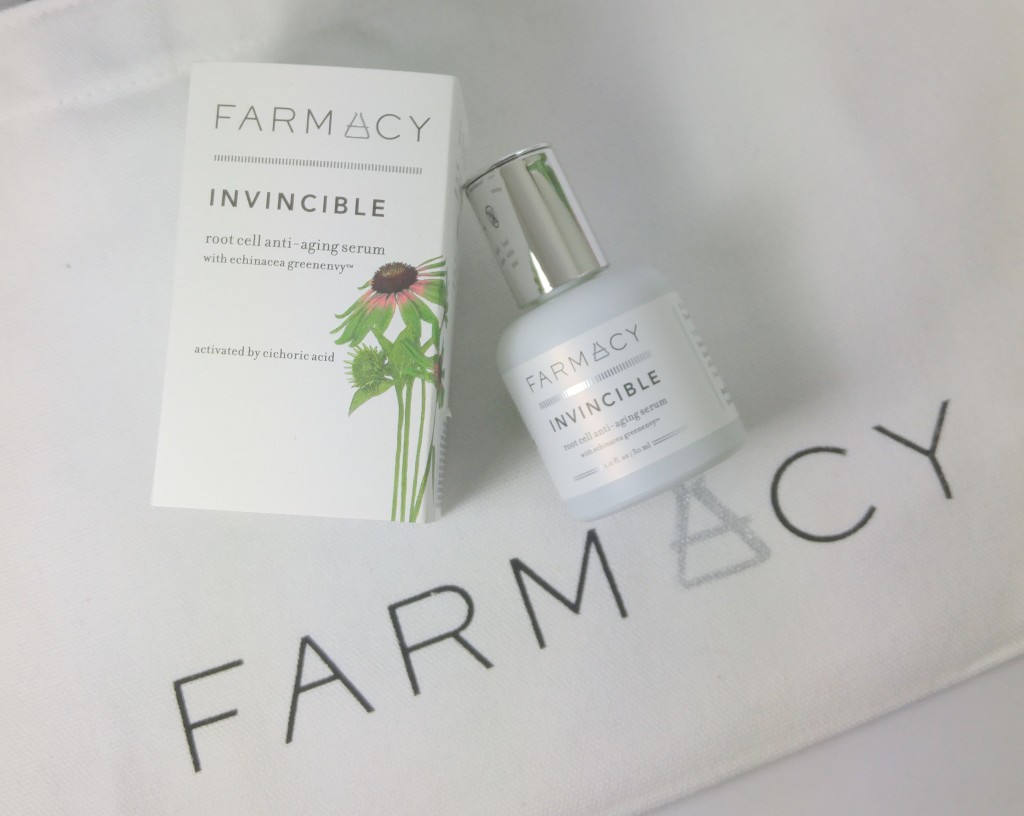 Farmacy sent over the Invincible Root Cell Anti-Aging Serum for me to try.  The serum sets out to improve skin's natural hydration and reduce the appearance of surface lines and wrinkles.  It also aims to firm, smooth, and restore the skin's overall radiance, promote even skin tone and healthy glow.  Wow, that's a tall order!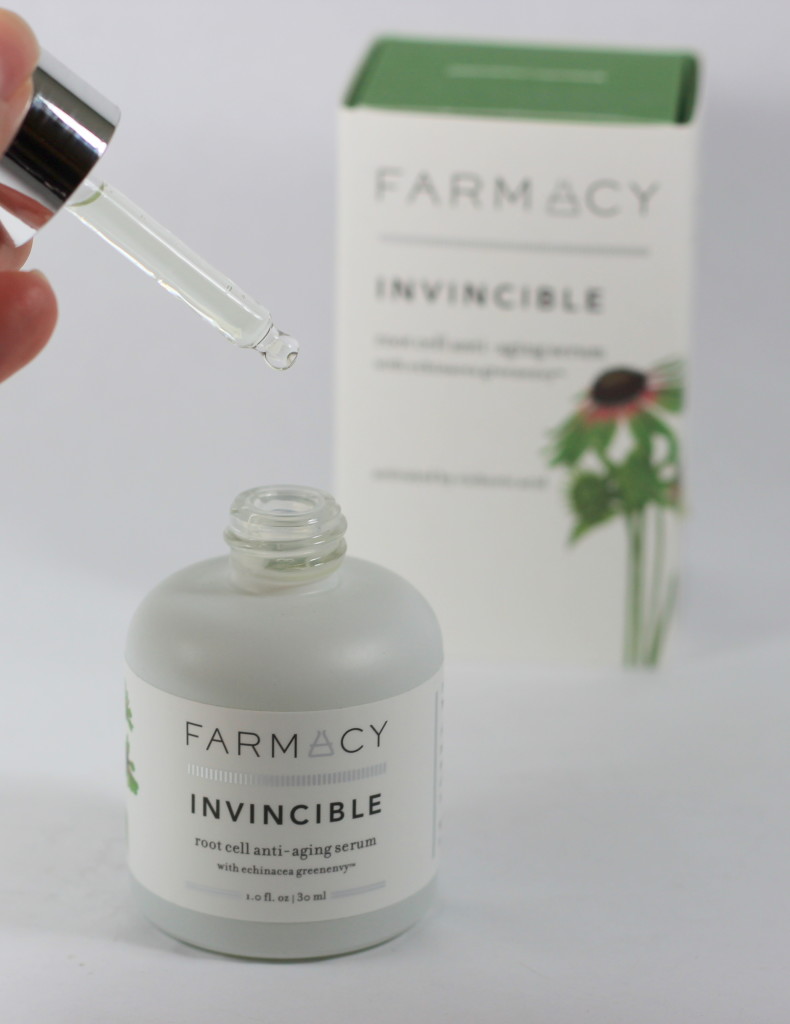 You can use Farmacy's Invincible Root Cell Anti-Aging Serum day or night.  The dropper automatically dispenses the perfect amount of serum, you warm it on fingertips and apply to clean skin with outward pressing motion.  I have only been using the serum for a few days, but I can tell that it is doing something new to my skin.  I definitely see a new radiance and a firmer appearance!  The ingredients combo of Echinacea GreenEnvy™, Triple Hyaluronic Acid Technology, ProForm Vitamin C, as well as flower and fruit extracts all work together to do something kind of powerful, in my preliminary opinion.  I can't wait to see the results are a few weeks of use.  Check out a few before and after photos from users after 4 weeks.
As I mentioned before, I am so excited about the whole concept of Farmacy beauty and I look forward to sharing more on their products with you soon.  I just added the New Day Gentle Exfoliating Grains to my routine, so look for that review soon!  I look forward to continued use of Farmacy's Invincible Root Cell Anti-Aging Serum.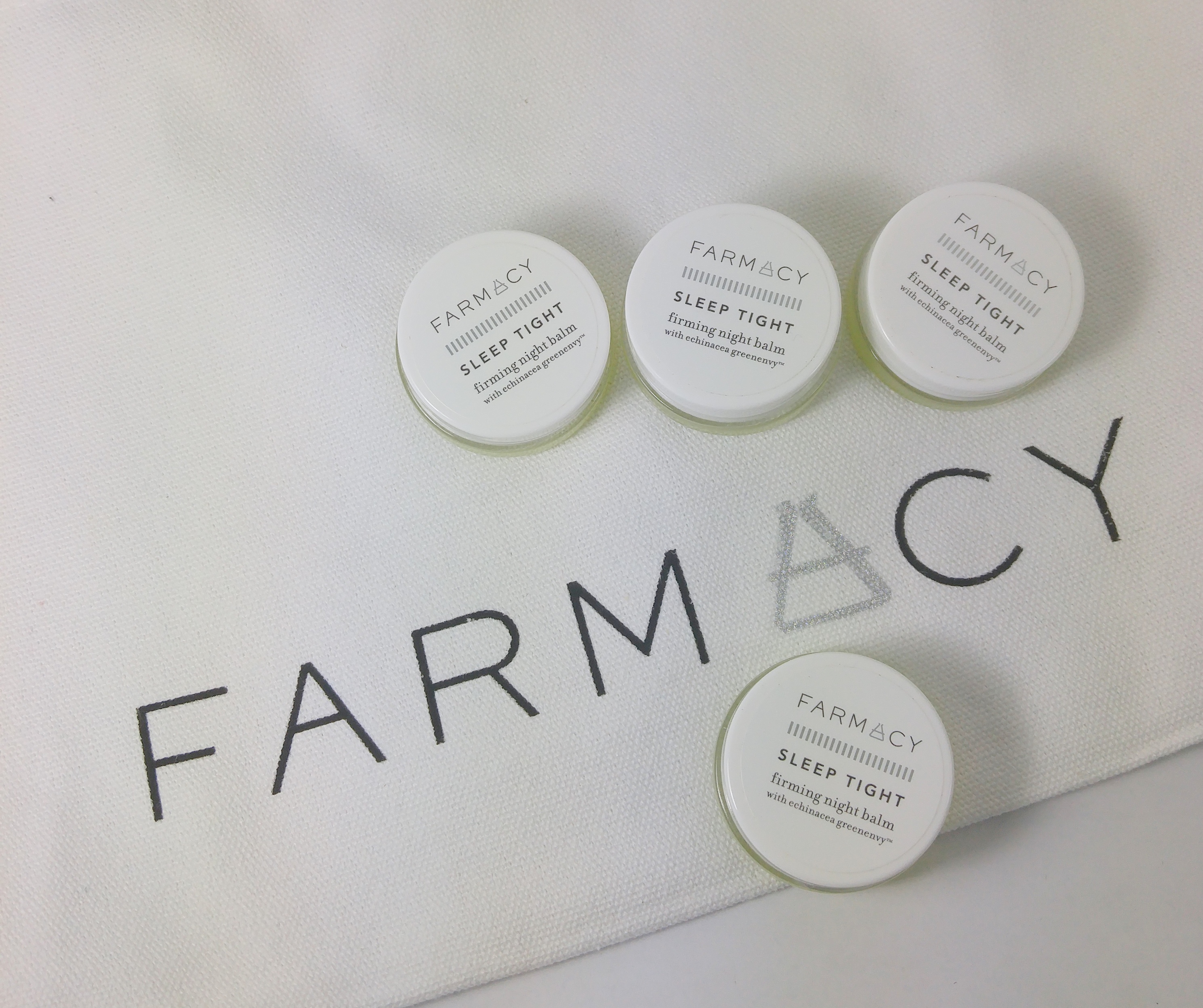 BONUS: Farmacy sent over samples of the Sleep Tight Firming Night Balm for a reader giveaway!  Leave a comment below to enter to win.  There will be 4 winners. Ends November 6, 2015 midnight. Official rules.
UPDATE: Congrats to winners Laura R. , Gabrielle L., Julie L., Leah M.
Farmacy Invincible Root Cell Anti-Aging Serum is available exclusively through QVC.
Product received from PR for editorial consideration, all opinions expressed are my own.
What do you think of this new serum, are you ready to try it?