It's no secret that I have found a ton of ways to incorporate essential oils in my daily life.  If you haven't heard, essential oils have been known to help with everything from headaches, muscle aches, skincare issues, and so much more.  I started out using the oils in a diffuser, and I love finding new combinations to put together.  Most recently I have come to love Tea Tree Oil.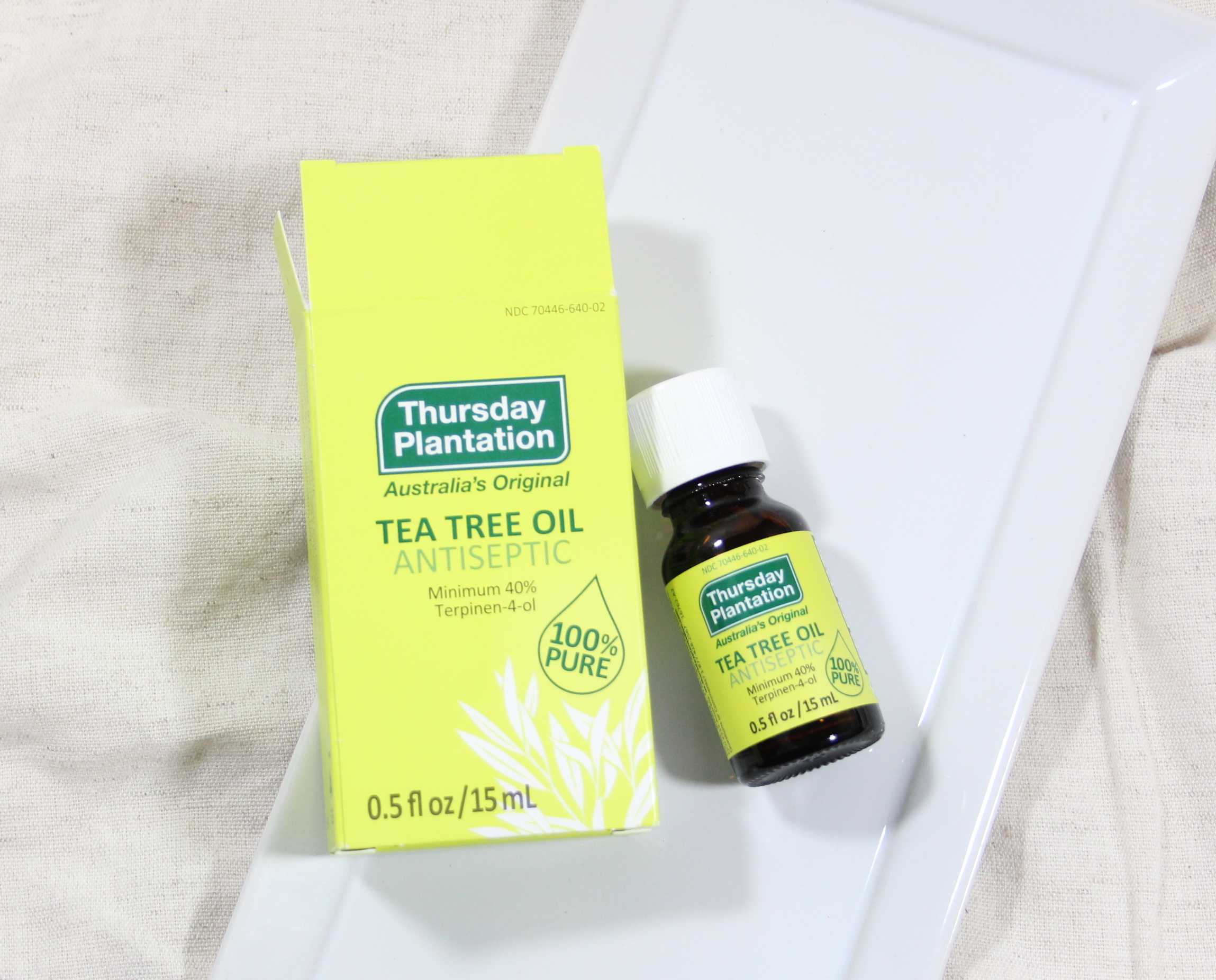 Thursday Plantation 100% Pure Tea Tree Oil has become a staple in my home and I wanted to share a few of my favorite uses for this hard-working essential oil.  Did you know that Tea Tree Oil is know for its powerful, purifying properties when used topically?  While you should never ingest Tea Tree Oil, it can be used topically to treat skin issues like pimples and insect bites.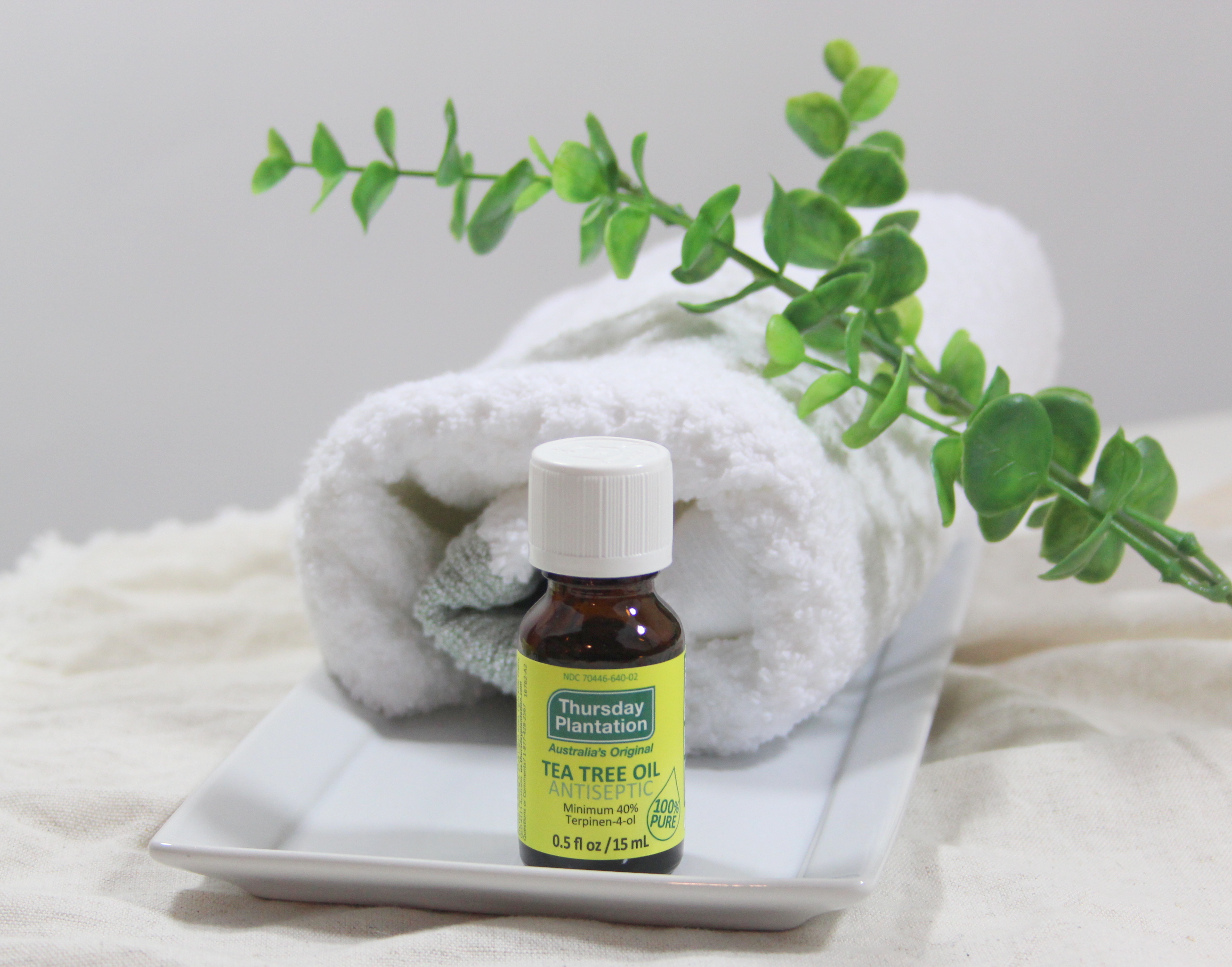 One of my most beloved uses for Tea Tree Oil is in my diffuser.  One of the most effective diffuser blends I have tried for relieving sinus issues is 3 drops of Tea Tree Oil, 3 drops of Eucalyptus, and 2 drops of Peppermint.  I typically feel relief from a sinus headache after just 15 minutes of diffusing this blend!  Since each person is different (what works for me may not work for you) I would suggest trying 1 drop of each oil in your diffuser and decide if you should add more as you go.  I think you may be pleasantly surprised by the results!  
In the winter, I get dry, cracked hands and then my nail beds and cuticles just start looking awful.  If your nails are in need of some help, the remedy I love is adding a drop of Tea Tree Oil to my favorite hand cream.  This mixture was recommended by a nail tech and it really helps you get the healthiest nails and cuticles.  If you get your nails done at a salon regularly, using this treatments a few times a week may prevent (or treat) any nail infections that may arise.  I have also added two drops of Tea Tree Oil to my hand soap for an antiseptic hand wash.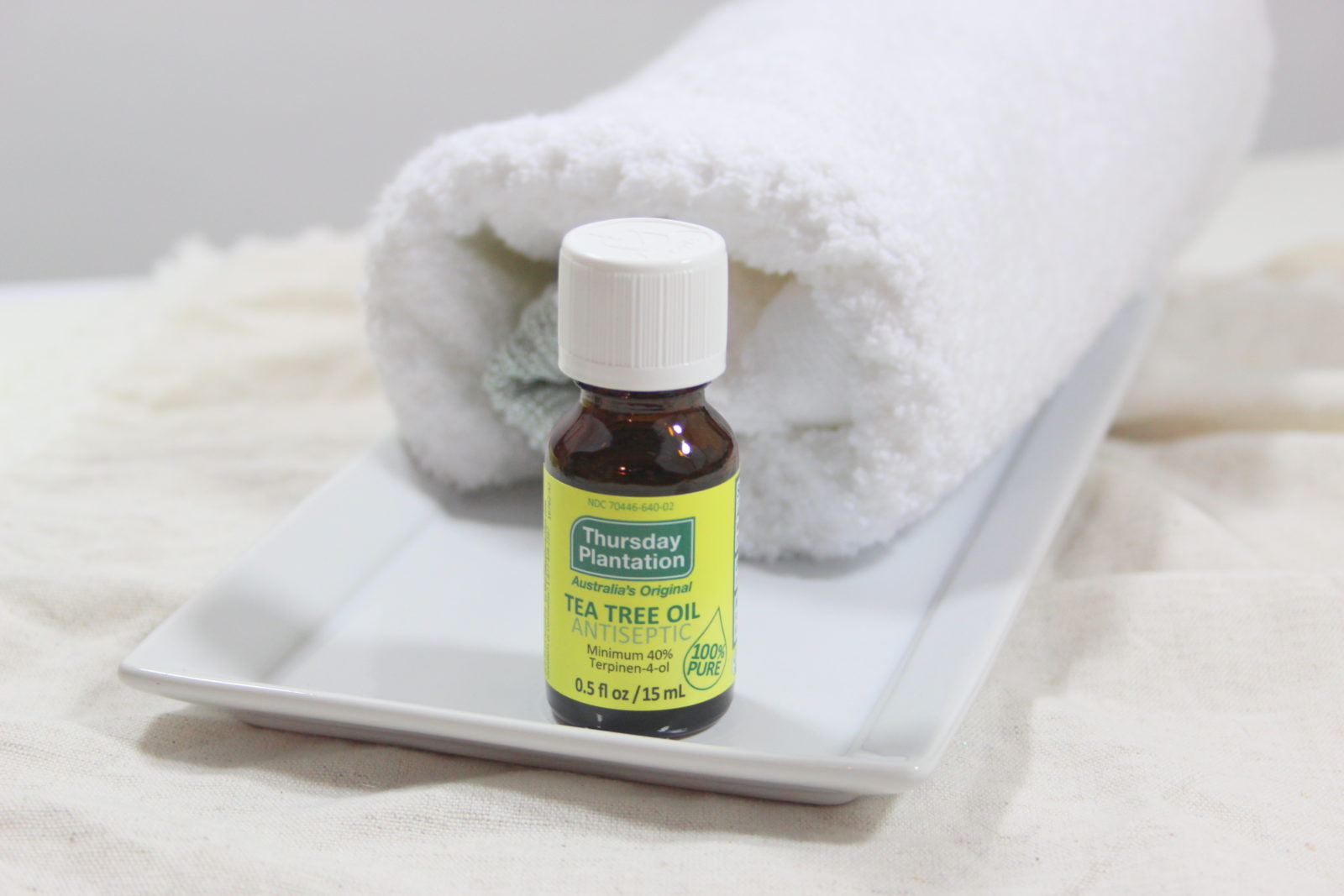 My number one, top choice for using Tea Tree Oil is in a foot soak.  The antibacterial qualities of this oil, as well as the amazing cooling sensation make this essential oil just perfection for the feet.  I will usually add 3 drops of Tea Tree Oil to 2 gallons of very warm water and some epsom salts, mix it thoroughly, then soak my feet in it for at least 15 minutes.  This foot soak is just heavenly!
I partnered with Thursday Plantation to bring you today's article.  All opinions are my own.
This article is based on my personal use. These statements have not been evaluated by the Food and Drug Administration. This product is not intended to diagnose, treat, cure, or prevent disease.  Contact your health care provider immediately if you suspect that you have a medical problem.
SHOP:  Thursday Plantation – be sure to sign up for the newsletter to get 15% off your order!
Will you be trying any of my favorite uses for Tea Tree Oil?  Do you have any tips to share on how you use it?  Be sure to let me know in a comment below!