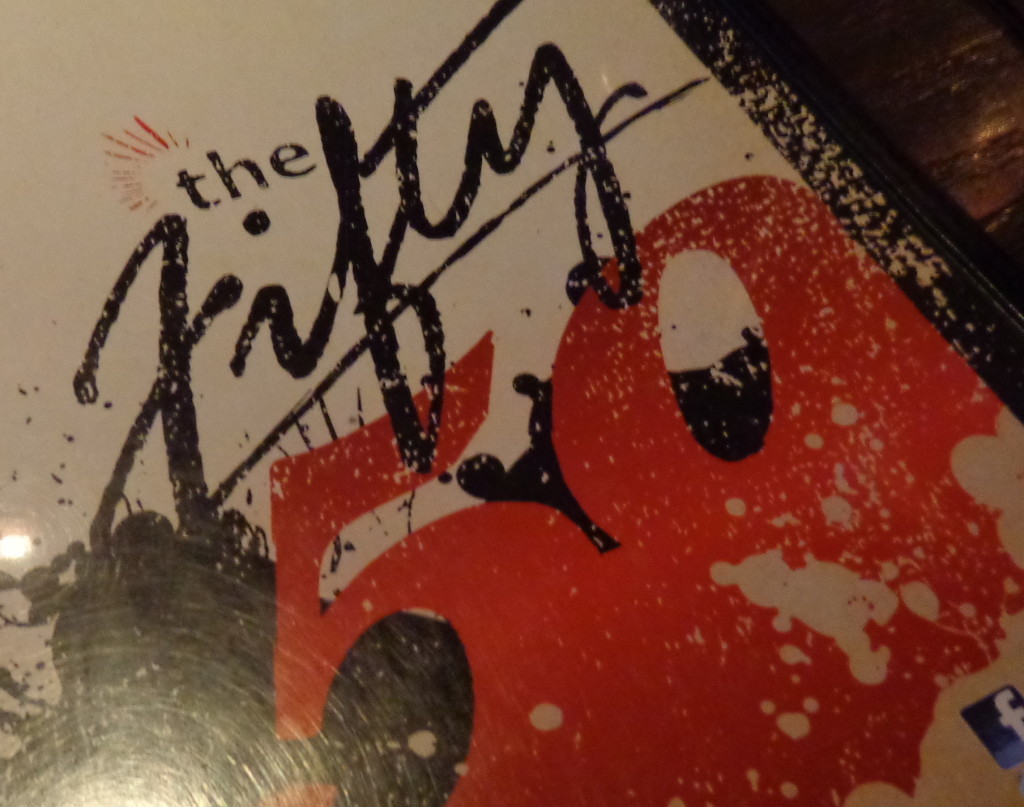 A while back Cindy and I had the chance to visit Fifty/50 in Chicago, where you can find great quality bar food.  Fifty/50 is actually on the Zagat's  list of  Best Sports Bars in Chicago, Best Sports Bar in the Country (Maxim) and was featured on Adam Richman's Best Sandwich in America.  Those are just a few of the accolades they have received!  Neither of us are into sports but we ARE into great food.
The restaurant/bar actually seems small until you realize there is an upstairs too.  I ordered the Turkey Burger Slider and Cheese Fries: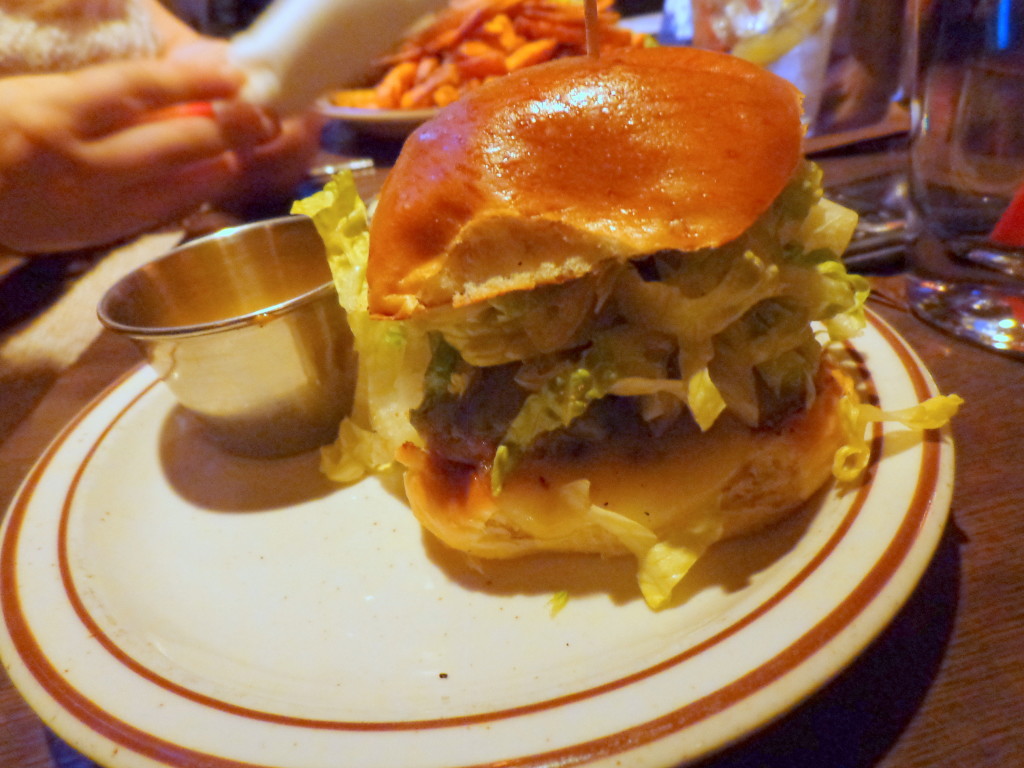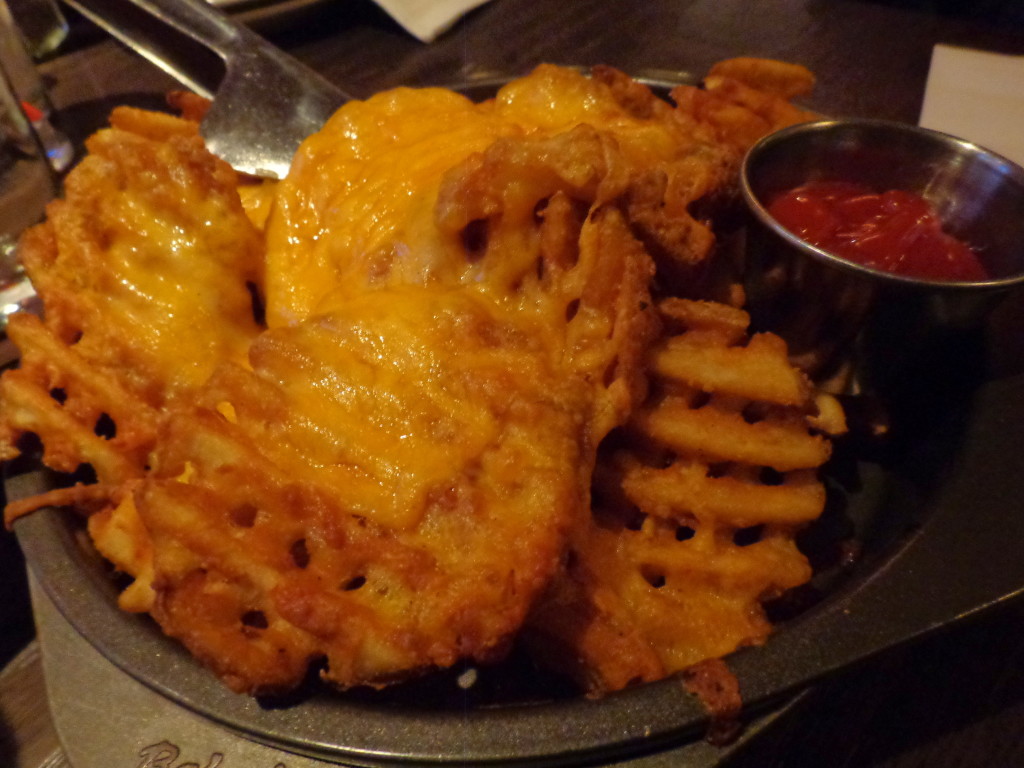 I thought the Turkey Burger Slider and Cheese Fries were delicious!   I love fries and these were pretty awesome.  The little mini burger was so cute.
Cindy ordered a Build Your Own Triple Secret Burger…honestly I can't recall what all she added on to it but I know that's an egg on top!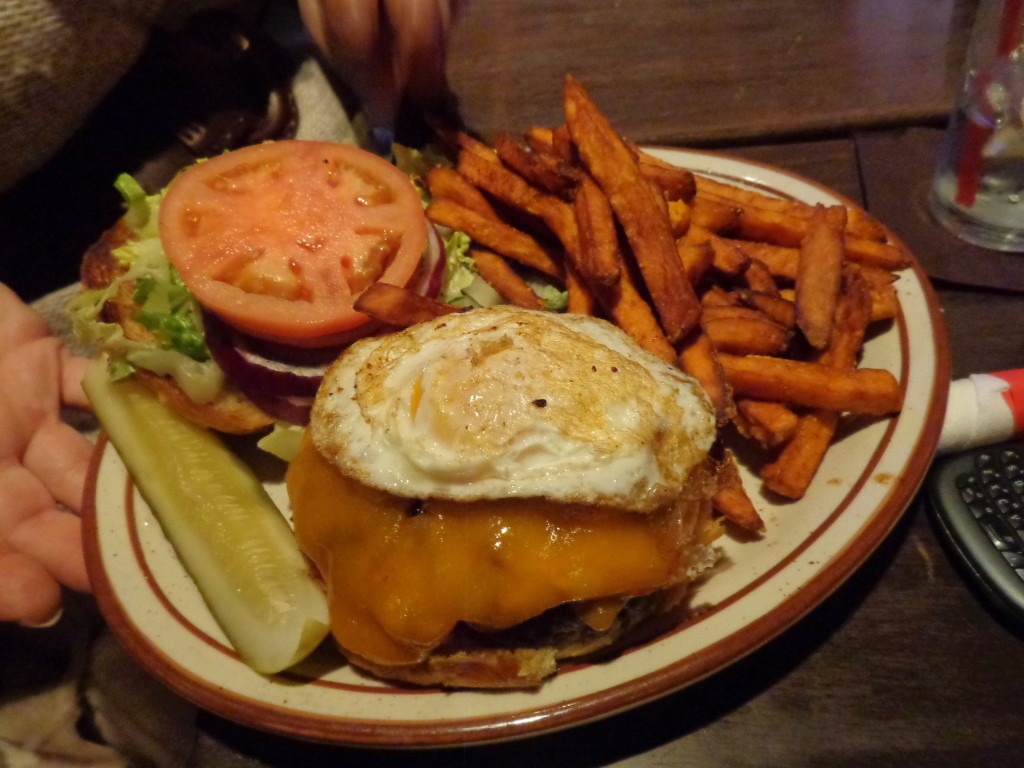 I know she really enjoyed the burger, it's always great to have your food made just the way you like it.  The only downside to visiting Fifty/50 that night was an insanely annoying guy at the next table who was extremely drunk, loud and ignorant.  I was so thankful when he finally left.  It is a bar, so that's something you may run into.  If that happened again I would probably just move to another table.  The food is certainly worth another visit.  Next I would like to try the Chesapeake with Jumbo Lump Blue Crab Cake Patty, Swiss, Creole Mustard, Louis Dressing on a Ciabatta Bun!
Besides the crazy selection of burgers, there is a nice drink menu featuring craft beers, wines, traditional coctails, even champagne!
If you live in Chicago or are planning a visit soon, hit Fifty/50 for awesome food!