When I read that Drew Barrymore was introducing her own line of cosmetics, Flower Beauty, at WalMart I could not wait to try it.  I have been a fan of Drew Barrymore for as long as I can remember.  She is the same age, a fellow Pisces (our birthdays are just 7 days apart) and I have always felt a certain connection to her.  Is that weird?  As soon as I heard the collection was available on Walmart.com I purchased a few items.  I knew that I did not want to wait until my local store decided to stock Flower Beauty.  Let's take a look at the Flower Beauty Lip Service Lip Butters.  I chose Wispy  Wisteria and Rose-y Future because I always go for the fuchsia and a rose shade sounded interesting.
The packaging is quite unique, larger and a bit fancier than most drugstore lipsticks.  I know some won't like these because they have such an odd shape but I like the packaging a lot.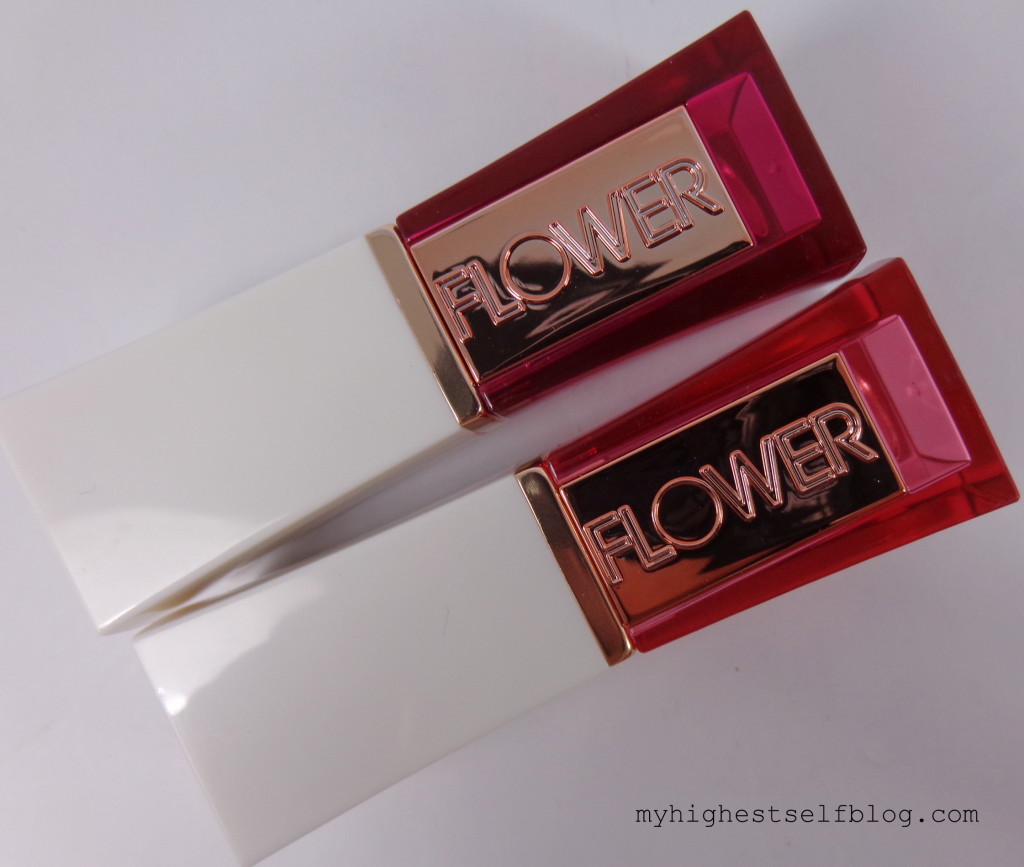 Wispy Wisteria: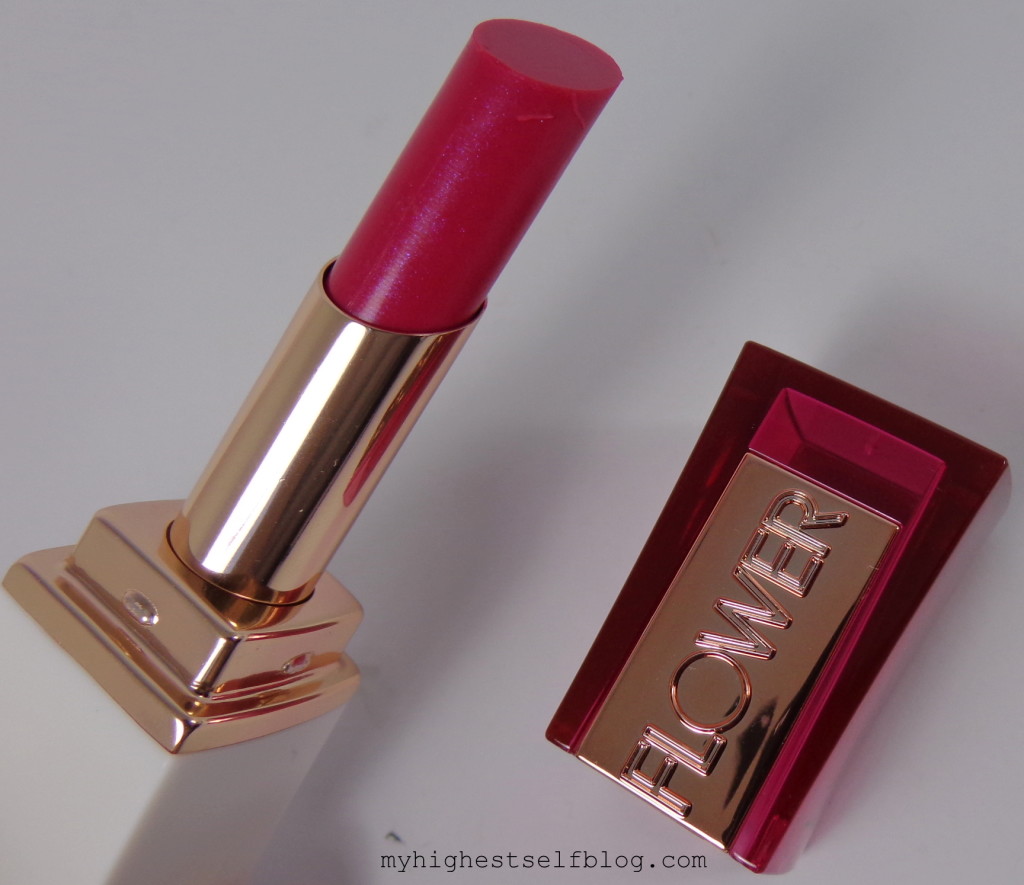 Rose-y Future: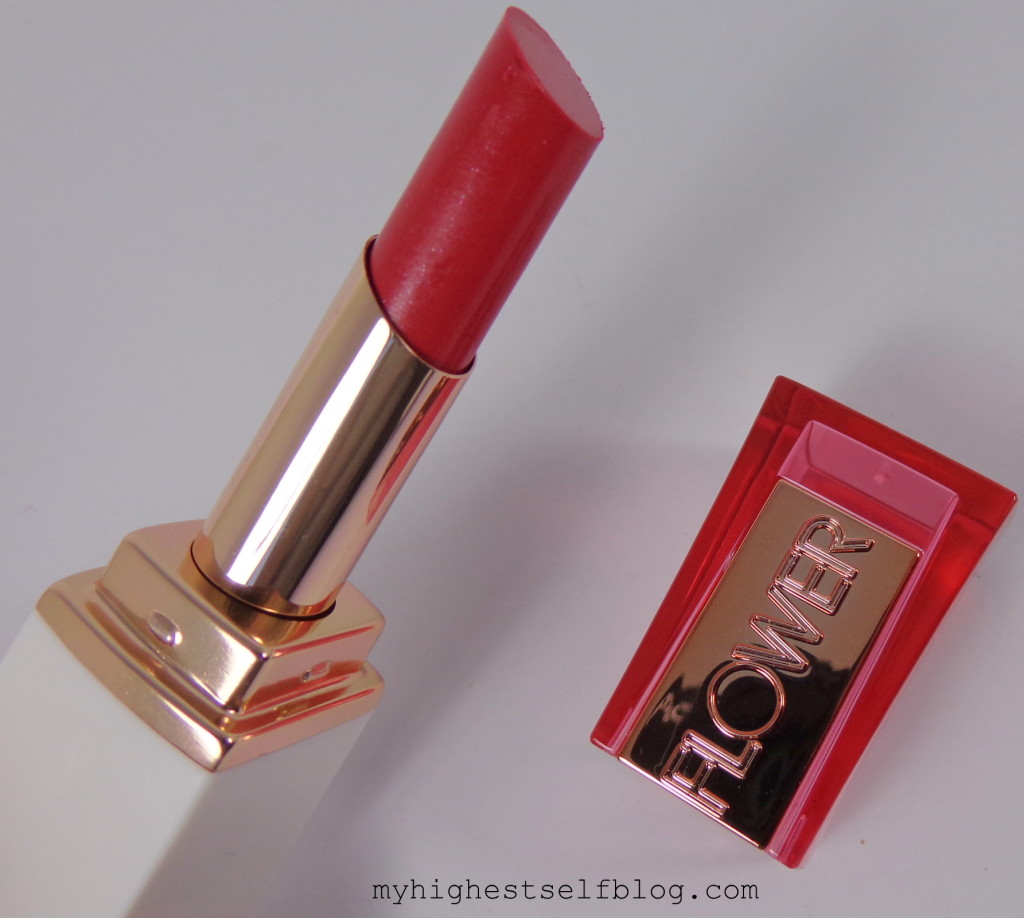 I swatched first with just one swipe and then several swipes.  You can see that the Lip Service Lip Butters can be built up from a light wash of color to nicely pigmented.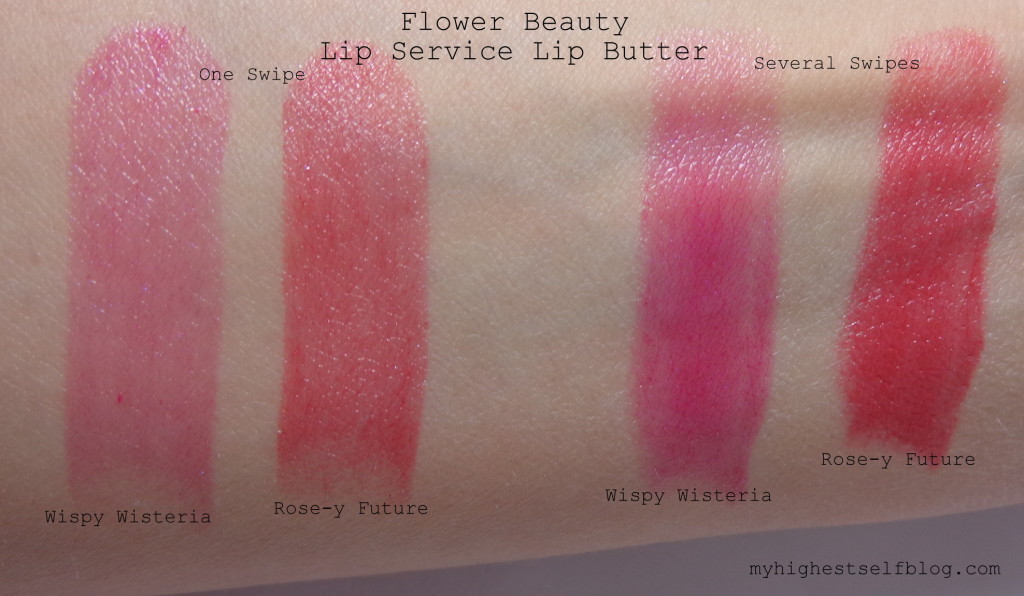 The Flower Beauty Lip Service Lip Butters are shiny and slippery.  They do glide on easily and feel very nice on the lips.  If you do not like to reapply frequently I would recommend wearing a base layer of your favorite lip liner under these.  That way as these start to wear off, you still have some color underneath.  I did not detect any taste or scent to these which was just fine by me.
Overall, I do like the Lip Service Lip Butters but don't love them enough to buy more.  I am becoming more and more partial to comfortable lip color that does not budge!  I don't want to do a whole lot of fussing with my lipstick these days.  I would like to try the other lip products like the Kiss Stick Velvet Lip Color.
I purchased these at Walmart.com for $6.98 each.  Find Flower Beauty only at Walmart and Walmart.com.
Products purchased by me.
Have you tried Flower Beauty yet?