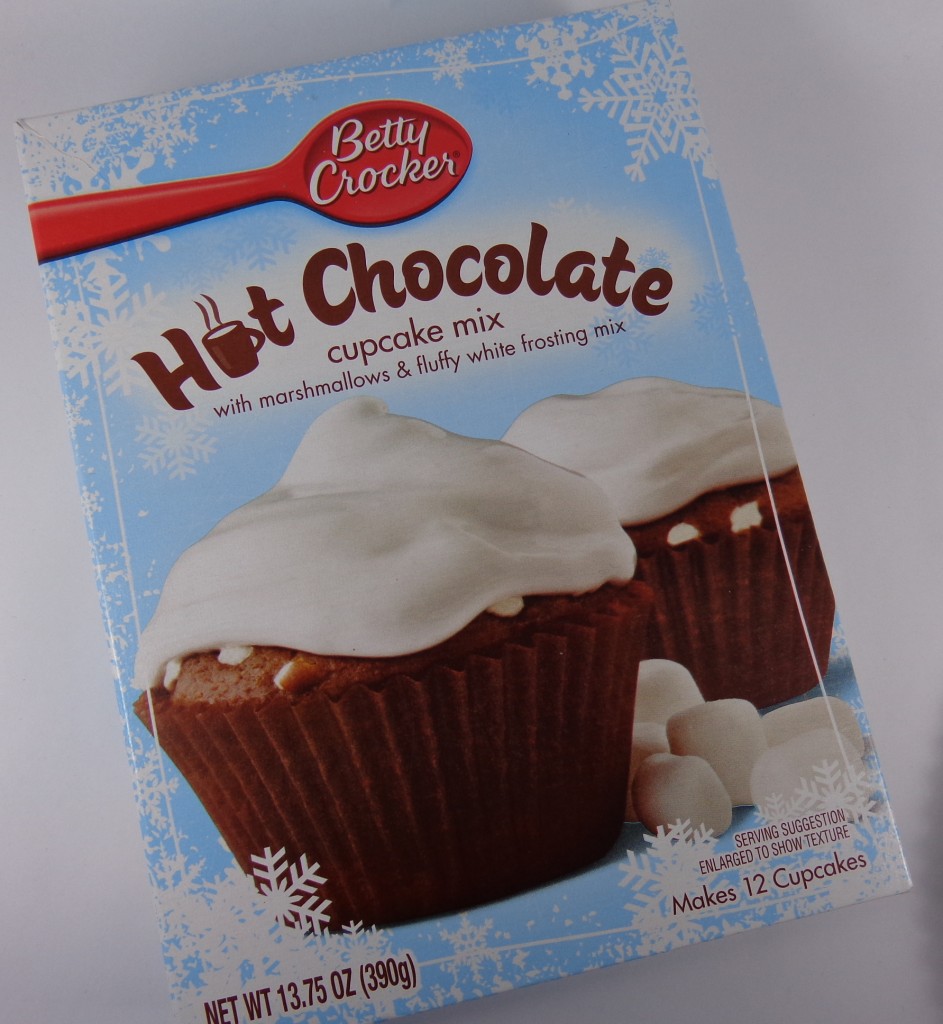 My latest adventure in "from the box" baking?  Betty Crocker Hot Chocolate Cupcakes!  I saw these at Jewel and could not resist buying these AND the Hot Chocolate Brownie Mix.  I LOVE hot chocolate and my kids love cupcakes.  I am no baker so buying mixes is essential, I love that Betty Crocker always comes out with fun mixes, especially for all the holidays.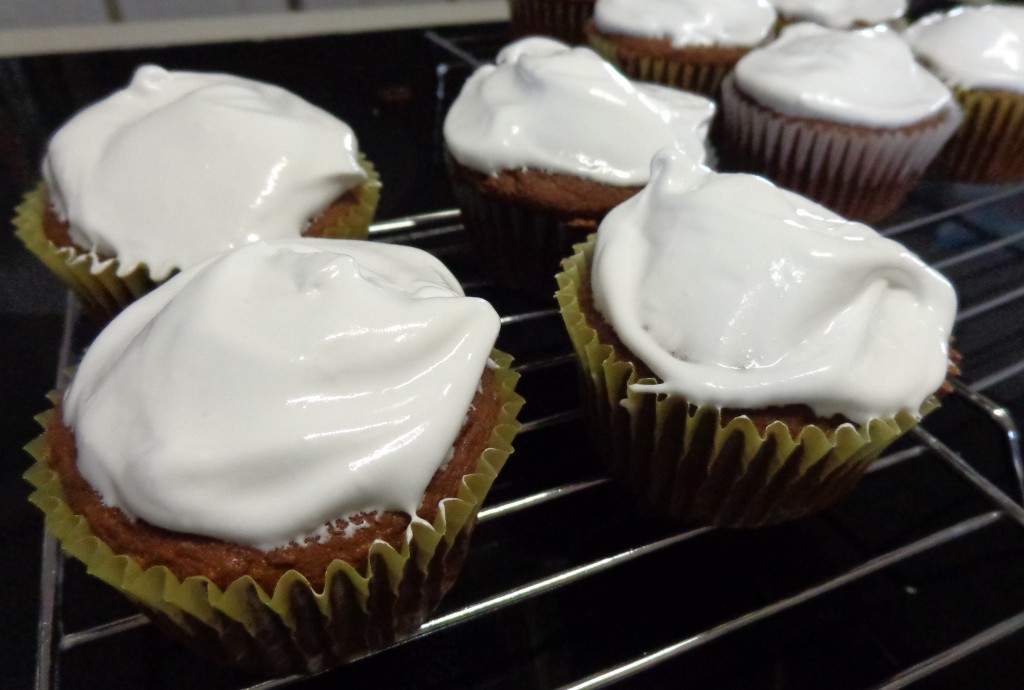 Yes, these are delicious and were totally devoured by the whole family within 24 hours!  The frosting is whipped up and tastes like marshmallow fluff, double YUM!
Have you tried Betty Crocker Hot Chocolate Cupcakes yet?