Get 3 Zoya nail polish for FREE with this amazing special offer from Zoya.com, starting January 7, 2013, 9 am Central Time through January 13, 2013.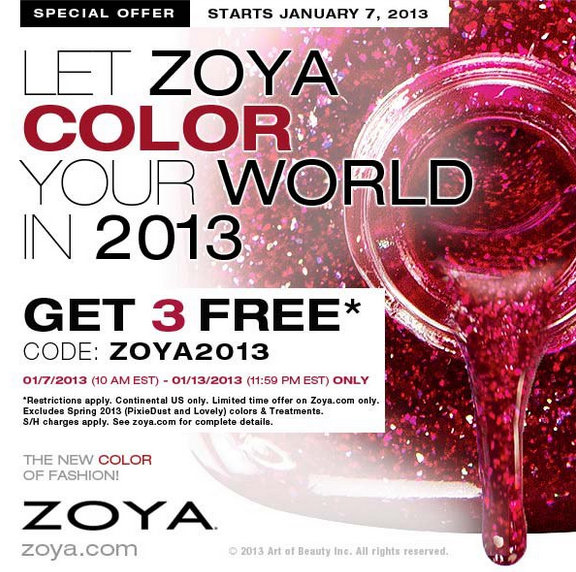 I already have my picks ready in my cart to checkout on Monday!  I chose three older colors that will be FREE and I am pre-ordering one of the PixieDust Special Textures.  I could not resist!
AND
Enter to win Orly's Spring 2013 Hope and Freedom Fest Collection.  10 lucky winners will be selected on January 7, 2013 so enter NOW, great odds!  This is a Facebook promotion and may not work on some mobile devices.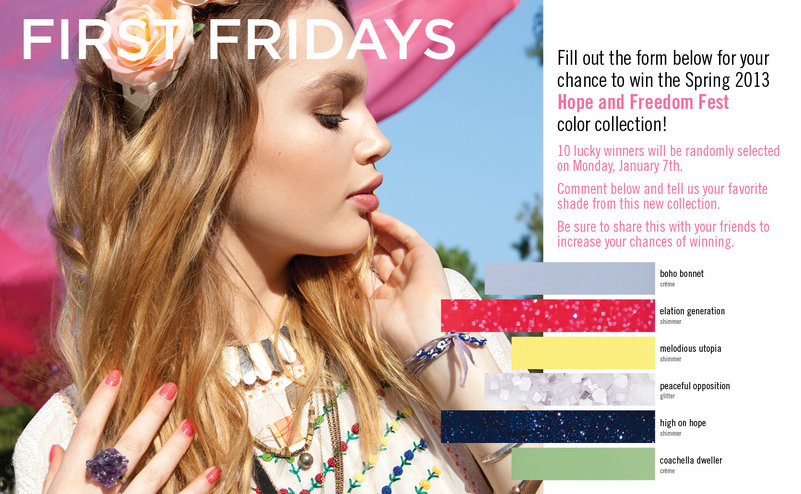 Good luck to you all!