Recently I had the chance to review a few of the new Hard Candy Nail Color shades for Spring and would love to show you swatches!  The five shades that I have were very fast to dry which I absolutely LOVE.  There is nothing worse than I lazy nail polish, ha!
First up is Pinch of Spice, a shimmery orange.  I used 3 coats for the coverage you see here: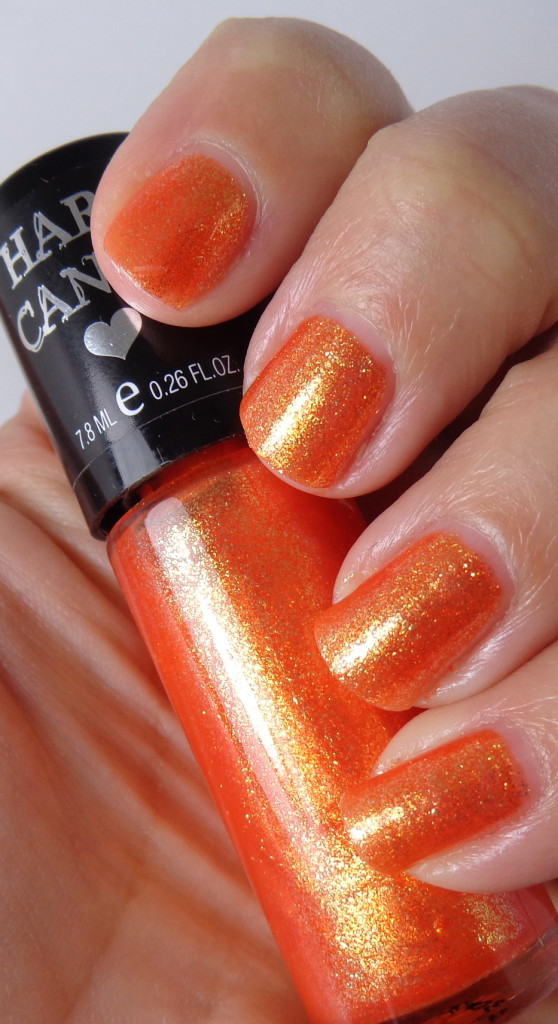 Pinch of Spice is a great shade, no?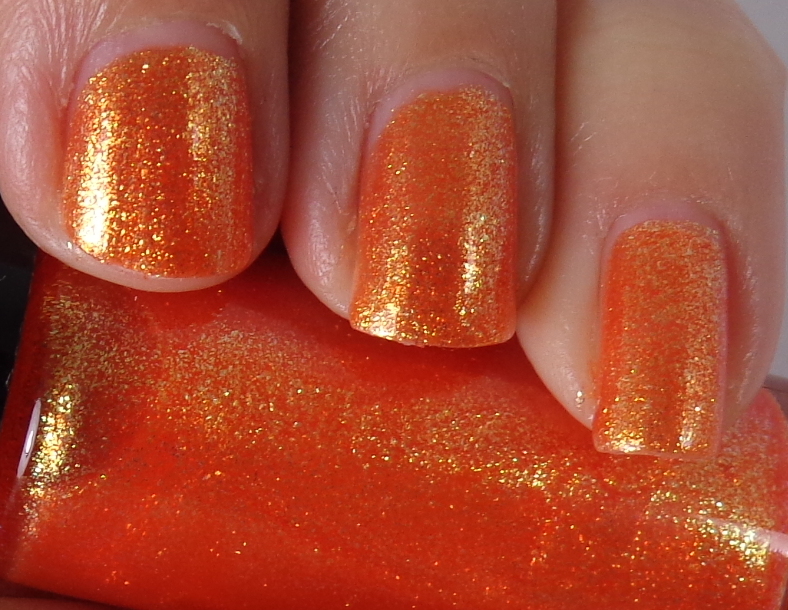 Next is Crush on Caribbean, this one is my favorite!  Unfortunately, I could not get my camera to capture the beautiful greens and blues that flash when you wear this!  It is such a mermaid-like shade but my photos all look blue :(.
I only needed 2 coats of Crush on Caribbean for the gorgeousness that you see below: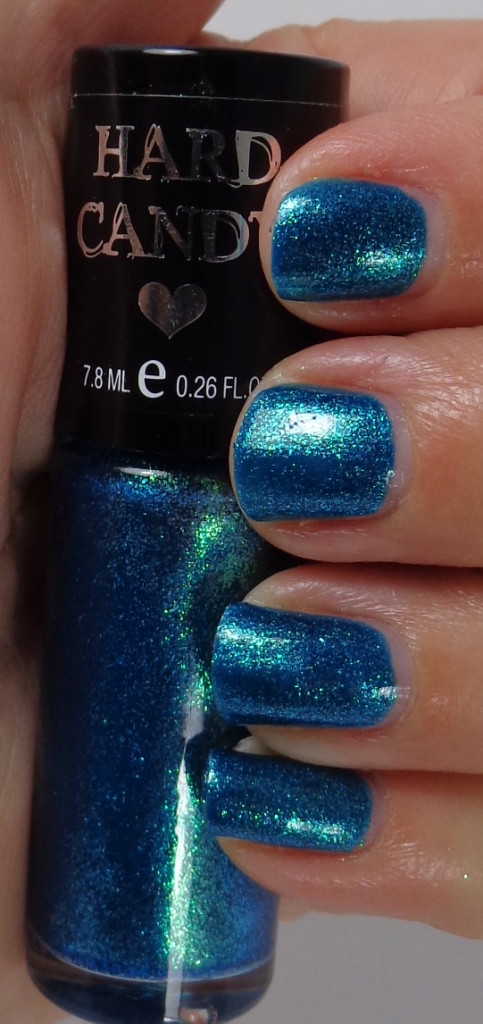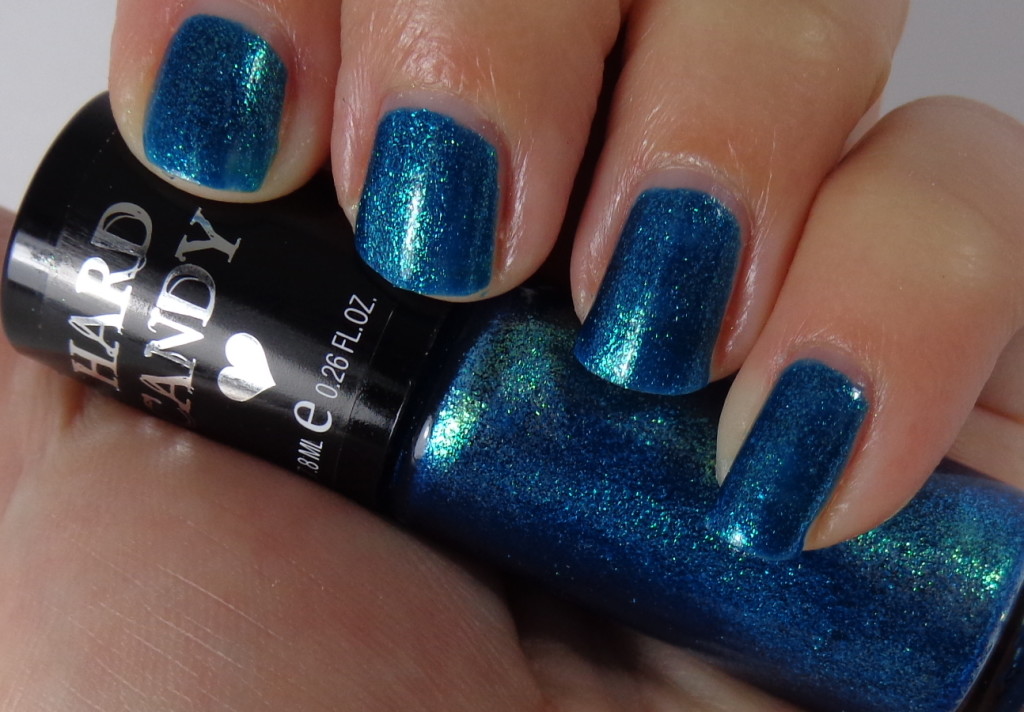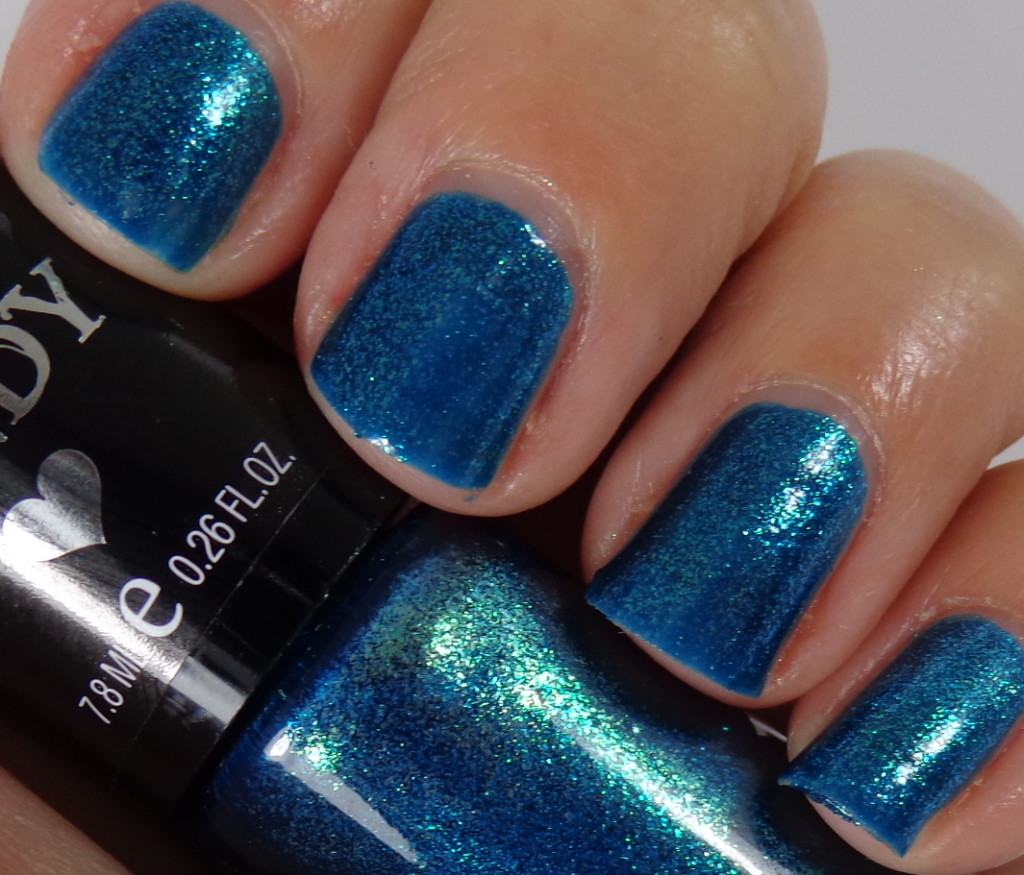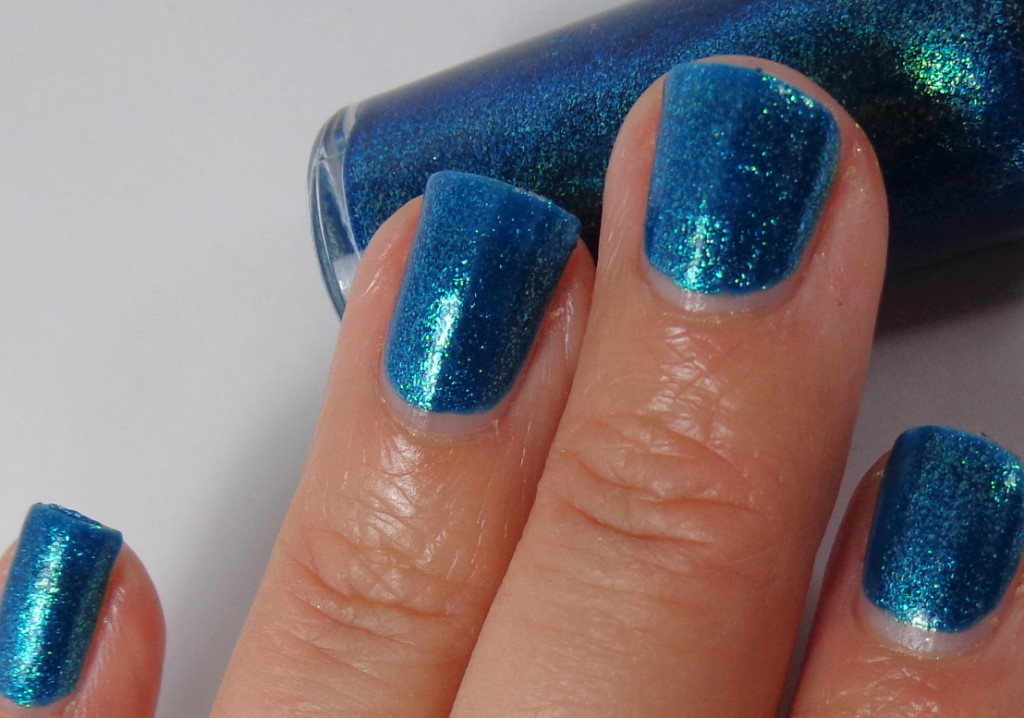 Next is Pink Taffy, which I think is very fun and definitely unique to my own collection.  This pink shade has lots of small round glitter.  I used just 2 coats for the coverage you see below:
For me, thin coats worked best so it would not start to look "clunky" with glitter piling on.  I did not have issues with glitter placement though, there was plenty of glitter and it landed all over the nail just like I wanted.
Next is So So Sequin, this one is a very close second in my favorites!  This shade is packed with loads of fine holographic glitter and mixed with some blue medium sized hex glitter.  What a party!!  I used just 2 coats for these photos: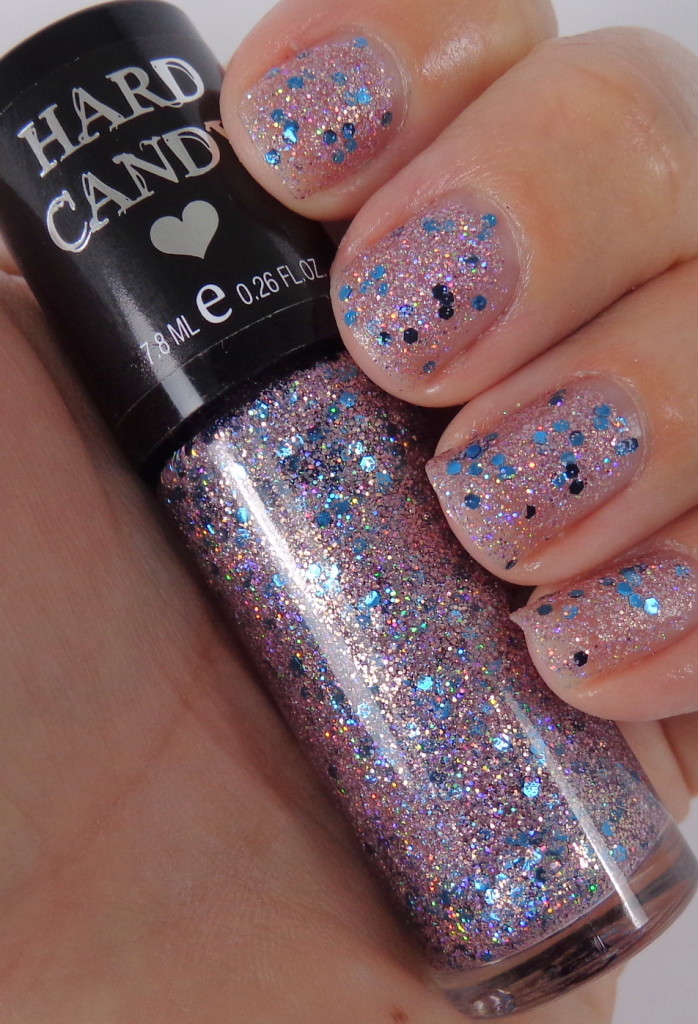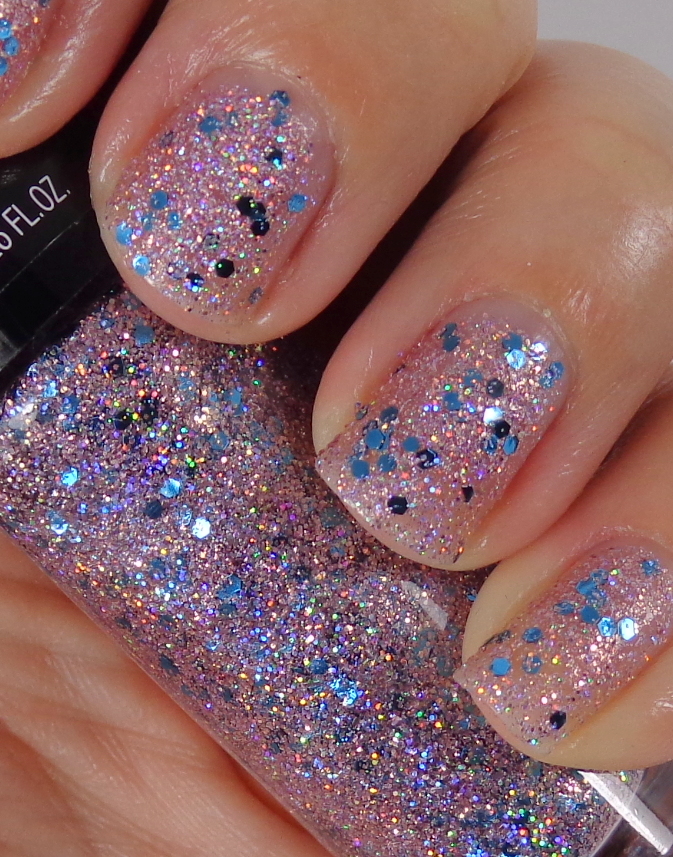 Last up is Jubilee, a sheer green with all kinds of craziness!  There is fine black glitter, larger light green hex glitter, larger black hex glitter, and orange bar glitter.  Personally this shade was a little much for me, but I know there are plenty of folks who will love this.  My daughter saw my nails and said "Mama, you have zombie nails!", pretty hilarious :).
Overall, Hard Candy Nail Color has a new fan!  Since all of these shades were great with formula, application, and dry time I would recommend them.  The inexpensive price tag doesn't hurt either!  These five are just a smidge of all the shades available.  Find Hard Candy only at Walmart, Walmart.com, just $3.97 each.  Looks like the nail polish is not on Walmart.com yet but I'm sure it will be soon!
Products provided for editorial consideration, all opinions are my own.
What do you think of these new shades?