Since I'm in the Chicago area, I am always thrilled to partner with businesses in the Chicagoland area.  Home Chef is a weekly meal delivery service bringing fresh ingredients and recipes to create your meals at home.  They offer ten dinner options, new breakfasts, a fruit basket, and a fresh smoothie every week. Options include meat & seafood, as well as gluten-free and low-carb dishes, truly something for everyone.  There are no contracts or obligation to purchase every single week.  You get fresh, perfectly portioned ingredients and your choice of easy-to-follow recipes that best fit your tastes and lifestyle. You can make changes each week if you need to increase or decrease the number of weekly meals or servings you receive, skip a week or even pause your account.  It's a really simple and flexible subscription service.  I have a discount offer for you, so read on for my full review and more!
When I ordered, I set up my Taste Profile to show that I am interested in calorie conscious meals, fish, and vegetarian dishes. For our dinner options, I have really been trying to avoid a lot of red meat.  I feel so much better when I eat lighter foods and I'm quietly trying to get Ray on a healthier bandwagon as well!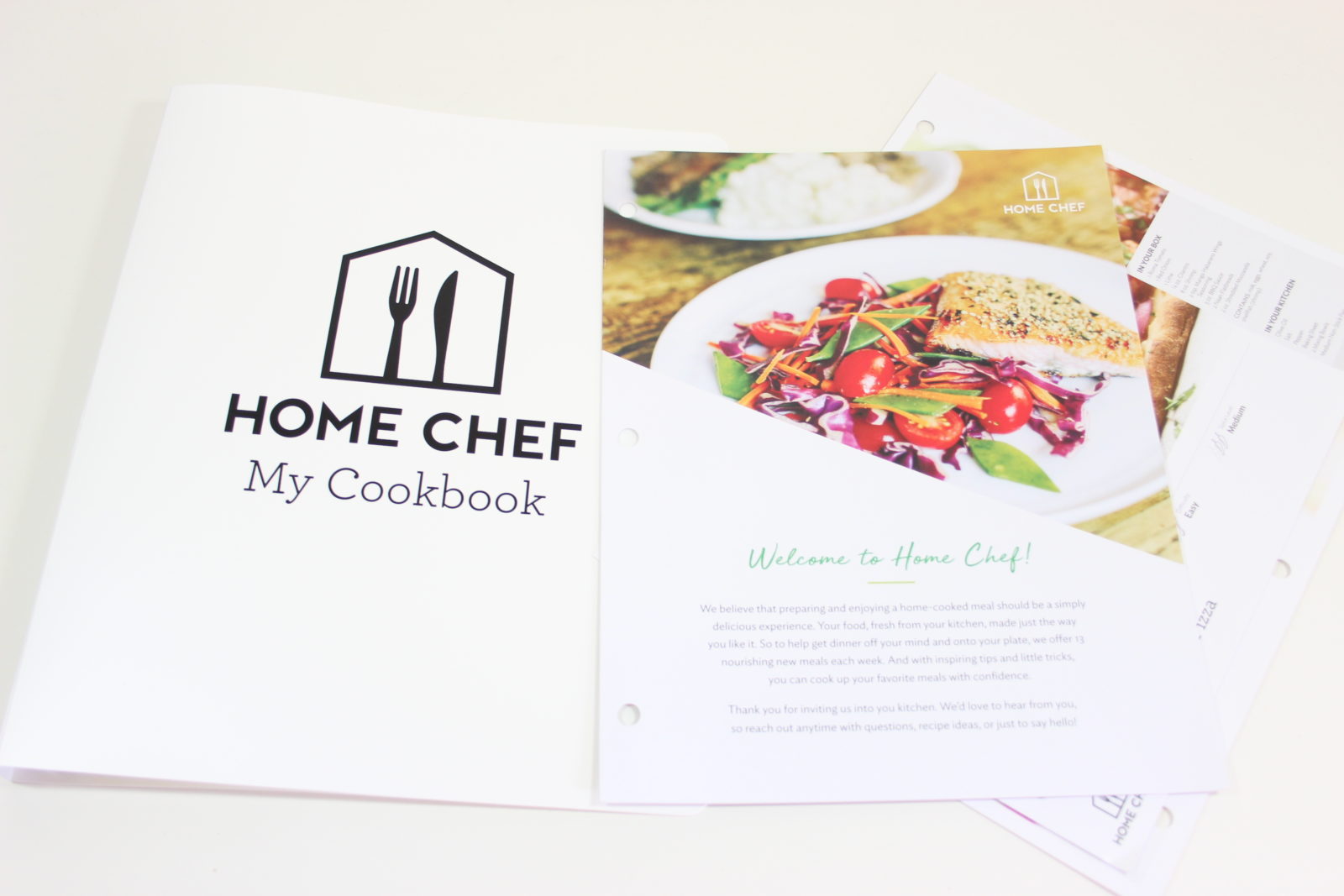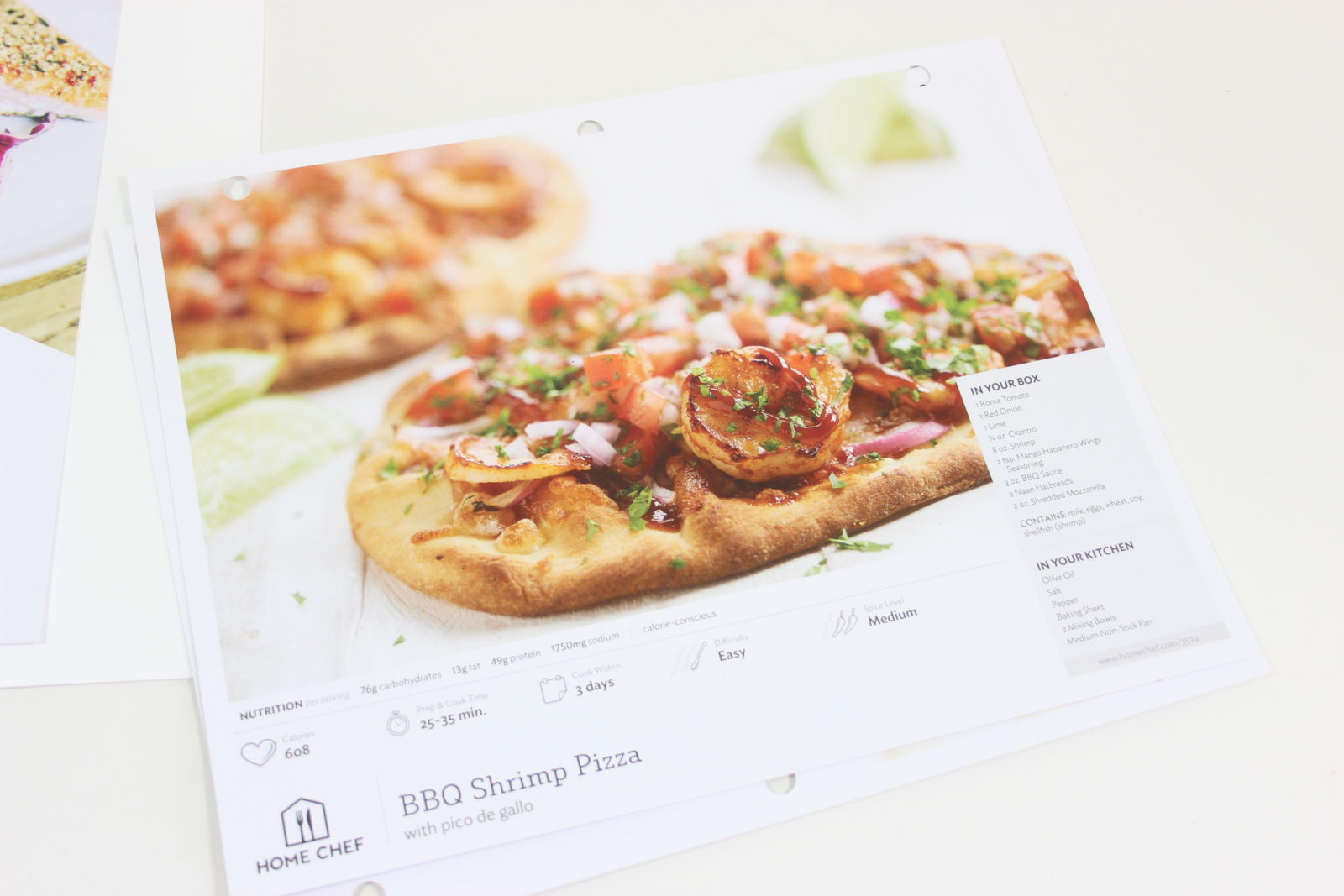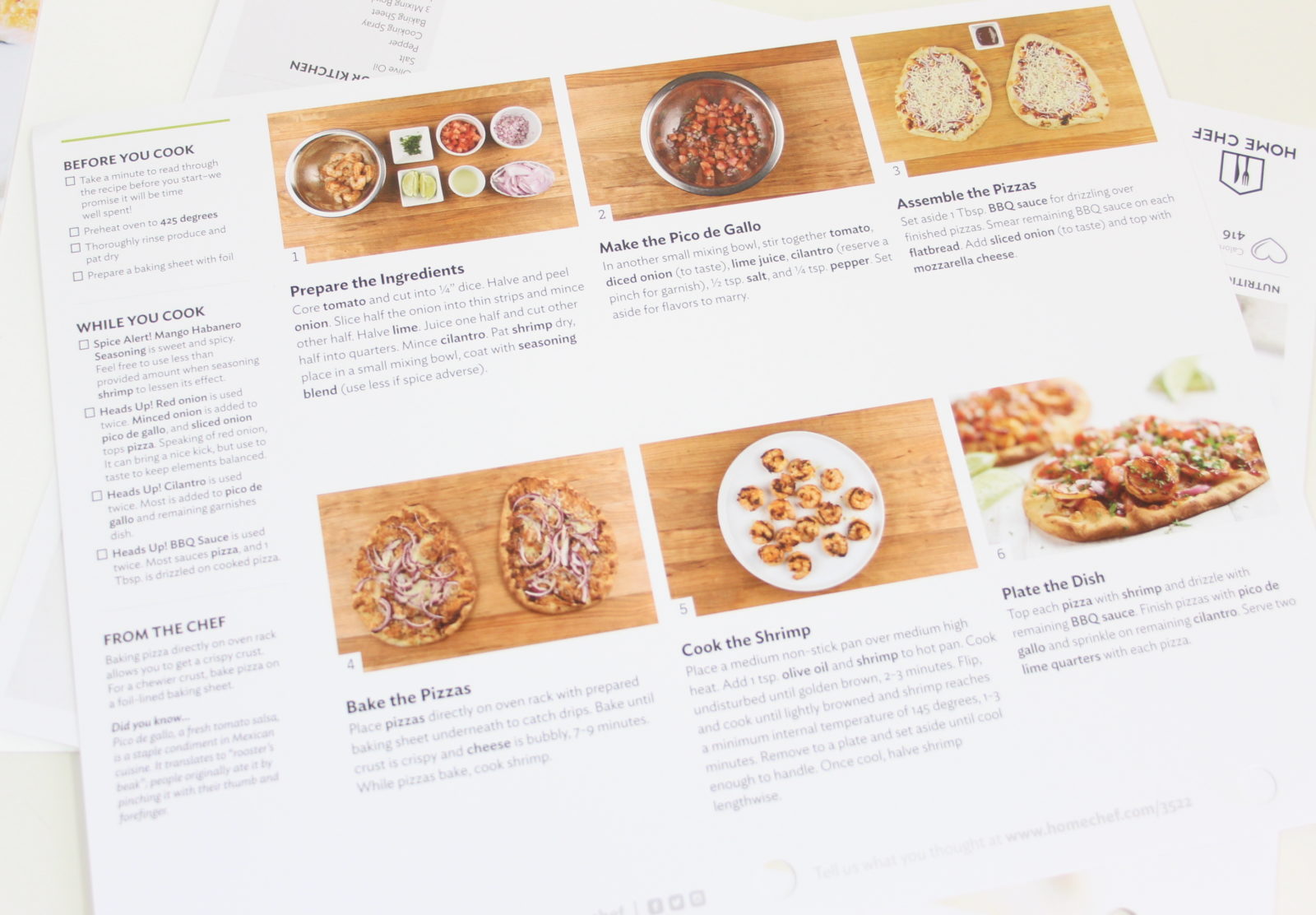 My two meals arrived and were packed well in a big box with lots of ice packs.  Inside I found a binder and two recipe cards, plus a welcome brochure that contains all sorts of helpful tips for storage, prep and cooking.  My two meals:  BBQ Shrimp Pizza and Crispy Honey-Soy Barramundi.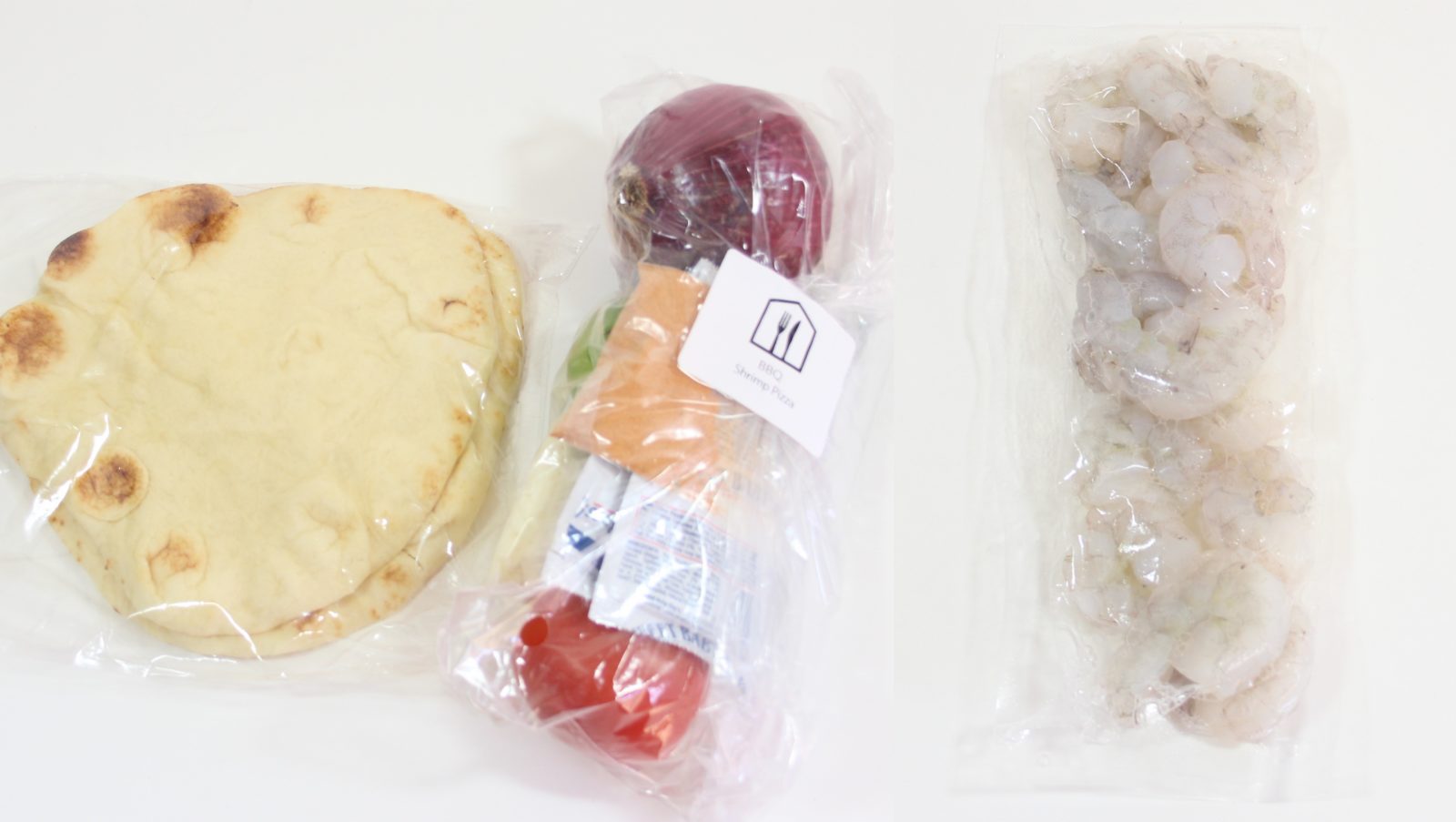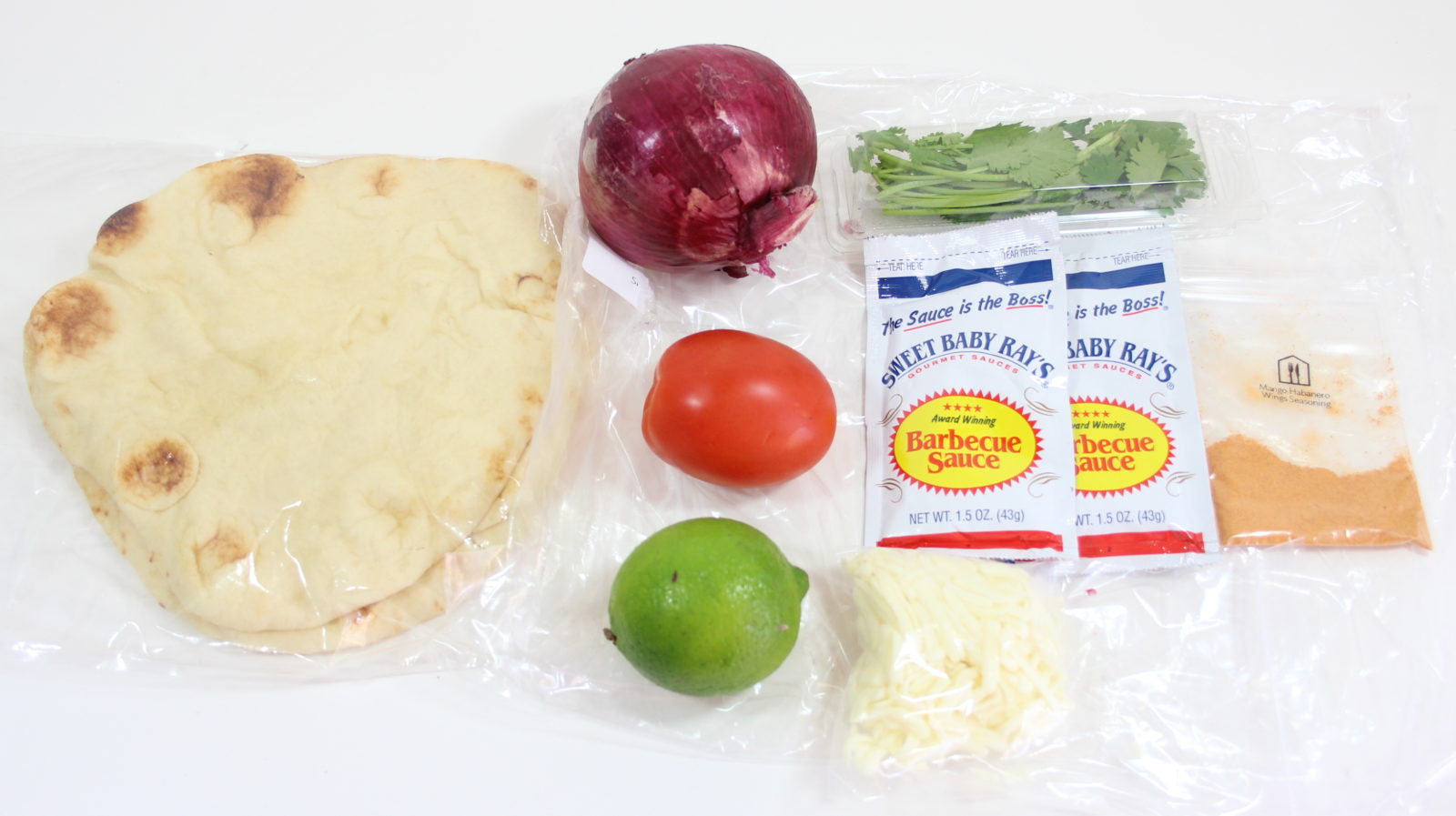 I decided to prepare the BBQ Shrimp Pizza for my first meal, the ingredients combo really intrigued me!  The recipe cards are SO thorough and tell you truly step-by-step what to do from prepping, to cooking, and assembling the meal.  I really like the creativity of the spices and ingredients in the recipes, these are ideas I would never come up with on my own!
Prepping: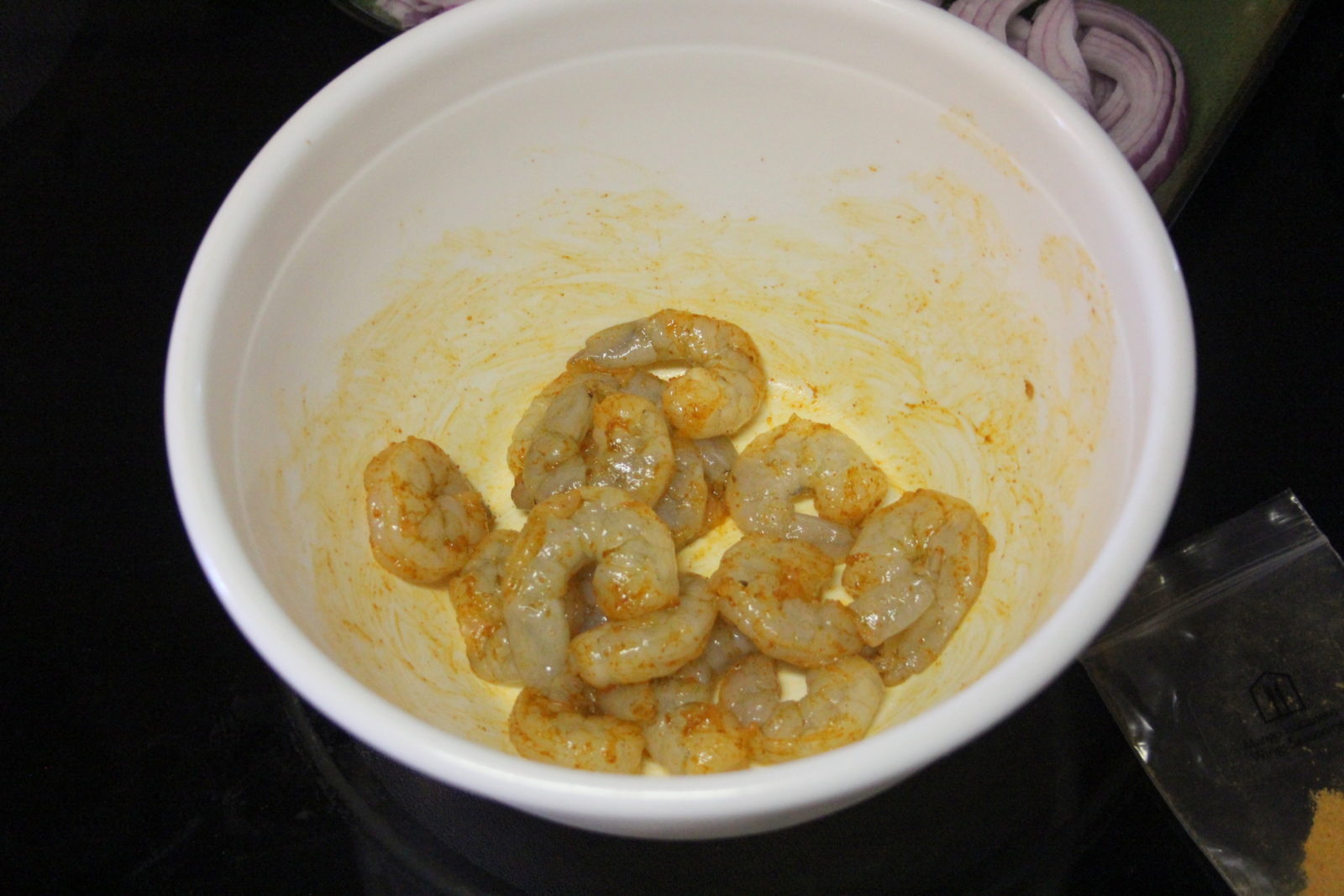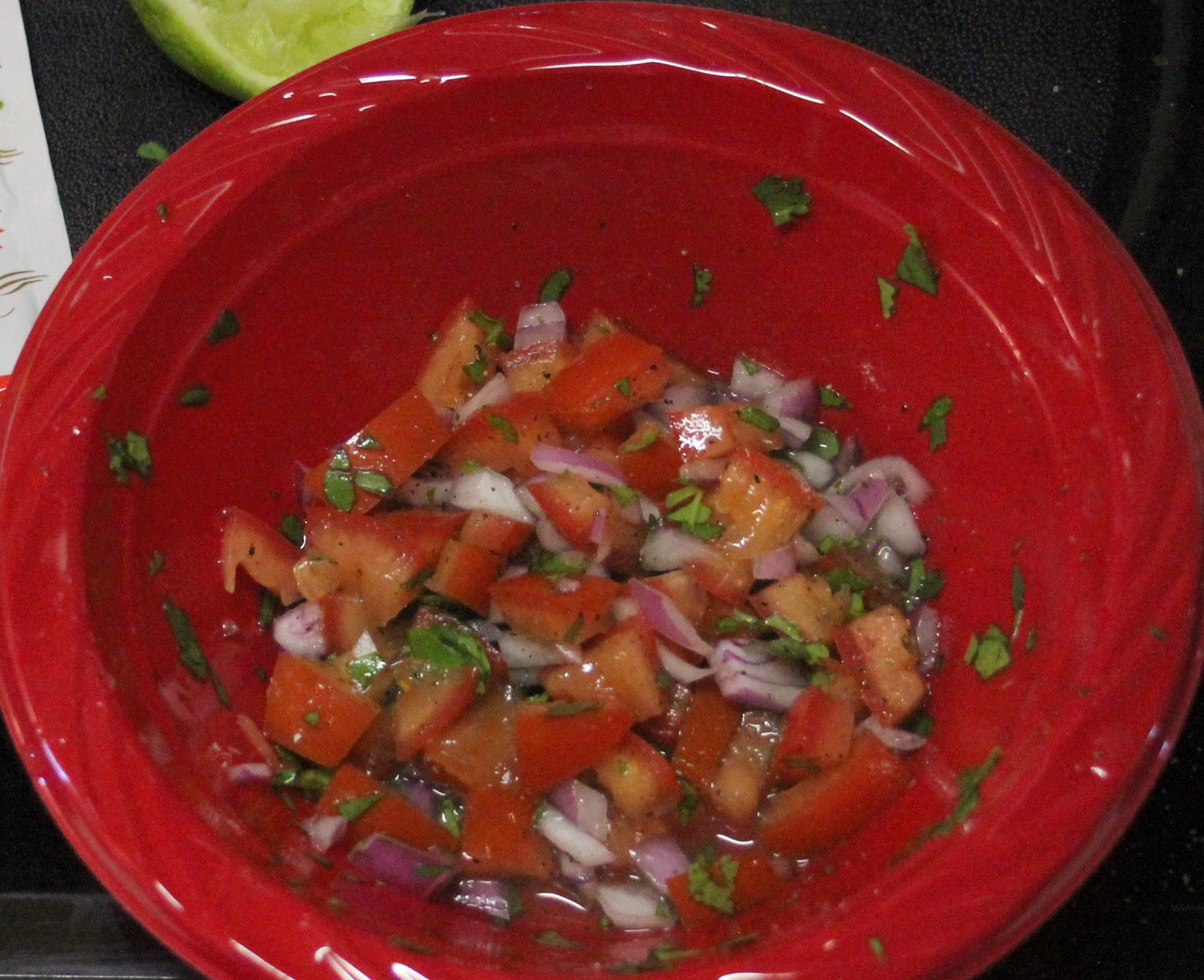 I followed the recipe card and got to work on chopping ingredients.  I also coated the shrimp with the mango habanero seasoning (doesn't that sound good?).  I mixed the Pico de Gallo as instructed and set it aside.  I assembled the pizza and put them in the oven to bake for about 8 minutes.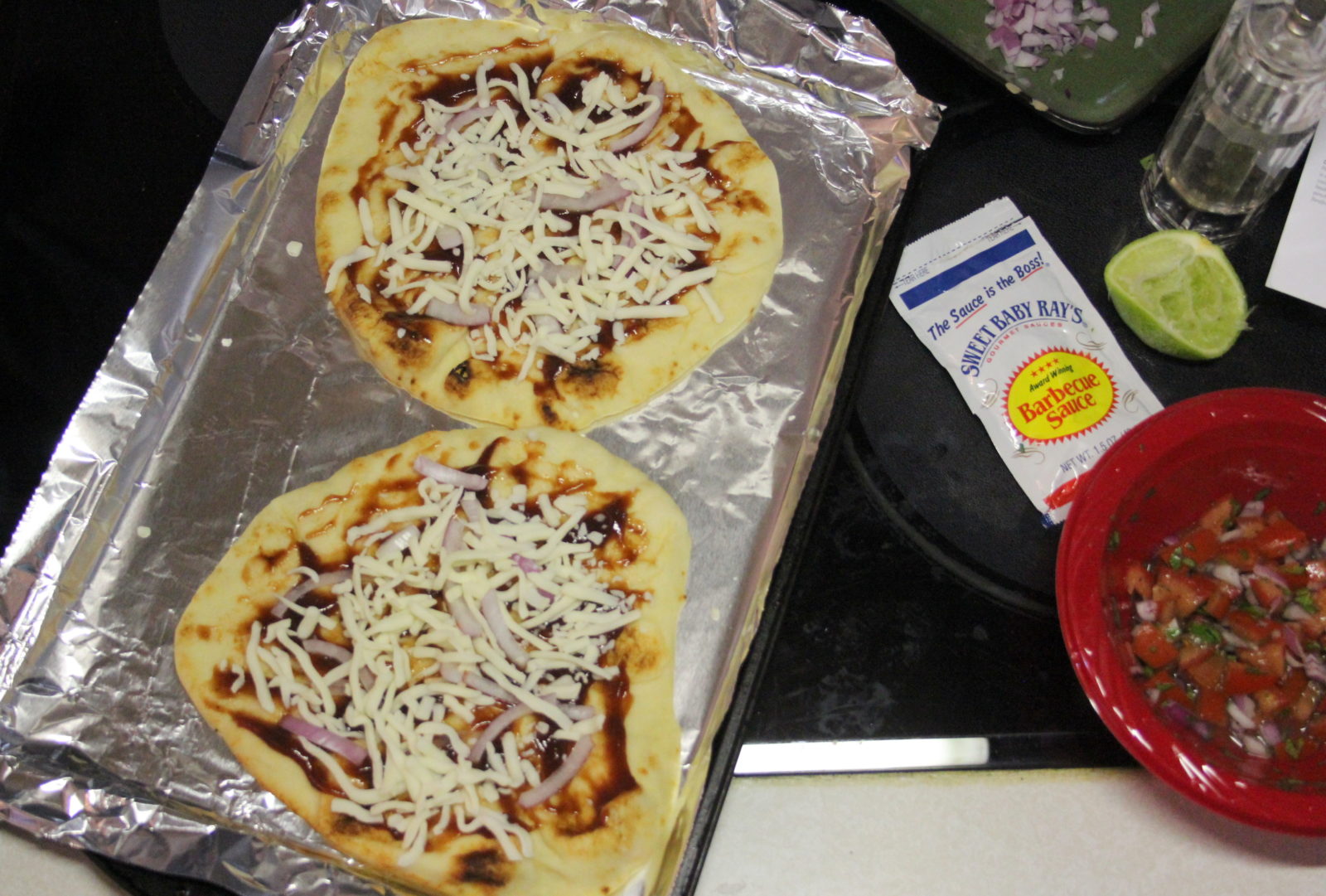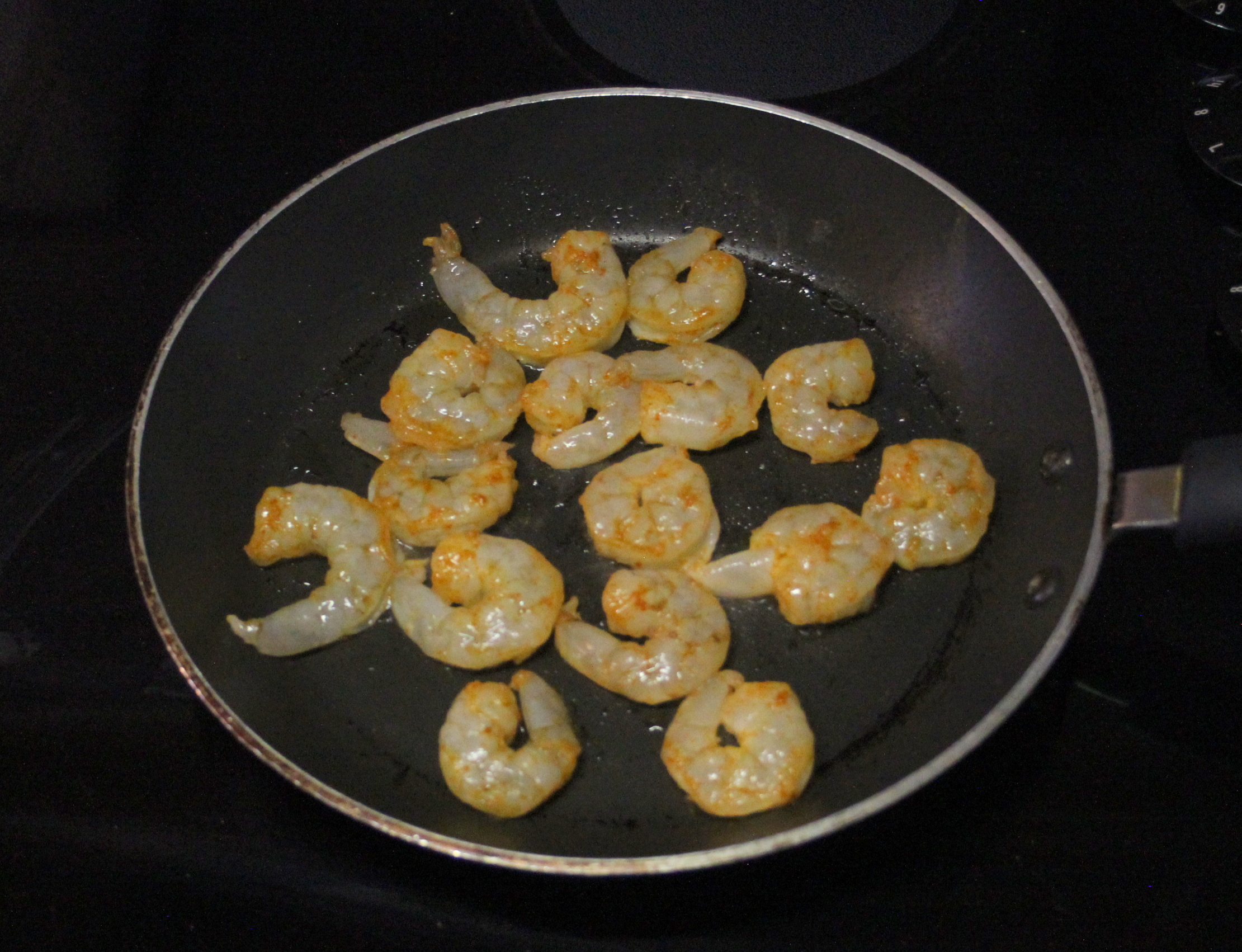 While the pizzas were in the oven I cooked my shrimp which took just about 6 minutes total.  By that time my pizzas were coming out of the oven and I set everything aside to cool for 5 minutes.  After cooling, I assembled my BBQ Shrimp Pizzas and we were ready to feast.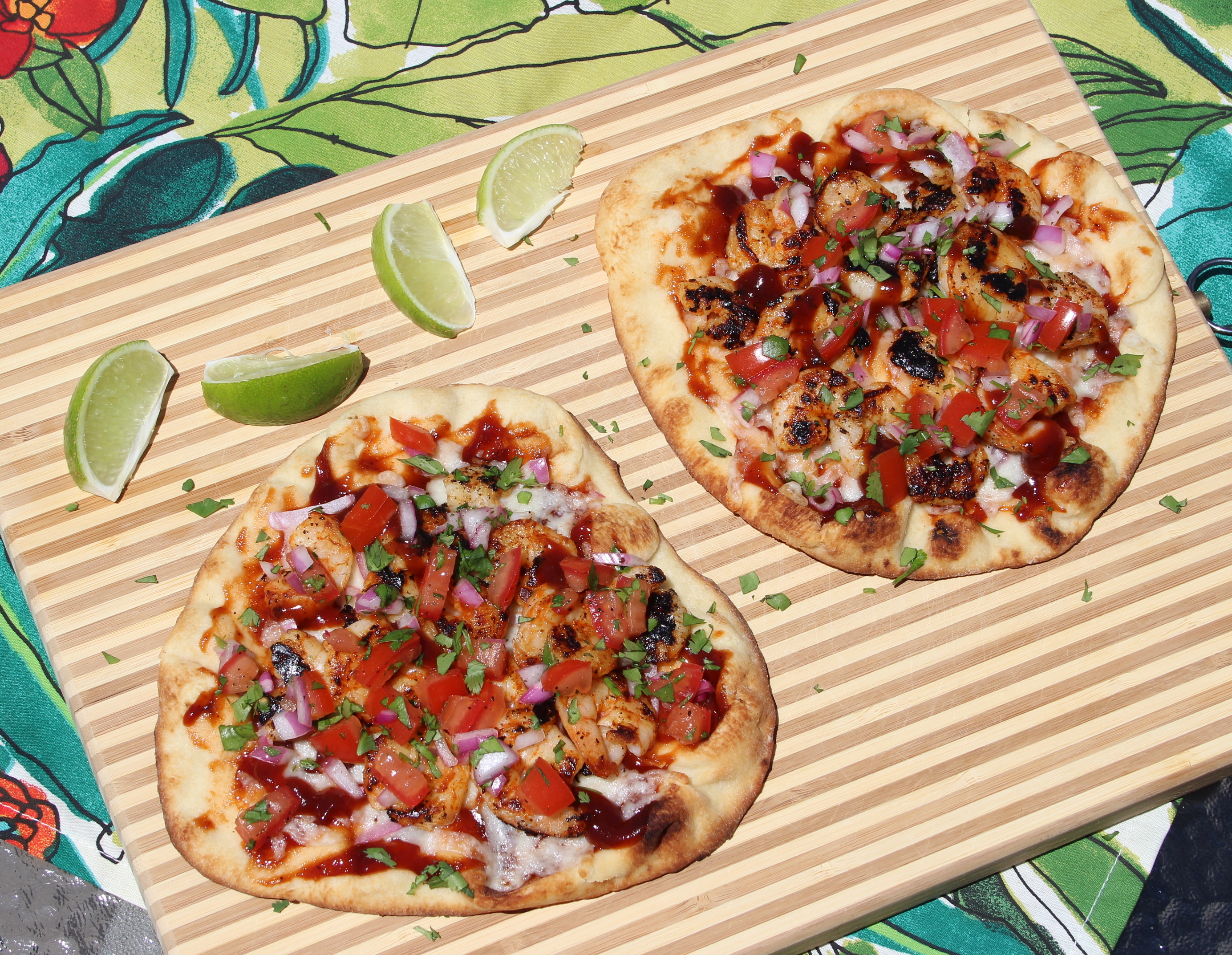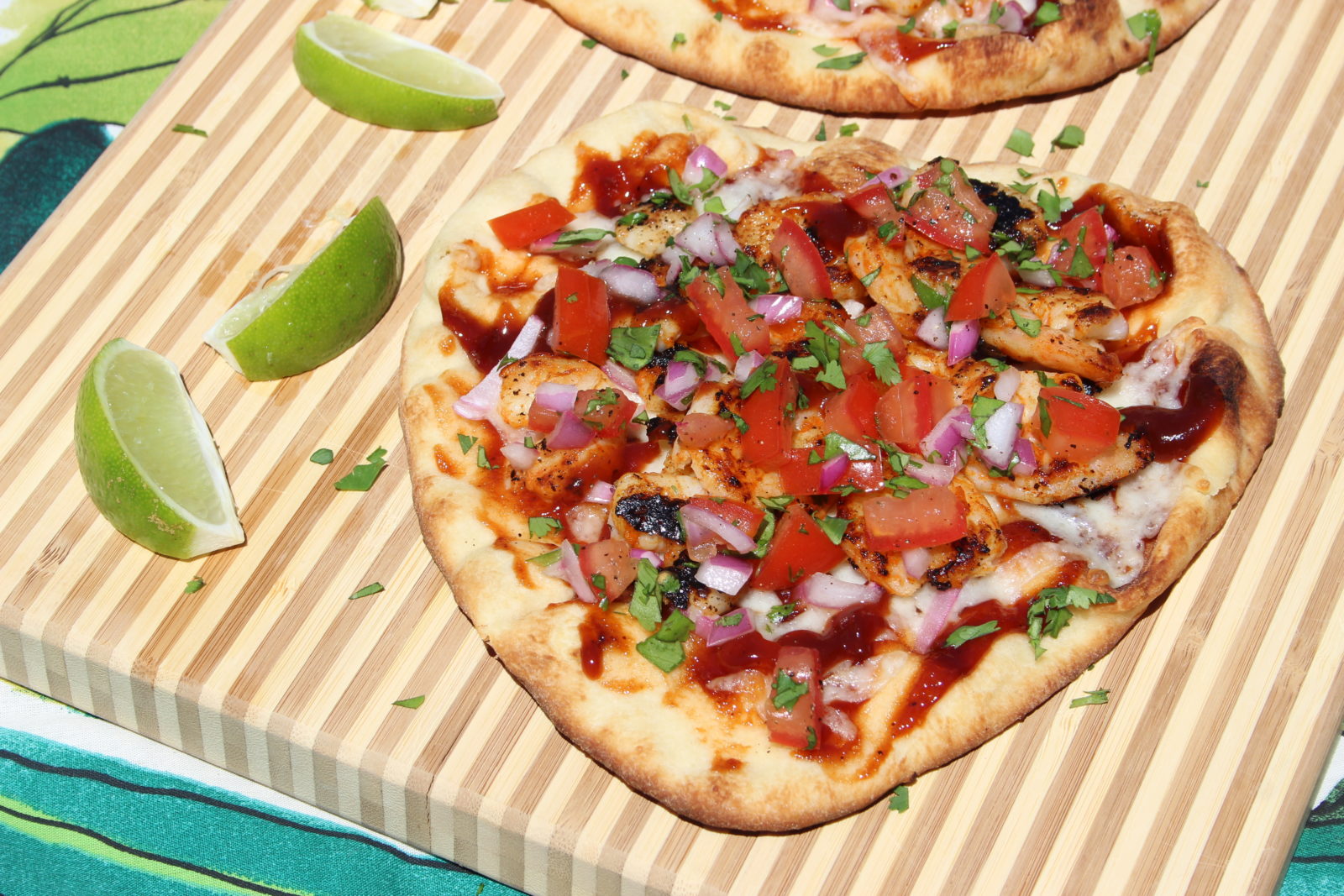 I can tell you that all the flavors in this recipe just went together so well, from the mango habanero shrimp to the lime, cilantro, and barbeque sauce…what a tasty dish!  The whole recipe was put together in under 30 minutes from start to finish and that's something to love, especially on a busy week night when I prepared this one.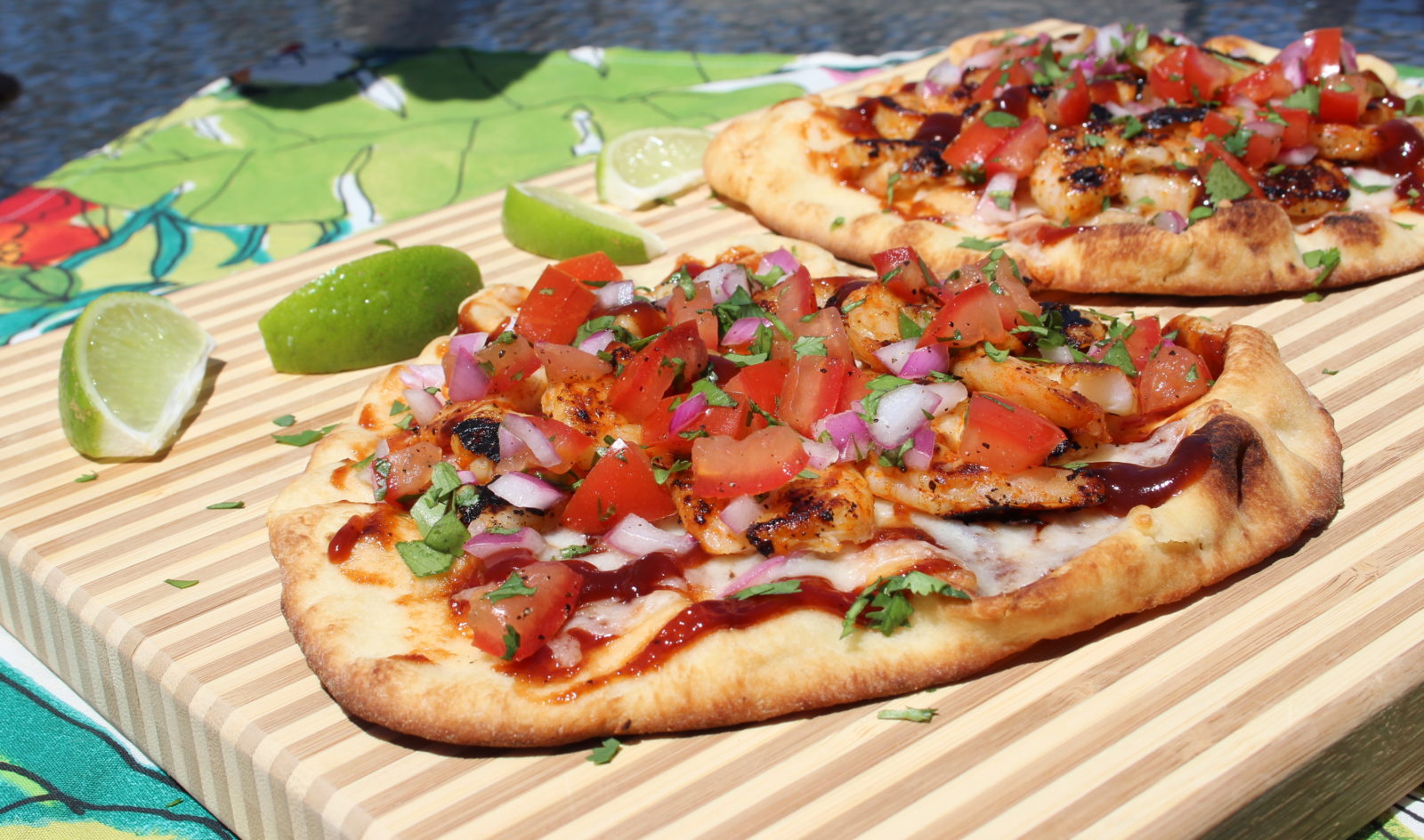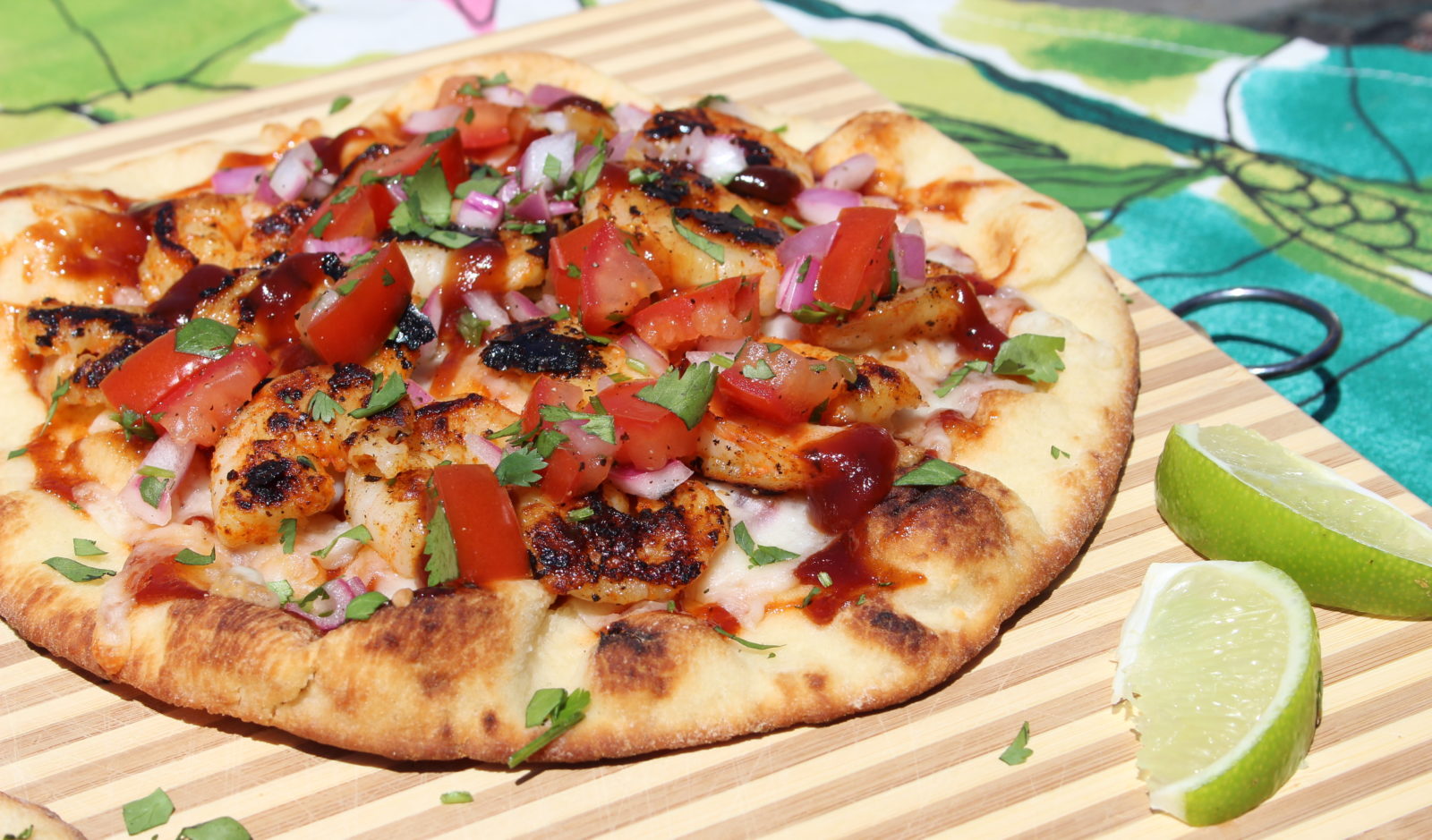 What I love about Home Chef is the convenience of delivery weekly, the creative recipes available to choose from, and the options to change your Taste Profile each week.  The recipes I received are both flavorful and inventive.  I had never even heard of Barramundi Fish before receiving my box!  Being able to add on extras like smoothies and fruit each week is helpful as well. 
DISCOUNT ALERT: $30 off their first Home Chef purchase with code TINA, click here to automatically use your code.
I can't wait to try more from Home Chef, there are so many good meal offerings this week.  The Marsala Mushroom Gemelli Bake sounds delicious!
This post is in partnership with Maven and Home Chef, all opinions are my own. Affiliate links.
Have you tried Home Chef yet?  What do you think of the recipe offerings?