Healthy-looking skin is something most of us constantly strive for.  It can be rough when the weather is constantly changing.  This week in Chicago is a perfect example:  we go from temperatures in the 40s, then up to 70s, then head into rain and even snow…all in a span of 7 days!  My skin pretty much freaks out during this time of year.  Kiehl's Pure Vitality Skin Renewing Cream has been a bit of a rescue cream over the past couple of weeks.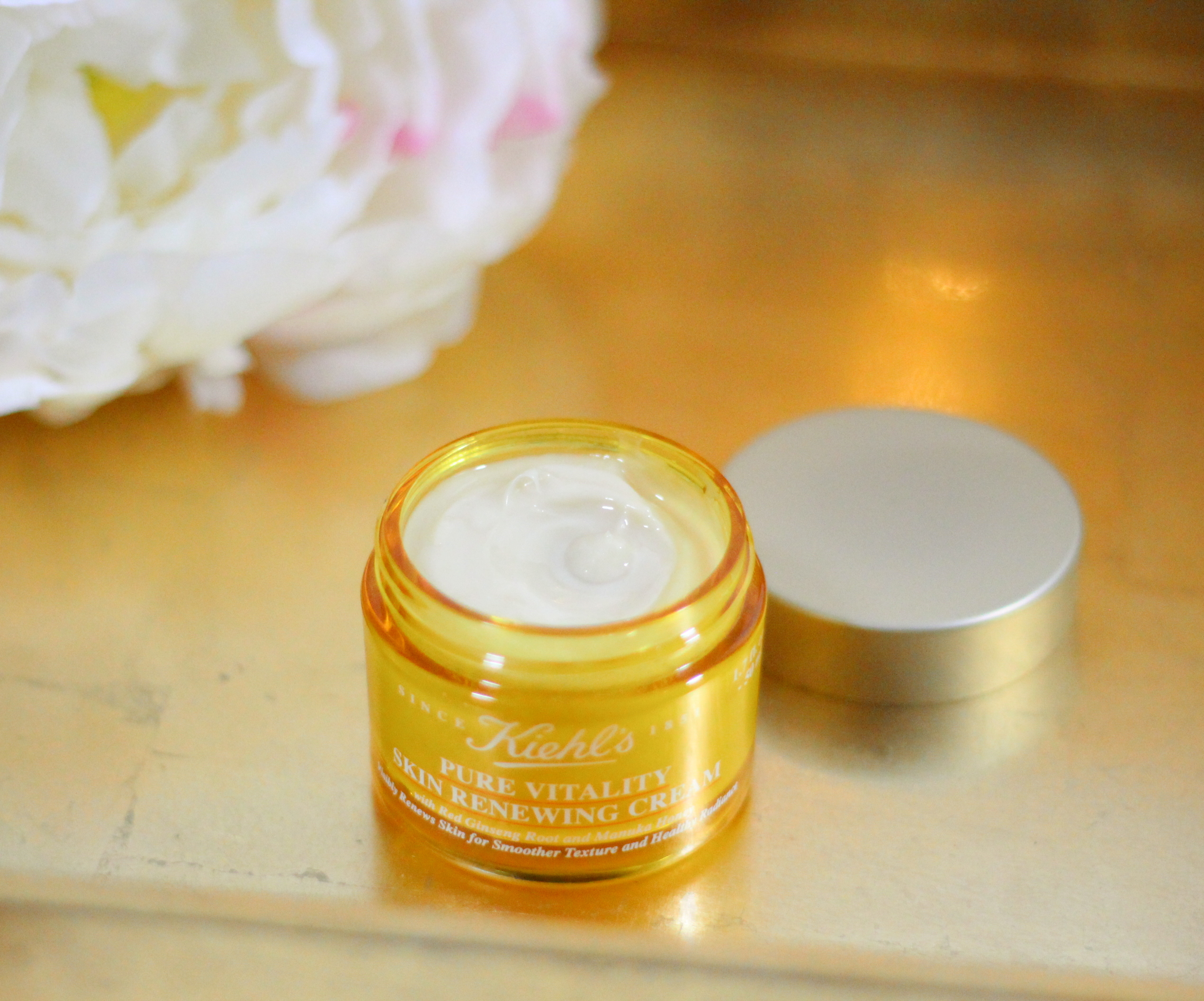 Made with New Zealand Manuka Honey and Korean Red Ginseng Root, Kiehl's Pure Vitality Skin Renewing Cream sets out to strengthen skin barrier, smooth out the texture, accelerate cell renewal, and smooth fine lines.  What I enjoy about this cream is that it is a heavier consistency that instantly provides relief to skin during these crazy weather times.  At the end of the day, my skin lately has been dry and red from the cold wind.  When I apply Pure Vitality, it somehow has an instant soothing effect that I really enjoy.  Once it sinks into skin, my skin feels protected and soft.  It is a heavier cream than I normally use, so I only apply a very small amount for my entire face.  I am just loving it for this time of year!
Product received from PR for editorial consideration, all opinions expressed are my own.
SHOP:  Kiehls.com – Be sure to check the offers page and join the Rewards Program!