Sometimes I try a new makeup product and I'm really WOWed with how well it works for me. The Maybelline Fit Me! Shine Free Foundation in 130 Buff Beige is one of those products.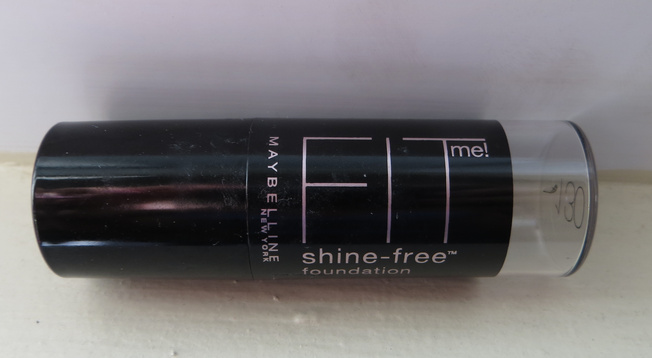 This oil-free foundation comes in a stick that contains .32 fl oz of product. The middle dot you see is the "powder core" that dissolves excess oil on your face.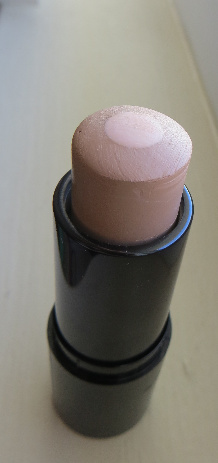 The Maybelline Fit Me! Shine Free Foundation Stick is literally the easiest foundation I've ever used. I have fun applying it, usually drawing some cat whiskers on myself for coverage near my nose and cheeks, and swipe once across my forehead, chin, and bridge of my nose. I then blend it in to my skin with my hands. Blending is so effortless. You would think it would have a creamy texture but it really feels like powder going over your skin. It's wonderful! You can get all levels of coverage with the foundation stick while still achieving that "barely there" makeup look. It doesn't look heavy or cakey at all. I haven't tried applying it over concealed areas but considering the smooth texture I don't think it would be a problem.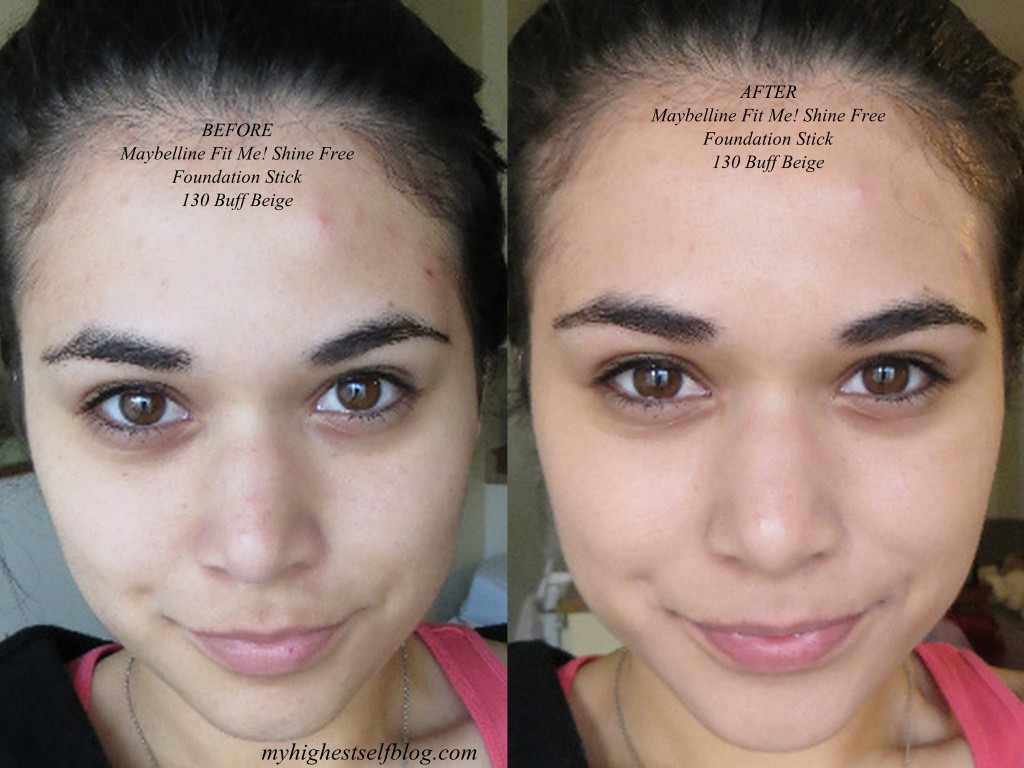 This is a really great foundation for oily to normal skin. I have combo skin and haven't had many problems, but I do notice that if I'm having a particularly dry day, this foundation will catch and highlight those dry patches of skin.
I'm seriously in love with Maybelline Fit Me! Shine Free Foundation Stick, bottom line. It's so easy and perfect for my busy mornings (I seem to have less and less time to get ready every day…) and it's great for on-the-go. You don't have to worry about the mess of using a liquid foundation or juggling brushes. This foundation did an amazing job at holding the oil that usually shows up in my T-zone at bay all day. I actually get excited to use this in the morning. I still switch to my liquid foundations for drier days, but this is climbing the ranks of becoming my favorite foundation! I do wish the price was a tad cheaper since I feel like I'm going to wear this stick down quickly.
Available in 12 shades at Walmart
, $6.94.
Product purchased by me. Affiliate link.
More before and after photos:  Hourglass Vanish Foundation Stick, Garnier BB Cream, Maybelline Dream Fresh BB Cream, Aveeno BB Cream, L'Oreal Youth Code BB Cream, L'Oreal Paris Magic BB Cream, L'Oreal Paris Magic Nude Liquid Powder

Have you tried any foundation stick yet?  If so, what did you think?