A few weeks ago, our family was invited to a show at Medieval Times Dinner & Tournament in Schaumburg.  If you have never been, at Medieval Times you can view a jousting show while enjoying dinner (or lunch) all in the theme of medieval times.  It is such a fun place for families, friends, group outings, date night, you name it!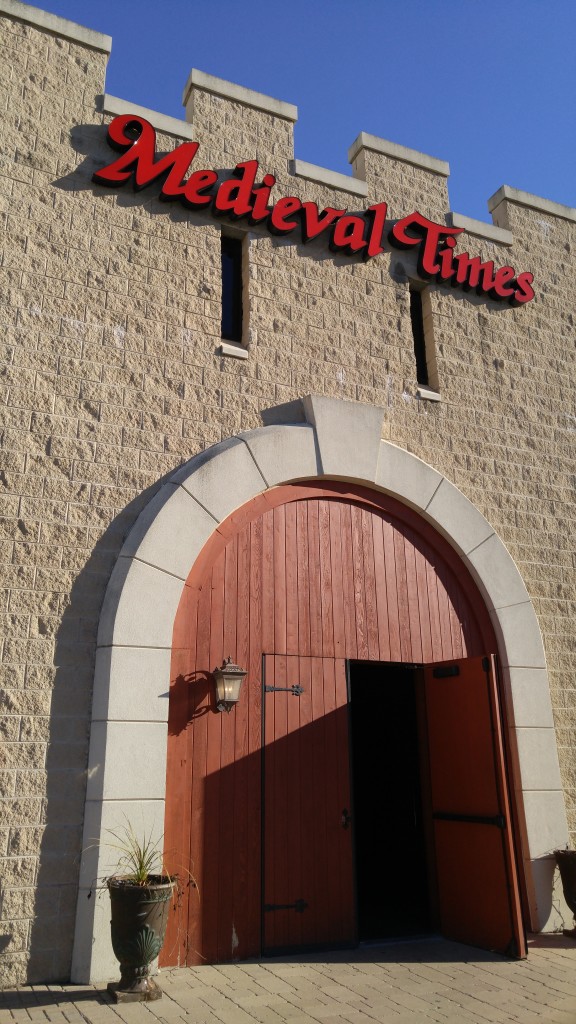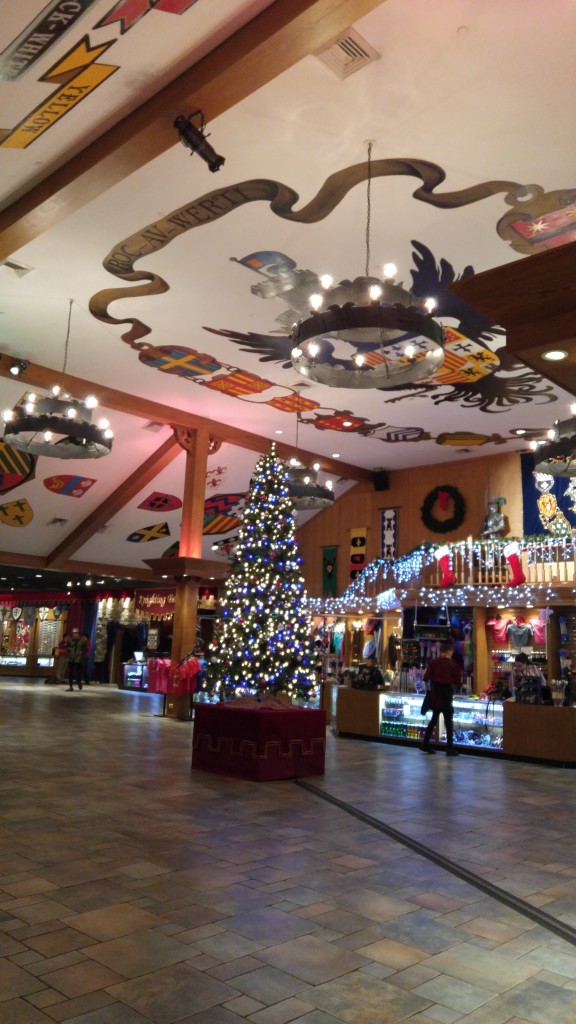 We arrived at Medieval Times a few minutes before our 1:30 p.m. show time and stopped off to shop the medieval themed gifts.  Ruby snagged her princess hat and we headed in to be seated.  This time of day on the weekend was great because there was no crowd situation at all.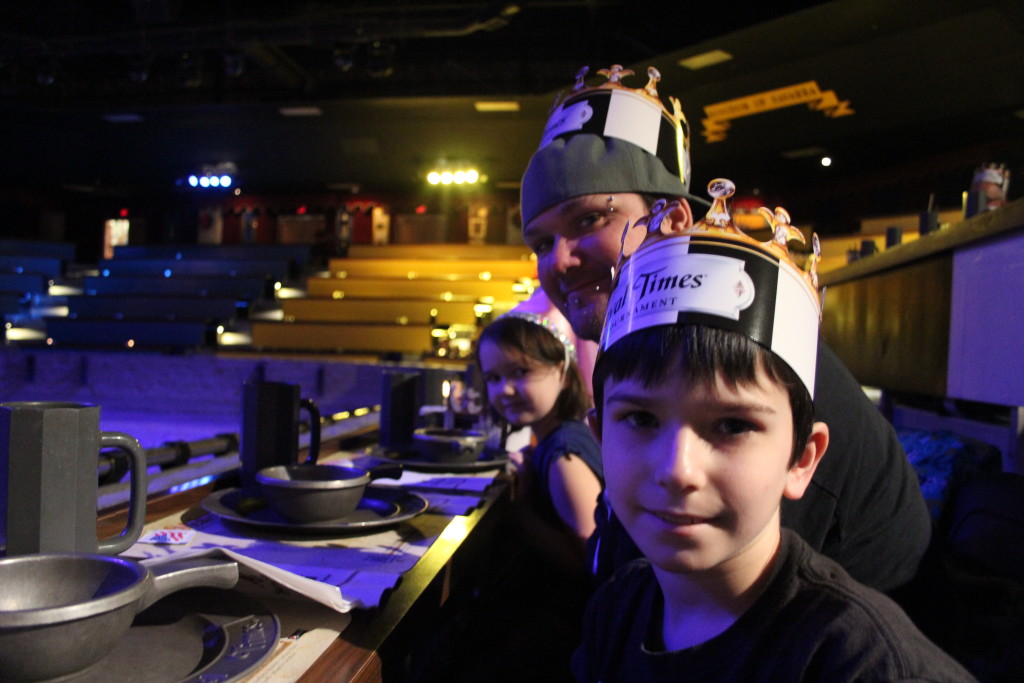 After seating, we were greeted by our hostess and the food began to arrive quickly.  It's so fun because all the food is to be eaten without utensils for the medieval times experience.  Fun touches like calling the chicken "baby dragon" had Ollie really into the experience.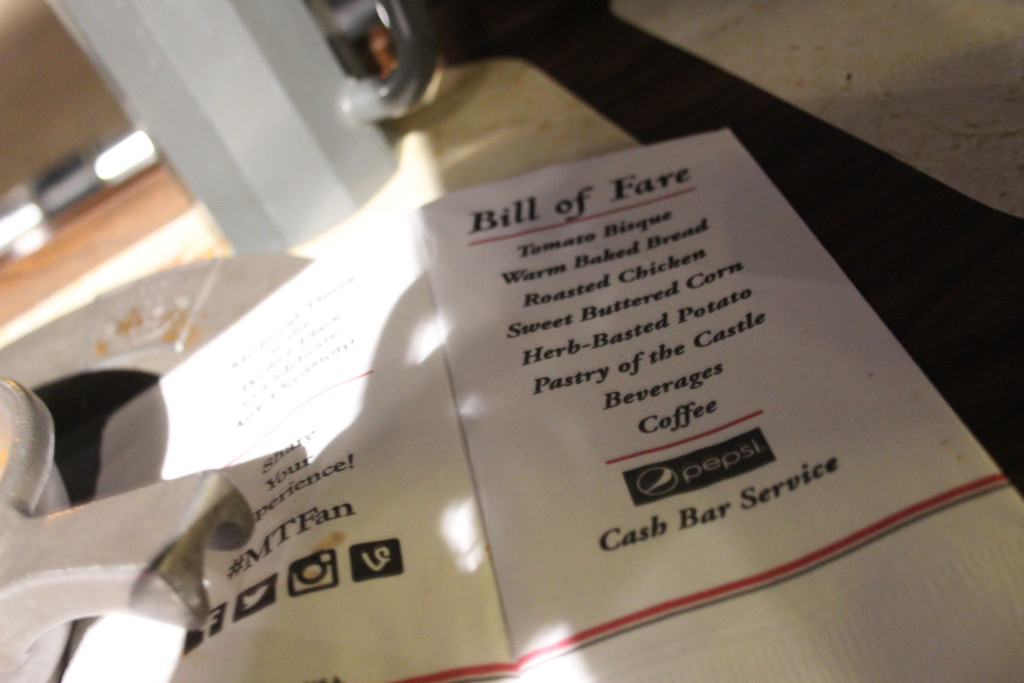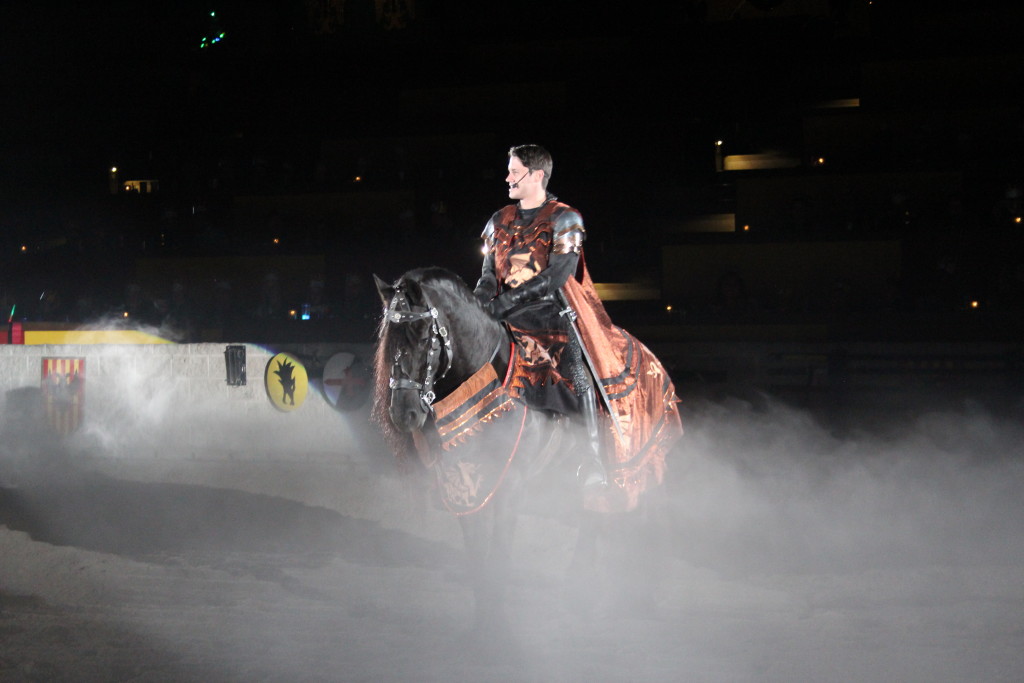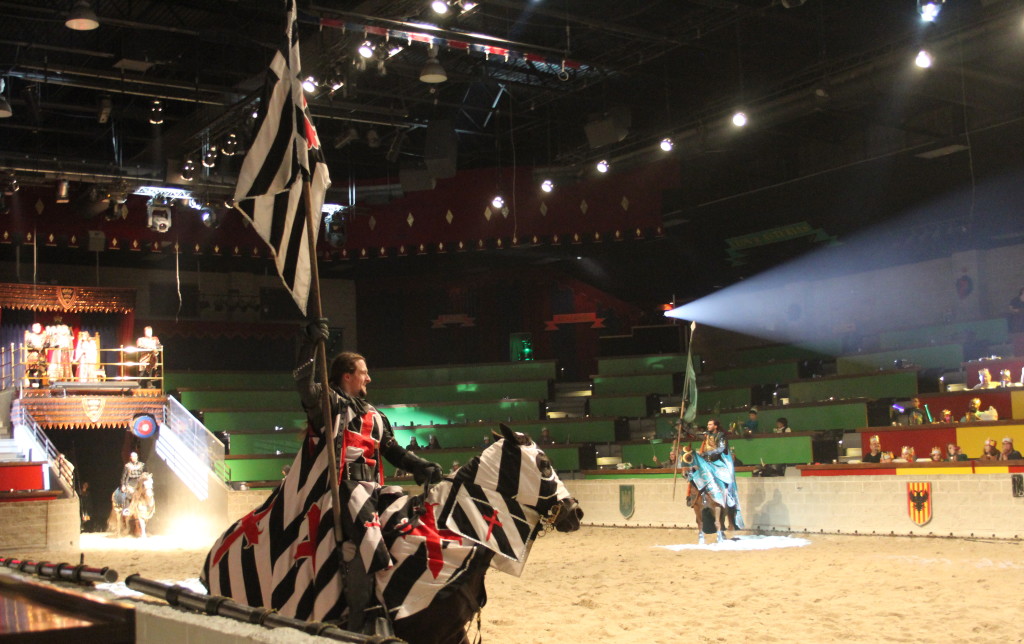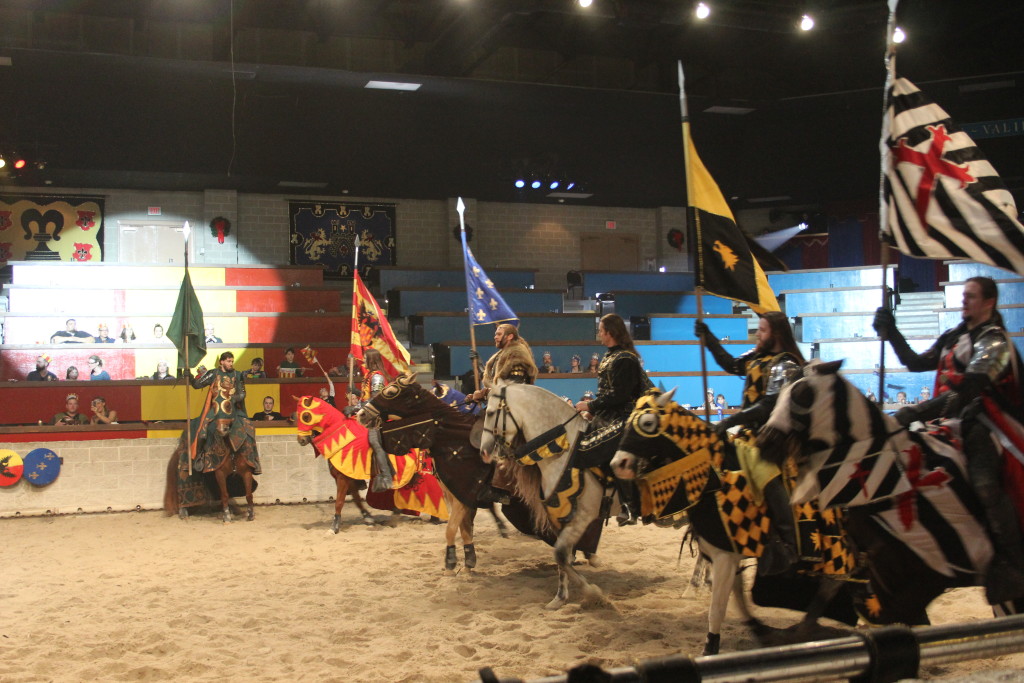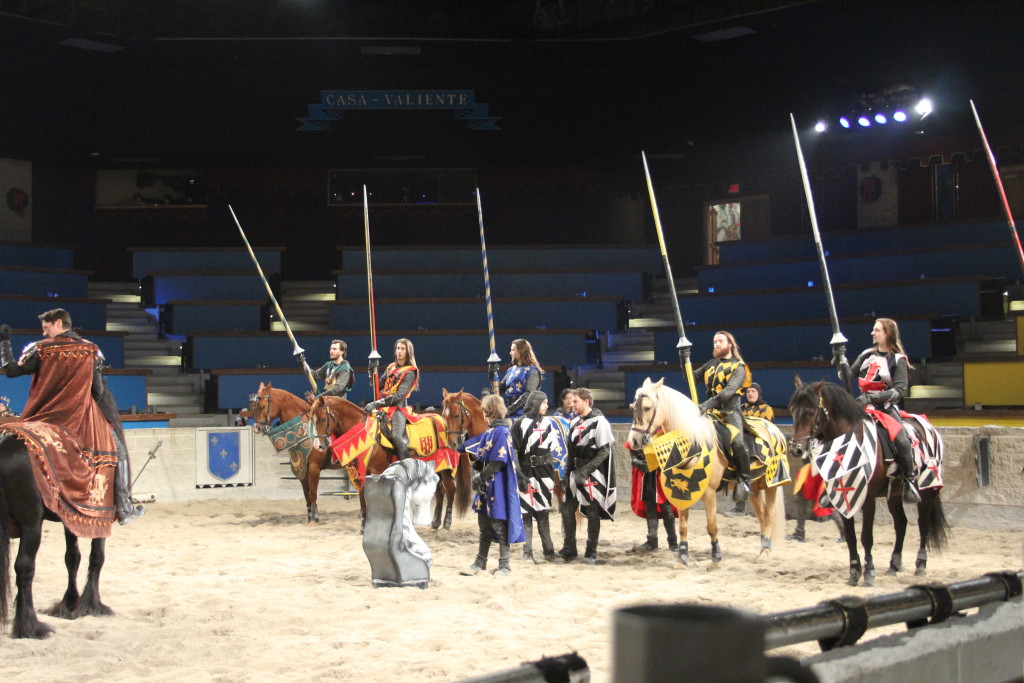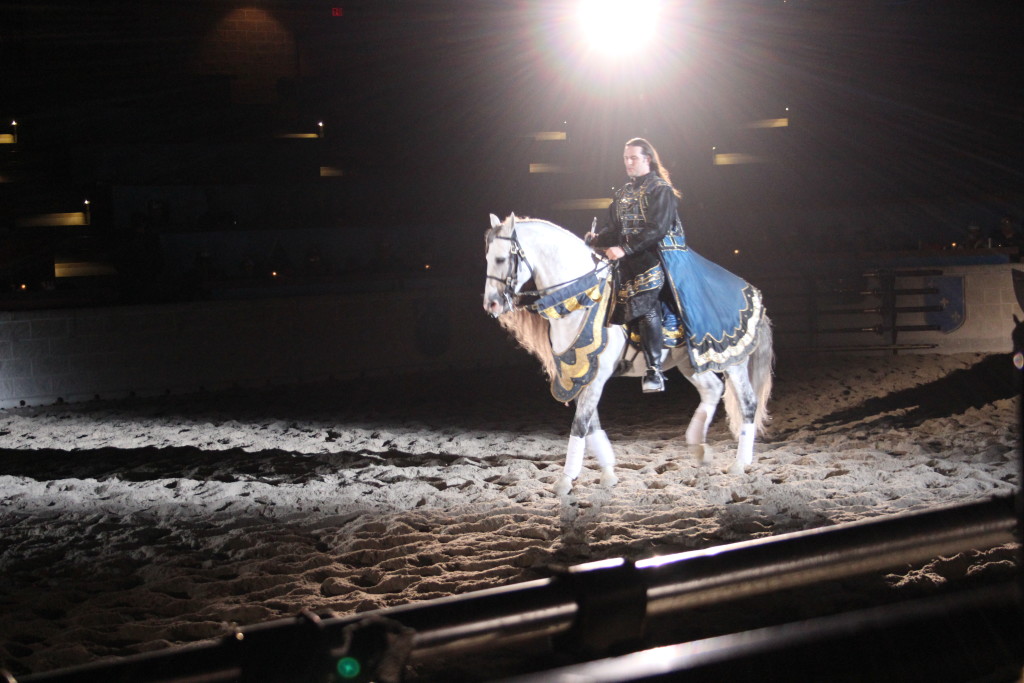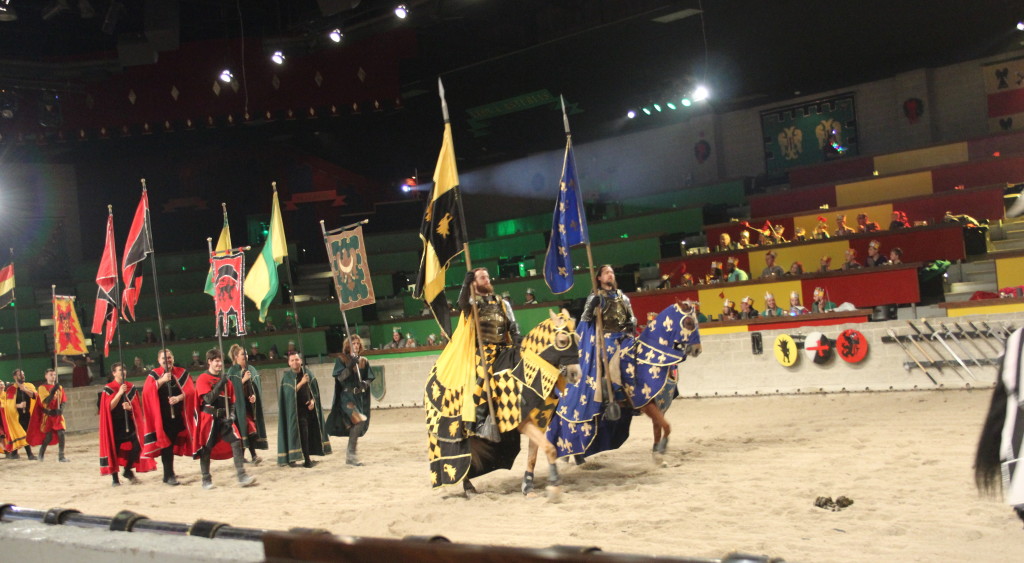 While you eat, you get to experience a fun-filled and action-packed show that includes showing off beautiful horses, knights jousting, and even a king and queen.  Each section of the audience roots for their knight and ours was the black and white knight.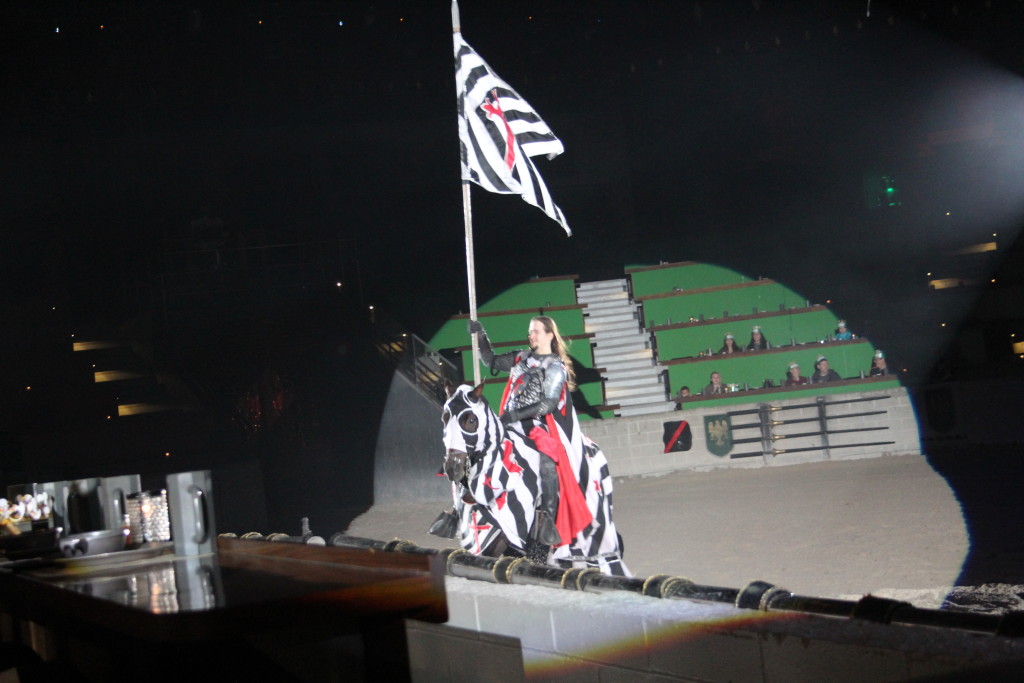 It is so fun to cheer on your knight and prepare him for victory!  There really isn't a bad seat in the house as you are all seated around the action.  A major bonus is that the food is excellent and there are even vegetarian options.  My picky girl even loved the chicken so that says a whole lot.  
Our little Ruby had the honor of being crowned the Queen of Love and Beauty during the show and I have never seen her so proud!  Our knight came up to crown her and put a sash on, as well as snap a photo.  You can see on her face that she was just beside herself with joy, it was SO cute!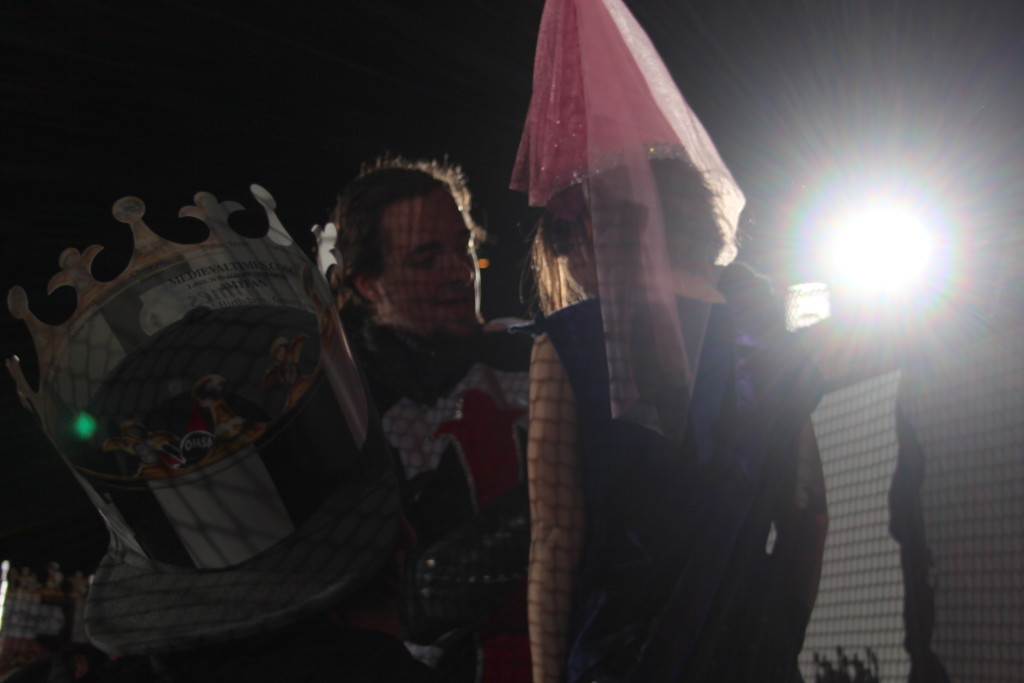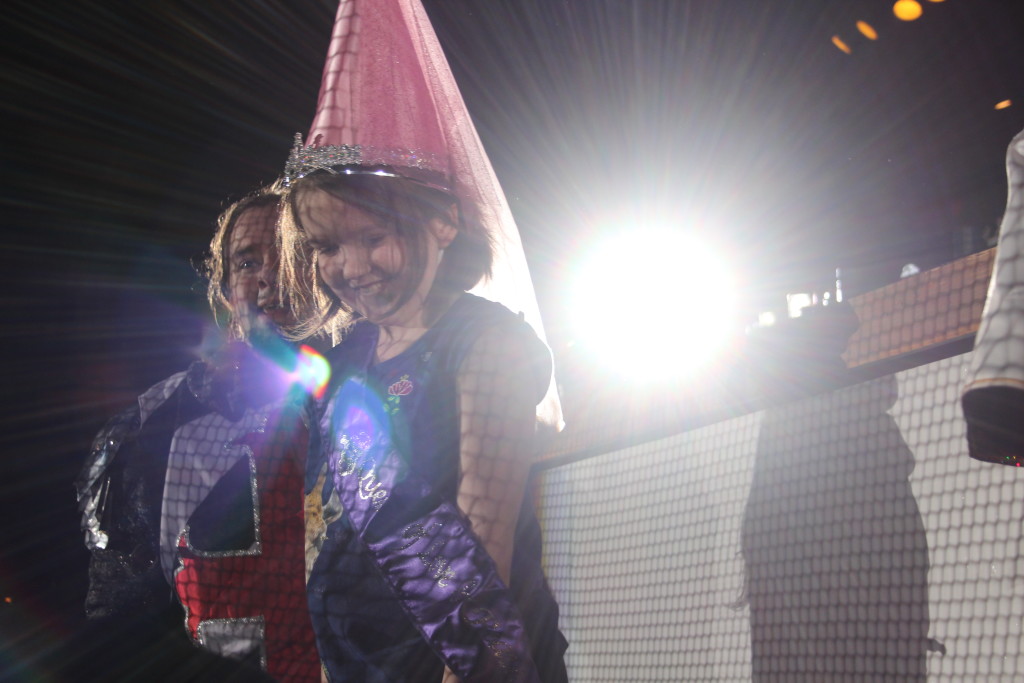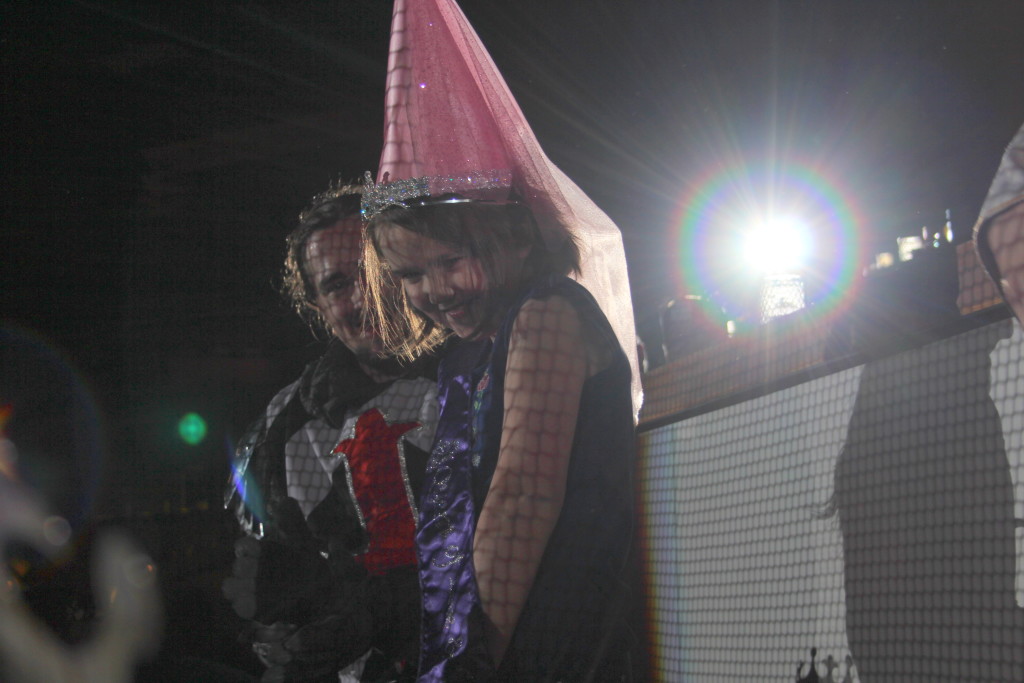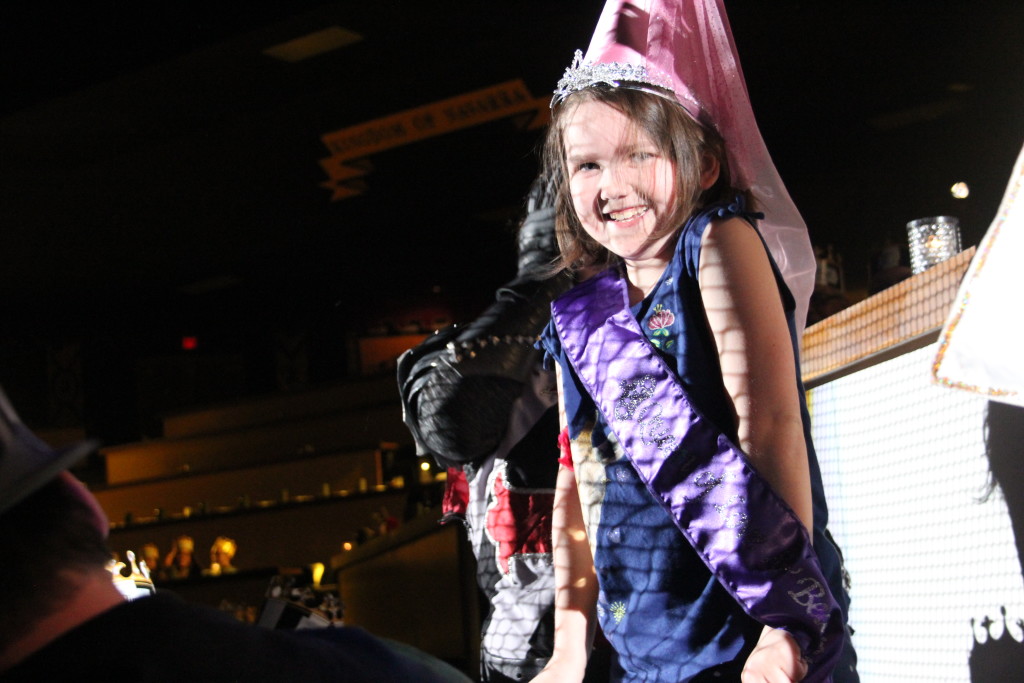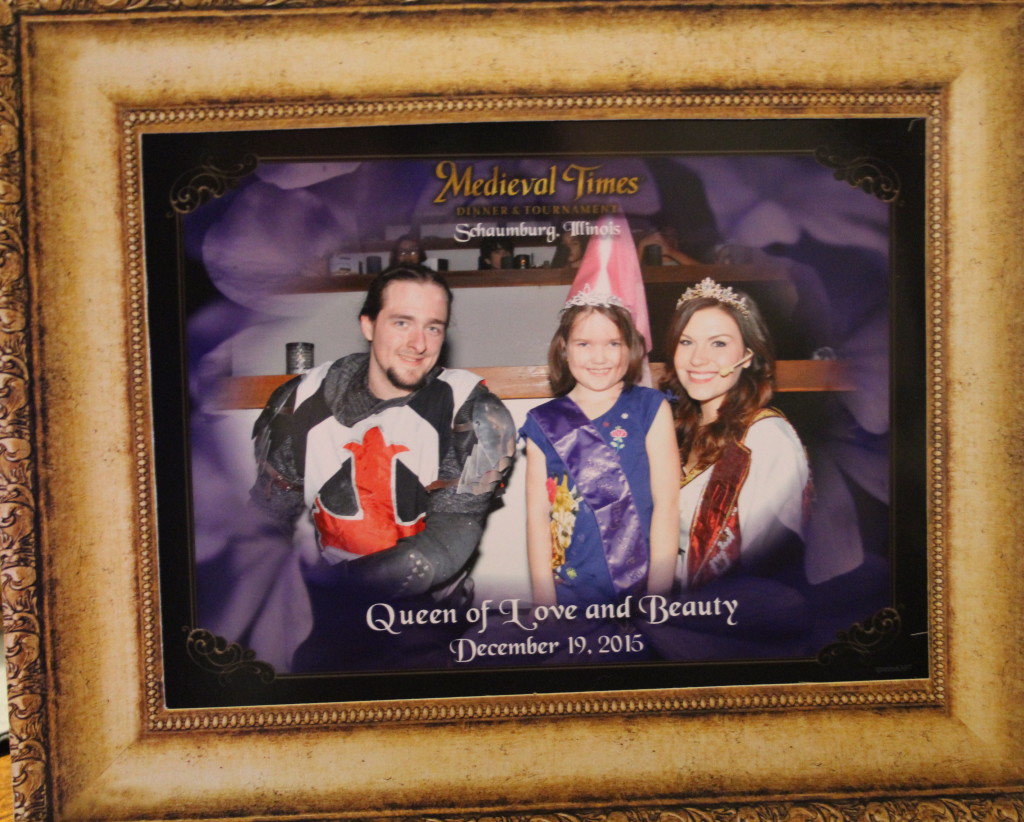 After the show, we browsed a bit more and found a couple of souvenirs to bring home.  It was such a fun time for the whole family and we look forward to going back again, possibly for a birthday celebration!
Disclosure:  Our family received complimentary tickets to the show, all opinions are my own.
Medieval Times can be found in several states, find your location and purchase tickets here.    
Have you been to Medieval Times before?  What did you think?