This is a Fashionista Event and a promotional item was provided to me. Hosts for this event are Still Blonde after all these Years and ModlyChic.
We are all so busy these days, aren't we?  As a work-at-home blogger and mother of two, I can confidently say that I am VERY busy at any given moment.  The holiday season just multiplies the number of things to get done every day.  What if I told you that there was a tablet that could replace your laptop, making your busy life that much easier to handle?  The Microsoft Surface Pro 4 is just that tablet.  It is crafted to be a powerful, ultra-thin laptop or a gorgeous tablet that can stand all on its own.  So you get the portability of a tablet, with all the features you look for in a great laptop.  Nowadays, we rely on our technology to get us through the day.  We use online calendars, email, social media, and more all throughout the day.  Whether you work outside the home, work from home, or you are a stay-at-home parent, our computers have become imperative to daily life.  The Microsoft Surface Pro is lightning fast, and when you connect your Surface Pro 4 to the Surface Dock, you can use up to two high-resolution monitors, a full keyboard, mouse, plus any other accessories. The built-in Kickstand lets your screen rest at almost any angle, making it work well in any setting: at your desk, on the lap, or on-the-go.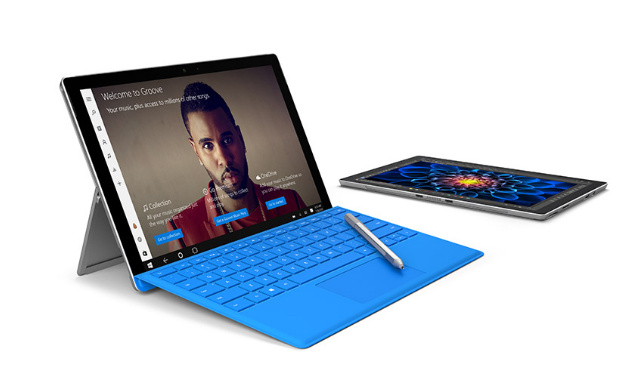 As someone who works from home, I can tell you that I hate being chained to my desktop/office all day.  The Surface Pro is perfect for my situation, since I can grab it and head out to a coffee shop to work at any time.  If I want to stay at home, I can grab it to use while relaxing on the couch or wherever.  It makes working at home much more flexible.  This past year, I took two trips to Arizona and it was rough lugging around my old, klunky laptop in my carry-on bag on the plane.  The Microsoft Surface Pro would be an absolute breeze for travel!  You can run all your Windows Office programs on the Surface Pro, too.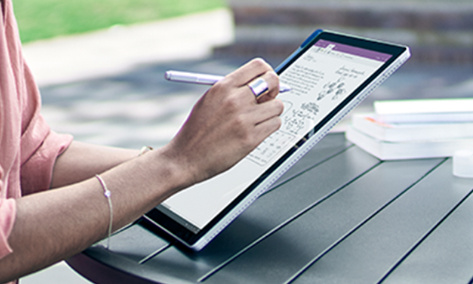 The best part?  You can use the Surface Pen to write, sketch, and erase right on the PixelSense Display!  It's a tablet / laptop / notebook all in one!  Add the TypeCover and you are good to go with your tablet-turned-laptop.
This holiday season could be your best yet because there are big savings going on at the Microsoft Store.  Special Offer:  Save $150 on Microsoft Surface Pro 4 i5 128GB (Exp. 12/24)
Microsoft offers free shipping and free returns, plus an extended Holiday Return & Exchange Policy! Products, subscriptions, and services purchased from the Microsoft Store between November 11, 2016 and December 31, 2016 may be returned or exchanged until January 31, 2017, subject to their other return/exchange guidelines.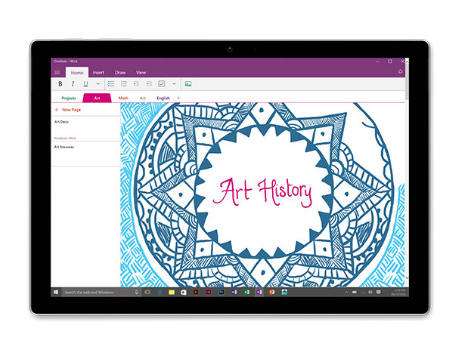 Be sure to enter the $500 Microsoft Store giveaway to make this holiday season the best it possibly could be!  Wouldn't you love to gift the Microsoft Surface Pro to someone on your list this year (maybe you!)?
Entry Requirements: U.S. residents only, 18 years and older. Giveaway runs from December 9, 2016 to January 6, 2017 11:59 PM EST.  One winner will receive ONE $500 Microsoft Store gift card.