On a recent trip to Walgreens I spotted this Revlon display of The Shanghai Collection by Gucci Westman for Fall 2012.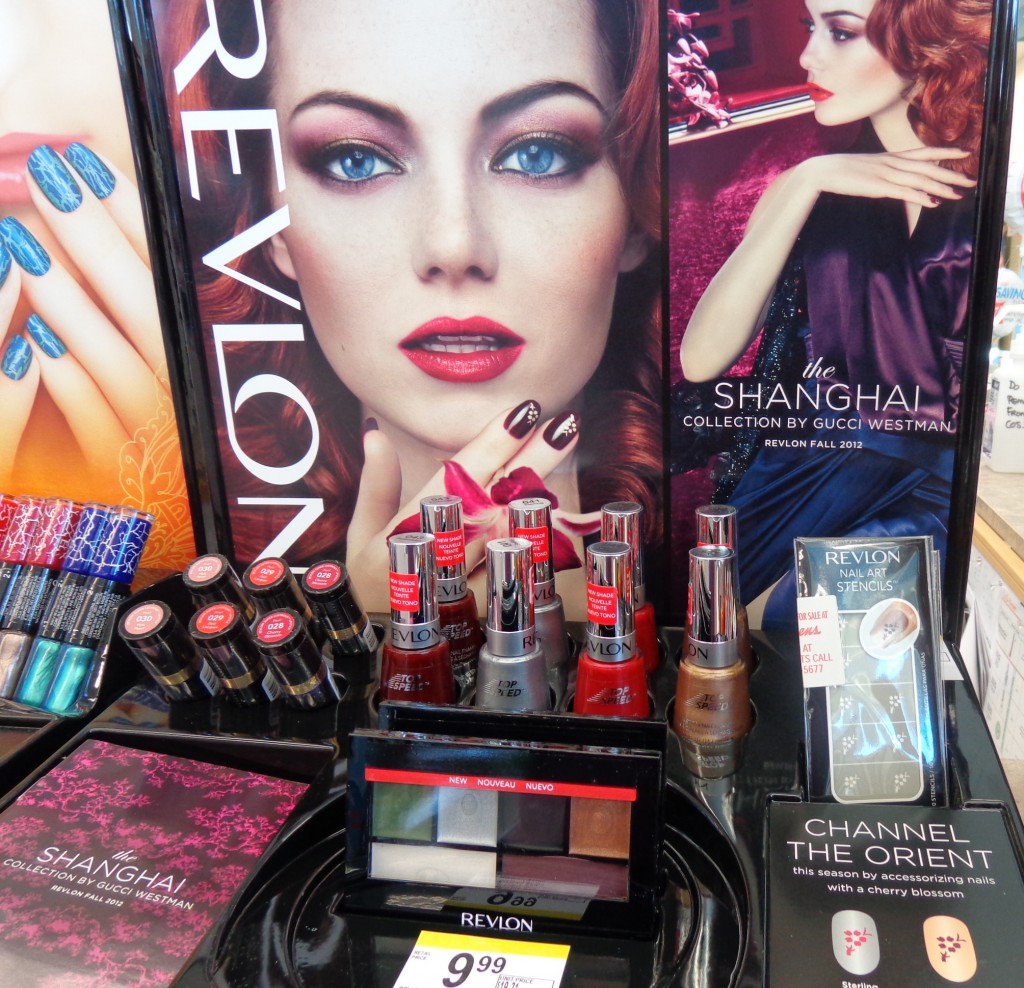 Normally, I get excited about the nail polish in a new display but none of the colors rang my bell!  Neither did the nail art stencils or the lipsticks.  Hmmmm, now this cream shadow palette…maybe.  Truthfully, it was the photo of Emma Stone that grabbed my attention.  I love that eye look!  I bought the Midnight Express palette and have finally had the chance to give it a go.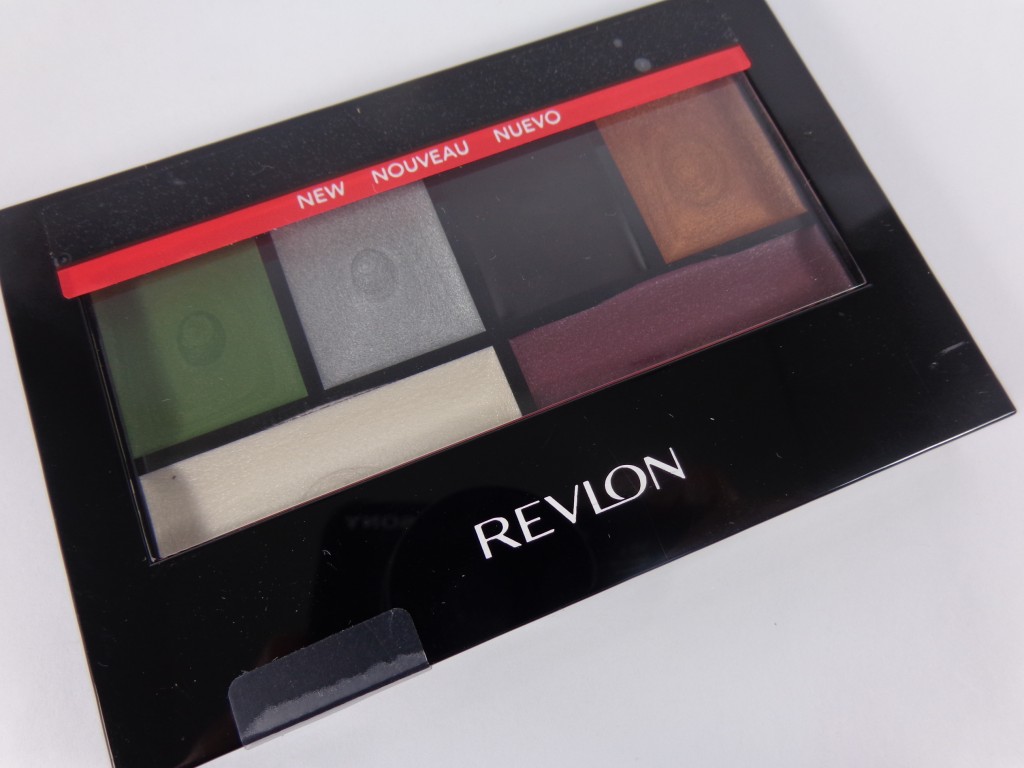 I like the setup of the palette and it even has a tiny mirror at the top!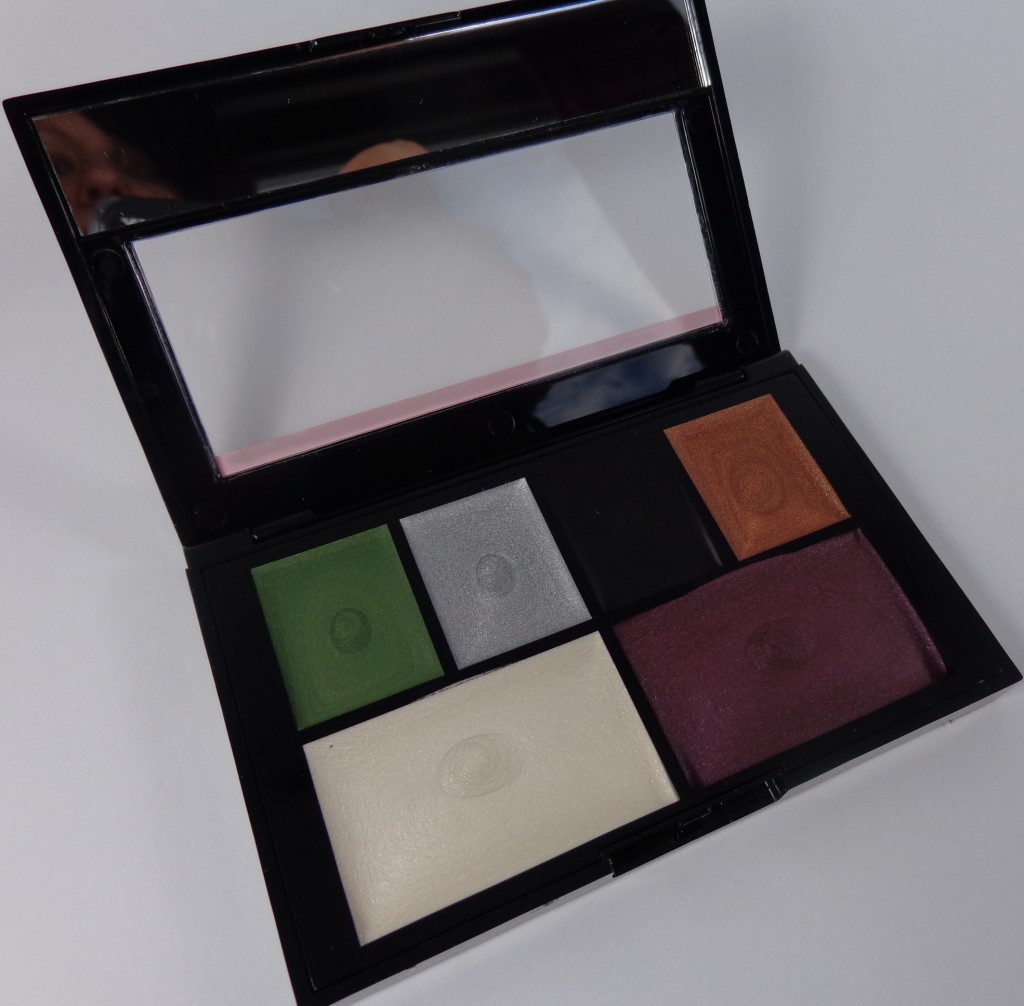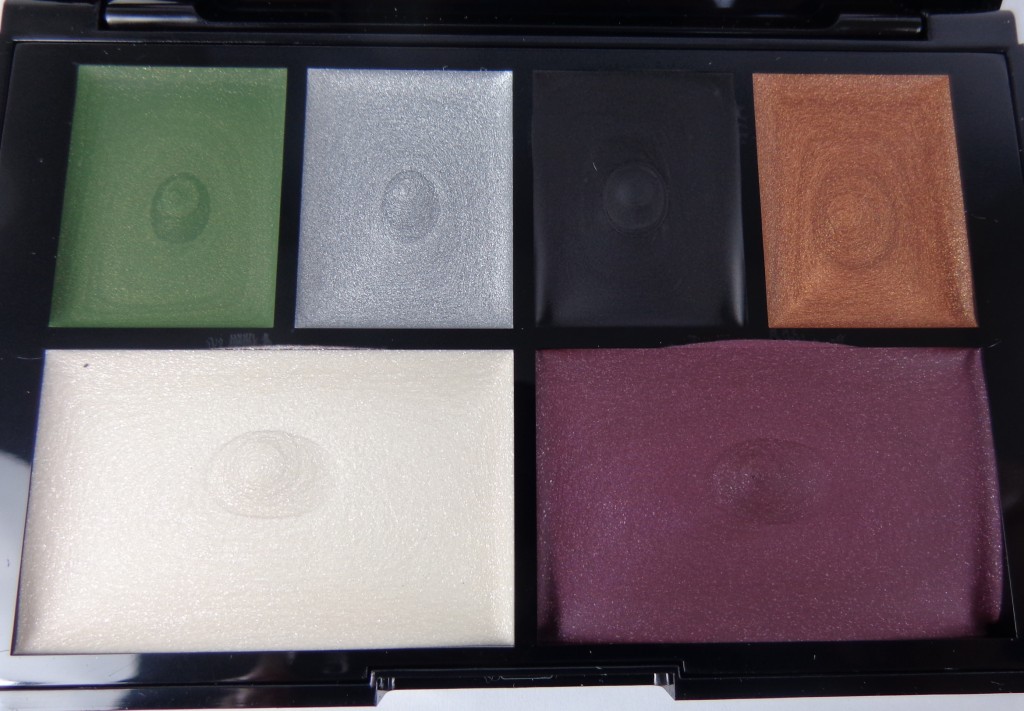 The colors do not have names but we'll call them green, silver, black, copper, white, burgundy.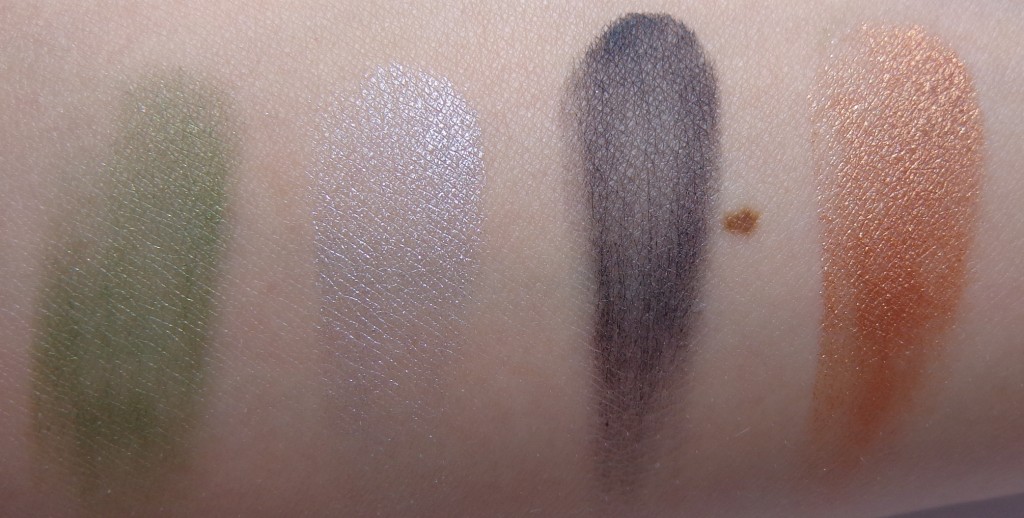 Each of these swatches (except copper) required two swipes for the payoff you see.  The only matte shade is black and as far as shimmer burgundy has the most.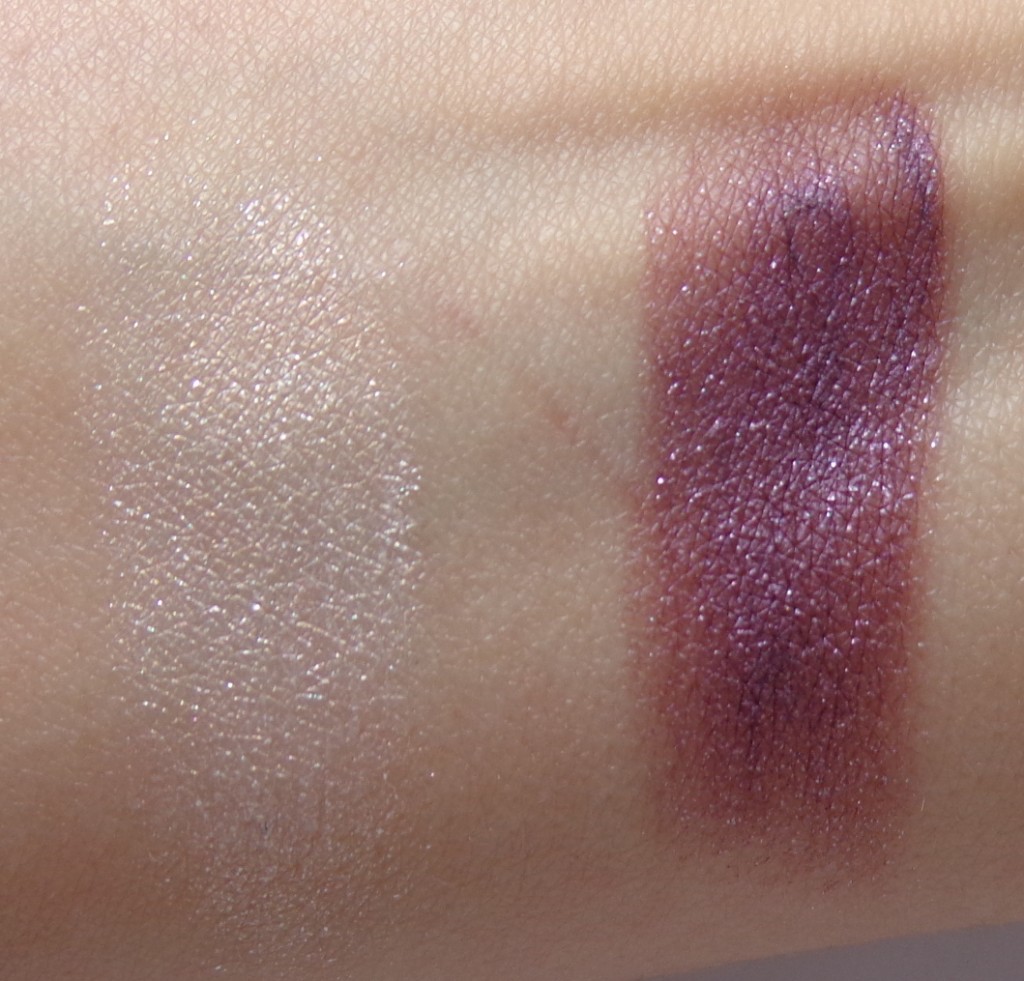 I brought home the mini pamphlet from the display at Walgreens so I could follow along to recreate the Emma Stone look.  I love these little booklets!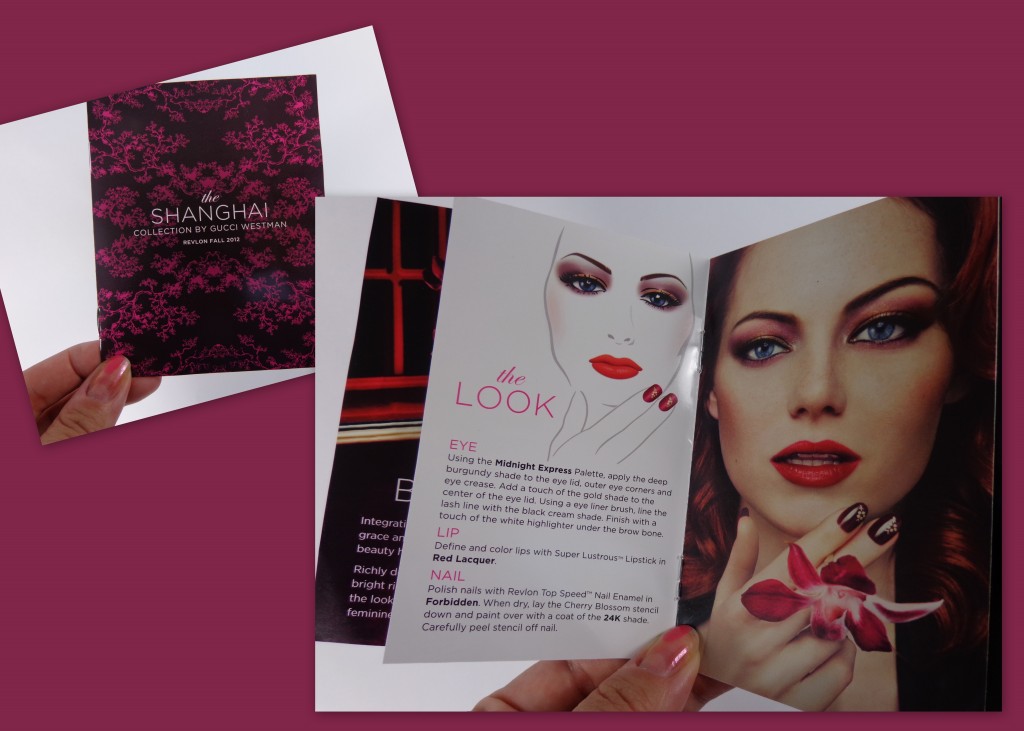 I have never had great luck with drugstore cream shadows and unfortunately Midnight Express is no exception.  It took a few layers to get any color with these shadows.  Once my look was complete I still couldn't get it to show up in photos!  The worst part:  Within a couple of hours  my lids showed major creasing.  I did use Too Faced Shadow Insurance as my base so I'm not sure what happened.
I purchased Midnight Express at Walgreens for $9.99.
Do you have any tips on using Revlon Midnight Express or any drugstore cream shadows?  If so, please share them with me because I am not loving these!