The world of drugstore foundations is one that is sometimes difficult to maneuver. One long-lost-favorite foundation that I have recently re-discovered is the Neutrogena Healthy Skin Liquid Makeup. Believe it or not, this foundation was the first one I ever remember trying, since my mom used it.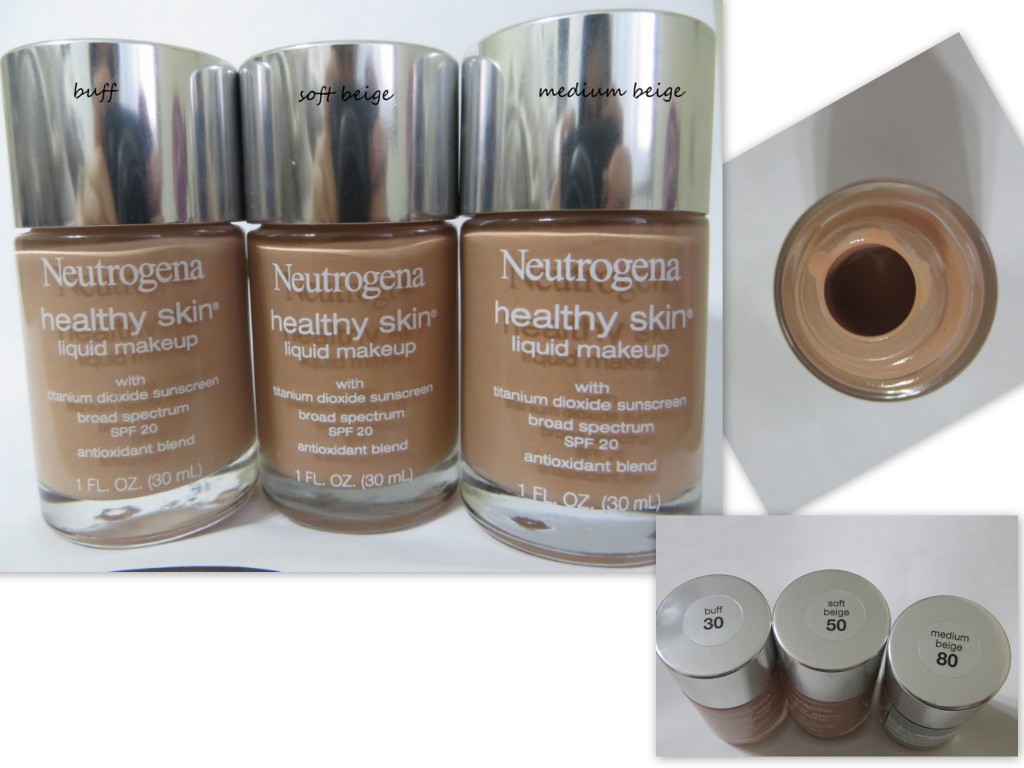 Neutrogena Healthy Skin foundation contains a blend of antioxidants and SPF 20 to nourish your skin while wearing makeup. I seem to recall earlier formulas of this makeup containing salicylic acid, but that is nowhere to be seen in the ingredients list. The makeup is extremely lightweight. With the foundation actually being rather runny, you'd be surprised at the level of coverage this provides: full coverage, all while looking as natural as can be. Even when built up for extra coverage, Healthy Skin never looks cakey. It sets rather matte, but isn't drying.
This is the one foundation I feel is OK to wear when I'm experiencing breakouts. I don't feel like I'm suffocating my skin or adding flame to the fire. Usually I feel guilty about applying makeup over problem areas, but with the Healthy Skin foundation, I can get the coverage I need while knowing it's doing good for my skin with its antioxidants.
The downside to this foundation
is the packaging. Like many other drugstore foundations, there is no pump dispenser, or any dispenser, on the bottle. This poses a problem for me because of the runny consistency. It's hard to get just the right amount out of the bottle at once, since a lot comes gushing out of the wide mouth at once.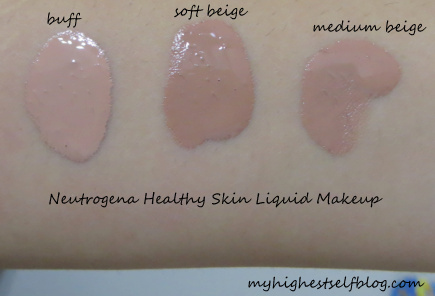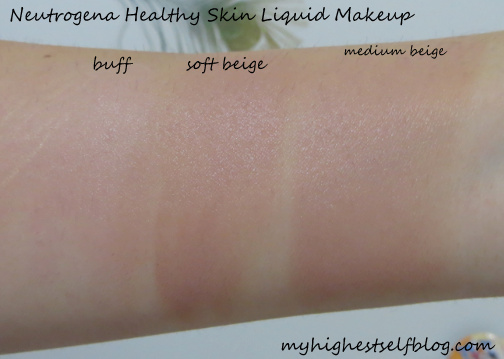 Neutrogena sent me three shades to try: Buff, Soft Beige and Medium Beige. Unfortunately, Buff was too light for me and Soft & Medium Beige were too pink-toned. I ran out and got the shade Natural Beige, which was a perfect match for my neutral skin tone.
Neutrogena's Healthy Skin Liquid Makeup is one of the more pricey drugstore foundations, costing almost $13 at my local Rite Aid. You get 1 fl oz of product which, if memory serves me right, can last me anywhere between 4-6 months.
Available in 12 shades at Walmart
and drugstores everywhere, $12-13.
Product received from PR for editorial consideration, all opinions expressed are my own. Affiliate link.
Have you tried Neutrogena Healthy Skin Liquid Makeup lately?