The Sephora store in Oakbrook, IL has a new look and they are celebrating on September 27th with FREE Sephora gift cards!  Details here:
104 Oakbrook Center
Oakbrook, IL  60523
Kingery Highway/Mid America Plaza & West 22nd Street
Phone: (630) 368-3322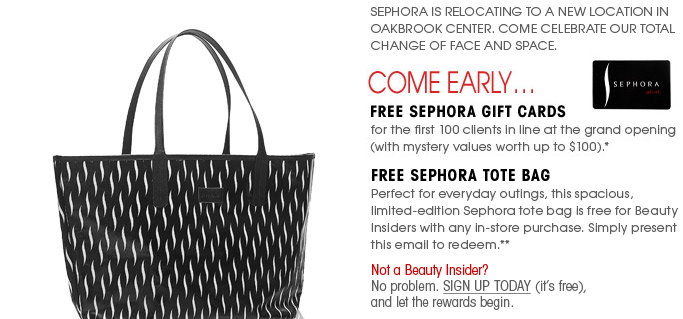 Click the logo to sign up for the Beauty Insider program:

I'm actually thinking about standing in line for this at about 9am that morning, from the fine print the odds aren't bad that you might walk away with a really nice gift card! I'd be standing in line with my 4 year old so that's why I'm still debating ;).
Post contains affiliate link.
Will you be trying for your Sephora gift card on Thursday?