I have the prettiest, and most easy-to-wear nail color for you today.  I purchased five shades from Obsessive Compulsive Cosmetics at The Makeup Show Chicago recently.  One of the five is Kava Kava, described as a "creme beige neutral, semi-opaque shimmer".  To me, it looks just like a beautiful seashell!  So gorgeous, goes with everything and really enhances your tan in the Summer.
This is 3 coats and I probably should have started with a base coat since you can see my nail underneath.  Ah well, I still love it!  It had very good dry time and no issues with the consistency of the polish.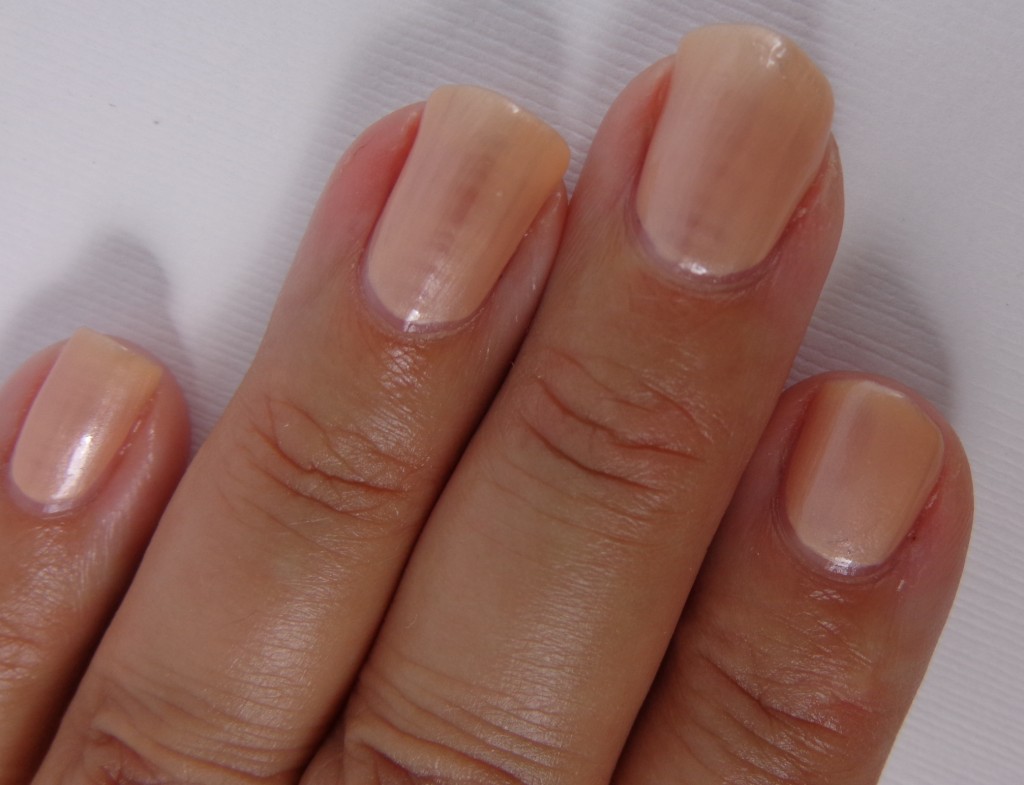 Now, because I like to share my joys, I also must share my pain sometimes.  Please take a look at what is left of Kava Kava: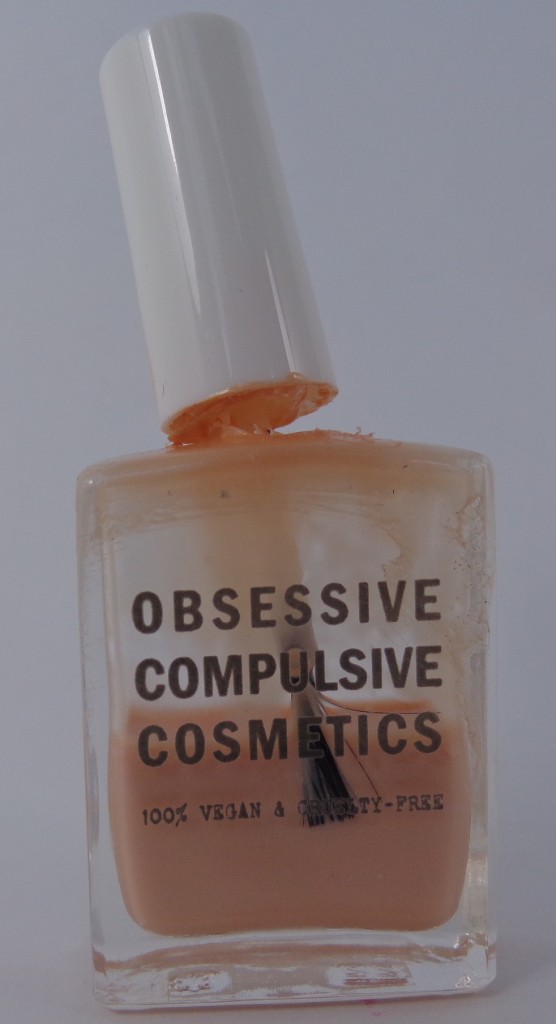 Can you believe right after taking a group photo of the OCC nail colors, I dropped this one on my kitchen floor and it broke?  Ugh!  I was SO MAD at myself for this.  Now I only have about one-third left and a broken bottle.  I have it sealed in a Ziploc bag but I'm not too sure how long it will last.
You can purchase OCC Nail Lacquer online for $8.00 each.
Have you tried OCC Nail Lacquer yet?  Do you have any "seashell" colors in your collection that I should know about?