The true scent of fresh roses has long been a fragrance that I am drawn to.  It is one of my first "scent memories" actually.  At the age of about 6 or 7, we had a neighbor with a front yard FULL of roses, mostly red if I remember correctly.  I can smell those garden roses whenever I think of those days.  A few products from LUSH have prompted this "Ode to Roses" post today :).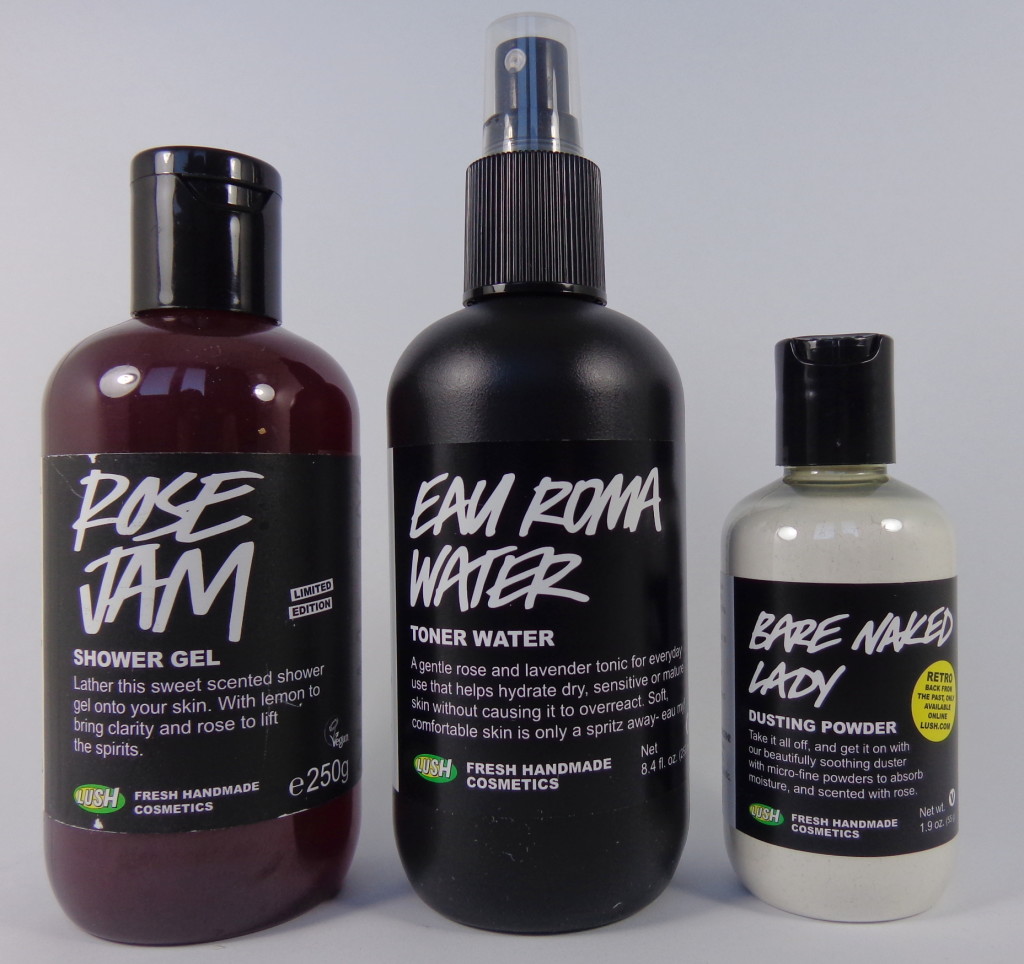 The Rose Jam Shower Gel is made with remarkable ingredients like Vanilla Pod Infusion, Cypress Leaf Infusion, Goji Berry Juice, Argan Oil and more.  The Organic Rose Absolute and Rose Oil in this shower gel make it UNDENIABLY the best and most intoxicating rose-fragranced product I have ever encountered.  It is sweet and so different from any other rose product I have tried.  I'm guessing it's the Rose Absolute and the Sicilian Lemon Oil that combine for this fragrance party. You have no idea how difficult it is to move on from this shower gel!  As a blogger, I often have several products waiting to test and it was beyond challenging to put this one aside.  I also really like the deep, dark burgundy color of the gel itself.  If you are a fan of the rose aroma, you need to get your hands on Rose Jam!!  It is limited edition, brought back for Christmas so act fast if you want to try it.
The Eau Roma Water Toner Water is a rose and lavender tonic for spritzing on the face before moisturizer.  While I enjoy a nice toner water that I can spray, the fragrance was lacking for me.  It is made with Lavender water and Rose water but I did not smell roses at all.  It's really not highly scented with lavender either so that is a plus for me (I really dislike lavender).  I'm sure there are hoards of people who will love this toner water, though.  It is gentle for every day use.
The Bare Naked Lady Dusting Powder is described as a "soothing duster with micro-fine powders to absorb moisture, scented with rose".  Since this powder includes Rose Damascena Flower Extract I do detect more of the rose scent than in the toner.  It is a lovely product to use in my night time routine.  I can dust it on for a luxurious feel and head off to bed with a bit of fragrance.  This powder does contain some glitter but it is very sparse (you should be able to see it in the close-up photos below).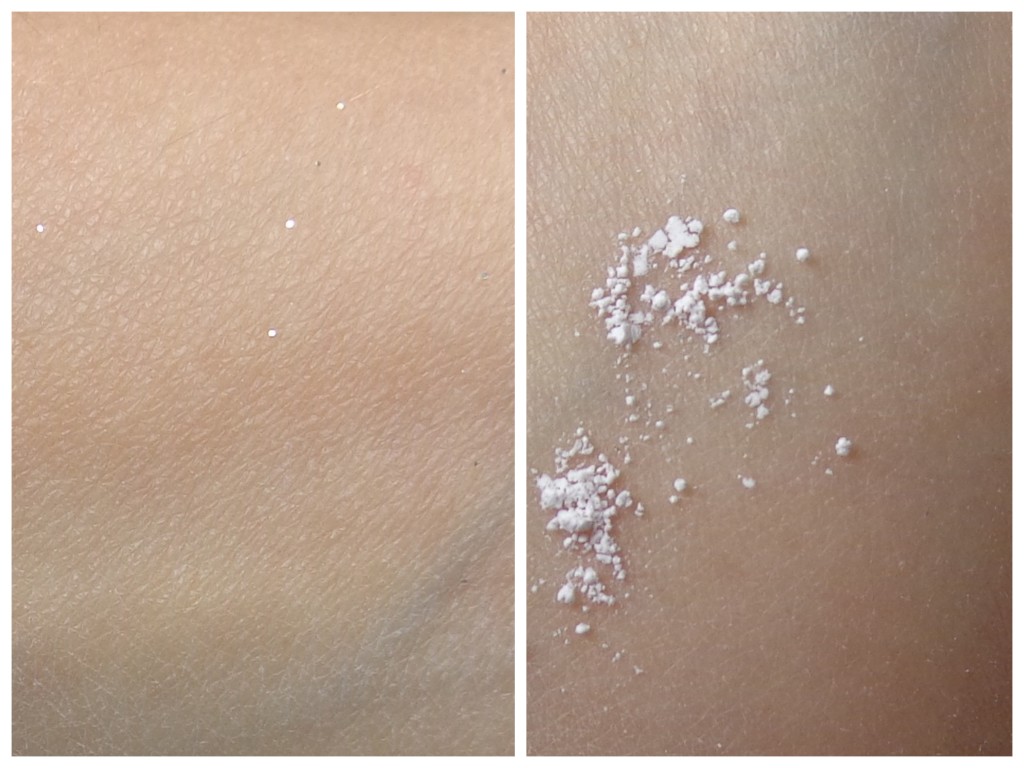 Overall, I'm sure you can tell that the Rose Jam Shower Gel is my definite MUST-HAVE in this little group.  The other two products are lovely but the shower gel just overwhelmed me with fabulosity!  All available at LUSH.com:  Rose Jam Shower Gel (limited edition), $10.95 to $19.95; Eau Roma Water, $9.95 to $21.95; Bare Naked Lady Dusting Powder, $6.95
Product received from PR for editorial consideration, all opinions expressed are my own.
Do you enjoy the scent of fresh roses? If so, what are some of your favorite products?