This week, I decided to get busy with a few Sheswai Lacquers and some nail art supplies from Nail Art Society!  I came up with a pretty polka dot manicure with a bow on top: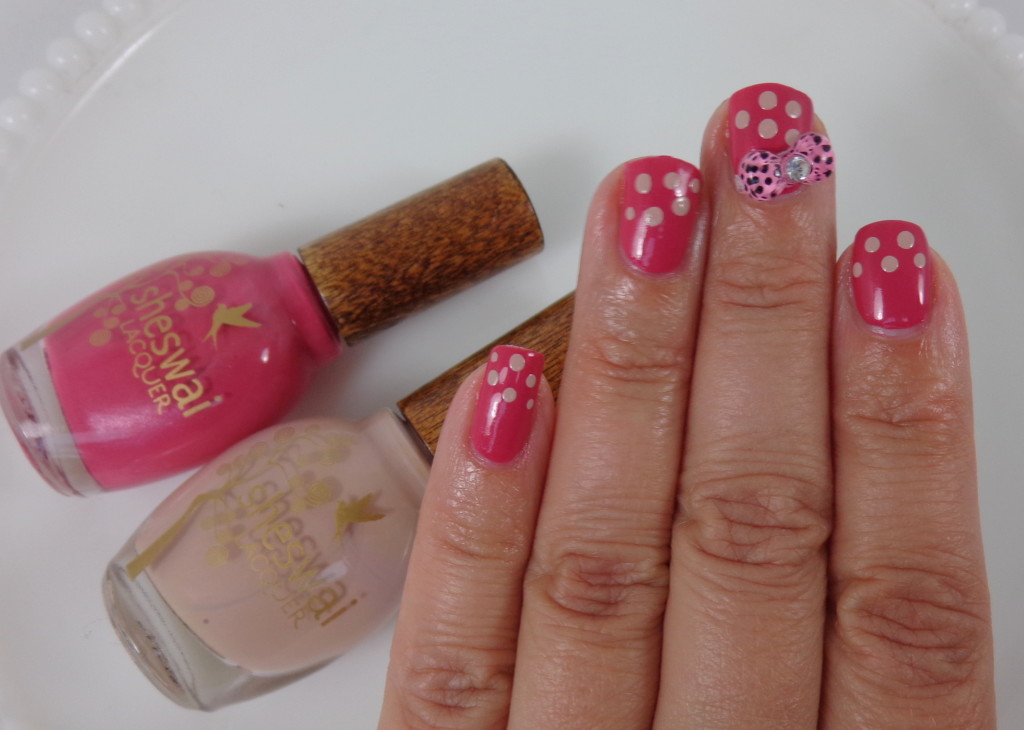 I applied two coats of Ladylike from Sheswai, then top coat.  I used my dotting tool to make polka dots with For Real from Sheswai.  Loved it!  Sheswai Lacquers provide a flawless finish, so easy to apply.  If you follow me on Instagram, you may have seen my post.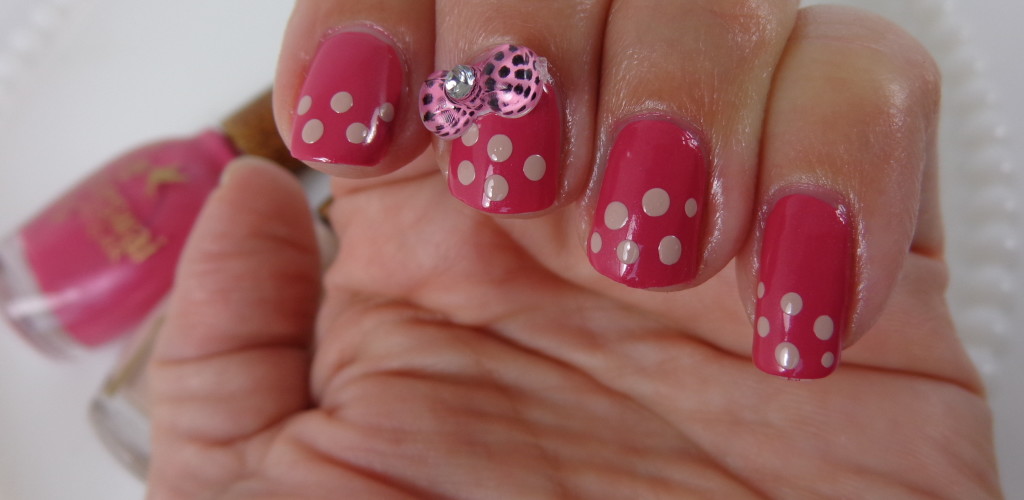 Since most everything is better with a bow on top, I added a dab of nail glue and attached a 3-D bow to one of my nails.  Voila!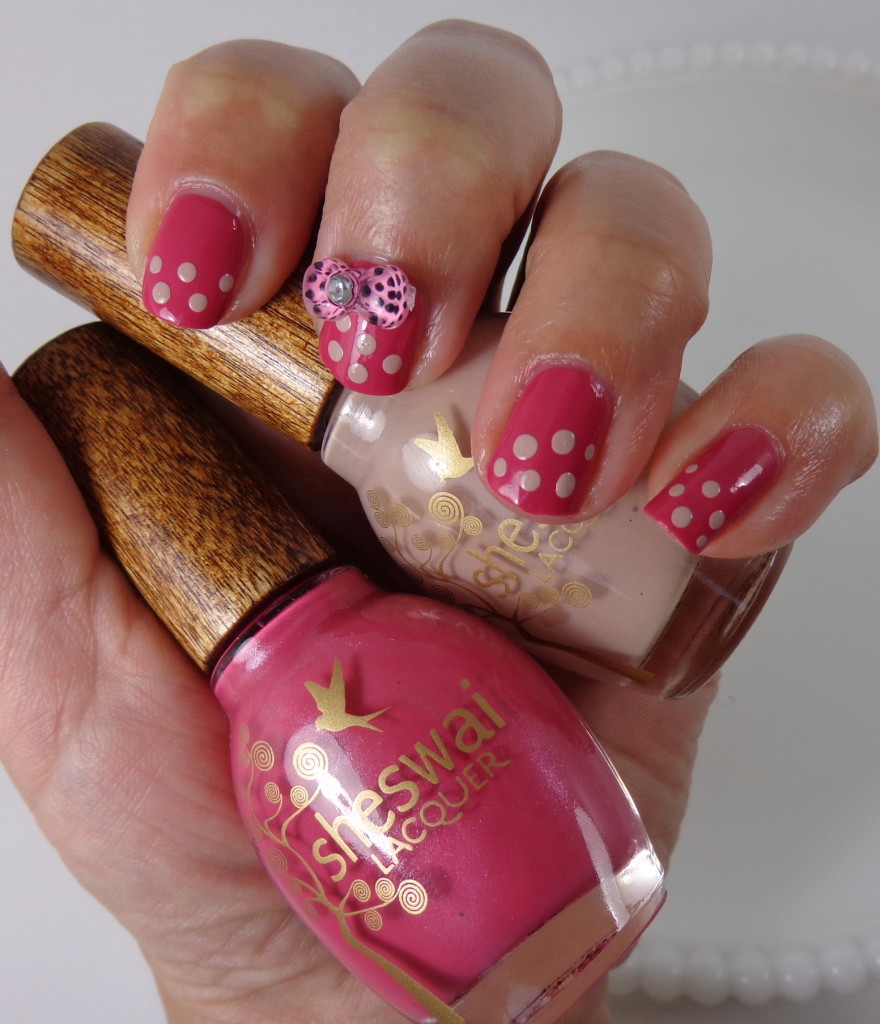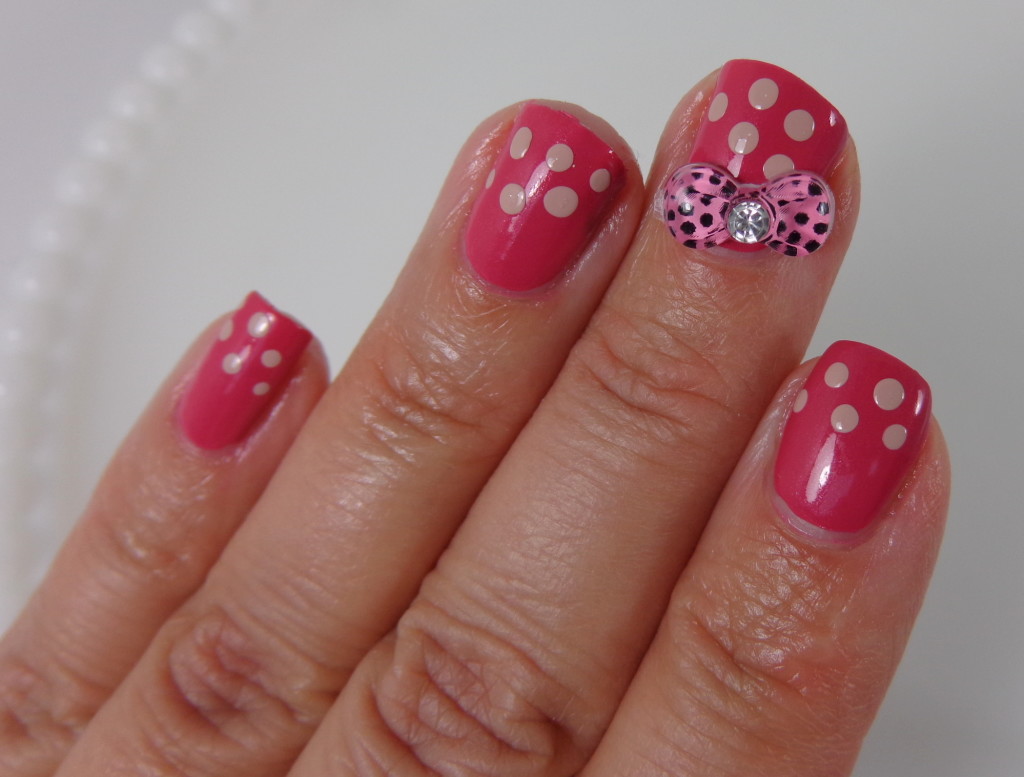 The finished look had my daughter saying I had "Minnie Mouse nails", so cute :).  I did her nails to look just like mine, bow and all!  Her little bow didn't last very long but my bow stayed on for about 48 hours, even through all the dish washing, showers, etc.  Kinda cool!  Find Ladylike and For Real at  SheswaiBeauty.com, $16 each
Sheswai Lacquers provided for editorial consideration, all opinions are my own.
What do you think of my latest manicure?  I'd love to know about your latest!