If you have been itching for some really cool, fresh new type of makeup for this Holiday season I think PUR Cosmetics has filled that bill. I recently received their new Eye Polish to try out, and after playing with them for a week or so, I'm ready to give you the low down.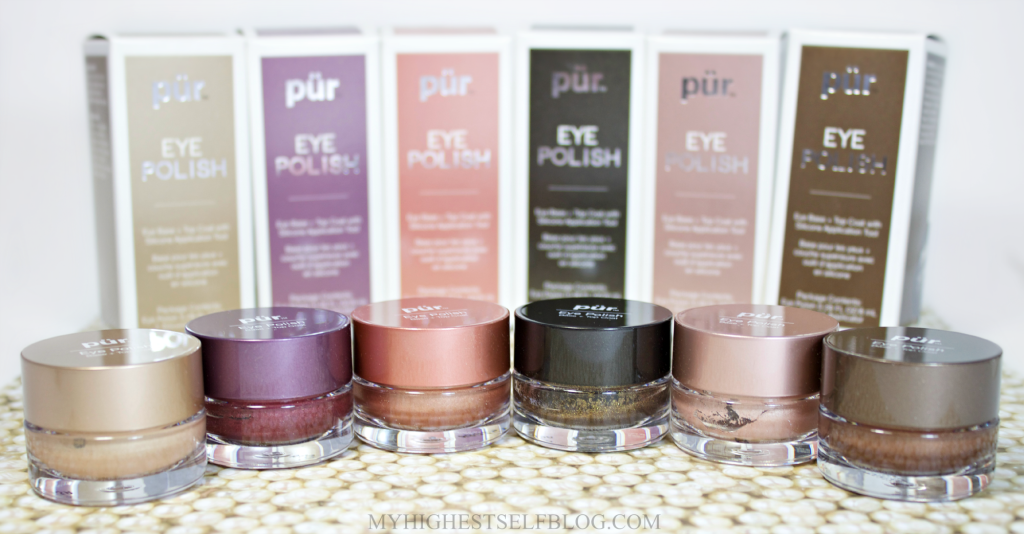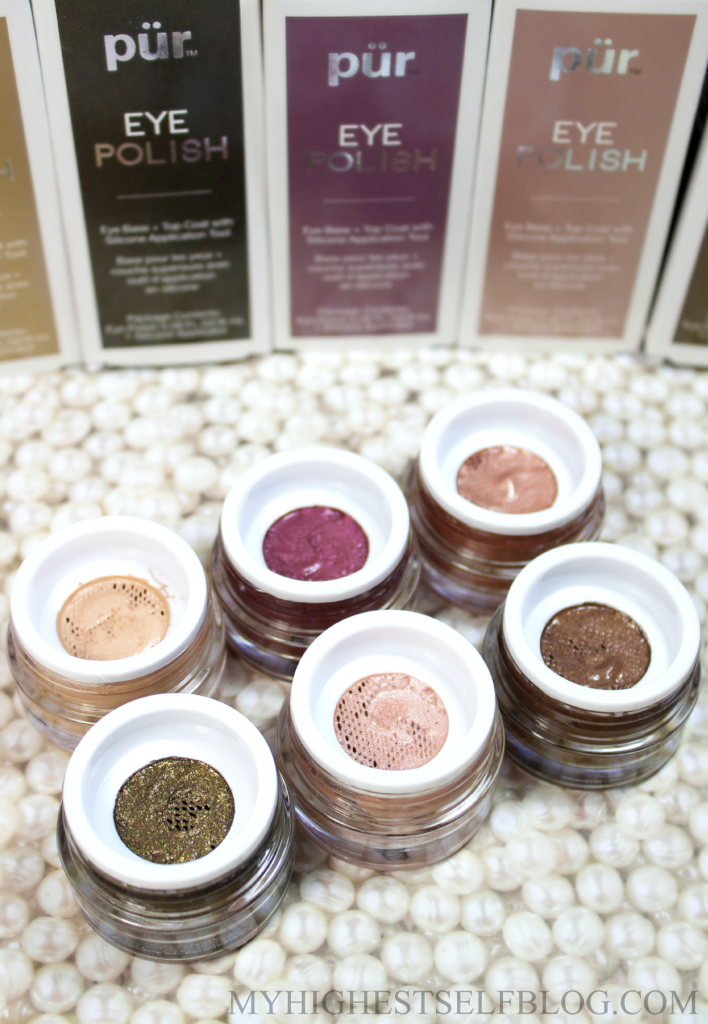 PUR Cosmetics Eye Polish is such an interesting and versatile product and they are really like nothing I've ever tried before. They can be used in a few different ways such as: alone as a cream shadow for a vibrant iridescent look, as a base for other shadows for a deep dramatic effect, or as a top coat for added shimmer and depth. Each Eye Polish comes with a latex free silicone applicator and a mini instructional guide.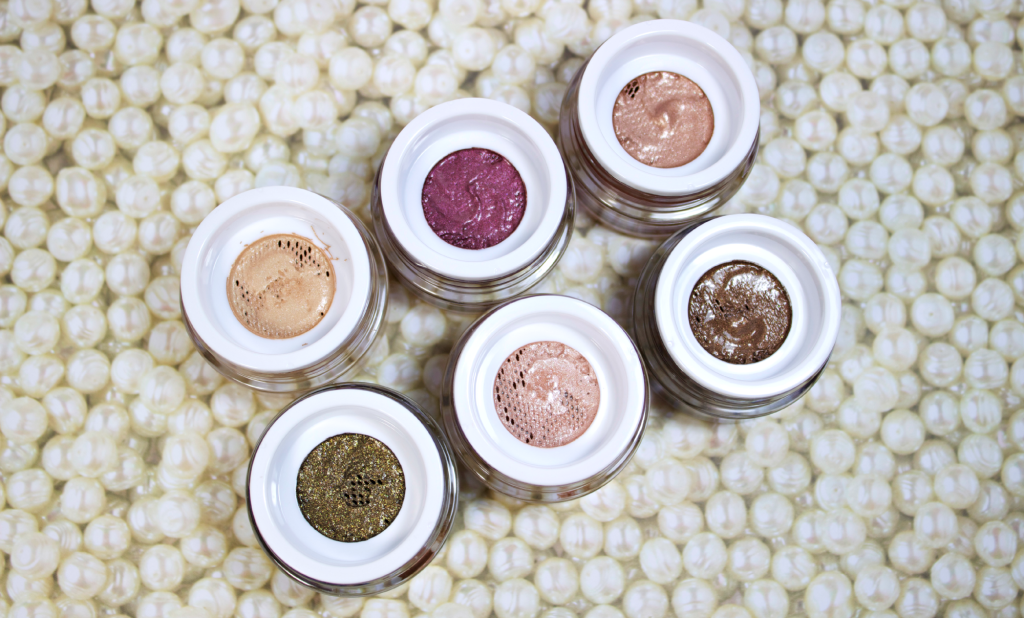 The product itself is a thin pure-pigment liquid that is intensely pigmented. (Think like how a loose shadow is, only this is liquid.) The hard plastic jar has a mesh screen and a raised circular shape in the cap that pushes the mesh down, which collects the pigment, each time you open and close it. I have tried to apply them using a few different methods, but I found that the silicone applicator gives you the boldest and most opaque color. The pigment can be applied with a regular eyeshadow brush, but the result is much more sheer. Also, when they are applied with the applicator provided I hardly got any fallout, which made me really happy since most shimmery shadows are notorious for that. They also wore extremely well, with no creasing or fading for 6-8 hours on me!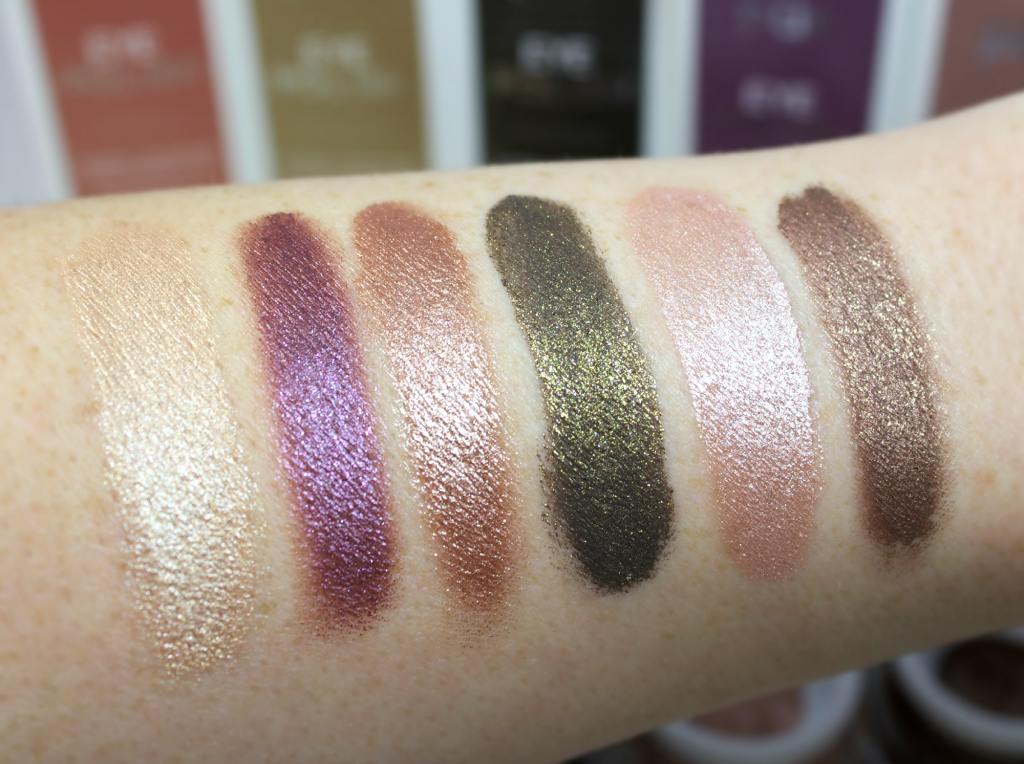 Cashmere – Shimmery Champagne
Velvet – Plush Amethyst
Silk – Prism Copper (One of my favorites)
Caviar – Lavish Black with Gold Karat Flecks. (This is insanely gorgeous!)
Satin – Sheer Crystal Pink
Suede – Earthy Seductive Neutral Brown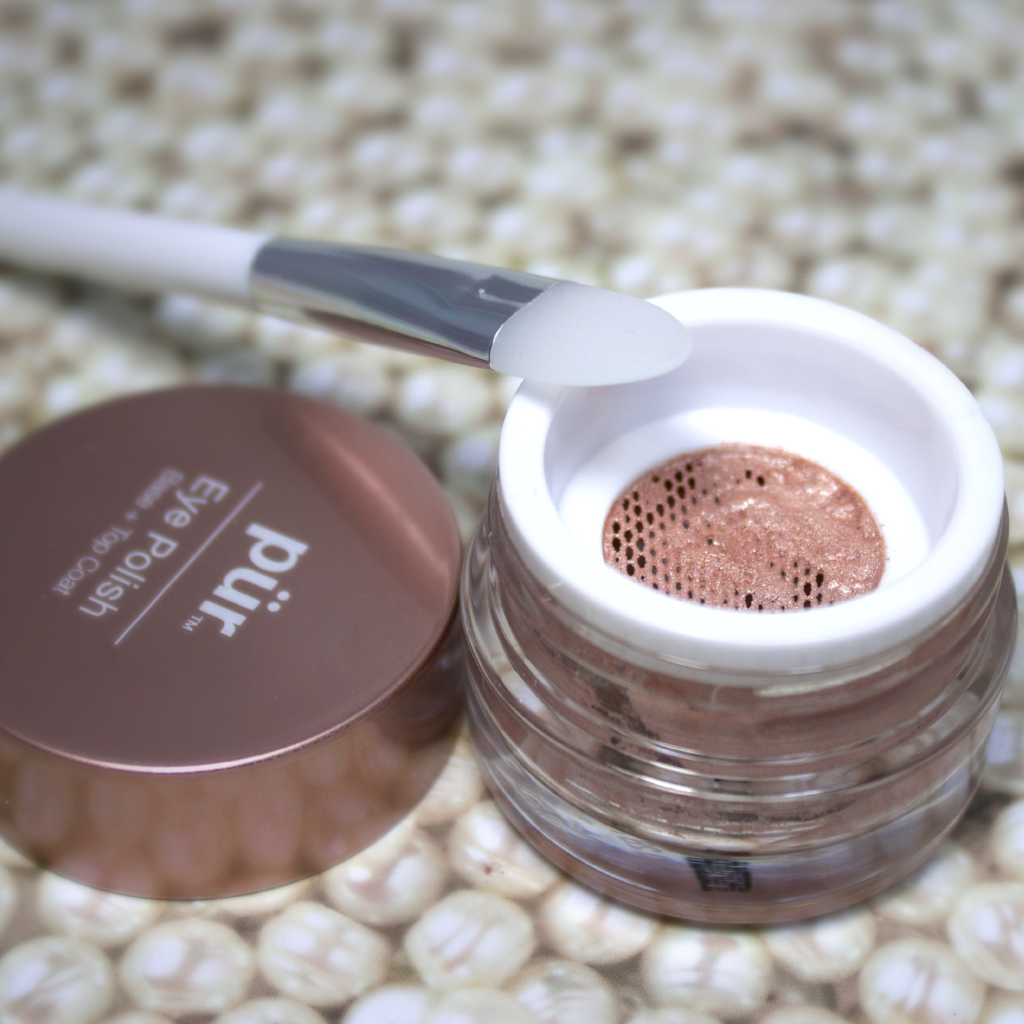 These are quite difficult to blend out (for me), so I think that they work best when they are applied strategically on the lid and or brow bone. I love the shimmering effect that they have though, the light really seems to catch my eye when I am wearing these and the colors are all very flattering and wearable. They retail for $26 each and you can find them at PUR Cosmetics, Ulta and Kohl's. These, and all PUR products are cruelty free.
Product received from PR for editorial consideration, all opinions expressed are my own.
Do the new PUR Cosmetics Eye Polish shadows appeal to you?