Over the past several months I have become so taken with essential oils.  I purchased a starter kit from Young Living at the beginning of 2016 because I spotted a deal that included a diffuser and a few oils.  I thought it was a decent deal at the time but quickly realized the oils were priced too high for my budget.  I have been researching different companies, as all essential oils are not the same quality.  I recently discovered Sky Organics for essential oils and they kindly sent over product to review.  Sky Organics oils are 100% natural and undiluted, therapeutic grade and organic.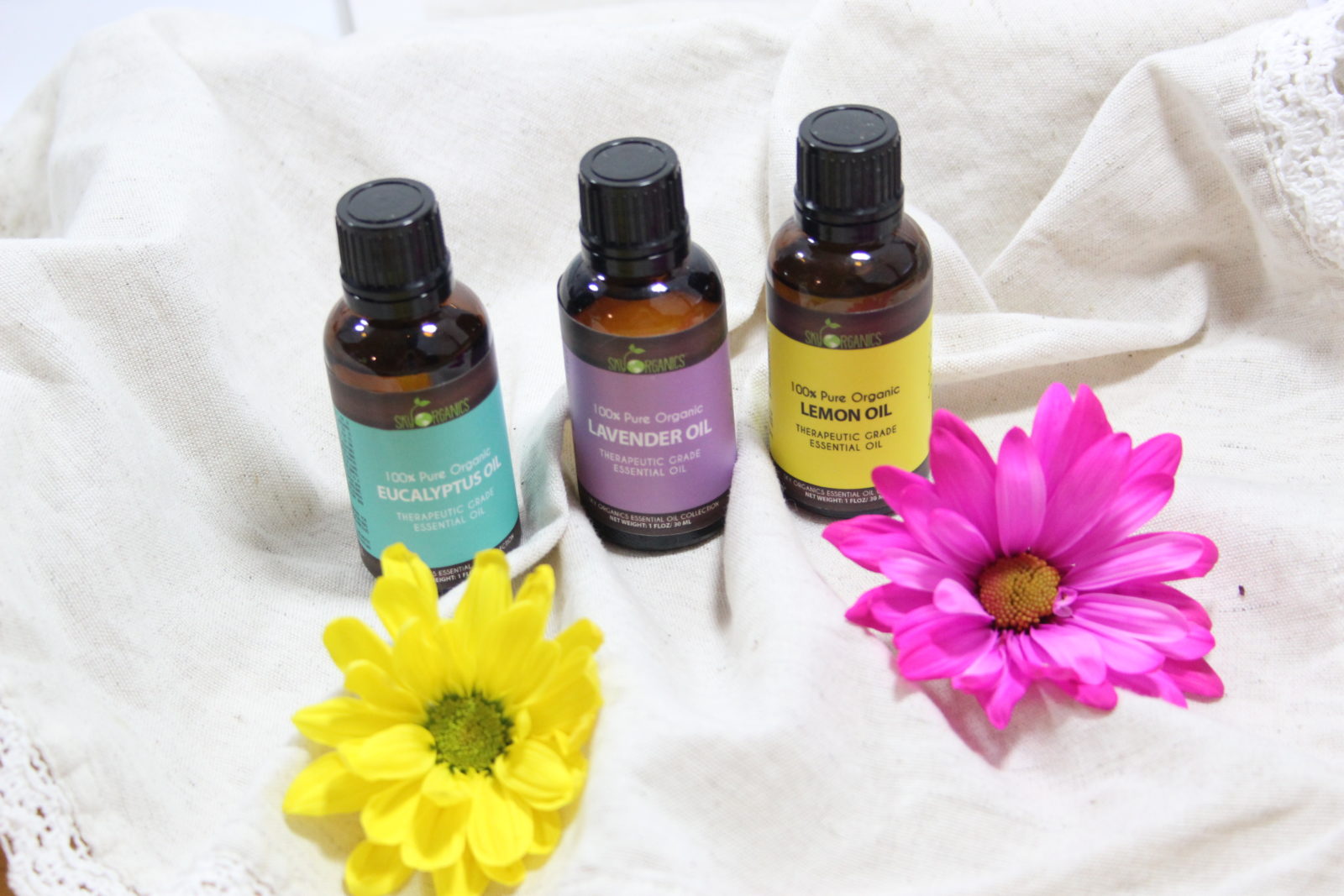 One of my favorite essential oil diffuser recipes uses 2 drops Eucalyptus, 2 drops Lavender, and 2 drops Lemon.  It creates a fragrance in the air that reminds me of my first trip to a real day spa.  This combination is quite calming and I find that the Eucalyptus is helpful when I'm having issues with my sinuses and also works to loosen up sore muscles.  It's kind of hard to believe that breathing in diffused essential oils can help with things like sore muscles, headaches, blocked sinuses and more.  I have personally experienced these benefits myself!  One of my favorite pastimes is researching new diffuser blends and ways to use essential oils in my home.  Try searching Pinterest or just use Google and you will find so many resources.  What I love is that you can really tailor a diffuser recipe to make it your own.  I know I have tweaked many a recipe because I might have found one essential oil too overpowering or wanted more of something.
I hope you try this Relaxing Spa Diffuser Recipe (maybe start out with just one drop of each and tweak it from there!).  Be sure to let me know how you like it.
Relaxing Spa Diffuser Recipe
2 drops Eucalyptus
2 drops Lavender
2 drops Lemon
Sky Organics essential oils are at a great price for the large 1 fl. oz size.  You might want to grab the the set of 5 essential oils, perfect for beginners.
Product received from PR for editorial consideration, all opinions expressed are my own.
SHOP:  SkyOrganics.us
Disclaimer: These statements have not been evaluated by the Food and Drug Administration. This product is not intended to diagnose, treat, cure, or prevent disease.
Do you have a favorite diffuser recipe to share?