While I do love my home, there are a few areas that need a little help in the decor department.  Our living room is nice, it's a large room and we have plenty of seating but it lacks that spark.  The color scheme is basically black, grey…and then some more grey!  I think my main issue is that we have had our black leather sectional for so long and I am just not into it anymore.  It really puts a damper on the whole room for me at this point.  Luckily, I was given the chance to participate in the Home Style Challenge with Renuzit Pearls Scents.  Armed with a $50 gift card to Homegoods, I set out to liven up my space on a budget.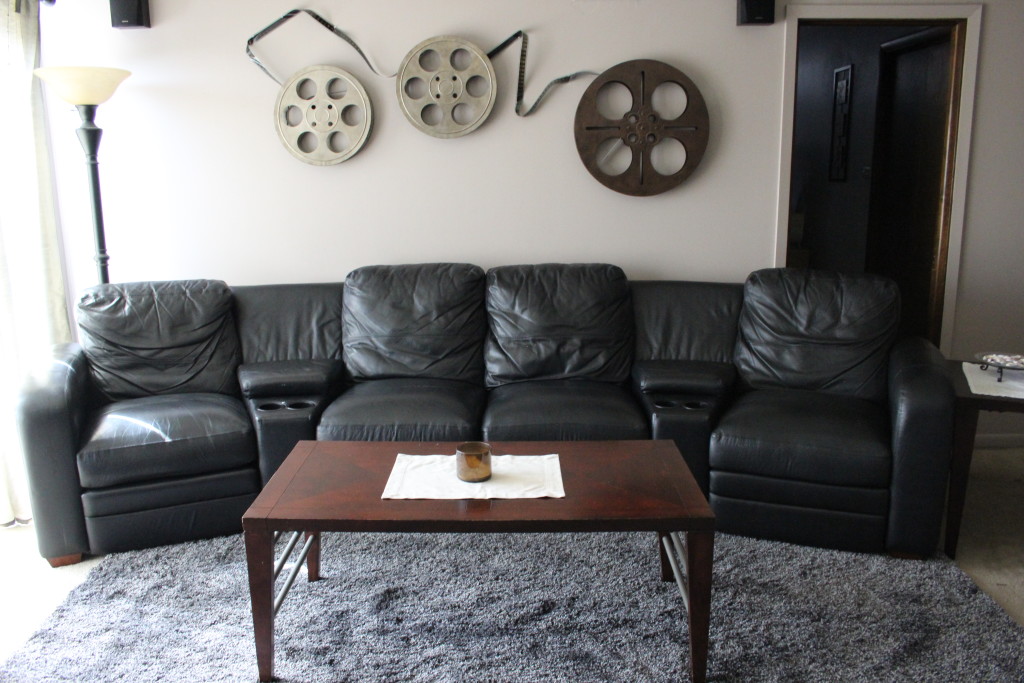 BEFORE
Honestly, I think the drab color scheme in our living room actually made it super easy to shop!  I knew I wanted to work with greens and/or blues to complement the Renuzit Pearls Scents that I would be adding to the room.  It took me only about 10 minutes to find the perfect items in Homegoods to transform my living room.  No joke!  Besides the fact that Homegoods has so much to choose from at such low prices, I just know what I like.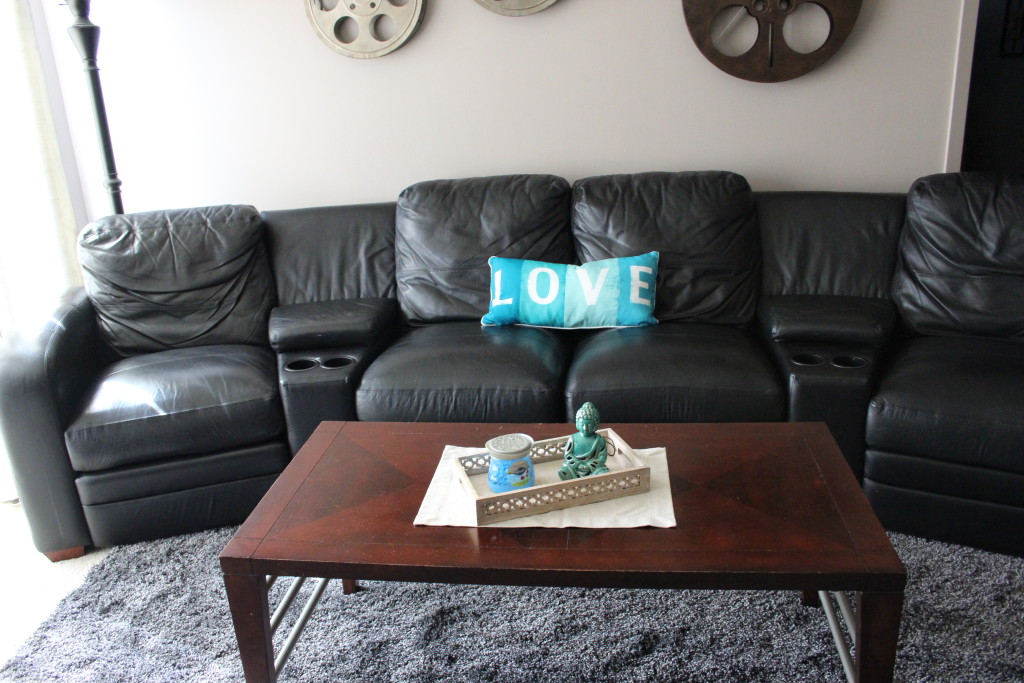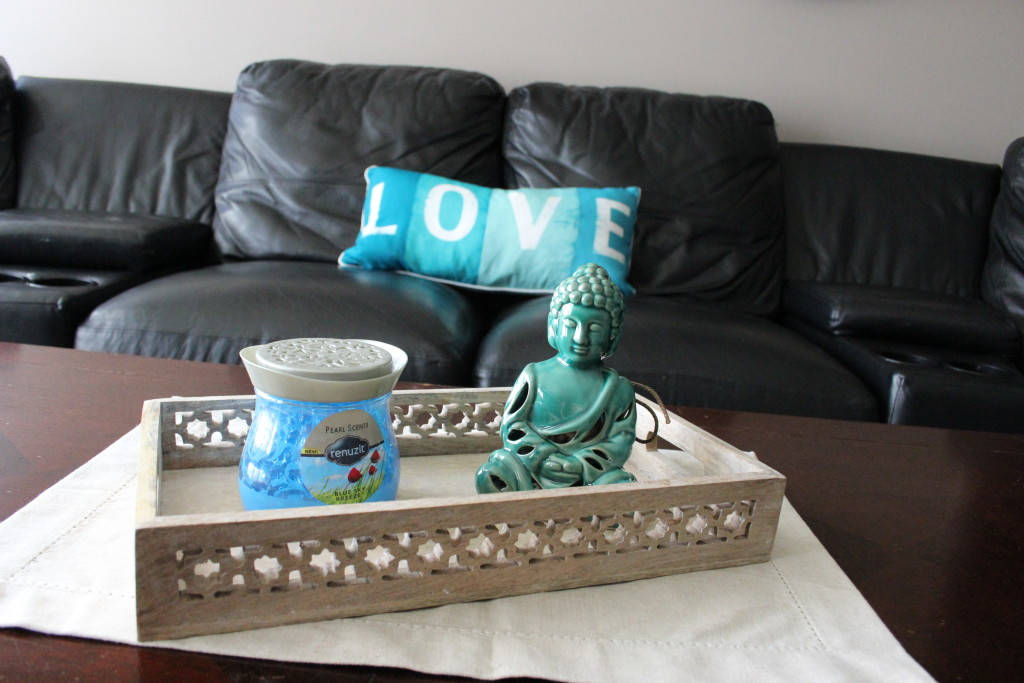 I perked up our living room by adding the LOVE pillow to our couch, carved wood tray and small buddha-esque statue to our coffee table.  The Renuzit Pearl Scents Air Freshener in Blue Sky Breeze fits right in here!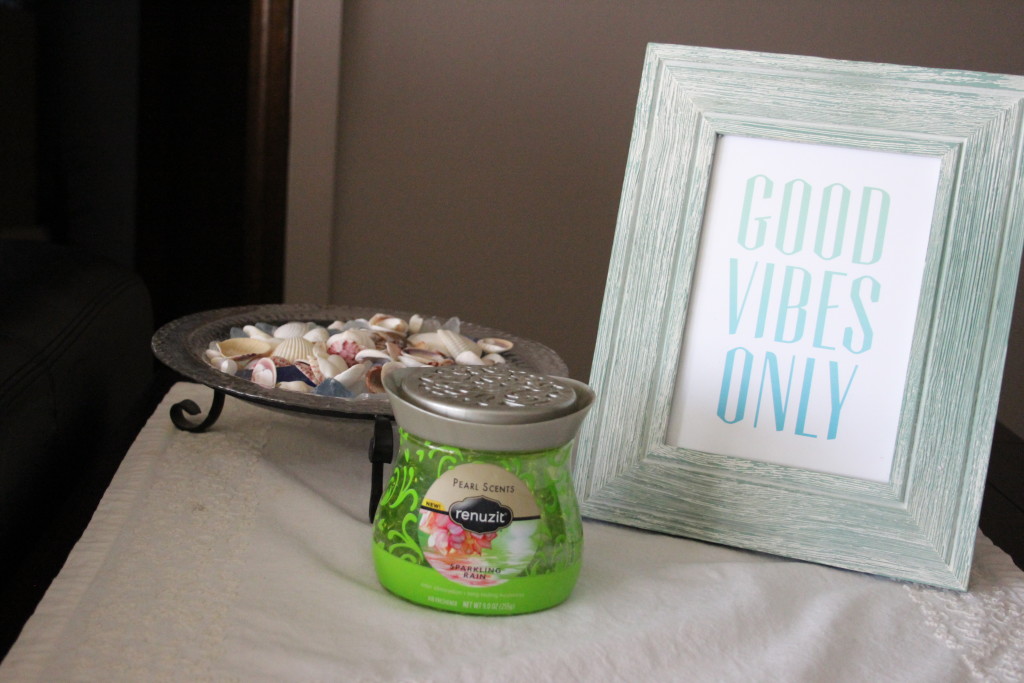 I also picked up this beautiful photo frame which was perfect for the GOOD VIBES ONLY print I purchased from this Etsy shop last week.   It looks great on our side table, which was pretty bare except for my dish full of sea glass and seashells.  I'm pretty much in love with the new look in our living room, it has such a summer feel to it now!  P.S.  The four items I picked up at Homegoods only totaled $48 and some change.
I can add the Renuzit Pearl Scents Air Freshener in Sparkling Rain to my side table to switch things up a bit.  Both scents are fresh and add a nice touch to the room.
CONNECT:  Find out more about Renuzit Pearl Scents Air Freshener.
The Renuzit brand provided me with a sample of Renuzit and gift card to shop. All opinions are my own.
Have you seen the Renuzit Pearl Scents in stores yet?  Have you shopped Homegoods lately?