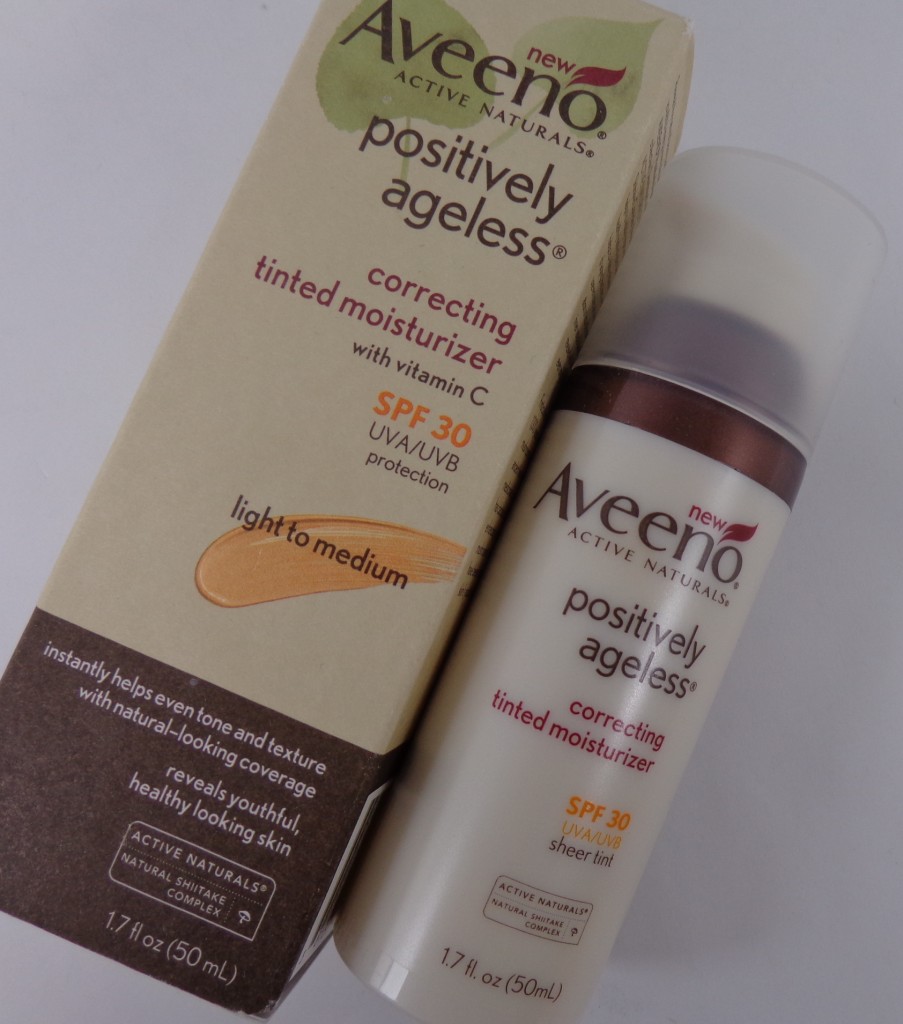 Lately, I have been testing out the new Positively Ageless Correcting Tinted Moisturizer from Aveeno.  I have the Light to Medium shade and it claims to even tone and texture with natural-looking coverage.  It is formulated with Natural Shiitake Complex and Vitamin C to hydrate and nourish the skin.  Shiitake mushrooms have been shown to enhance skin's youthful appearance…nothing wrong with that!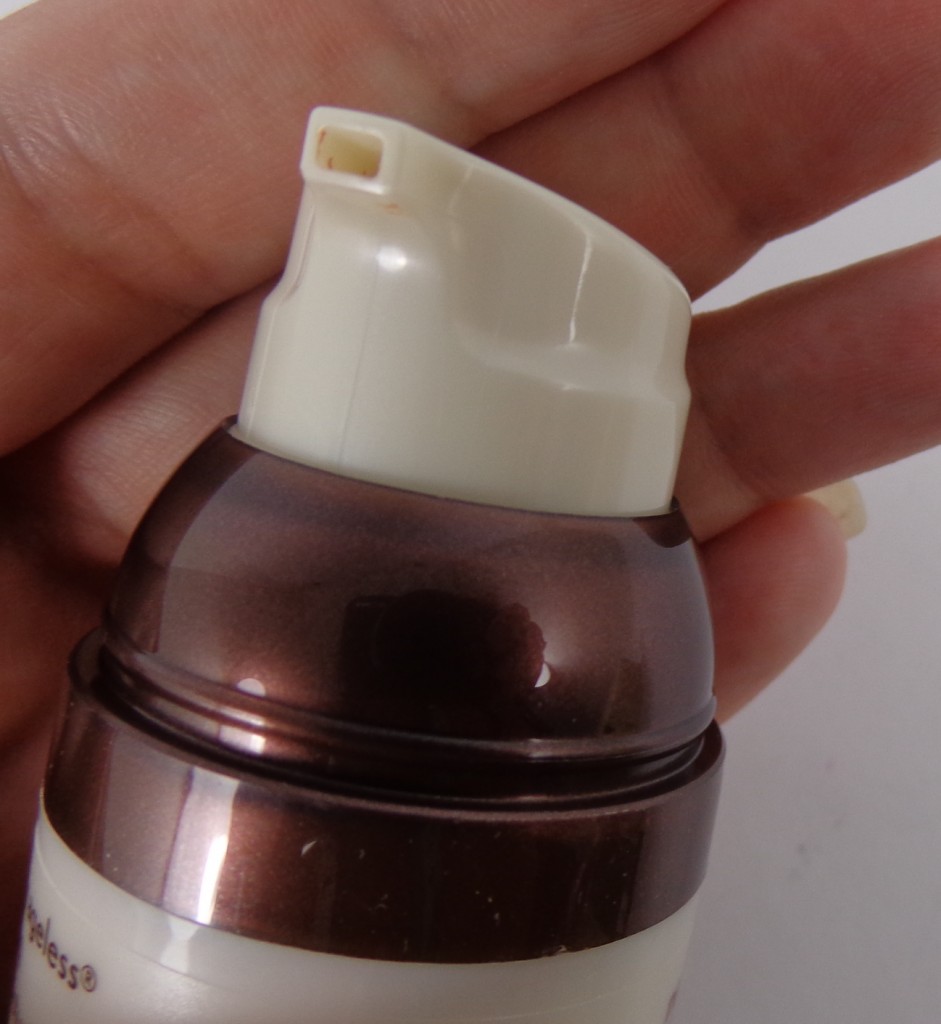 While I found this tinted moisturizer to blend well and provide natural-looking light coverage, it was not the best for my oily skin.  Within an hour of wear, my skin was extremely oily even with a dusting of setting powder.
It has a wonderfully fresh scent, a light texture, and gives the skin a lovely sheen when first applied.  I also love that it has an SPF 30 UVA/UVB protection and contains the Active Naturals ingredients.  Unfortunately, my skin is just oily and didn't get along well with this one!  The way it acted with my skin I'm guessing this would be great for those with dry skin.
You can find Aveeno Positively Ageless Correcting Tinted Moisturizer at stores for around $19.99 (you can always find a good sale at CVS, Walgreens, or ULTA).
* Product provided for review, all opinions expressed are my own . *
Have you tried this product yet?  What's your favorite tinted moisturizer?