Last night our whole family was in attendance for the Chicago opening of Dreamworks' How to Train Your Dragon Live Spectacular at the United Center. We all expected to be wowed with MAJOR animatronics on a larger-than-life scale and not one of us was disappointed!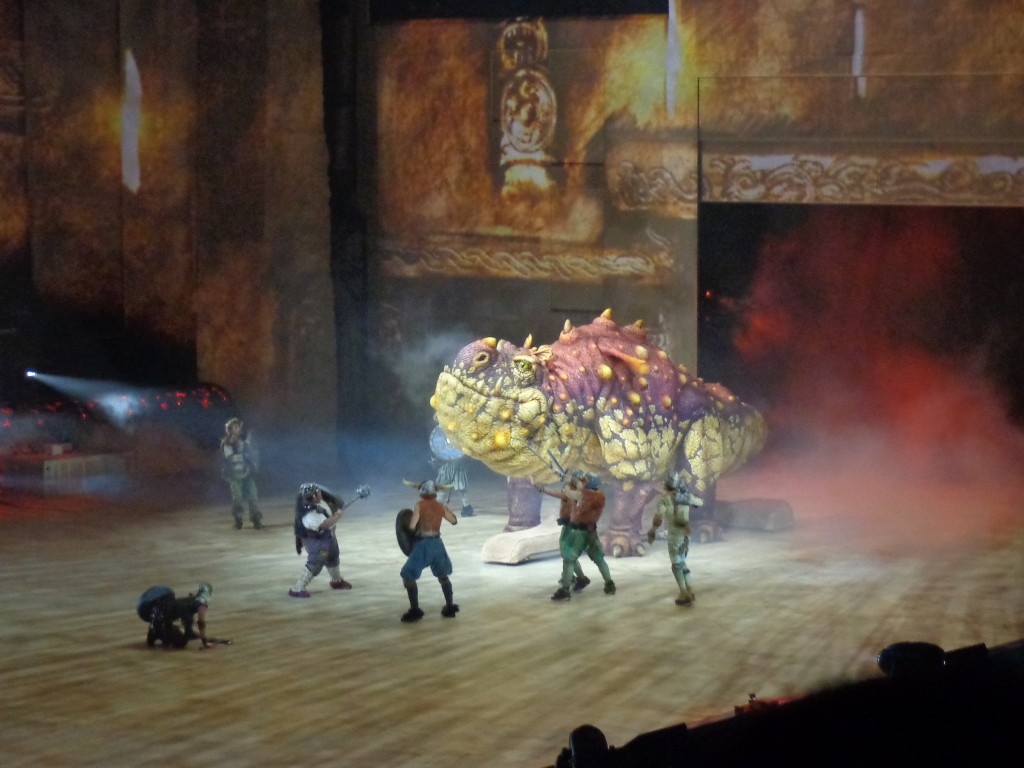 I knew my son would be in absolute awe at a show filled with dragons and vikings galore but I was over the moon that my 4 year old daughter loved the show as well.  She was a teensy bit scared at first, more due to ominous sounds in the opening more than anything.  After the first 5 minutes, she was engrossed in the storyline and ecstatic that there was a girl character, Astrid, in the show!
From the beginning, the story of the friendship between Hiccup and Toothless the dragon had my son on the edge of his seat (literally).  We all enjoyed everything from farting dragons (yes!), viking dance routines, and especially the huge dragons in flight overhead.  More than once I found myself forgetting that I was sitting in a seat in the United Center .  With projection on the entire stage floor and back wall, the show transports you into what feels almost like a 3D movie but LIVE!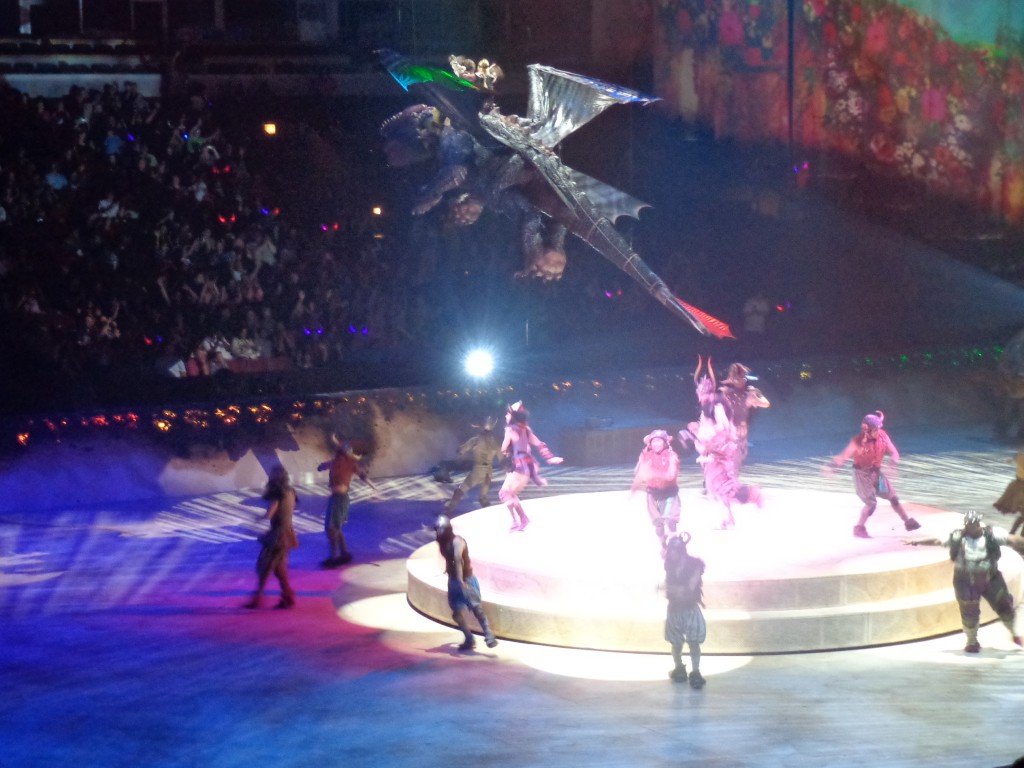 Our family of four, ages 40 years to 4 years, all appreciated every aspect of Dreamworks' How to Train Your Dragon Live Spectacular.  We certainly recommend this show for the whole family.  See all of our photos from the show here!
Special discount:  Use code MOM in the Promotions and Special Offers Box on www.ticketmaster.com to receive a 25% discount on select seats for all cities. This discount is for weekday performances (including Friday night) at select price levels only.
More Chicago dates:  At United Center in Chicago on  Friday, July 27 at 7:00 PM; Saturday, July 28 at 11:00 AM, 3:00 PM and 7:00 PM; and Sunday, July 29 at 1:00 PM and 5:00 PM with free parking at official United Center parking lots for all performances.
Check the tour schedule to find out if How to Train Your Dragon Live Spectacular is coming to a city near you.  For more information be sure to visit www.dreamworksdragonslive.com.
Disclosure:  I received complimentary tickets to this show, all opinions expressed are my own.