I have a stock of facial wipes at all times.   They are great for a first step in removing makeup or as a one-step cleanser if I'm extremely tired at night.  I have a couple of long-time favorites but I like to try new things (obviously).  Recently, I gave the Simple Exfoliating Facial Wipes a try.  They boast a "2-in-1 cleansing & exfoliating with 100% clean, no residue".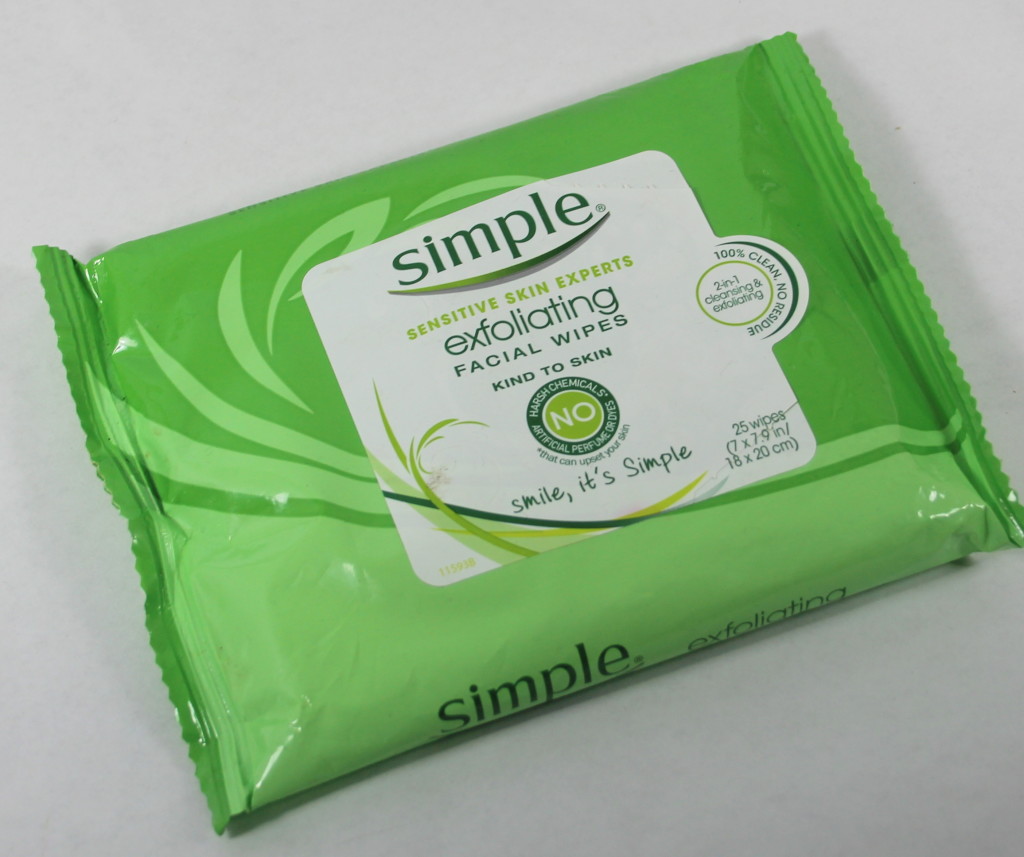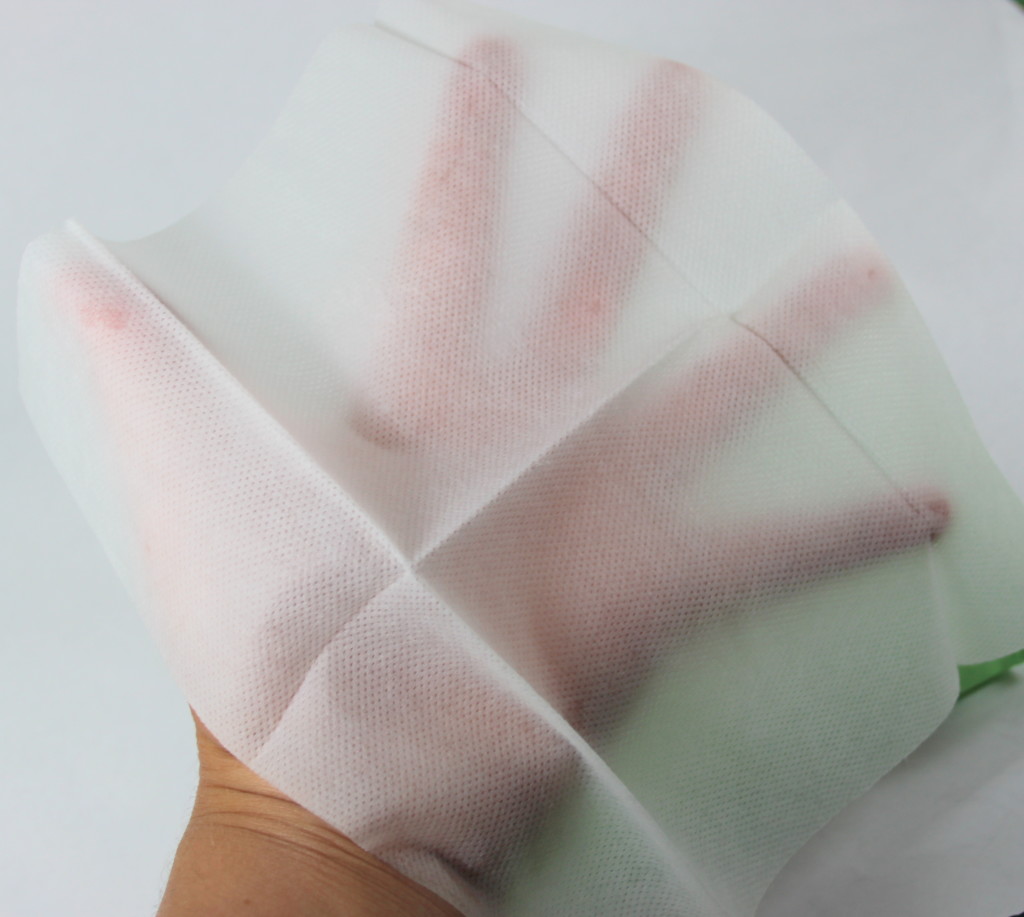 First off, they are quite large as you can see here (7  7.9 inches according to the package).  Right away I noticed the textured surface and that they are quite stiff.  On first use, I liked the cleansing abilities and felt that the texture helped with cleansing and light exfoliating.  But with each use after that I just could not get over how stiff these are!  I can actually "hear" the wipe rubbing on my face when I use them.  It produces a scratchy sound against my skin as well as having a scratchy feel.  Maybe it's just me and my overactive sensitivities to sound and texture…but I have to say I did not enjoy these wipes.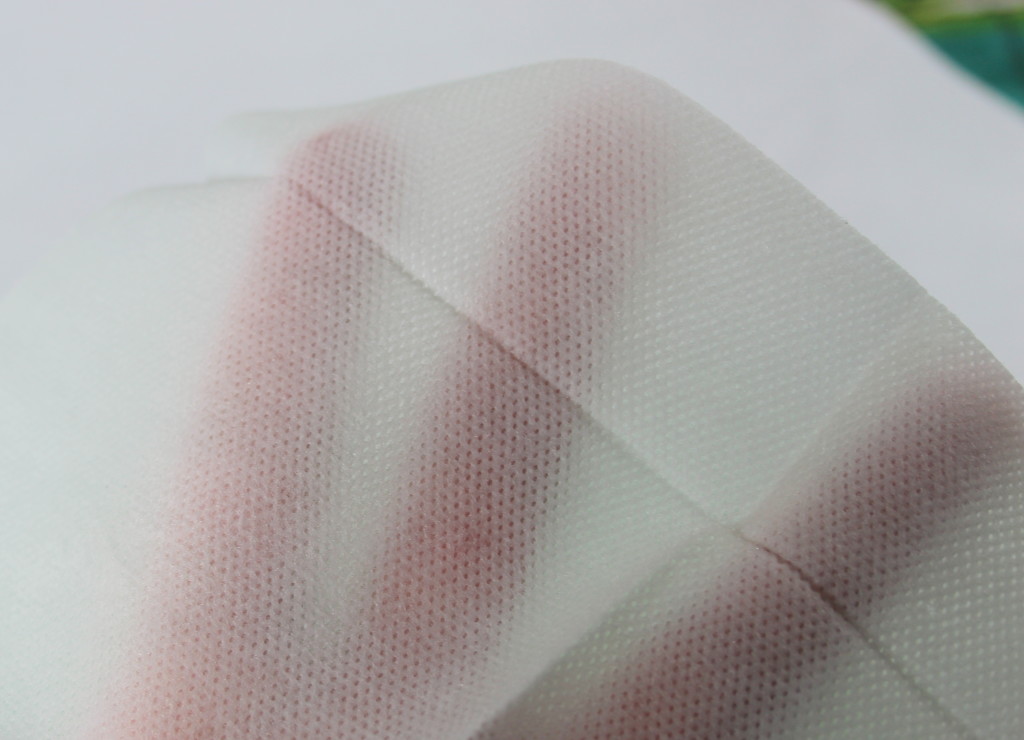 I can't argue that they are good at cleansing and don't leave a residue.  However, I could not get over the stiff and scratchy feel (and sound) of the Simple Exfoliating Facial Wipes.  I now keep these in my purse just for wiping off my hands after applying sunscreen.  Very handy!  A Simple product that I do currently love:  Simple Eye Makeup Remover Pads.
Product received from PR for editorial consideration, all opinions expressed are my own.
Have you tried these facial wipes yet? Do you have a favorite right now?