I have had the chance to use the Fab Pore Hot Cloth Cleanser from Soap & Glory for a while now and would love to share my results!  Described as a "3-in-1  concentrated deep purifying formula", this cleanser comes with a muslin face cloth.  Ingredients include sweet almond, orange, and lavender essential oils as well as cocoa seed butter.  This combination creates a moisturizing cleanser that has been great for clearing pores in my oily skin!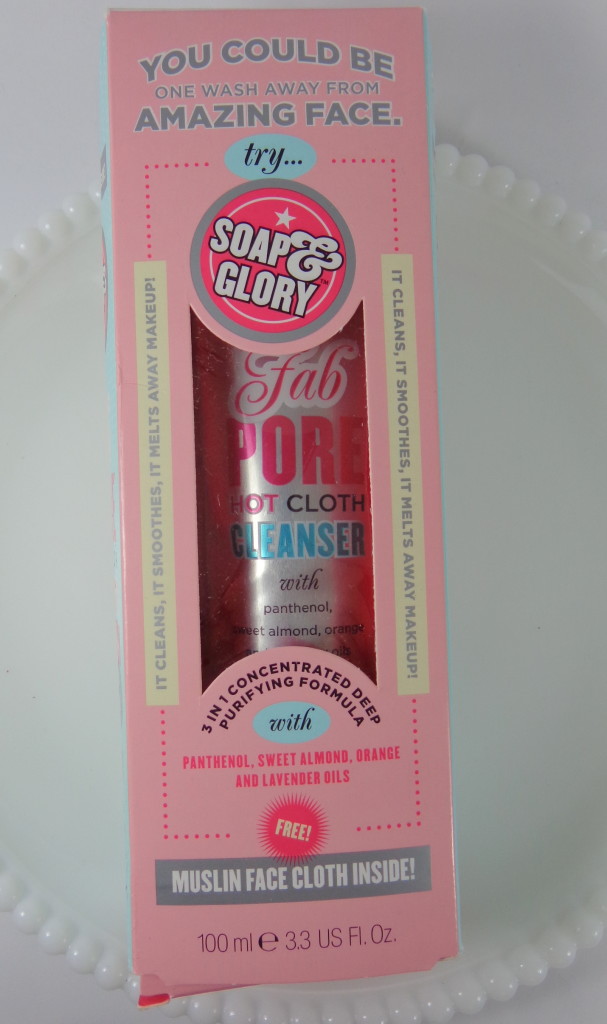 I love the cute packaging complete with clever instructions: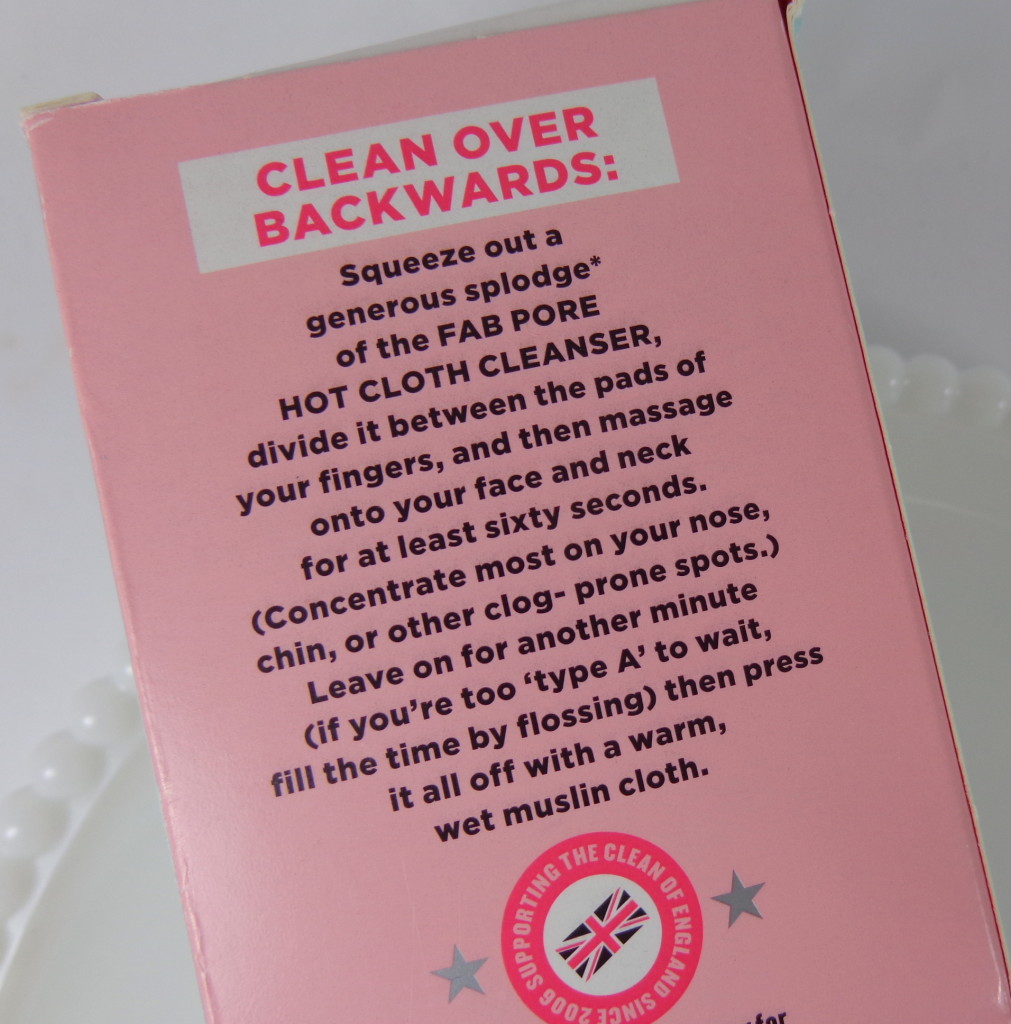 I followed the directions above for use and all went smooth!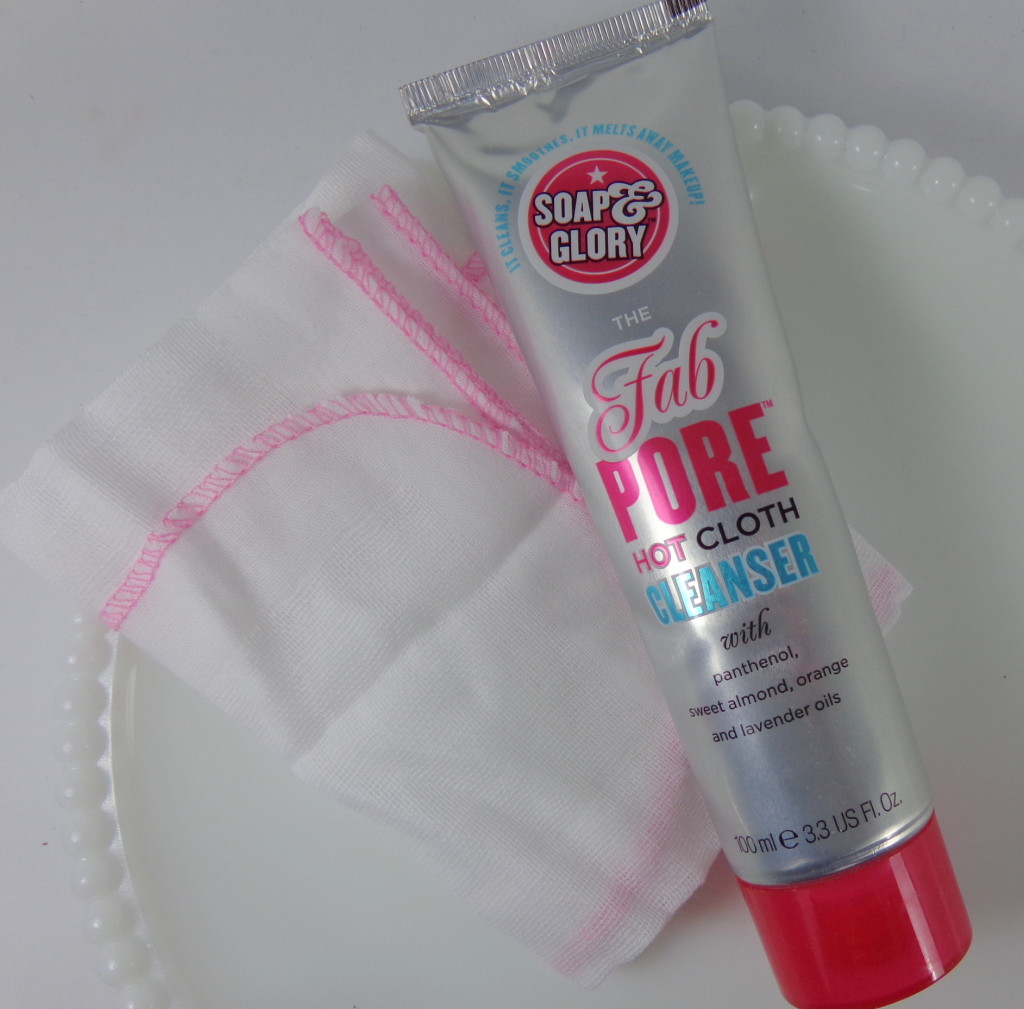 The cleanser is thick but soft and easy to massage into skin.  The scent is definitely on the fresh side due to the essential oils.  It has a cooling effect on the skin as well.  Love that!  As recommended, I massaged it on, concentrating on my T-zone.  I did leave it on for the extra minute to really work it in.  I used the warm, wet muslin cloth (which feels so soft by the way) to remove the cleanser.  My skin felt clean, not tight or dry, looked smoother, pores more clear.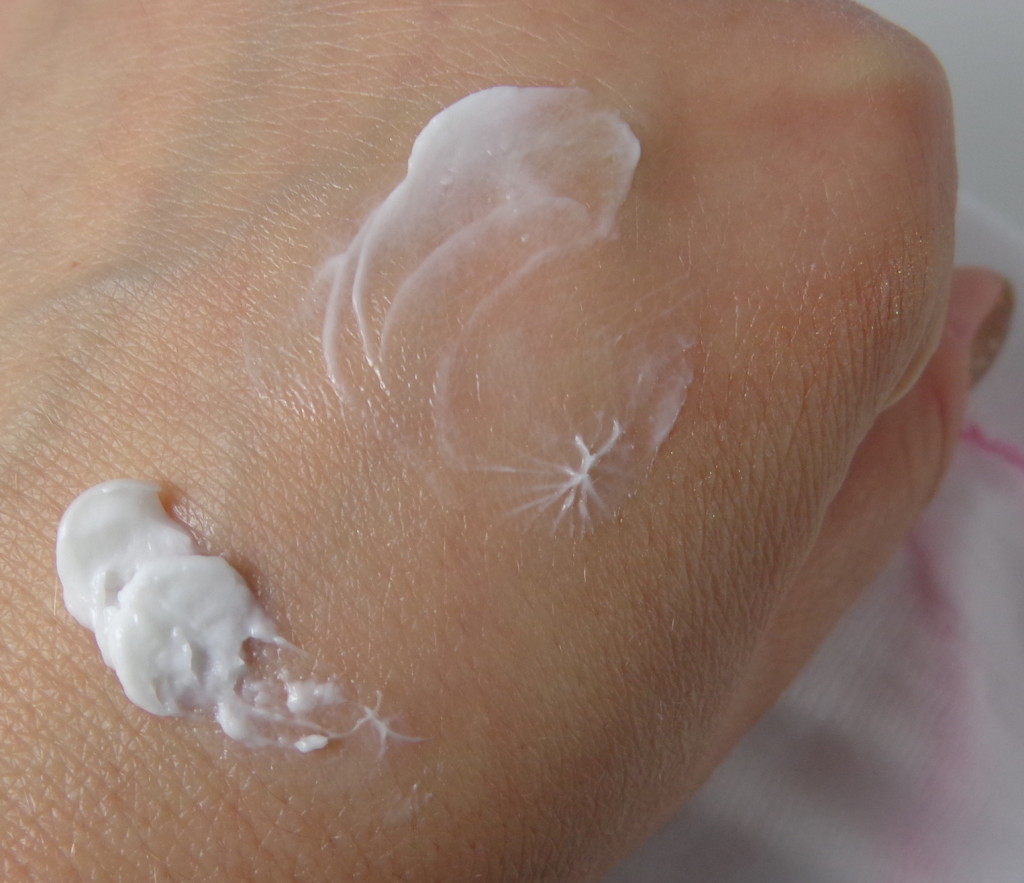 The results after using the Fab Pore Hot Cloth Cleanser were very nice.  It is gentle enough to use twice daily on my oily skin.  I believe the cleanser does a good job in keeping pores clean and skin moisturized.  I like the essential oil ingredients and the wonderful scent.  This cleanser reminds me very much of a previous favorite cleanser.  Even the ingredients are similar!
Overall, I can recommend this cleanser to others with oily skin looking for a pore-clearing cleanser great for daily use.  Find it at Sephora or SoapandGlory.com, $20
Product provided for editorial consideration, all opinions are my own.
Have you tried Soap & Glory lately?