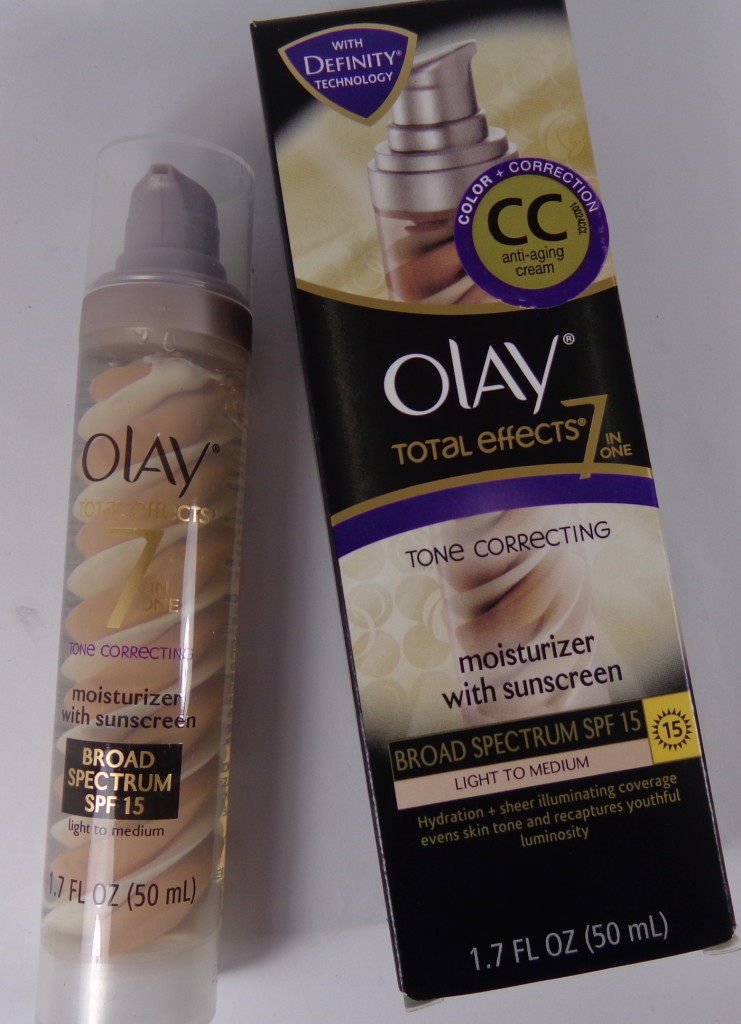 I have had the chance to test out the Olay Total Effects CC Cream – 7 in One Tone Correcting Moisturizer with Sunscreen (Light to Medium) a number of times and would like to share my thoughts.  Is it me or are these product names getting longer and longer??
The Olay CC Cream has an SPF 15 and sets out to fight the 7 signs of aging: 1 reduce the appearance of fine lines and wrinkes, 2 balance and even out tone, 3 reduce the appearance of discoloration, 4 improve surface cell turnover, 5 provide nourishing moisturization, 6 strengthen skin's natural defense against moisture loss, 7 recapture youthful luminosity.
The Olay CC Cream is an all-in-one triple stream formula that combines a daily anti-aging moisturizer, SPF 15 sunscreen and sheer tint.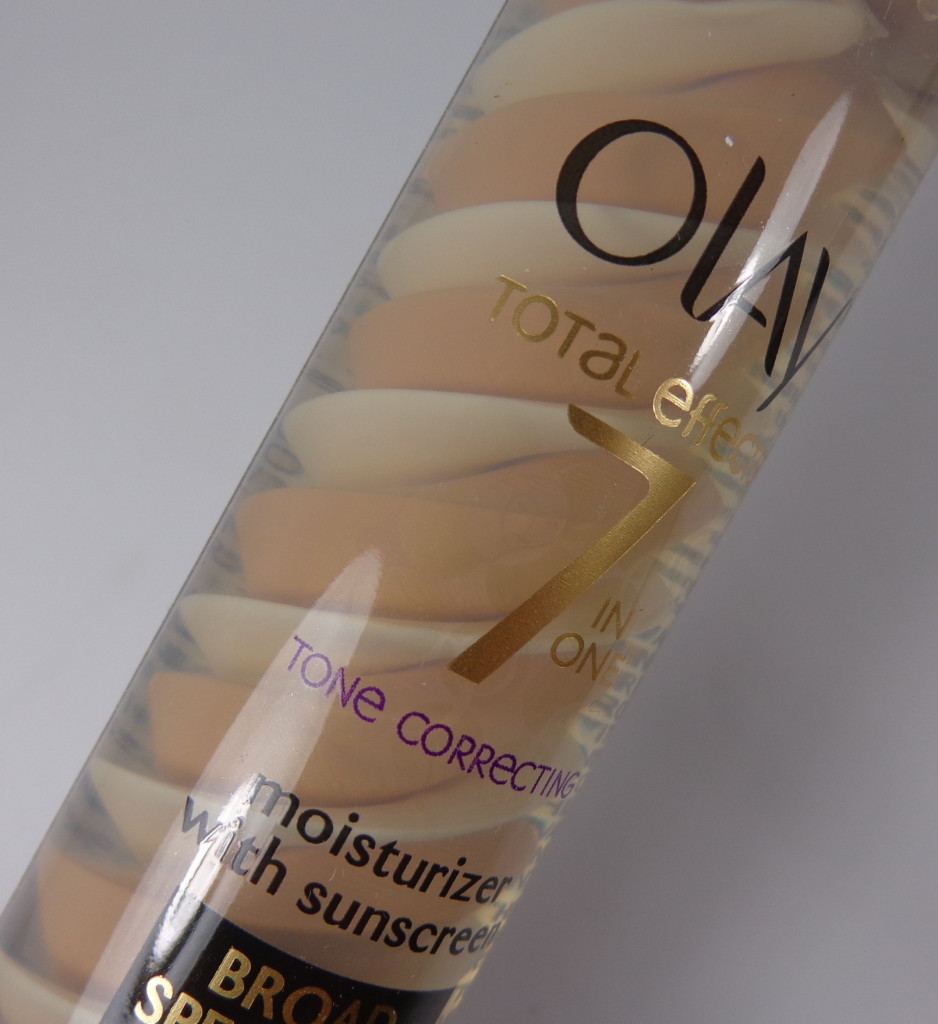 Below you can see a skin swatch of the Olay CC Cream (Light to Medium), this shade completely disappears into my skin: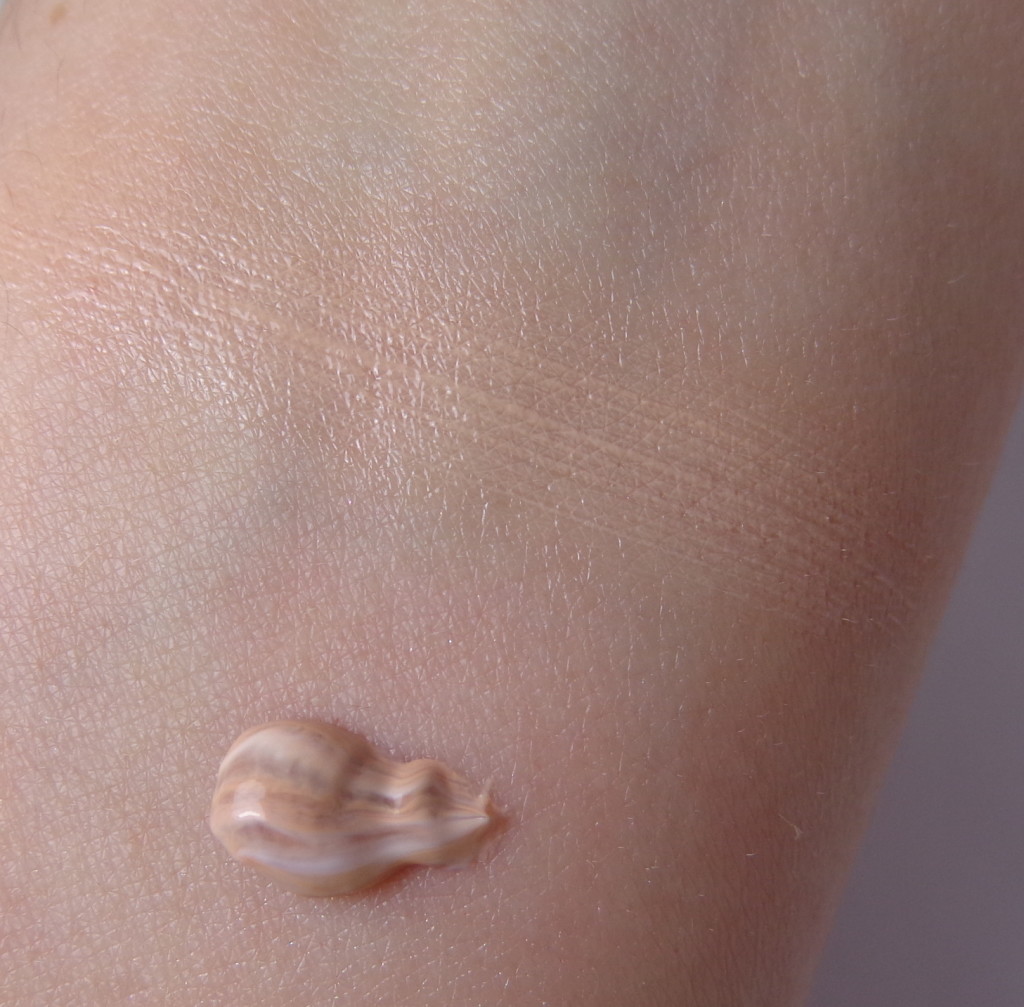 The Olay CC Cream feels lightweight as you apply and blends easily.  It does not have much of a scent, a very simple foundation-type scent.  I am not a fan of using my fingers to apply any type of foundation, so I used my favorite foundation brush to apply.
Below you can see my BEFORE and AFTER photos.  The first photo is me without any makeup at all (obviously), clearly showing all my imperfections and discolorations.  In the second photo, all I have on my face is the Olay CC Cream.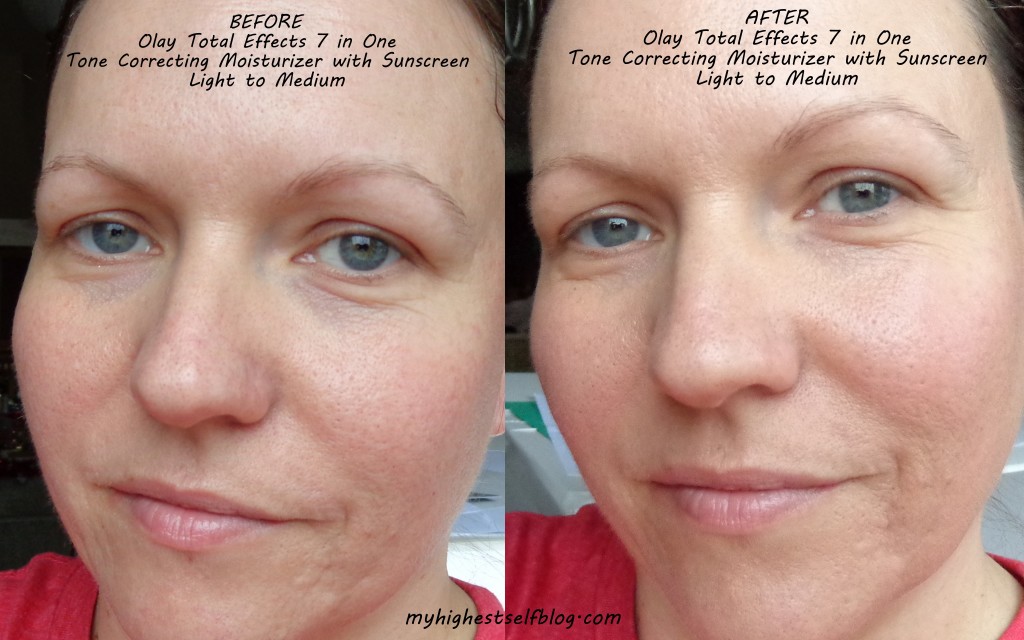 In these photos you can see that the Olay CC Cream really does not do much of anything as far as reducing the appearance of discolorations or fine lines.  To me, it barely shows a difference from bare skin.  Besides that, my main issue with this CC Cream is that it made my face shinier than I can even articulate!  It reminded me of when I used to wear regular old sunscreen on my face and you just have this awful glare on your skin.  I guess that's Olay's idea of luminosity??  No thank you, not for my oily, acne-prone skin.  I did not find it comfortable on my skin either, it even felt a little irritating under my eyes.  Again, it reminded me of pure sunscreen on my face.
The photo above shows me wearing ONLY the Olay CC Cream so you can see what it looks like all on its own.  I have also been wearing the CC Cream with all of my regular makeup (concealer, bronzer, blush, highlighter, eyeshadow, etc.).  I did not have better results using the Olay CC Cream with my full face makeup.  My face did not look much less shiny/oily and after one hour, it looked even worse!
Left to right:  Olay CC Cream with full face makeup, then after one hour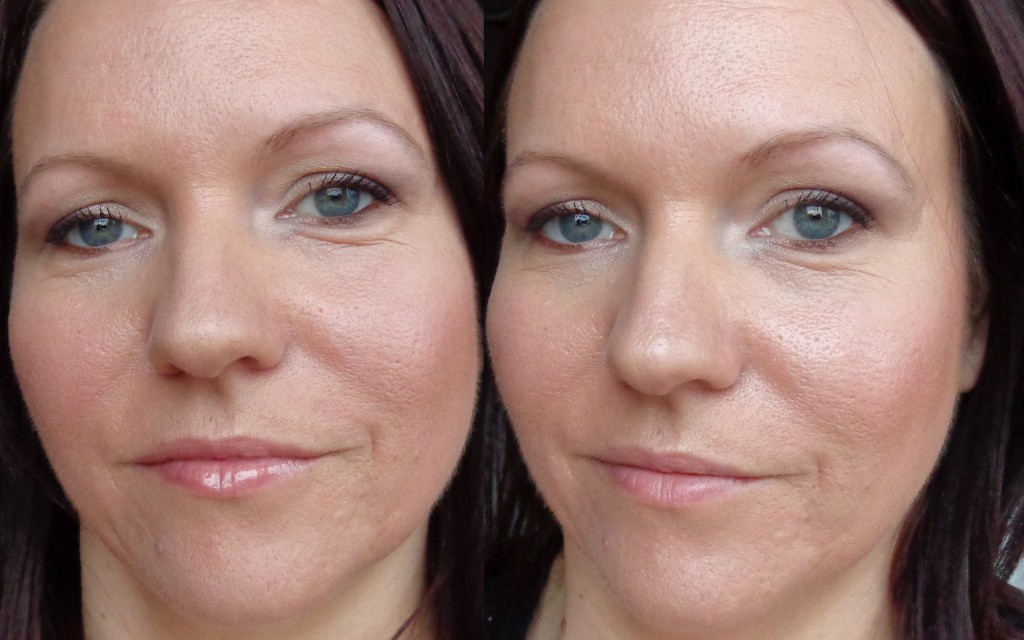 Hopefully, you can see that the photo on the right shows how much shinier my face was after one hour.  I blotted the oil and then by the time another hour had passed my face was beyond shiny again.  I simply cannot wear something like this with my oily skin.  Maybe this would work for someone with very dry skin?
I noticed it contains 3 different sunscreens: Avobenzone 2%, Octisalate 3%, Octocrylene 3%.  I think maybe Olay bit off more than they could chew with the expectations of this CC Cream.  I'd say ease up on the sunscreen and add more tinted moisturizer to this product.
Overall, this product did not work for me and I would not recommend it for someone with oily skin.  You can find Olay CC Cream in Fair to Light, Light to Medium, and Medium to Dark in stores for around $23.99.
More before & after photos: Garnier BB Cream, Maybelline Dream Fresh BB Cream
I received a complimentary product as a member of the Vogue Influencer Network, all opinions expressed are my own.
Will you be trying the Olay CC Cream?