I received the new Revlon Luxurious Colorsilk Buttercream (48BV Burgundy) hair color as a Klout Perk a while back.  I finally got to try out it last month.  Of course, I took some before and after photos to show you the results!  It had been a couple of months since my last hair color back in February when I decided to give Revlon a try.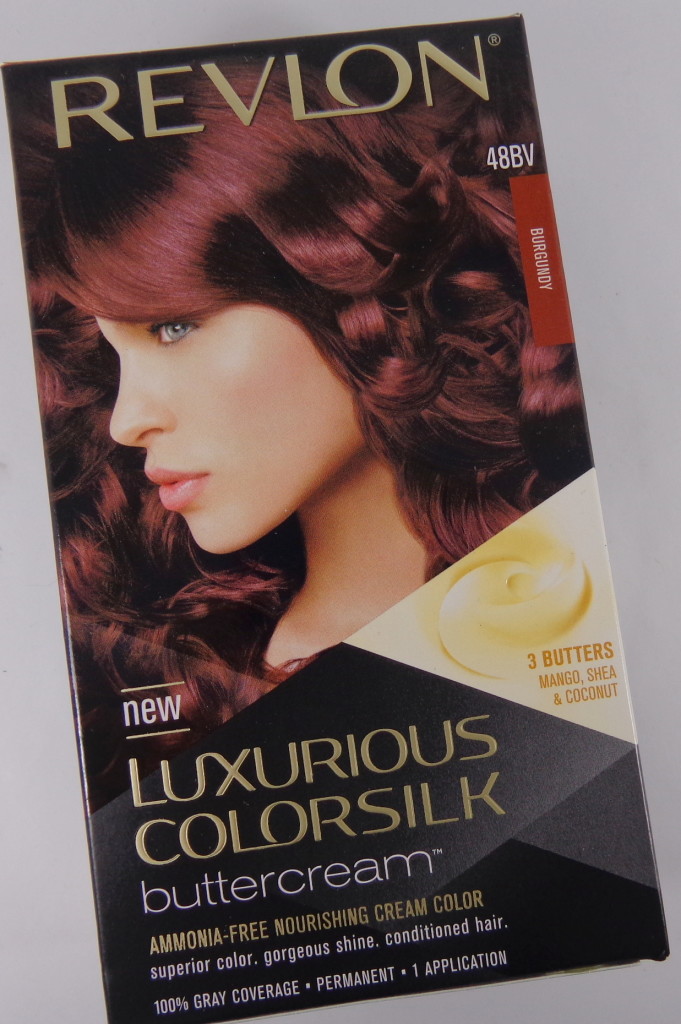 The Revlon Luxurious Colorsilk Buttercream is described as an "ammonia-free nourishing cream color with a Triple Butter Complex (Mango, Shea, Coconut) for nourished, hydrated and ultra conditioned hair".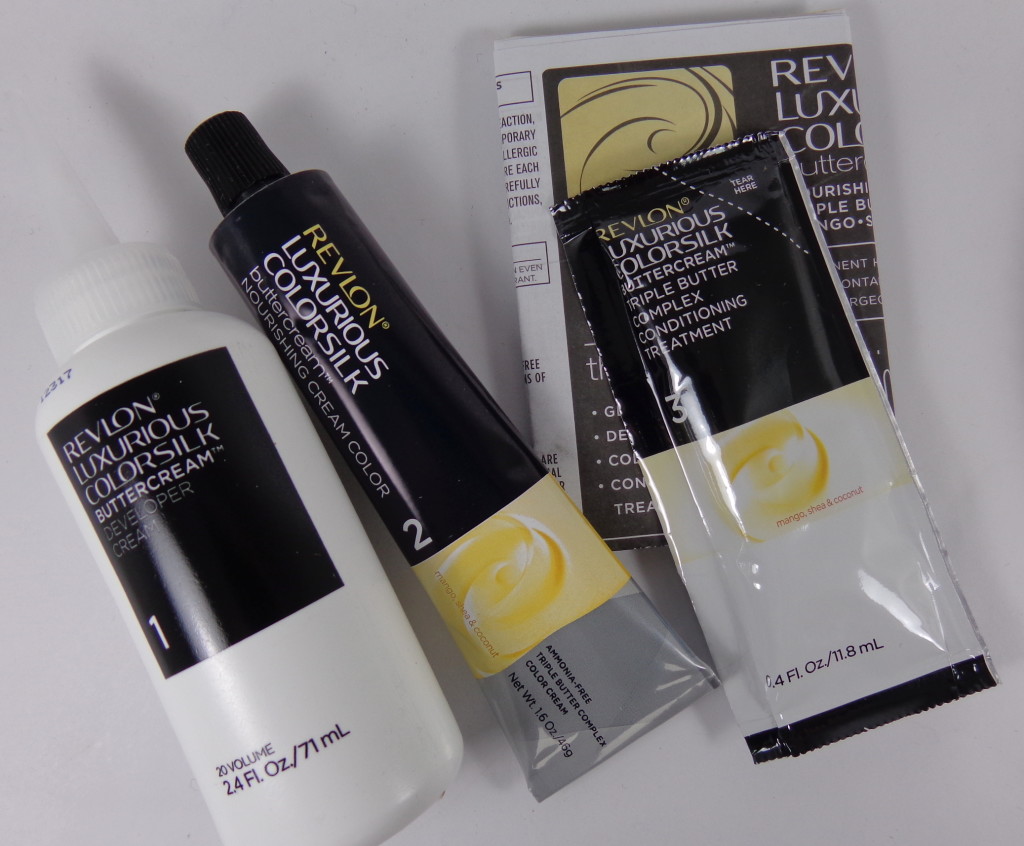 According to the ingredients list on the box, the Triple Butter Complex is actually in the hair color itself AND in the conditioning treatment.  That is definitely new and different!
I have thick and stubborn hair (and now plenty of grays on top) so I always leave the hair color on for the maximum time, sometimes longer.  I DO NOT RECOMMEND THIS FOR OTHERS.  I know my hair.  From many years of home hair color I know what it takes for my best color result.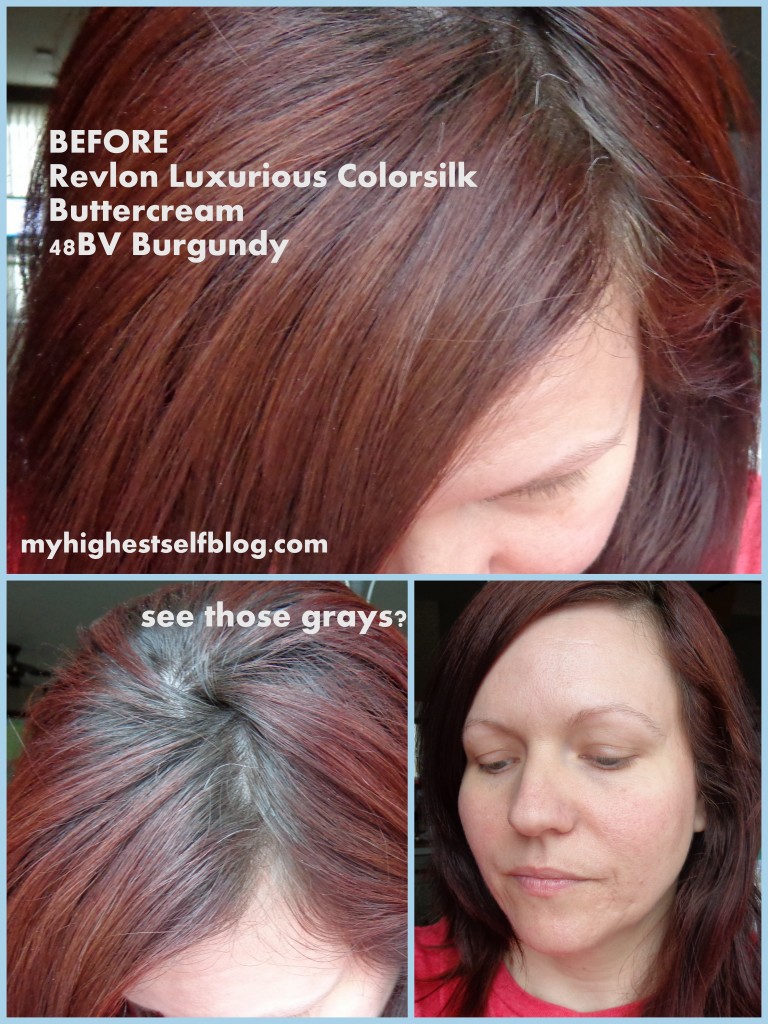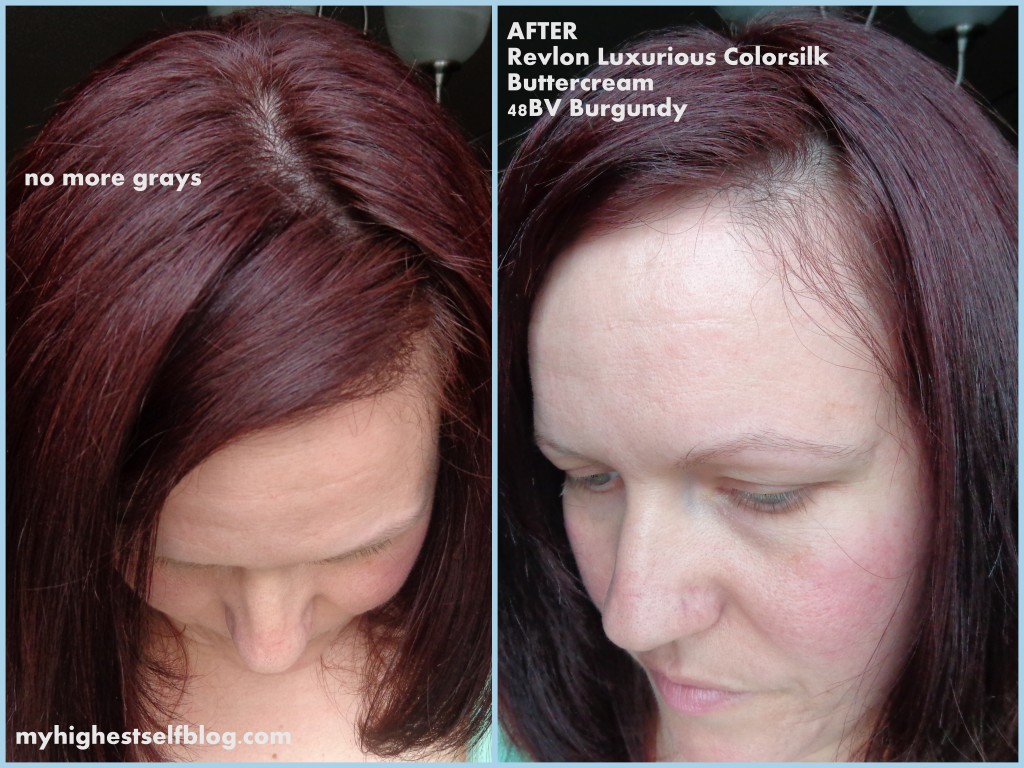 I really liked the color result from Revlon Luxurious Colorsilk Buttercream 48BV Burgundy!  It totally covered my grays and did  a nice job of blending my natural-color roots and residual color from February.  The only thing is I can't say that I noticed any difference in my hair as far as its claims for "nourished, hydrated and ultra conditioned hair".  I don't have any complaints in that area though, it was equal to any other color that I have used.
It has been a few weeks since I colored my hair and have noticed the usual fading, nothing out of the ordinary.  I would probably purchase Revlon Luxurious Buttercream hair color in the future if I had a coupon or saw it on sale.  I liked the results but it did not stand out enough to make it my new preferred brand.  There are currently 13 shades available.
Available at Walmart
, $5.99
More hair color before and afters: L'Oreal Feria, Nice N Easy Dark Warm Brown, John Frieda Foam Colour, Redken Hair Color, Hair Cuttery,
I received this product free of charge from Klout.  All opinions expressed are my own. Post contains affiliate link. 
Have you tried Revlon Colorsilk Buttercream yet?