If you are looking for a really fun time with the family, head to a show at Medieval Times Dinner & Tournament.  If you don't know, at Medieval Times you can view a jousting show while enjoying dinner (or lunch) all in the theme of medieval times.  It is a super fun place for families, friends, group outings, date night, or any occasion.  I have a great offer to share so you can save money on your outing!  This would be a fantastic holiday gift for the family!
REDEEM THIS OFFER:  Adults $36.95 and children (12 and under) $29.95 with the code MT3629 through 2/28/17.  There are several different locations in different states.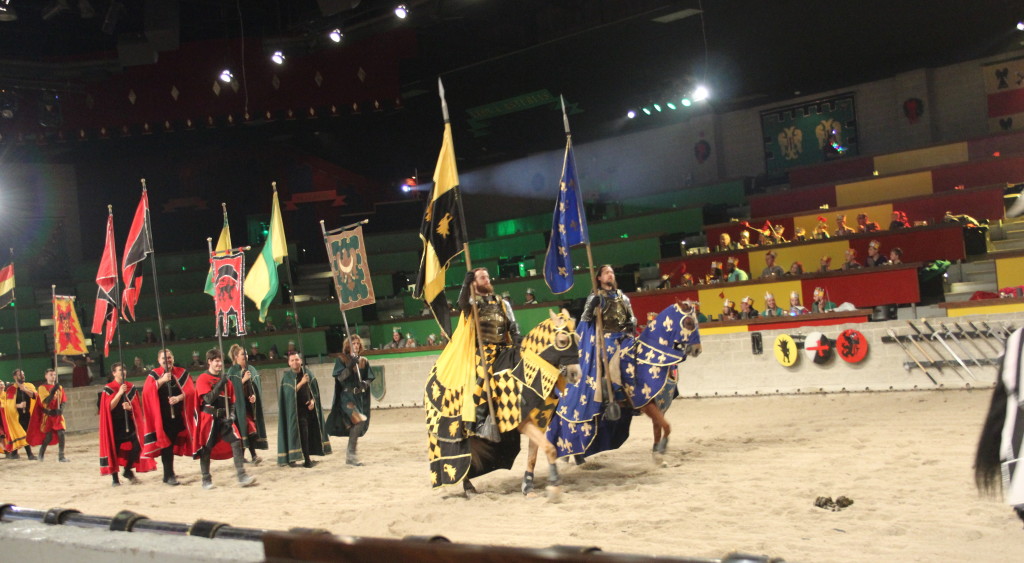 Fun Fact:  Knights at Medieval Times perform with real metal weapons and wear authentic armor. During battle scenes, real titanium swords create sparks.  Such a great show!
Our family is heading there in the next few weeks and the kids are SO excited.  The show is captivating, the atmosphere is fun, and the food is excellent.  Plus, there is not a bad seat in the house.
Be sure to head over and redeem this offer, it will be an event you won't forget!