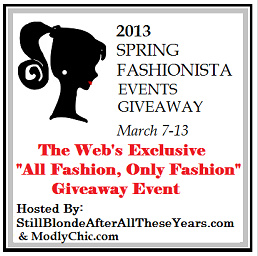 For the first time, I am participating in the Spring Fashionista Events Giveaway March 7 through March 13, 2013!  This is a HUGE event with over 100 blogs each giving away fashion prizes of at least $125.  There will be a total of over $20,000 in prizes across all blogs!
My first sponsor for this event is Toteteca Bag Works, where you can choose and completely customize a bag just the way you like it.  You can choose your own colors from the inside to the outside, choose your own hardware, even your own monogram.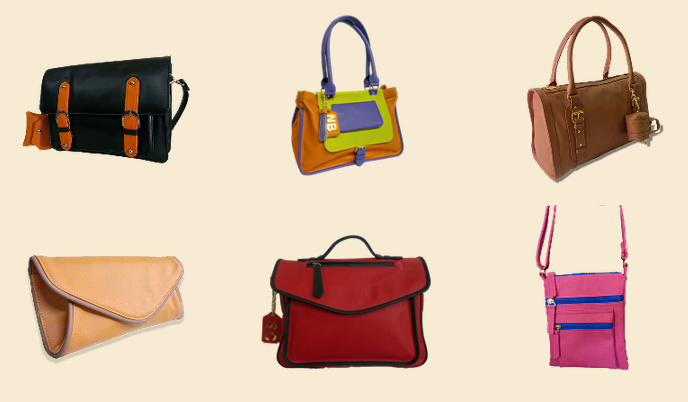 From Toteteca:
About Toteteca
Toteteca is a combination of two words, tote and teca. Tote is a type of handbag and teca literally means library in Latin.Our goal is to create a " bag library " of sorts where people can select bags in any color and combination to create a bag that is truly unique.Our parent company Veda Lifestyle is a large scale manufacturer of Handbags. Their technical skill and manufacturing proficiency provides the backbone support for our brand. Their shared experience in production for Indian and International brands makes all this possible.
Our Social Responsibility
We do not use real leather of any kind. High quality "faux leather" mimics the look, feel and durability of real leather without harming any animals. We don't use Rexene or other poor synthetics that chip or peel. We feel it is our duty to encourage positive alternatives that sidestep animal cruelty. We also try to maintain the smallest possible carbon footprint. We source all our high quality materials locally. Maintaining a low waste, centralized manufacturing method is very important for a company looking to the future.
There are many sizes and styles to choose from and prices range from $25 to $88.  All customization is FREE!
My giveaway during the 2013 Spring Fashionista Event will include the Large Pocketed Tote (totally customized by YOU), valued at $88: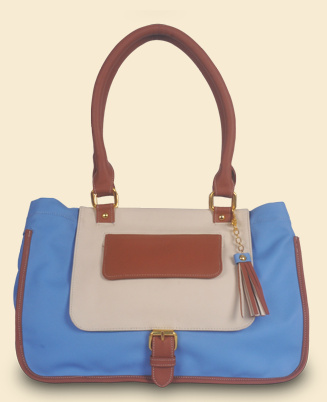 Follow Toteteca on Facebook and be on the lookout for the event and the chance to win this bag starting March 7, 2013!