In my typical makeup routine, I use a foundation, bronzer, highlight, blush, eyeshadow, mascara, and lipstick.  I own a lot of makeup but there are a few items that I use almost every single day, like the e.l.f. All Over Color Sticks.  These little sticks are just $1.00 and are my go-to blush and highlight.  So when I was invited to the #eyeslipsface $20 makeup challenge with elf Cosmetics, I was thrilled!  I am excited to show that you can easily update your makeup with e.l.f. for just $20.  See all the photos from my online shop in my Google + story.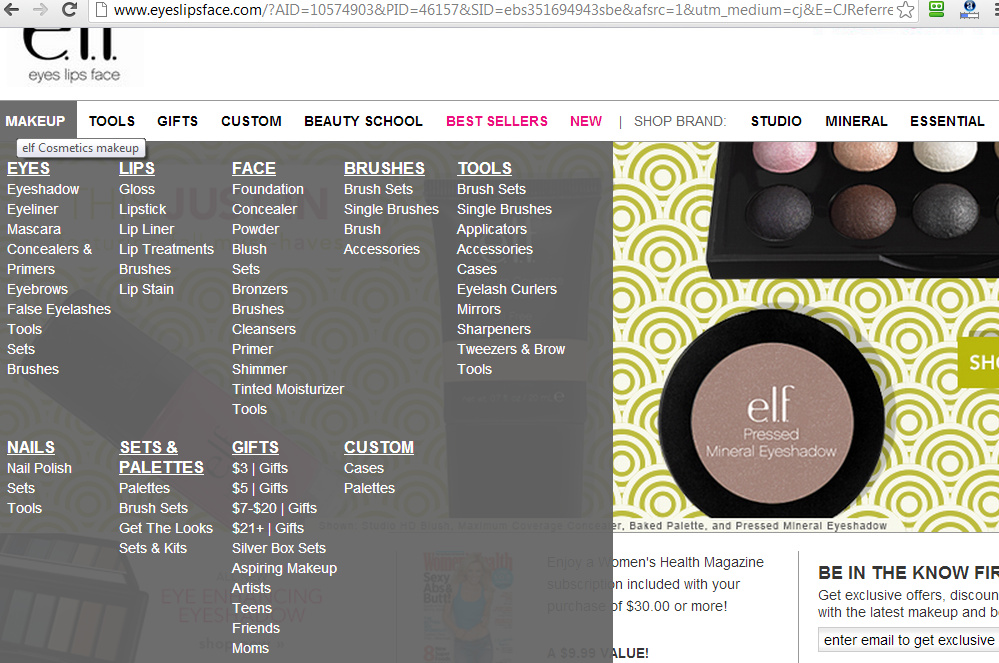 I shopped online for elf cosmetics at eyeslipsface.com and you can see the volume of product available is just out-of-this-world.  Everything you need from eyes, to lips, to face, to tools and more is at your fingertips.  I signed up for the newsletter to receive coupon codes so that I could stretch my dollar even further.
I went right to work to update my full face makeup routine for just $20.  At eyeslipsface.com, I found the e.l.f. Studio Tinted Moisturizer SPF 20 for just $3.  This is the most inexpensive tinted moisturizer I have ever seen!  Since some type of foundation or tinted moisturizer is always my first step, this was a must for my $20 makeup challenge.
I found eyeshadow for just $1 and pressed mineral eyeshadow for just $3, one of the new jumbo eyeshadow sticks for $3, even a mineral eyeshadow primer!  All of these went right into my cart.  Yes, I found $1 lipstick and $1 mascara, too.  More staples needed for my typical makeup routine.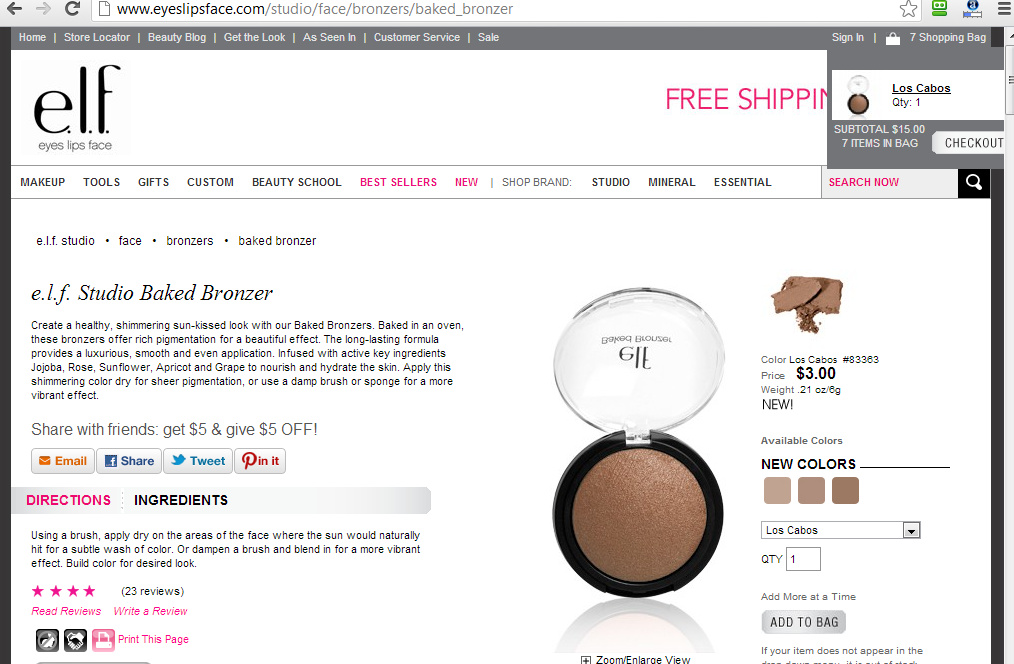 A baked bronzer for just $3?  Yes!  Ever since I discovered the wonders of bronzer a few years ago, I won't go without this product.  It provides the just the right amount of tint to my foundation and is also great for contouring.  With my coupon code I was able to get 10 FREE $1 items so I picked up 5 of the All Over Color Sticks and a few extra concealer brushes, two of my favorite e.l.f products!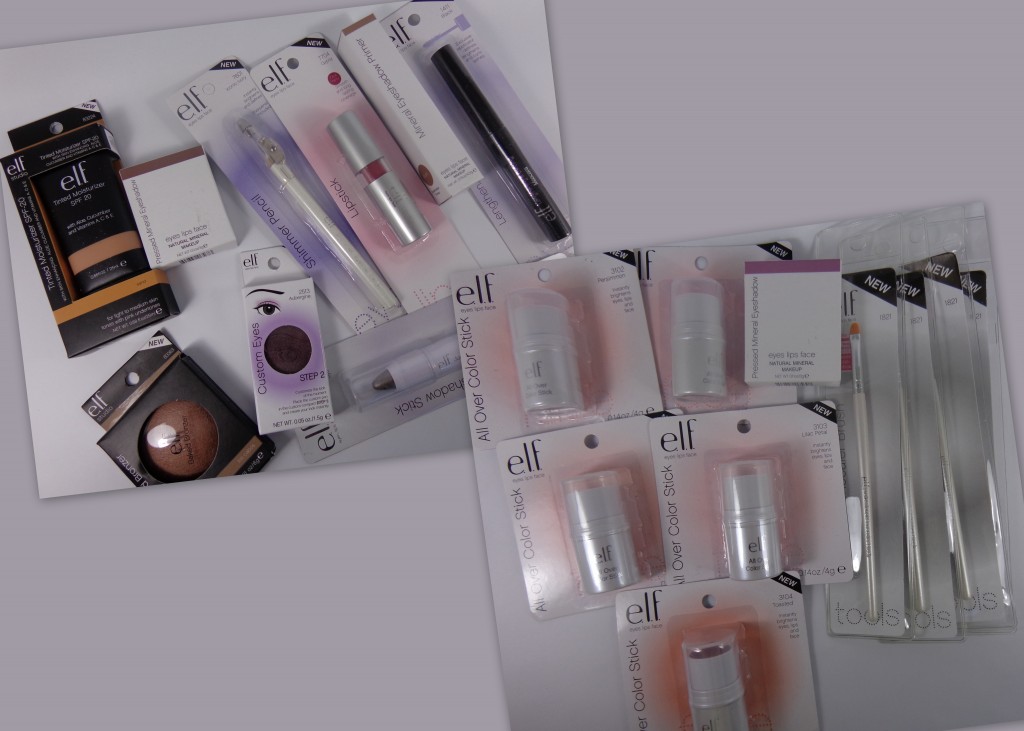 I ended up with 19 items totaling just $20.00 plus shipping ($30.00 minus my 10 FREE items).  I enjoyed fast shipping and put my new elf everyday cosmetics to work right away!
My finished full face look using only my e.l.f. cosmetics (with and without lipstick):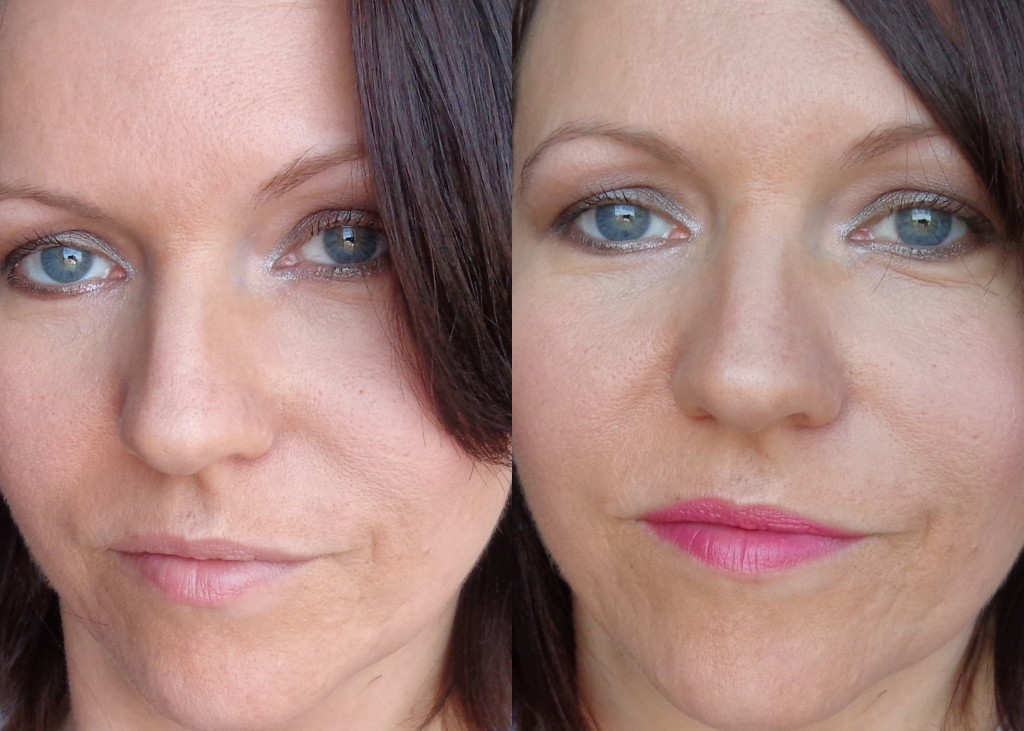 All the products I used: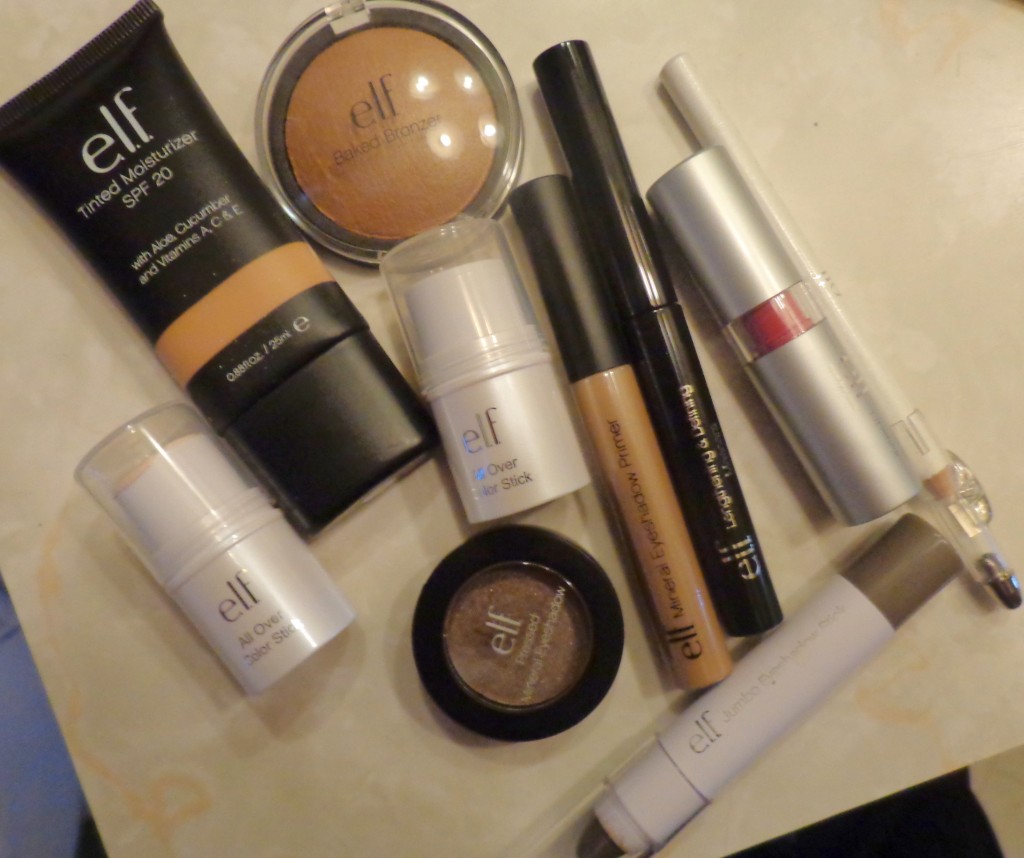 I was already impressed with several e.l.f. products before, but after this $20 makeup challenge I'm even more impressed.  I loved how the tinted moisturizer performed and I'd like to get a few more shades.  I will also be stocking up on more of the $1 lipsticks and eyeshadows!
Be sure to follow e.l.f on Twitter and Facebook.
I am a member of the Collective Bias™ Social Fabric® Community. This content has been compensated as part of a social shopper insights study for Collective Bias™ and e.l.f.  All opinions expressed are my own. #CBias #SocialFabric