Anyone who has ever purchased eyeglasses or sunglasses knows that you simply HAVE to find the right style for your face.  Some frames look good on a round face, some on an oval face, and so on.  You will likely wear your glasses daily, so they need to be as close to perfect as possible.  At Visionworks, you can use the "A Better You Frame Finder" and upload a photo of yourself to actually try on frames!  You can also choose a model with a similar face shape instead of uploading a photo.  Each set of frames has a "try it on" button so you can virtually try on the frames you are interested in to see what works.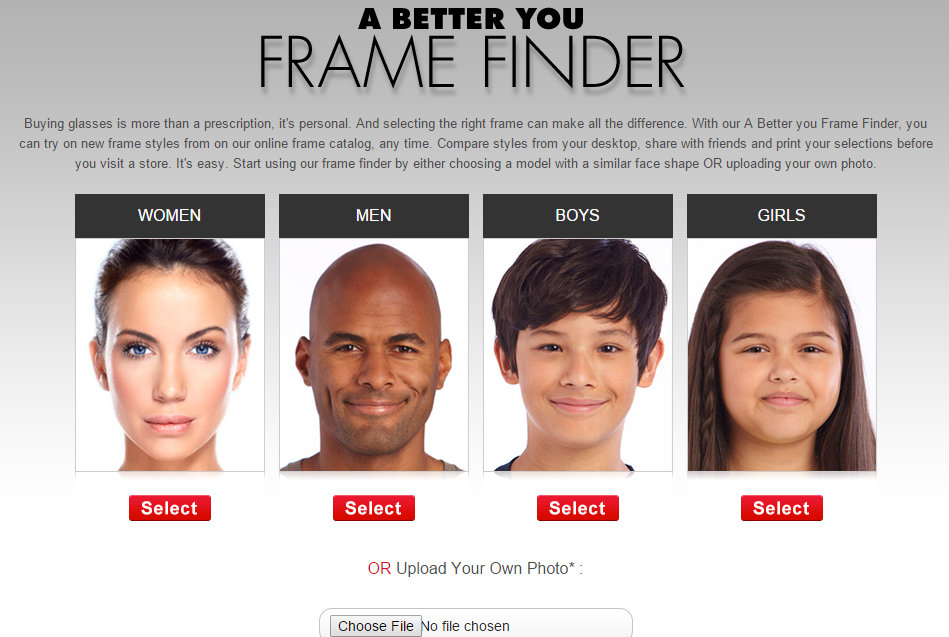 Visionworks has a vast selection of designer eyeglasses and sunglasses (both prescription and non-prescription).  You will find Vera Bradly, Michael Kors, Guess and more.  For more affordable options, try the Visionworks Exclusive Collection.  I had the chance to try out the Frame Finder at Visionworks.com to find a pair of sunglasses that suited me best.  I chose a burgundy pair from Guess and they arrived with a beautiful, hard case for my purse and a cleaning cloth.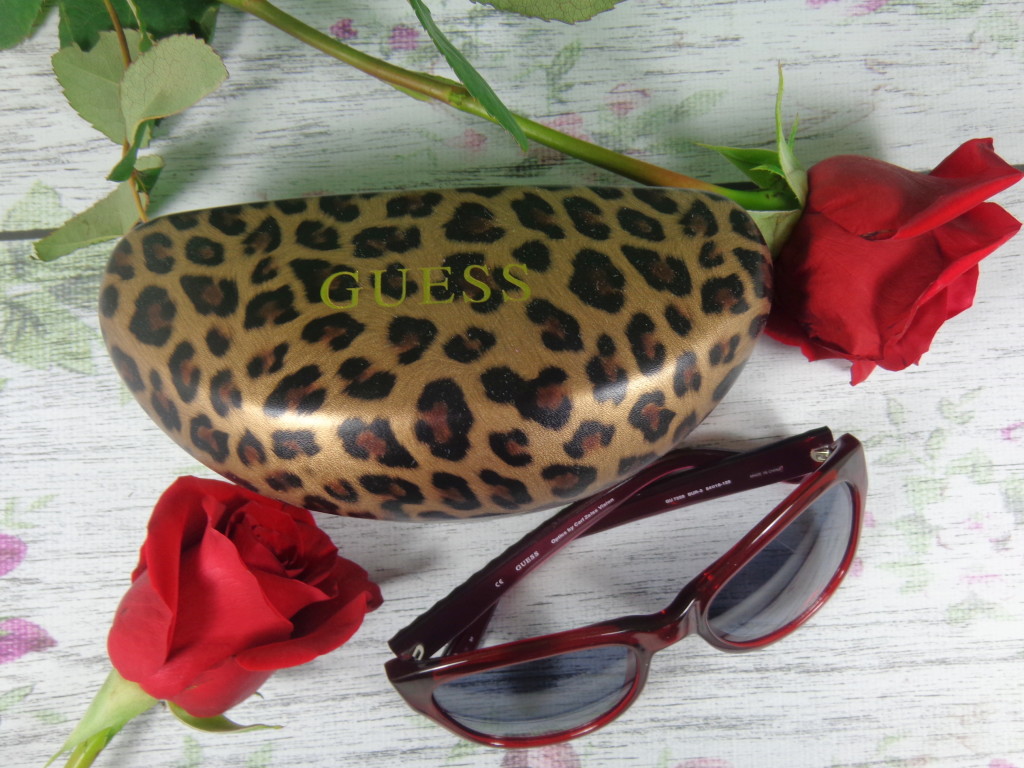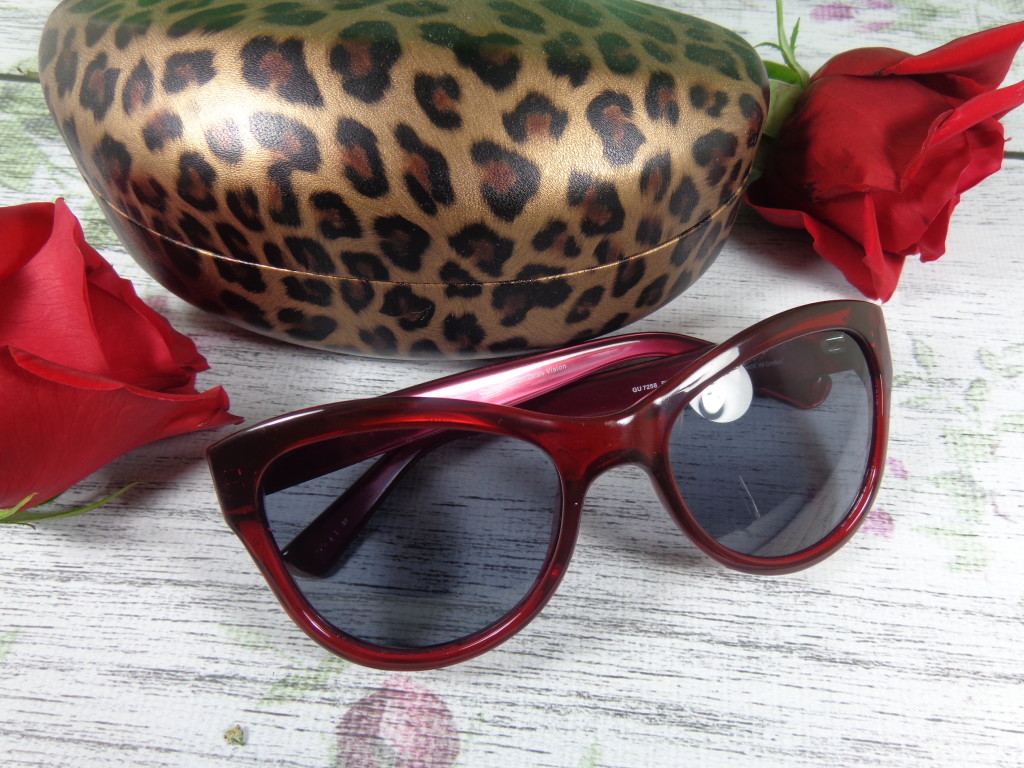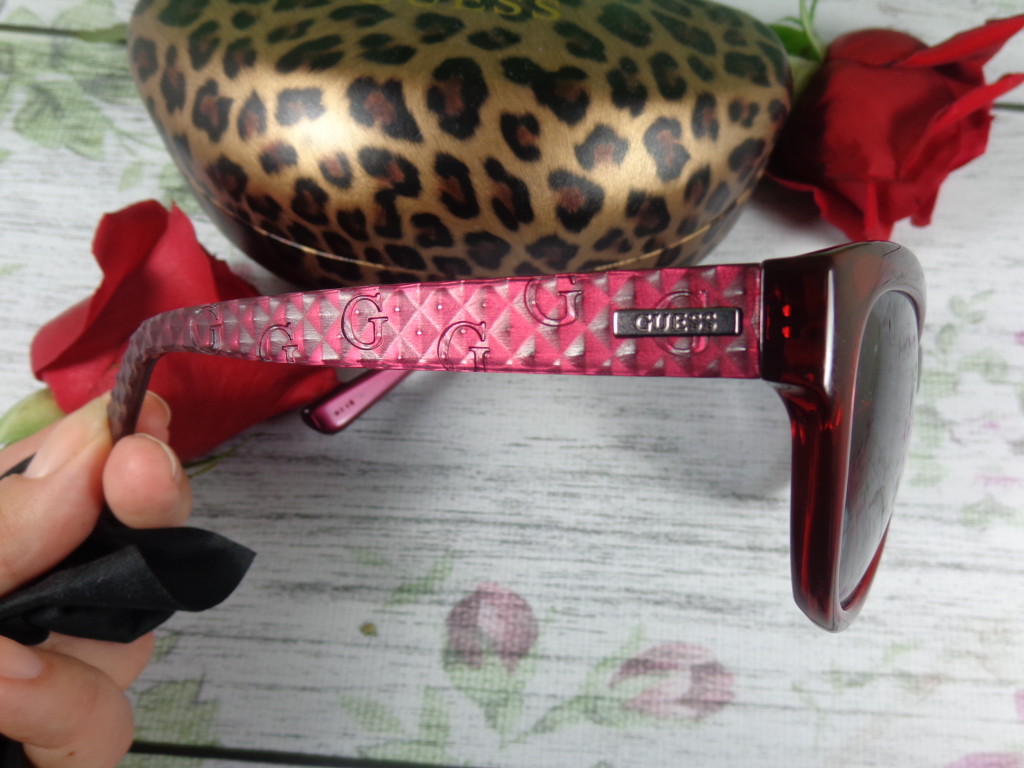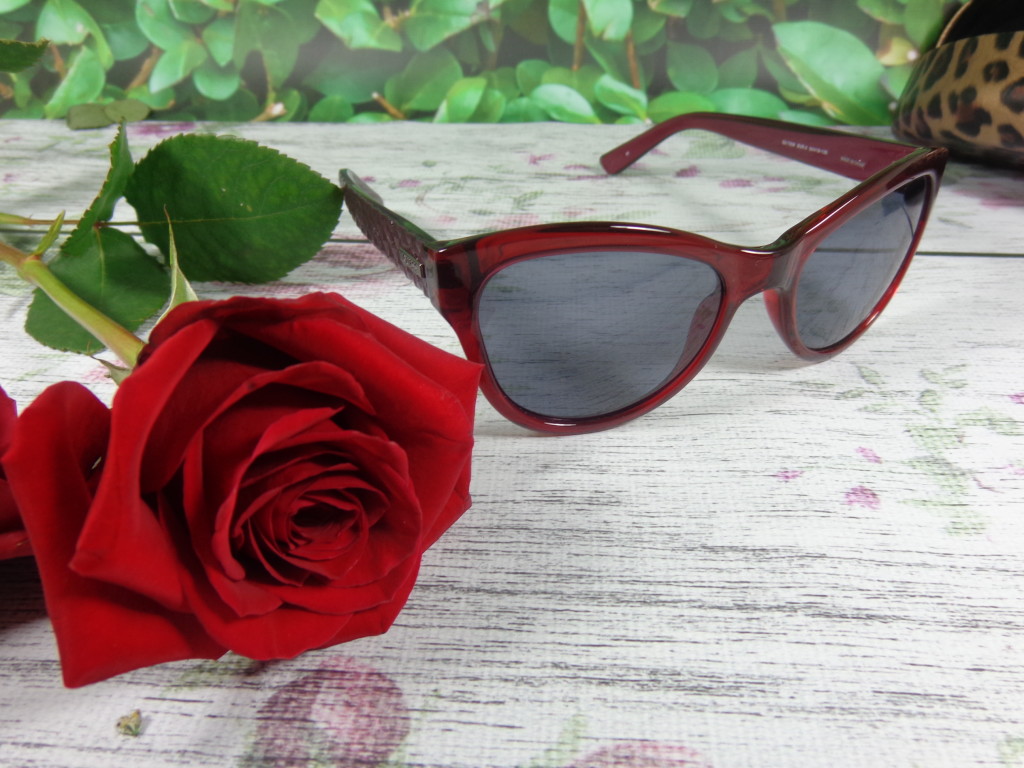 I just love the details on the front and side of my new Guess sunglasses!  I have never had anything but a soft case for sunglasses and after using my new hard case I can never go back.  Without it, my lenses would have been scratched for sure in my abyss I call a purse!  The quality of construction in my new glasses is wonderful and the style is just perfect for me.  I love my new summer look!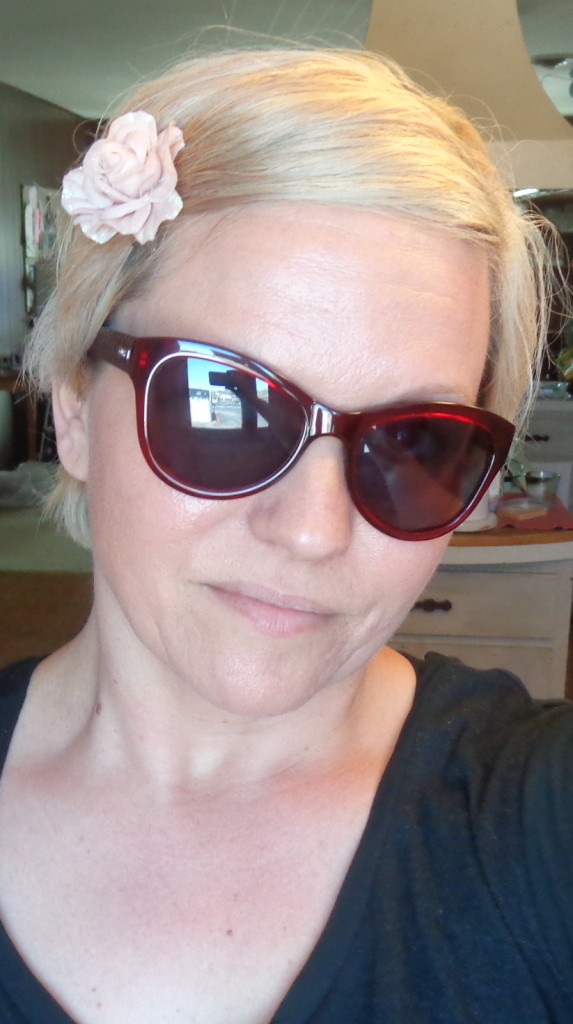 For all your eyewear needs (prescription or non-prescription), be sure to visit Visionworks location near you or online at Visionworks.com.
Disclosure:  I received product and a gift card for editorial consideration. All opinions are my own.
Have you tried Visionworks for glasses yet?  Will you try the Frame Finder the next time you need frames?