Viva La Juicy Noir Eau de Parfum sets out to reflect the bold side of Viva La Juicy.  A new interpretation of the original best-selling Viva La Juicy fragrance, Viva La Juicy Noir brings the yummy scent of succulent Mara strawberry together with honeysuckle, gardenia and jasmine sambac.  When I say this fragrance is addicting, I kid you not!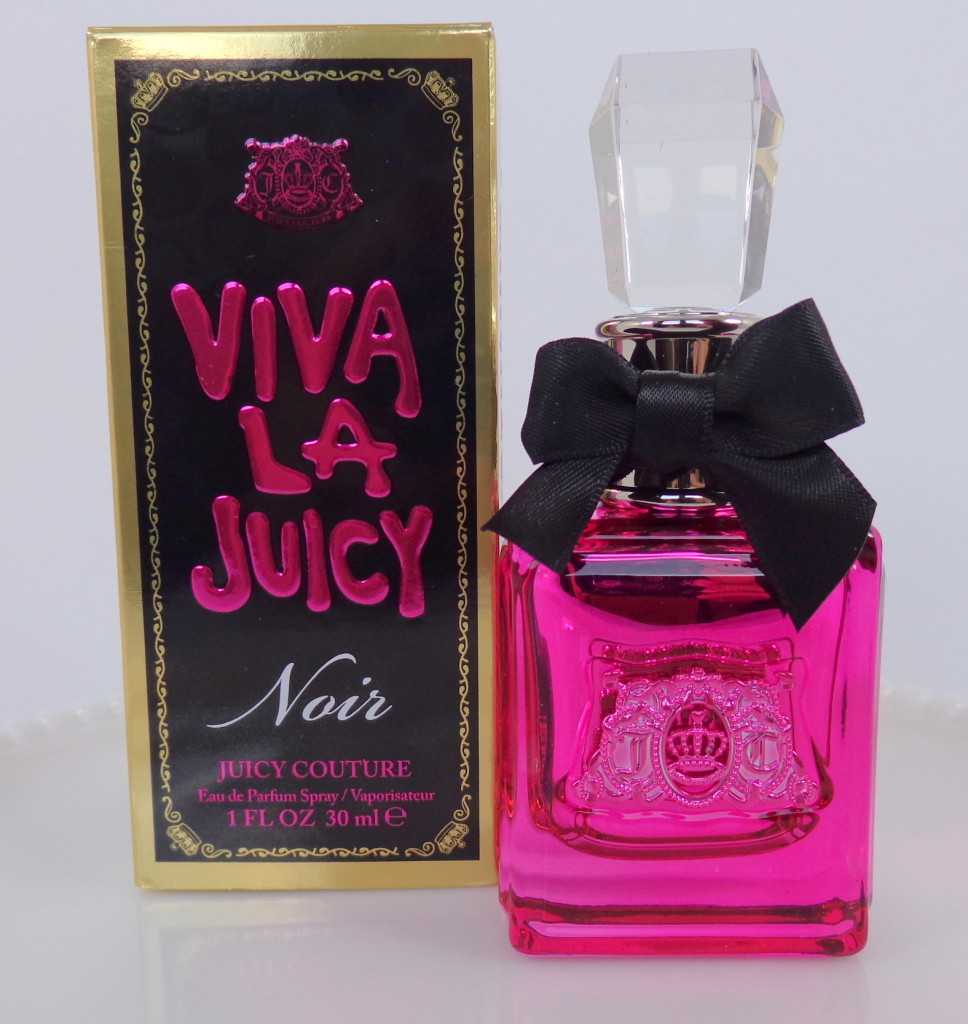 Viva La Juicy Noir starts out with a lush floral and ends with warm notes of amber, caramel, vanilla and sandalwood.  Honestly, I think it is the caramel that has made me fall in love with this one!  Spritzing it on gives me that same warm, happy feeling I get while eating a decadent dessert.  I just feel delicious when I wear Viva La Juicy Noir!  This scent lasts a good while as with most eau de parfums.  A little goes a long way, so if you are not spritz-crazy it will last.  I confess I did find myself applying this scent a few times throughout the day just for my own satisfaction!
With it's warm, delicious scent and gorgeous pink metallic bottle, Viva La Juicy Noir would make a fabulous gift or an amazing treat for yourself.
Viva La Juicy Noir Eau de Parfum, $70-$90; Eau de Parfum Rollerball Duo, $25 featuring Viva La Juicy and Viva La Juicy Noir .17 fl. oz. each – available at ULTA and Nordstrom.
Products received from PR for editorial consideration, all opinions expressed are my own.
Will you be excited to add Viva La Juicy Noir to your collection soon?