The limited edition VS Fantasies Spring Collection from Victoria's Secret recently added three new fragrance collections to tempt you for Spring 2013:  Sunset Flower, Berry Escape, Poolside Breeze.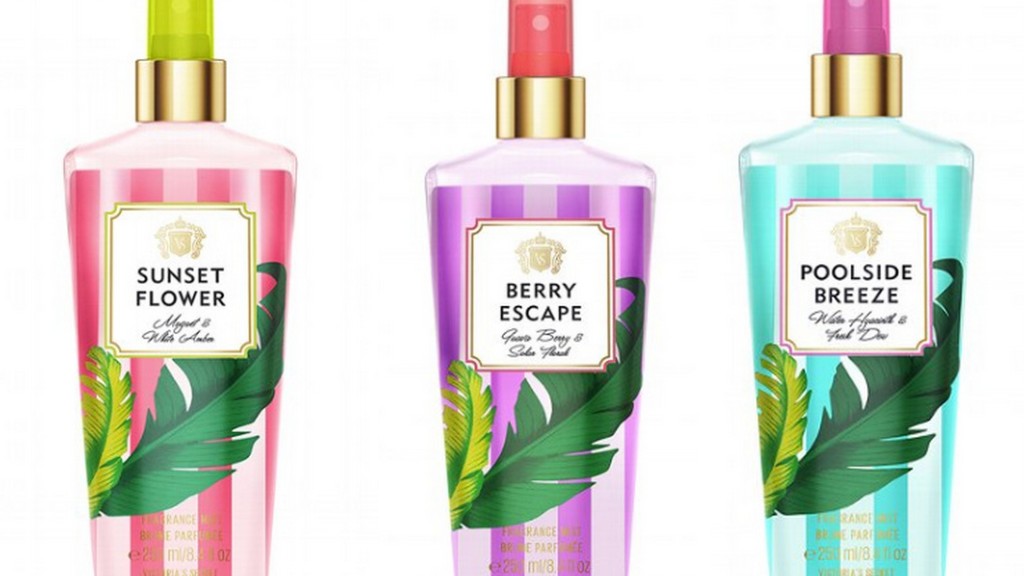 This new collection is inspired by the ultra posh Beverly Hills life, all about the sun and glamour.  I have been testing the fragrance mists lately.  Sunset Flower is fragranced with Muguet and White Amber.  After googling Muguet I found that is actually Lily of the Valley.  That explains why I really enjoy Sunset Flower, I have had a love for Lily of the Valley since I was a kid!  The fragrance notes in Berry Escape include Guava & Solar Florals.  I do enjoy this one as you can really smell the juiciness of the berries!  A close second for my favorite goes to Poolside Breeze.  The freshest of the three, fragranced with Water Hyacinth & Fresh Dew, it smells very clean.  These fragrance mists are all on the lighter side as far as staying power, I needed to reapply every few hours to keep these going.  All three are perfect for welcoming the warmer weather!
The limited edition VS Fantasies Collection includes: Fragrance Mist, $14; Ultra-Moisturizing Hand and Body Cream, $14; Hydrating Body Lotion, $14; Foaming Shower Gel, $14; Eau de Toilette, $25.  Available at Victoria's Secret stores and VictoriasSecret.com.  There is a sale going on right now:  7 for $35 on select VS Fantasies items!
Samples received from PR for editorial consideration, all opinions are my own.
What do you think of these new VS Fantasies scents?