Now that we are in the colder months, a lot more time is spent at home.  While I spend a lot of my time working on the blog while the kids are at school, I like to catch up on favorite shows while I eat lunch.  NBC TVEverwhere lets me watch my favorite NBC shows on my laptop at the kitchen table and it is so convenient.  As a busy mom, it's great to be able to relax, eat, AND watch shows like The Voice all at the same time.  I can never get enough Gwen Stefani, how about you?  I think the chemistry between the coaches is what keeps me coming back to the show.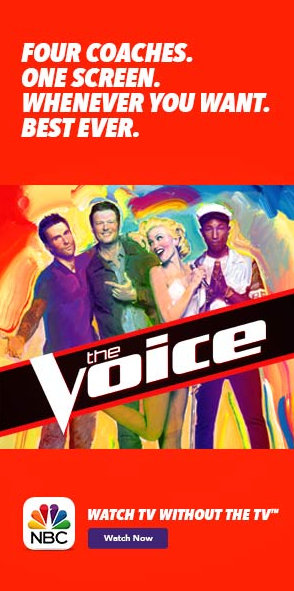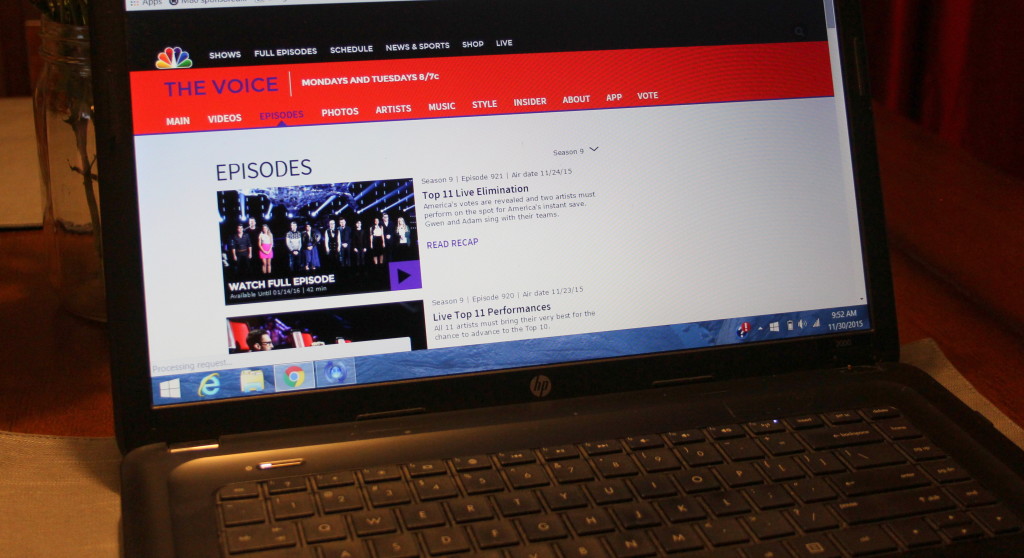 With NBC TVEverywhere, you never have to remember to record your favorite shows.  Just watch from you laptop or desktop at home, it's that simple.  You can find all your favorites from The Voice, to Chicago Fire, The Blacklist, and more.   I love that you I can watch the latest full episodes of NBC shows the day after they air, plus live stream my local NBC station (check your select market).
Which NBC shows will you be catching up on when it's cold outside?  Go Watch NOW!