Since I love a good cocktail (and anything with a cocktail theme), the Yes To Shower Cocktail Body Wash Collection is speaking my language!  Tell me you don't love a body wash packaged to look like a cocktail shaker, I mean come ON!  Each body wash in the collection is packed with 95-98% natural ingredients and formulated without Parabens and Silicones.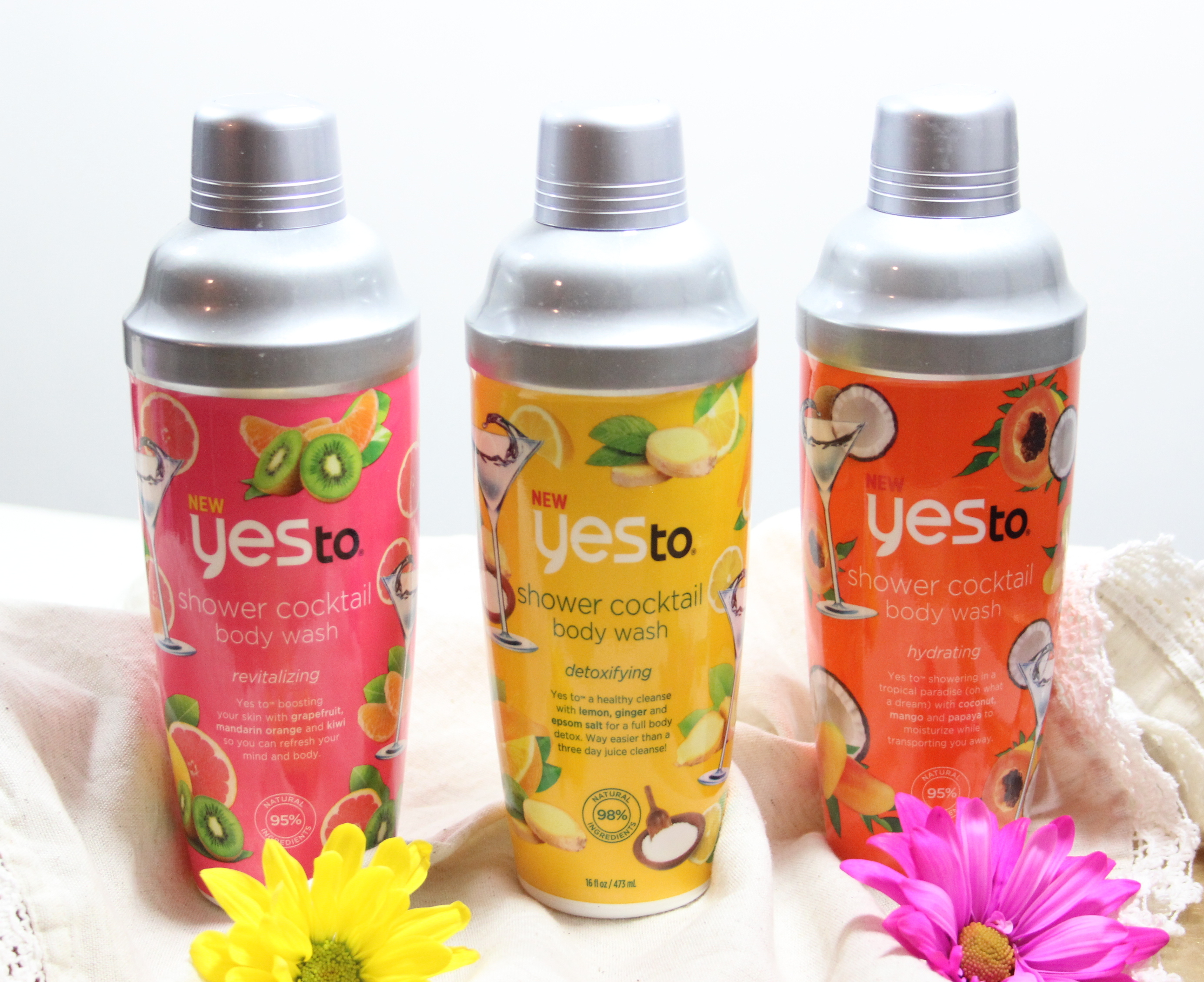 Yes To Revitalizing Shower Cocktail Body Wash – Grapefruit, Mandarin Orange, and Kiwi work together in this body wash to condition, smooth, soften, and brighten the skin.  The Revitalizing formula is like sunshine in a bottle, perfect for morning wake-up calls!
Yes To Hydrating Shower Cocktail Body Wash – Coconut, Mango, and Papaya is the combo in this body wash that moisturizes and takes your right to that island vacation daydream.  Now I'm craving a pina colada!
Yes To Detoxifying Shower Cocktail Body Wash – Lemon, Ginger, and Epsom Salt combine in this formula as the perfect addition to your post-workout shower routine.  This one is my absolute favorite in this collection.  The lemon / ginger fragrance is the best and the epsom salt is fabulous for soothing muscles.
Product received from PR for editorial consideration, all opinions expressed are my own. Affiliate links.
SHOP:  Yes To Shower Cocktail Body Wash
Will you be picking up something from this collection?