I am so excited to share my swatches of the Zoya Satins Collection for Fall 2013 today!  See swatches of the Cashmeres Collection here.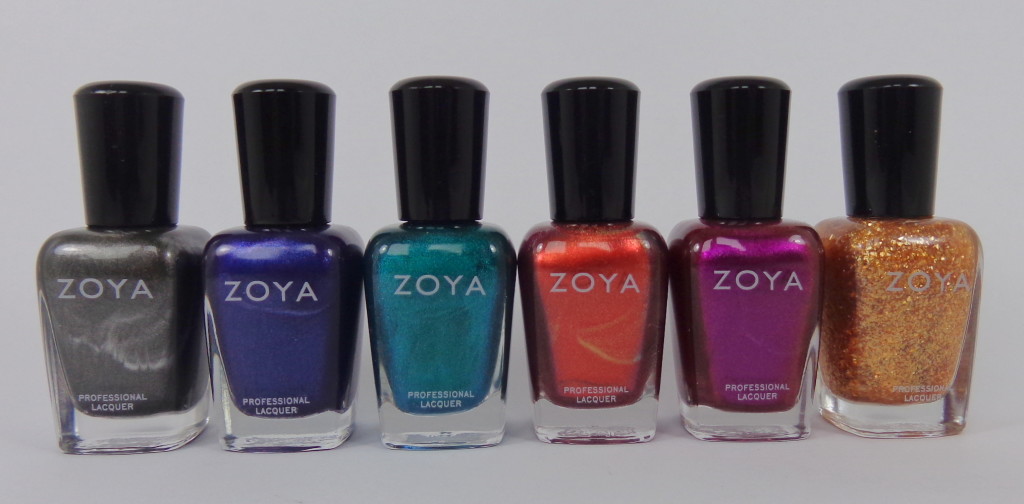 This collection of six shades include 5 metallics and 1 topper shade:  Channing: Rust Red Copper; Mason – Red Violet "Fandango Pink"; Claudine: Meteroite Gray; Neve – Sapphire Blue; Giovanna: Lush Emerald Green; Maria-Luisa: Sparkling Cellophane Gold 

The Satins Collection is full coverage, only two coats needed for opaque color.  The Zoya formula is amazing as always.
Let's take a look at Zoya Satins for Fall 2013!  All photos shown are two coats with no top coat.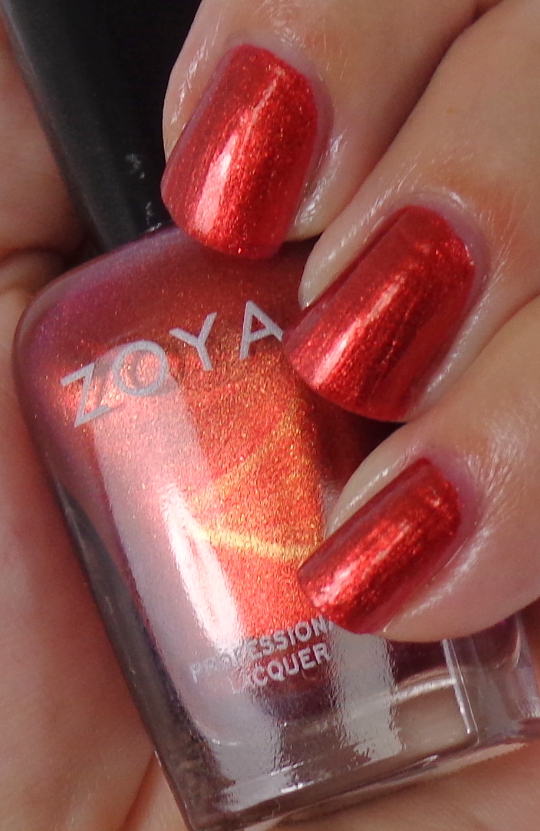 Channing is absolutely gorgeous, a must-have in my opinion!  It is so sparkly and bright in the sunlight but looks more dark copper indoors.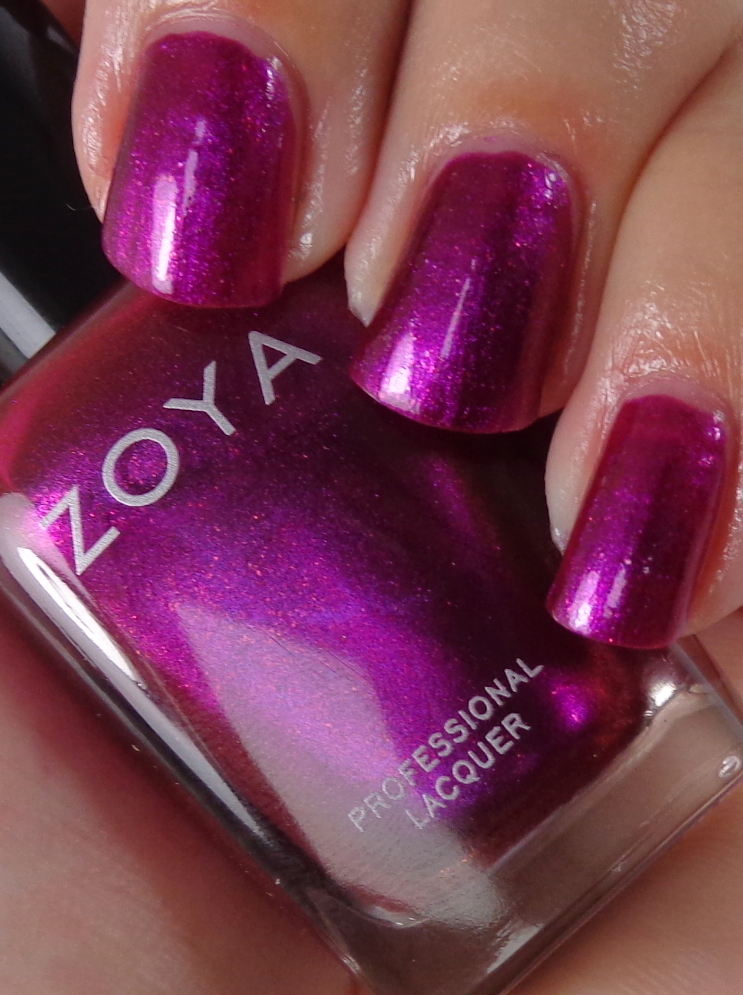 Mason is definitely my second favorite in the Satins Collection!  I love a beautiful violet/fuchsia and this shade plus the metallic finish makes it one I will reach for often.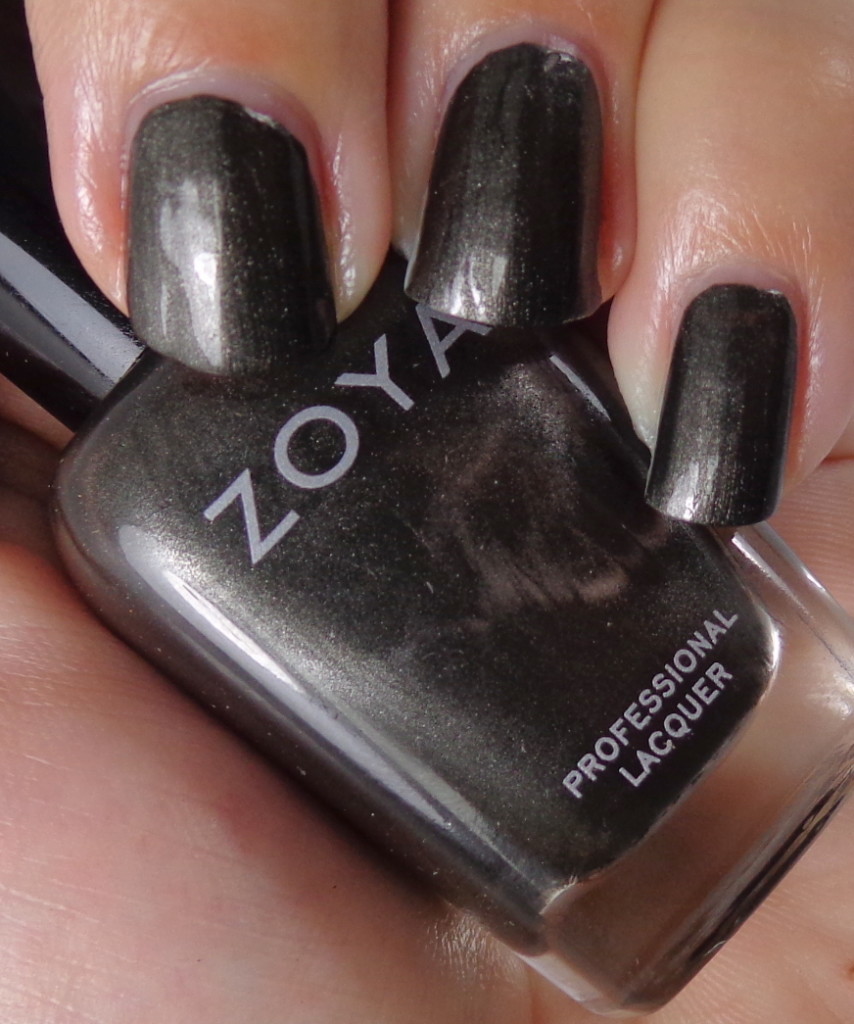 Claudine I find to be a very unique and super-cool on the nails!  This is a great way to do black nails without it being really black.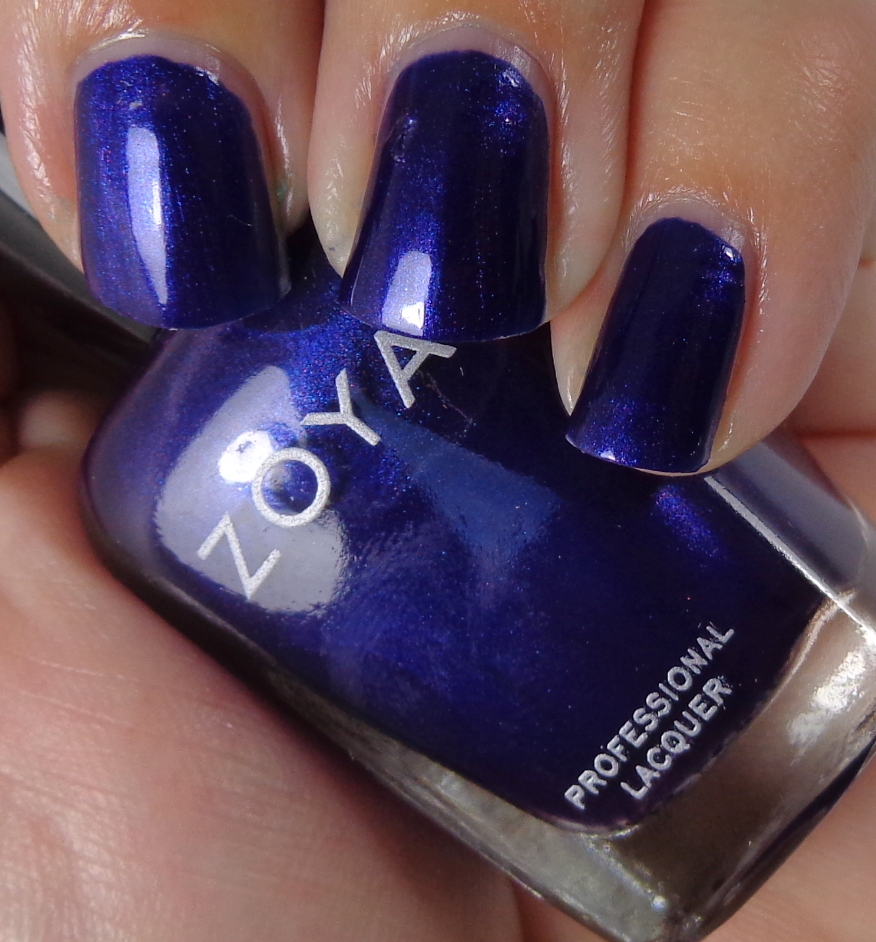 Neve is a stunner of a blue even though I don't go gaga over blues.  Those who DO will probably fall in love!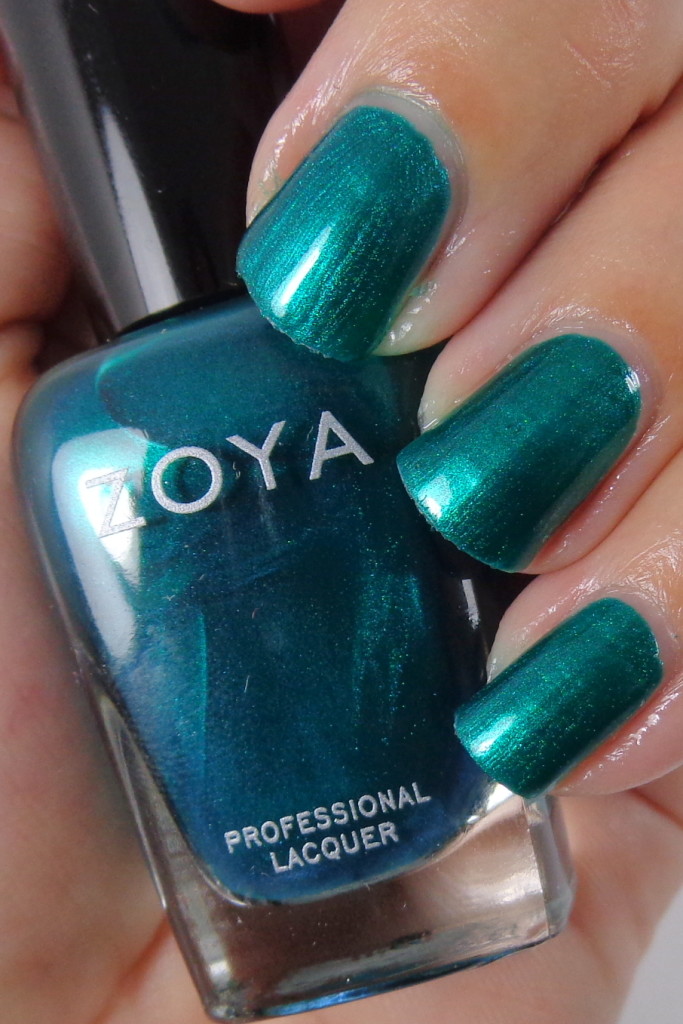 Giovanna looks so different than the description of emerald green!  It reminds of a mermaid and I really love this one.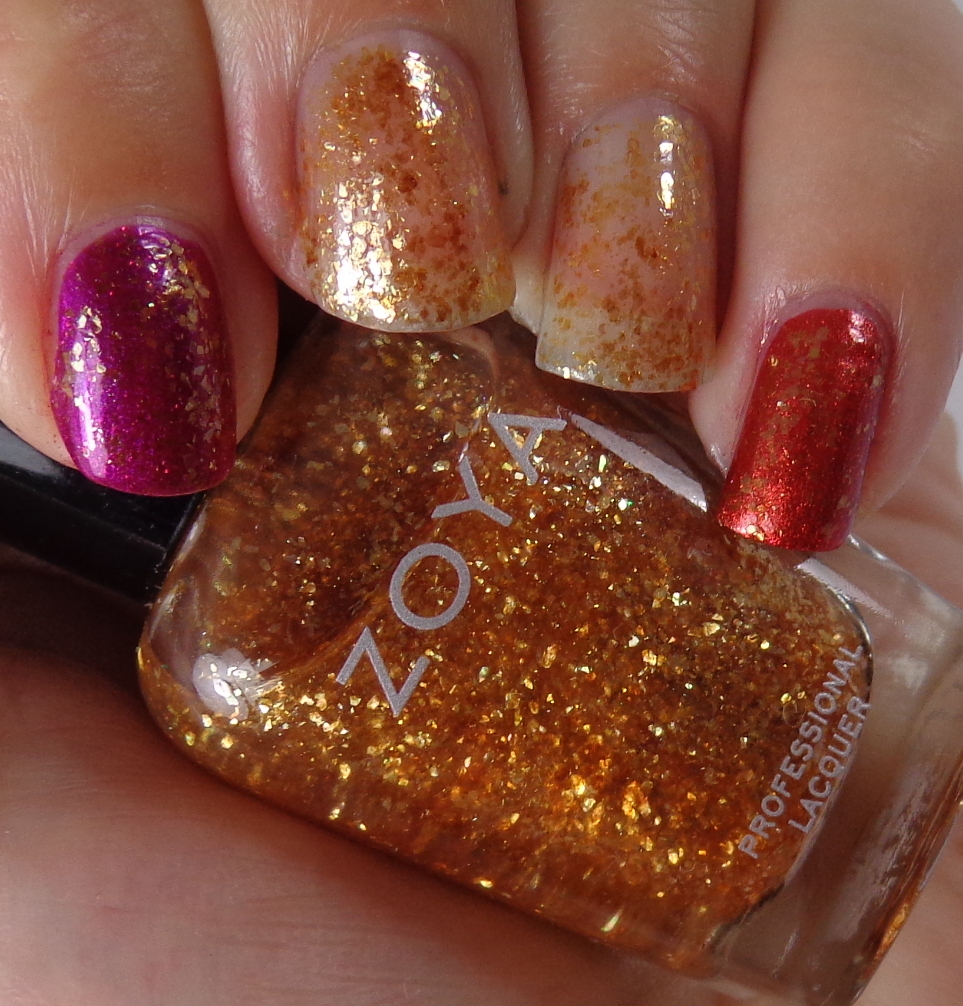 Above you can see I swatched Maria-Luisa on bare nails (2 coats) and also as a top coat for Channing and Mason.  I adore this as a top coat for Channing, it has such a fiery quality!
Overall, the Zoya Satins Collection for Fall 2013 has a good variety of colors for Fall.  You can count on Zoya for ease of application and fun shades.
Zoya.com, $8 each or $48 for the set
Products received from PR for editorial consideration, all opinions expressed are my own.
What do you think of this new collection from Zoya?  Did you pick up any of these yet?