There are so many incredible holiday gift sets coming out from some of our favorite brands, it's incredibly overwhelming! This is the first year that I remember seeing what I consider to be high-end brands putting together value collections for the season of giving. One such set comes from bareMinerals, exclusively for ULTA. The Smoky & Sultry 5-piece Eye & Lip Collection embodies the trends of this season, including 5 products that will help you achieve a smokey, sultry eye and glossy lips. The best part? The set is selling for around $20.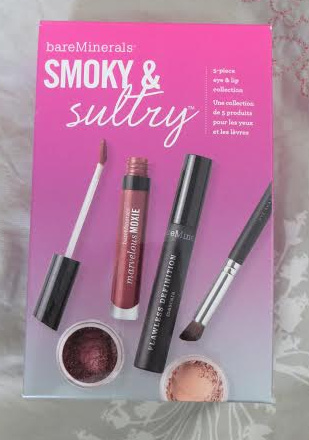 The Smoky & Sultry set includes two eyeshadows, a lipgloss, a mascara and an eye shaping brush. Let's start with what I find to be the strong points of the box! The eyeshadows are nothing less than the goodness you'd expect from bareMinerals. The colors included are Cherry Coco Truffle, a deep brown shade with red-wine shimmer and Sultry, a champagne shade with gold shimmer .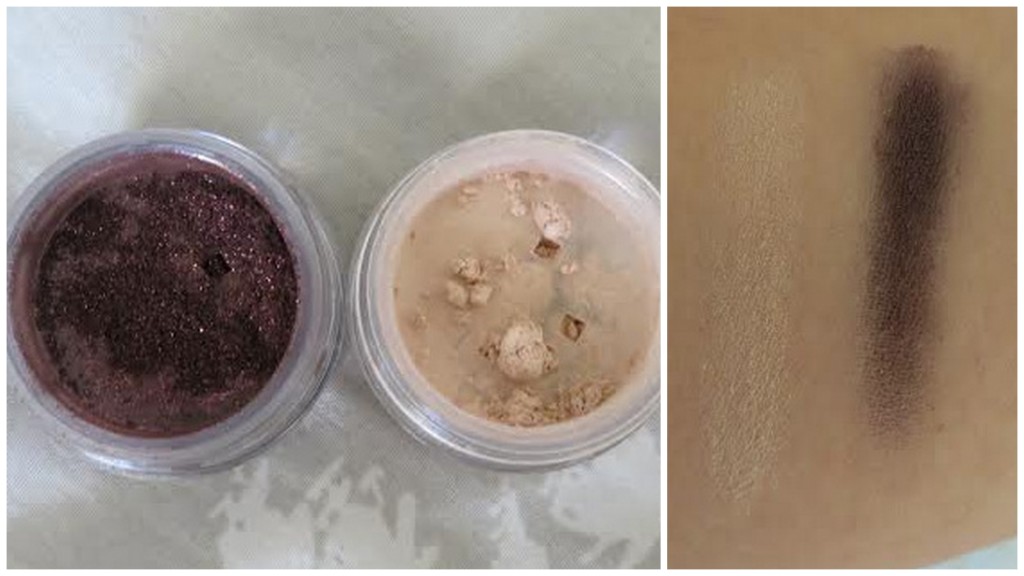 They come in a typical shadow pot with sifters, thank god, because I'm a klutz when it comes to loose shadows. These colors can be built up when packed on, or blended out for a wash of color. They work together well to create a gorgeous holiday smoky eye.
BTW when did we get rid of the "e" in smokey? Or does that only apply to Smokey the Bear?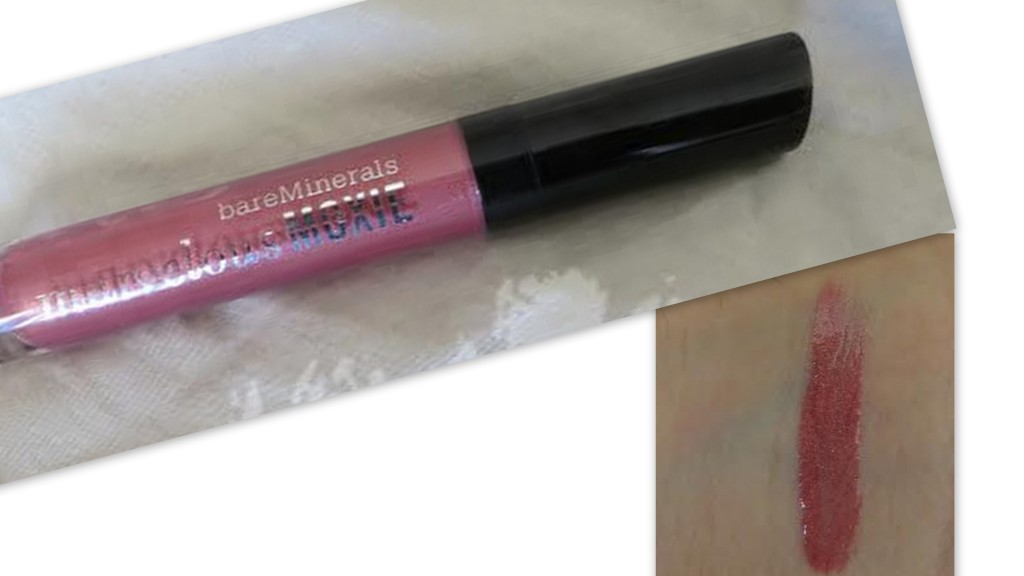 Moving on, another highlight of this set was the Marvelous Moxie Lipgloss in Temptress, which is a very shimmery rose color. I found that on top of my natural lips, the color didn't show up very much. However applied on top of a light nude lipstick (Mai Billsbepaid from theBalm) the color was stronger and gorgeous.
Now for the disappointments: the first being the Flawless Definition Mascara… although I may have had incorrect expectations of this product, and so making it a disappointment. I just felt like this mascara wasn't anything special at all. Sure it was defining; it darkened and separated my lashes well with the skinny comb brush, but that's about it. It can't hold a curl to save it's life, and didn't add much volume or length. To be fair, this isn't the Flawless Volumizing & Lengthening Mascara… so maybe I just had unrealistic expectations? But for what it does, I could just use a lash comb.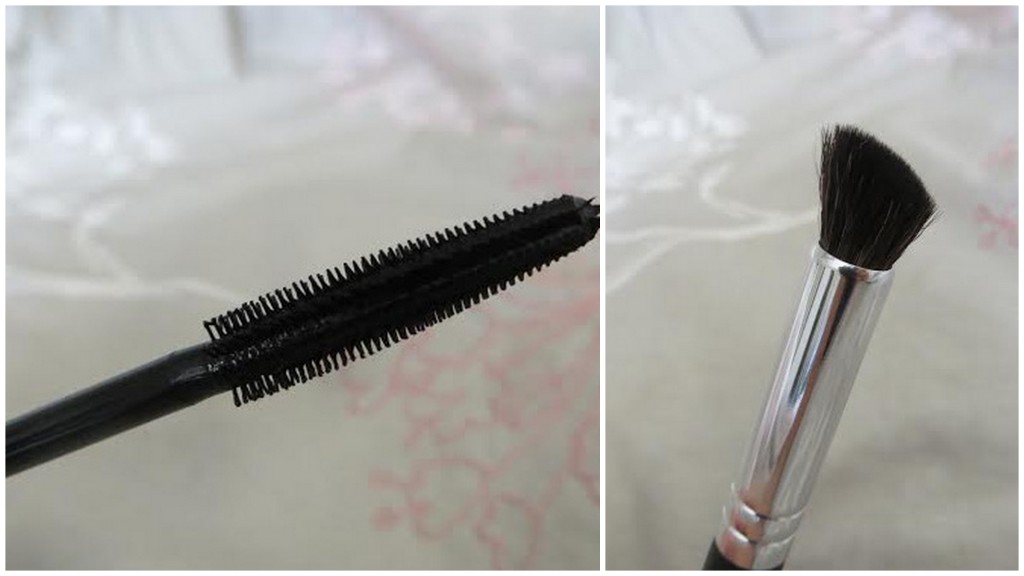 The eye shaping brush was pretty disappointing as well. I have very sensitive skin around my eye area and I found the bristles to be pokey and sharp. I love the shape of this brush, but I have one just like it from Crown Brush (C419) and it's ten times softer. You can't really use this brush for the eyeshadow anyway, as it doesn't pack on color well.
The two eyeshadows alone make this box worth more than its retail price, and the lipgloss is an added bonus. I still think this holiday set is a great gift for any makeup lover, novice or expert.  Exclusively at ULTA, $20.
Product received from PR for editorial consideration, all opinions expressed are my own.
What do you think of the bareMinerals value set, yay or nay?